Hello everyone! Molly here!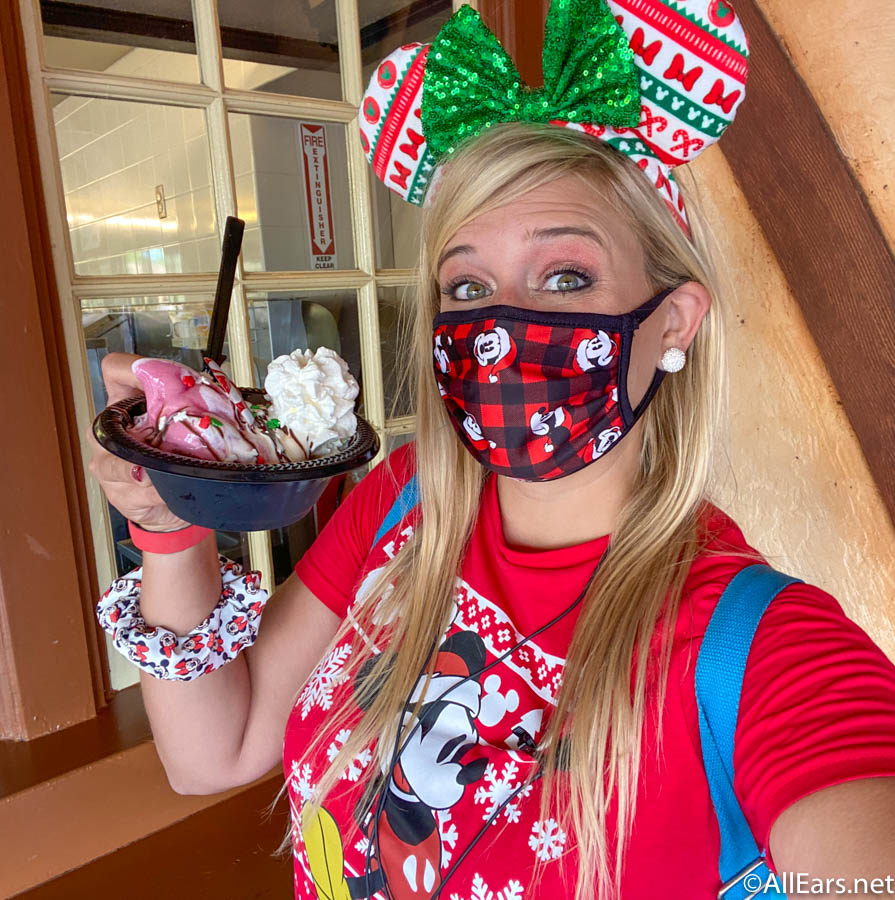 It's the most wonderful time of the year which means cookies, decorations, and of course — Christmas movies! Watching family favorites such as Elf, Christmas Vacation, The Grinch, and of course, The Santa Clause is one of my favorite things about this season.
But while the Santa Clause is a must-watch every year (or many times a year), it's been quite a while since I've clicked on the sequels — particularly the third one in the series, The Escape Clause.
With Disney+, I have no excuse not to watch it — and I'm sharing my thoughts with you. From what I remember…it's a wild ride. Are you ready? Then let's ho, ho, ho!
48 Thoughts I Had When Watching The Santa Clause 3 for the First Time in a Decade
1. Oh we're jumping right in — we're at the North Pole!!
2. OMG Abigail Breslin!!
3. IT WAS WEIRD THAT SANTA WAS FORCED TO GET MARRIED.
4. She's pregnant?! Of course she is.
5. I hate that the fireplace is Santa's face. Like…what if I had a fireplace that was MY FACE?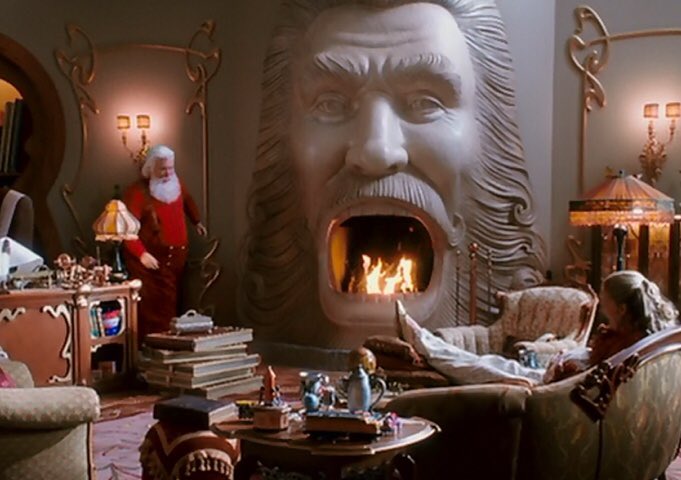 6. Lol @ the elf doctor being a child.
7. Even I know Santa can't bring other humans to the North Pole, even before Spencer Breslin's freakout.
8. Where's Bernard? Is Spencer Breslin Bernard now?
9. I love that Tooth Fairy is a big dude.
10. Oh em gee Martin Short looks like he should be in Zoolander.
11. The Escape Clause? How ominous.
12. You'd think I would be too old for farting reindeer jokes…but I'm not.
13. Did they recast Charlie's mom?! *checks IMDB* Nope…she must've asked for Botox for Christmas. Good for her.
14. Neil looks the exact same though.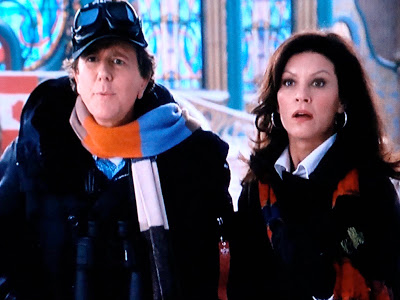 15. WOW OK. Feeeeeeeeeling Martin Short's bedazzled pinstripe suit.
16. He's playing Curtis like a fiddle.
17. ALAN ARKIN?! Ann Margaret!? How did they get so many super famous people to do this?
18. HAHA the elves trying to make the North Pole be Canada like:
19. Neil, Laura, and Lucy in the back of the sleigh are me on Big Thunder Mountain Railroad back row.
20. Mom guilt strong.
21. How is Curtis still in charge of anything after the robot Santa debacle in the Santa Clause 2?!
22. Alan Arkin is v. cranky.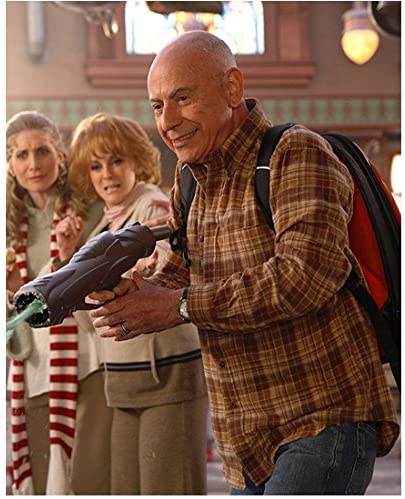 23. Martin Short is ruining everything? Who could've seen that coming?
24. Why am I uncomfortable watching Ann Margaret sing to Martin Short?
25. Clearly Mrs. Clause's parents have never seen the EPCOT circle vision movies because they would know this is clearly not Canada.
26. Red Deer energy drink lol.
27. Something tells me Martin Short is going to erase Scott Calvin as Santa and replace him…
28. "Naughty List people have more fun." That feels like a bumper sticker. Or a Slytherin house logo.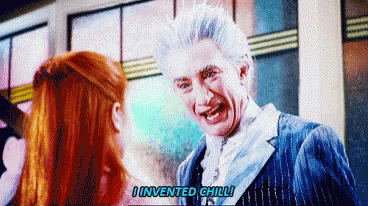 29. Lucy is being pretty chill considering her parents were just murdered in front of her by Jack Frost. Pun intended.
30. Martin Short making fun of Canadians is quality.
31. There is a lot more family drama than I expected.
32. It was only a matter of time until Martin Short forced him to enact the Escape Clause.
33. He works with Barry Kripke from Big Bang Theory.
34. Oh Laura, doesn't look great….
35. LOL @ theme park North Pole.
36. JACK FROST AS SANTA IS A NIGHTMARE.
37. Lucy is essentially committing a theft for a grown man who's one step away from a stranger.
38. If this movie was missing one thing, it was a jazzy musical number by Martin Short, so THANK GOODNESS we're getting one.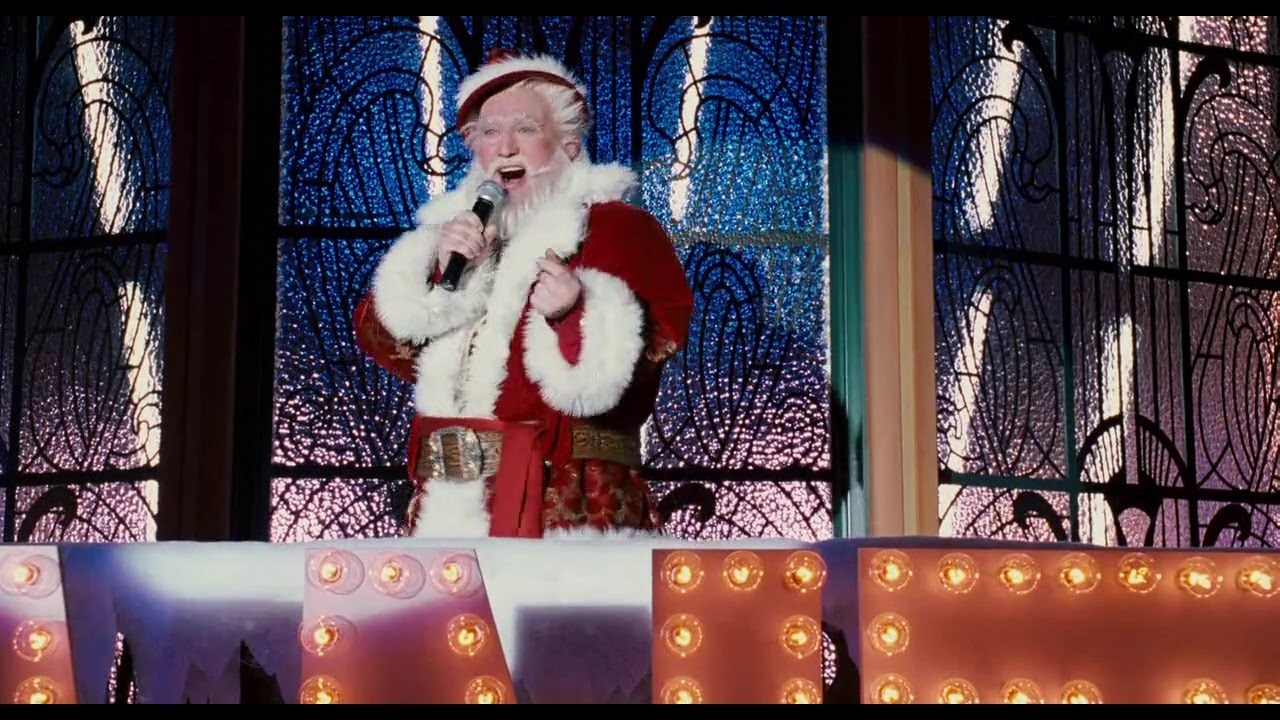 39. Why is security normal size humans? Shouldn't it be elves?
40. OHHH SNAP SCOTT CALVIN GOT HIM GOOOOOOOOD.
41. This is very Harry Potter and the Prisoner of Azkaban time turner scene.
42. Is anyone gonna find Neil and Laura?
43. Mrs. Clause's parents figuring out his secret: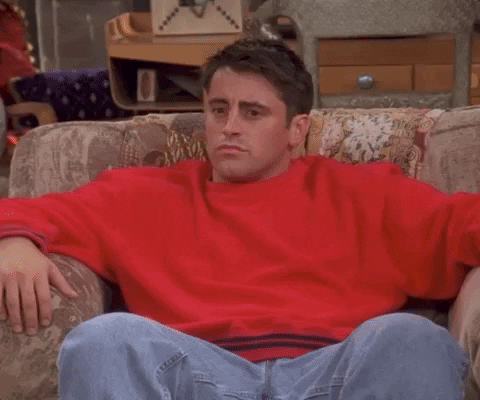 44. Magic hugs is the answer?
45. Remember hugging?
46. Wow this is a bad Grinch rip off.
47. And baby time.
48. Buddy Claus? Is this actually a prequel to Elf?
WOW. That was…not great. I can't believe we took a movie as strong as The Santa Clause and added Martin Short, and it ended up pretty terrible. I mean I know sequels usually aren't as good as the original, but this was a big downfall.
That said, I love holiday movies of all kinds — especially cheesy made for tv movies so this was right up my alley. Sure, I prefer the totally predictable rom-coms in a small town, but I'll take a little holiday cheer where I can get it.
I don't think I need to watch this one again for another decade though…I'll stick with the original.
For more of my (and the other RTT cast's) thoughts on The Santa Clause 3, and other Christmas movies, be sure to check out RTT: Reacting to Millennials' Favorite Christmas Movies below!
What are your thoughts on Santa Clause 3? Share in the comments!
Join the AllEars.net Newsletter to stay on top of ALL the breaking Disney News! You'll also get access to AllEars tips, reviews, trivia, and MORE! Click here to Subscribe!