Walt Disney World First Aid
If you experience a minor medical issue in the middle of your magical Walt Disney World vacation, don't panic. First Aid centers in the theme parks and water parks are there to help. And we're here to share what you can expect when you stop in.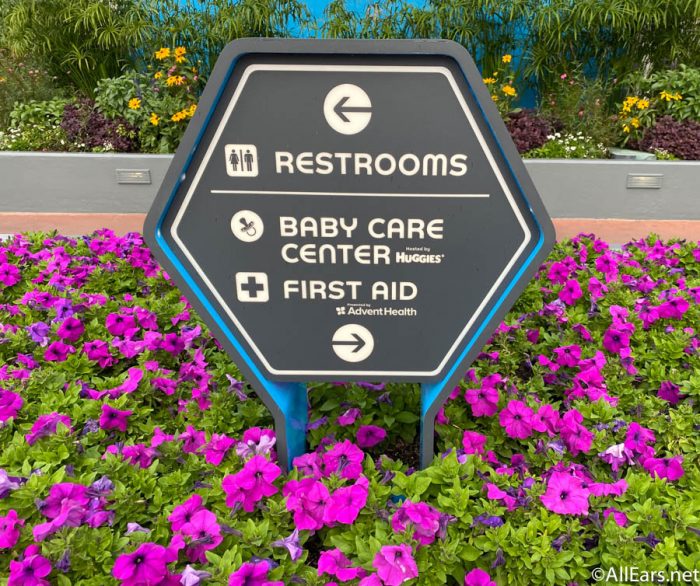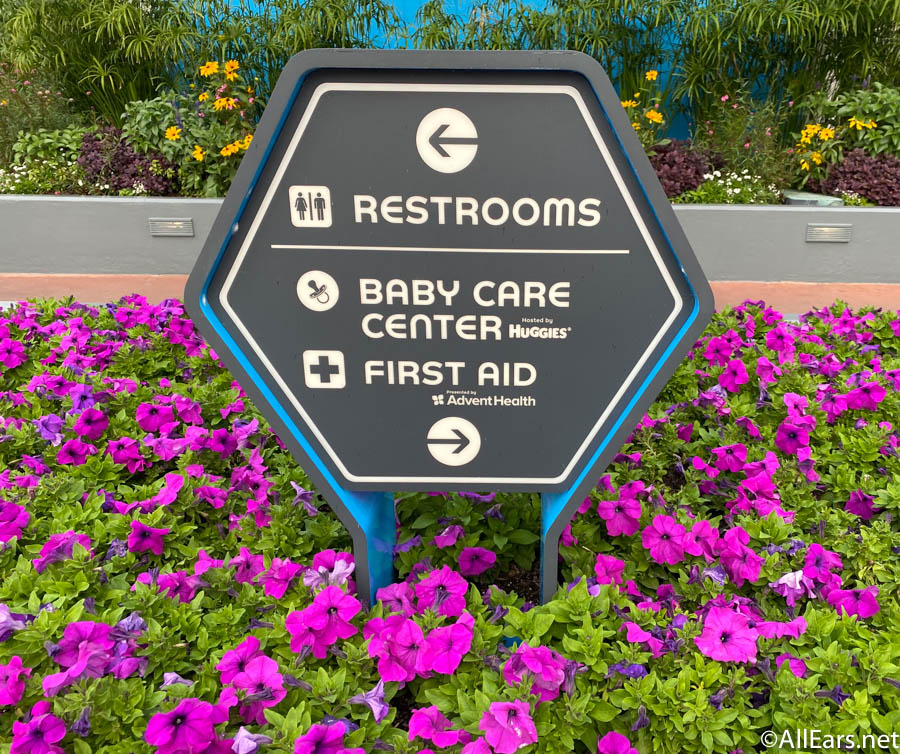 First Aid centers are staffed with nurses and are available during regular park operating hours. Guests in need can find basic medical necessities. These typically include:
over-the-counter pain medications
eye drops
contact lens solution
bandages/Band-Aids
over-the-counter allergy aids
lip balm
deodorant
sunscreen
hand sanitizer
medication for digestive issues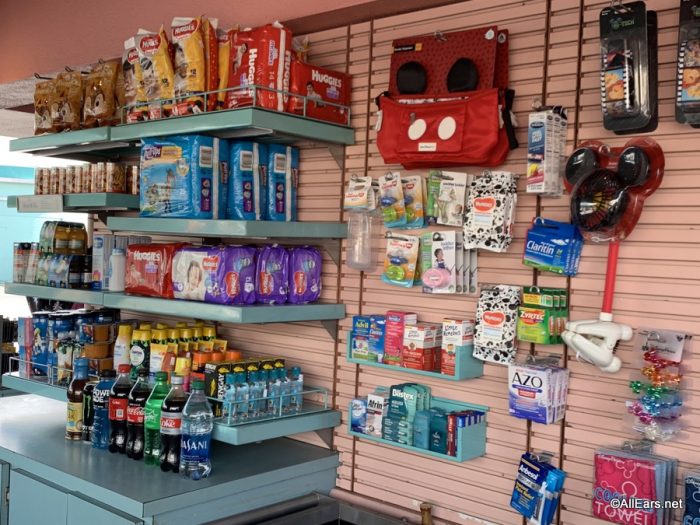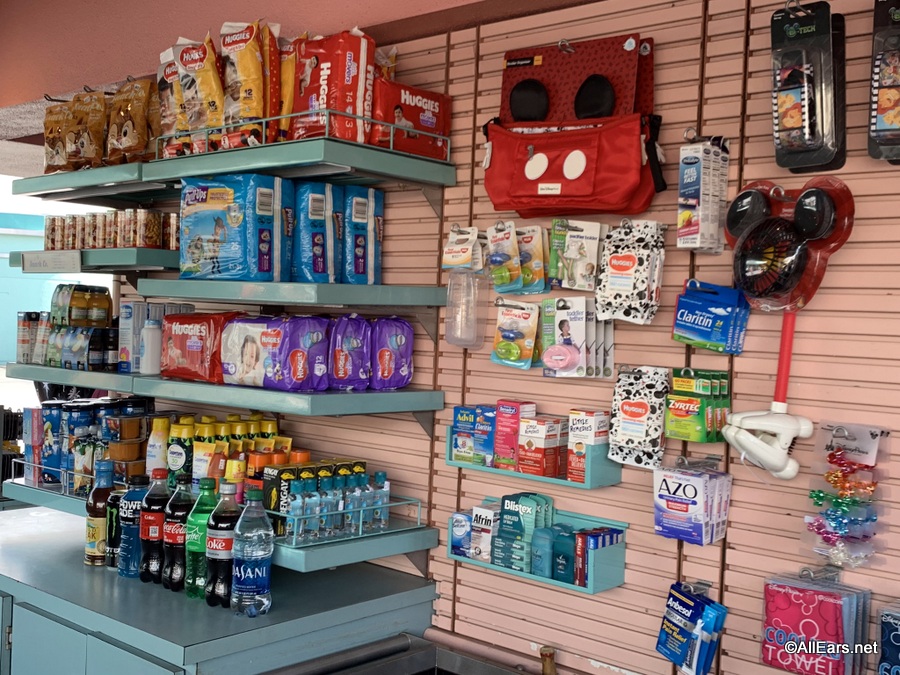 If you need a single dose of a medication or just a bandage or two, you will receive these free of charge. For full-size products (i.e. a full box of allergy medication), you'll need to make a purchase.
Note that First Aid centers and Baby Care Centers are typically located in the same general area and share for-purchase products (including diapers and baby food).
Learn more about Baby Care Centers here.
First Aid centers also provide services related to your prescription medication. They can:
store your prescriptions that require refrigeration
provide sharps containers for hypodermic needles
First Aid Centers at Walt Disney World
Magic Kingdom
Take a left by Casey's Corner and another immediate left past the seating area for the restaurant. First aid and the Baby Care Center are located in that area near a set of restrooms.
EPCOT
First Aid is located in the right side of the Odyssey Center, prior to the path leading toward World Showcase's Mexico. The Baby Care Center is adjacent here as well.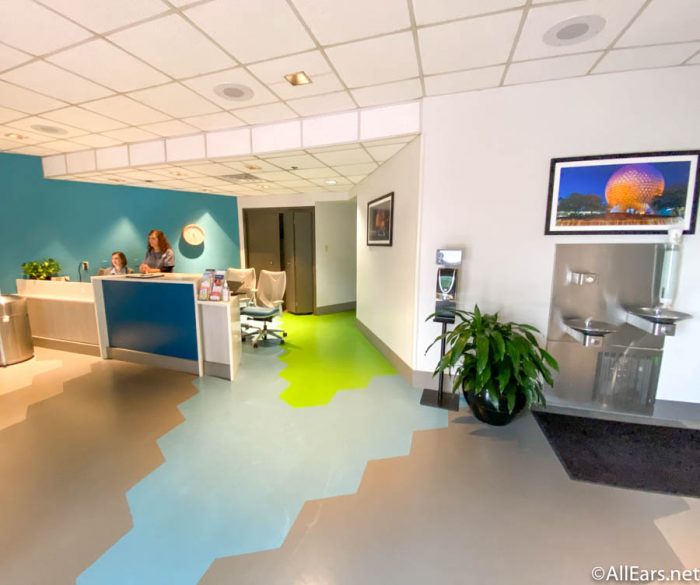 Disney's Hollywood Studios
First Aid is located immediately to the left upon entering the Park. It is adjacent to Guest Relations and the Baby Care Center.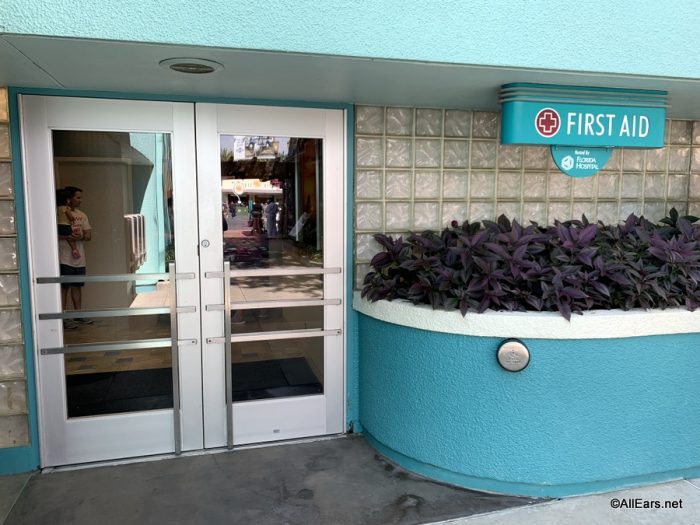 Disney's Animal Kingdom
First aid is located behind Creature Comforts on Discovery Island. You'll find it by following a path along the right side of Creature Comforts. It is also adjacent to the Baby Care Center here.
Typhoon Lagoon Water Park
At Typhoon Lagoon, First Aid is located adjacent the Leaning Palms restaurant near the front of the park.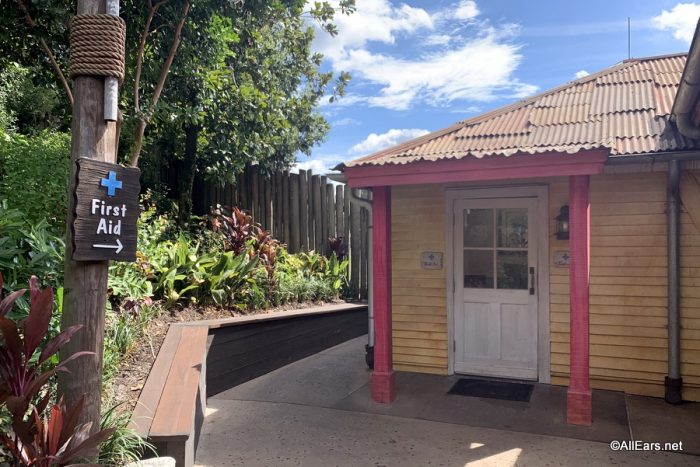 Blizzard Beach Water Park
First Aid at Blizzard Beach is located near the park entrance, to the left after you pass Beach Haus on your left.
AllEars Team Experiences at First Aid Centers
Though experiences can vary, the AllEars team reports the following experiences:
Private room for overheated guests to rest, take a nap
New (free) shirt for a child who vomited on his
Drinks (i.e. water, Powerade) for guests with stomach issues
Over-the-counter stomach medication
Nurses checking vitals throughout visit
First Aid at Disney Resort Hotels
If you're sick in your Resort hotel room, you can call the front desk at any time to request medical assistance.
Ambulance/EMT Services
Note that Disney property has its own emergency services via Reedy Creek Fire and Rescue, so ambulance services can be provided within minutes anywhere on-site.
Off-Site First Aid
In case of Emergency, dial 911.