Ultimate Guide to MagicBands at Walt Disney World
MagicBands are no longer complimentary for guests with new Resort reservations as of January 1, 2021. In place of a complimentary MagicBand, Disney World offers MagicMobile on the My Disney Experience app. MagicMobile brings MagicBand features to smart devices on top of the digital key availability on the app already.
Disney announced
new enhancements to MagicBand+

that will create even more magic for users. Keep reading to learn more!

Walt Disney World offers short- and long-range RFID technology to make visits to the World more convenient and exciting. MagicBands allow guests to charge purchases to their Resort hotel rooms, get on-ride PhotoPass photos and effects, tap into the Parks, and more.
What is a MagicBand?
Worn on the wrist, or carried in a special holder, the often-colorful MagicBand is an all-in-one device that connects all the vacation choices you make online with My Disney Experience.
You can use a MagicBand to enter a Disney Resort hotel room, to purchase food and merchandise, and to enter Walt Disney World theme parks and water parks. Plus, the MagicBand provides FastPass+ access to those FastPasses guests make in My Disney Experience.
The original MagicBand could be worn only on your wrist. The next generation of the MagicBand — MagicBand 2 — was introduced in late 2016. MagicBand 2 features a new design, making it even more customizable and versatile while maintaining the same convenience of the original MagicBand. The "gem" or fob (the center piece) of the band can be removed (with a tiny screwdriver) and put in an assortment of accessories so that it can be worn or carried in other ways than on the wrist.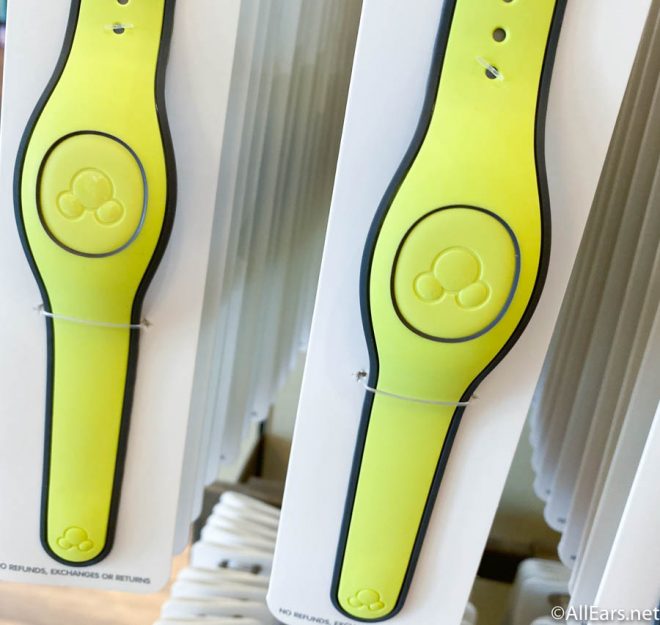 What Does a MagicBand Look Like?
MagicBands are flexible plastic wristbands, resembling a watch or bracelet. The basic, solid color MagicBands come in a variety of colors: pink, blue, red, green, orange, gray, purple, and yellow. You can choose which color you prefer when you order them in your My Disney Experience (MDE) account. (The complimentary service will end with trips in January 2021.)
There are also special colors such as black (introduced in 11/17), brown, and soft "millennial" pink (both introduced in late 12/17), as well as graphic MagicBands and customized/personalized MagicBands.
How does it work?
MagicBands use Radio Frequency (RF) technology and can be read by short and long-range readers located at the Walt Disney World Resort.
Your MagicBand is linked to your My Disney Experience account, which holds all the information relating to your vacation: your hotel and dining reservations, Fastpass+ experiences, and PhotoPass photos. Your MagicBand can also act as your Disney Resort room key. Also, if you wish, you can associate a debit or credit card to your MagicBand so that you can use it to pay for your purchases. (These purchases are actually billed to the credit card on file for your room and will appear on your bill at the end of your stay.)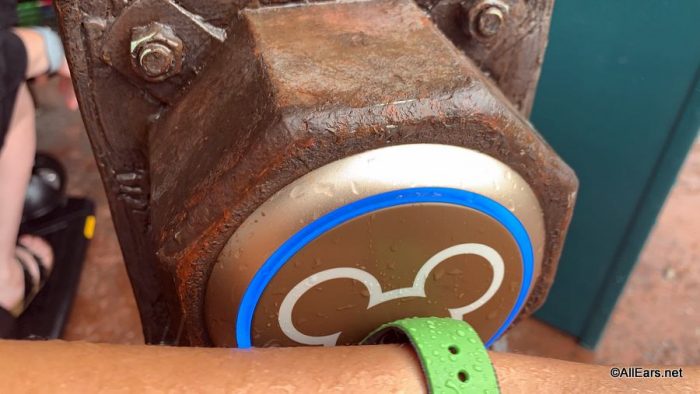 To use the MagicBand to enter a theme park or water park, or to take advantage of your FastPass+, touch the Mickey head on the band to the Mickey symbol you'll find at the turnstile touch-points. When the light on the Mickey head turns green, you can enter the park. Alternatively, Disney cast members may use a handheld scanner to read your MagicBand's information, including admission tickets.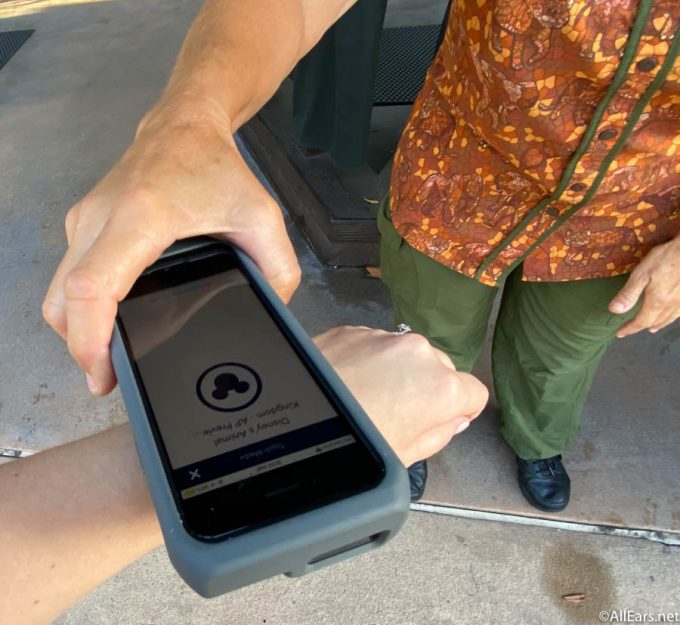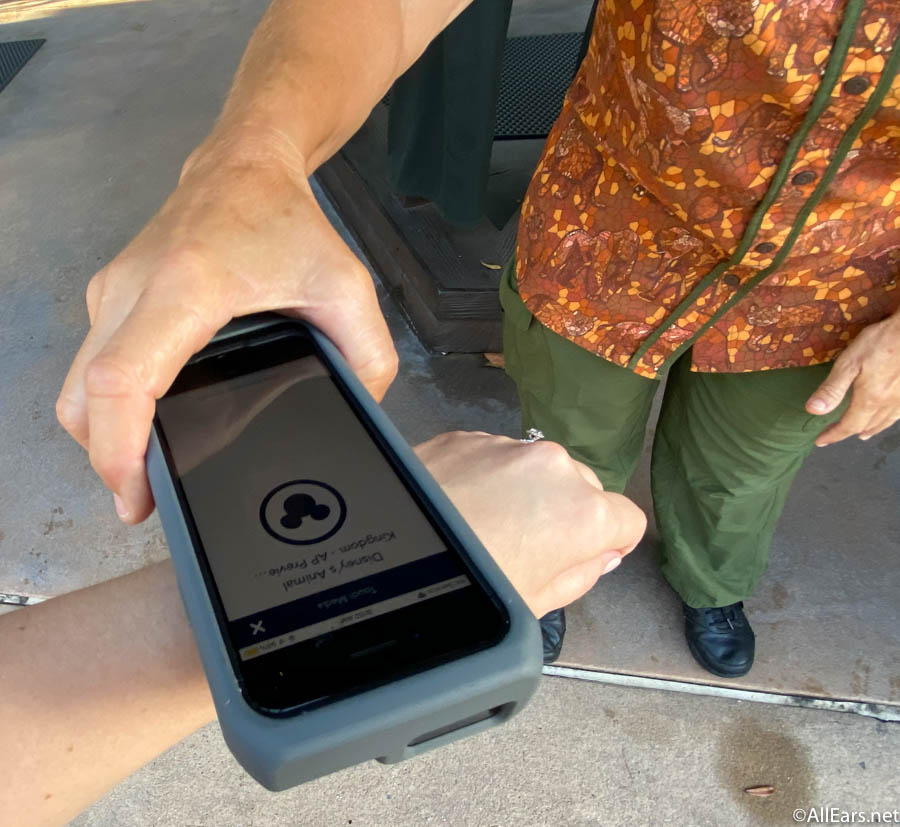 Similarly, when you wish to make a purchase using the MagicBand, you touch the Mickey to the device at the cash register, and then you enter your own Personal Identification Number (PIN) to complete the transaction.
To use your MagicBand to enter your Disney Resort hotel room, touch the Mickey head on the band to the RFID reader located near your room door's handle.
TIP: If you have less flexible wrists, try fastening the band so that the Mickey head is on the inside of your wrist. This technique causes much less contortion than having to flip your wrist over for kiosks and other point-of-sale areas. Of course, with the new MagicBand 2, you can use the band's "gem" in a special carrier that won't require you to wear the band on your wrist if that's approach is more comfortable for you.
Who can use a MagicBand?
Any Walt Disney World guest can use a MagicBand, however MagicBands are only available by purchase to "day guests" (that is, those who are not passholders, or are not staying at a Walt Disney World Resort hotel). Note: Beginning January 2021, all guests — even Disney Resort guests — will have to pay for a MagicBand if they want to use one.
Disney Resort Guest MagicBands
If you are staying at a Walt Disney World Resort hotel through December 2020, you can customize and order your MagicBands online at least ten days before your arrival at Walt Disney.
Create or sign into your Disney account.
If you have not already done so, link your reservation number to your Disney account.
Customize your MagicBands here.
NOTE: MagicBand orders cannot be shipped to all countries.

If you don't have time to order your MagicBands before your vacation, you may be able to obtain them once you arrive at your hotel, but you may not have your choice of color. If you order them within the ten-day window before your arrival, your MagicBands can usually be picked up at your Resort's front desk.
Annual Passholder MagicBands
If you are a Passholder, you can also order a MagicBand, even if you are not staying at a Disney Resort hotel. For instructions on ordering, see Kristin Ford's "how-to" blog here. This service is also ending January 2021, when APs will also have to purchase a MagicBand if they wish to use them.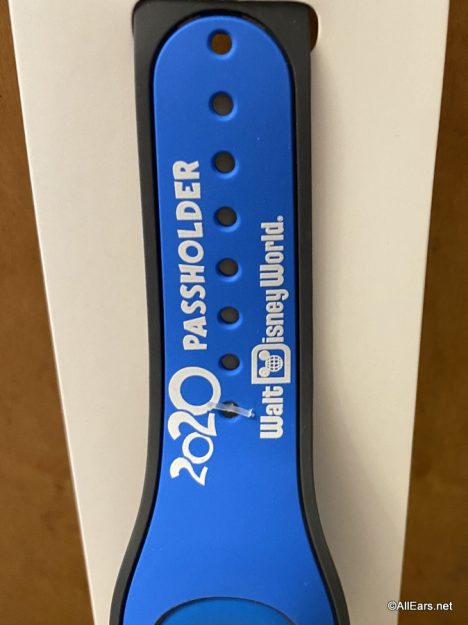 Day Guest MagicBands
If you are not a Passholder and are not staying at a Disney Resort hotel, Disney considers you to be a "day guest." MagicBands are not automatically shipped to you when you purchase your tickets, however you may purchase MagicBands at merchandise locations once your arrive at Walt Disney World or online at ShopDisney.com.
NOTE: The "touch to pay" option (which entails linking a credit or debit card to the MagicBand) is not available for day guests.
Customizing Your MagicBand
You can also buy a customizable MagicBand on demand at various locations. These locations allow guests to customize their MagicBands, similar to the D-Tech on Demand boutique at the Marketplace Co-Op in Disney Springs. You will find multiple base color options and dozens of graphics from which to choose.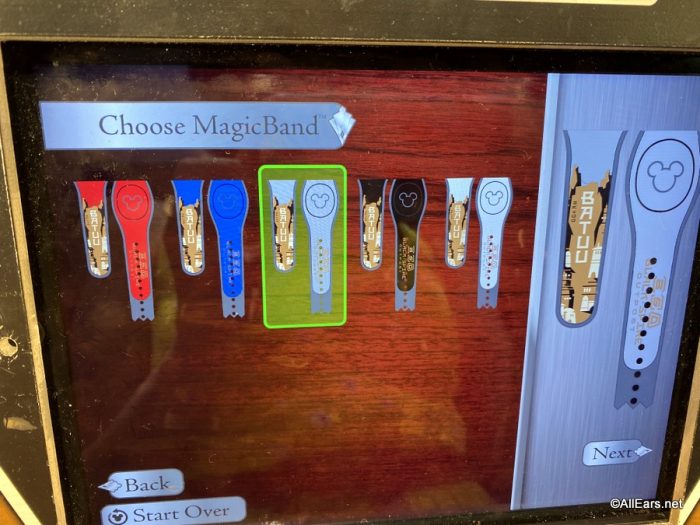 In addition to the artwork, the customized MagicBands can be personalized with a name printed on the outside. Once designed, the customized MagicBand is printed on the spot. The printers use UV ink that dries immediately and requires no cooling time. The custom MagicBand can be associated to your My Disney Experience account, or you can give it as a gift to friends or family. Price for a custom MagicBand is $21.95; with personalization the retail MagicBand is $29.95.
How much do MagicBands cost?
If you are a Disney World Resort hotel guest or an Annual Passholder there is no extra charge for your MagicBand (through December 2020). They will be shipped to you after you order them or will be available at your Resort when you check in.
Offsite "day" guests (or anyone who wants a more interesting MagicBand) can order a MagicBand in advance from ShopDisney.com. Prices start around $15 and go up to $30+ for limited edition MagicBands.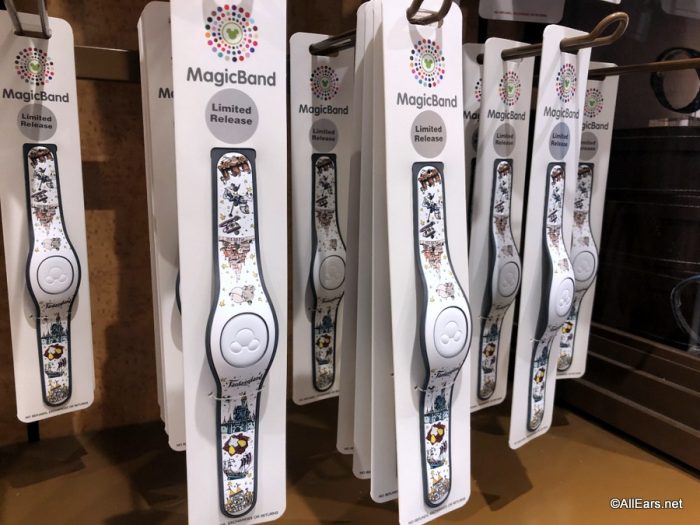 Multiple MagicBands
If you have multiple MagicBands in your account from various trips (or because you like to collect a variety of designs), you can manage your MagicBands (linking, activating or deactivating them) on the My Disney Experience website or via the mobile app.
Know, too, that if you have multiple stays at a Disney Resort planned, you have the option of declining a complimentary MagicBand. In this case, you'll use one of your older MagicBands instead of getting a new one.
Note: Some multi-MagicBand owners have noted issues with the various touchpoints not recognizing their bands (i.e. not opening their Resort door or not showing connected admission tickets) even though they've attached the band to their My Disney Experience. Your best bet is to deactivate any old MagicBands you're not currently using so that the system knows which one you are using. If that doesn't work, see Guest Relations or the front desk at your Resort for help.
MagicBand Extras
In addition to park entry, you can also use your MagicBand to identify yourself when you pass through theme park parking plazas (parking can be charged to your room) and when you pass through security at a Resort. For example, if you want to enter a Resort for your Advance Dining Reservation, you'll likely have your MagicBand scanned by security when you drive in.
You can also use your MagicBand for your PhotoPass/Memory Maker photos, including animated magic shots. And if you enjoy an attraction with an on-ride PhotoPass photo, your MagicBand will allow that image to be automatically associated with your account, too!
Click here to review the complete list of rides with on-ride PhotoPass!
NOTE: Guests without MagicBands can associate attraction photos with RF-enabled media (i.e. your Park ticket card) when there are photo touchpoints after the ride.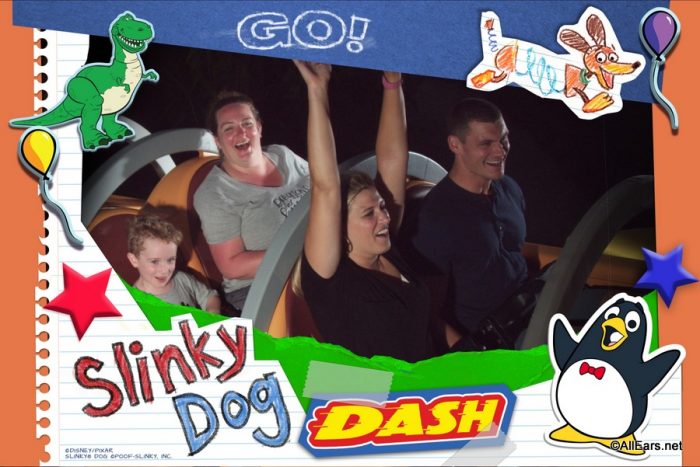 Occasionally an attraction will read your long-range RFID within the MagicBand to interact with you on the ride. The most noticeable of these is on 'it's a small world' where guests' names appear on the goodbye signs at the end of the ride.
Lost MagicBand
If you should lose your MagicBand, deactivate it using your My Disney Experience account online or on the mobile app so that no one else can use it. Notify Guest Relations or your hotel's Lobby Concierge if you are at Walt Disney World, and they should be able to issue a replacement band for you. There may be a charge for the replacement.
MagicBands and Pools
Your MagicBand is waterproof, so you can wear it swimming or even in the shower. In fact, to enter pool areas at Disney Resorts now, you need to scan your MagicBand to open the gate.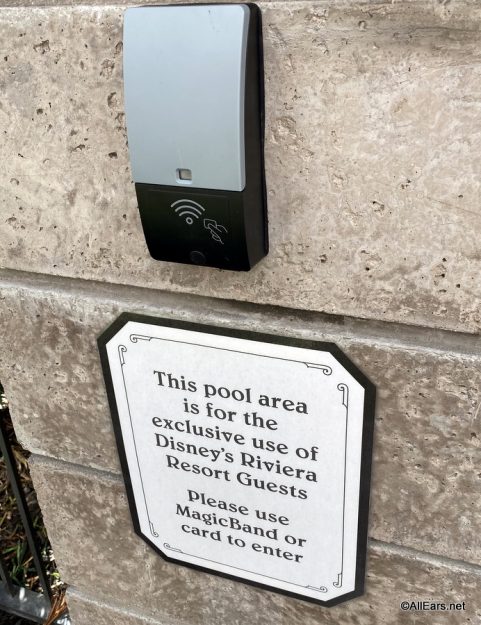 MagicBand+
— NEW

! (Coming 2022)

In September 2021, Disney announced new features coming to MagicBand+, the World's second generation MagicBand design.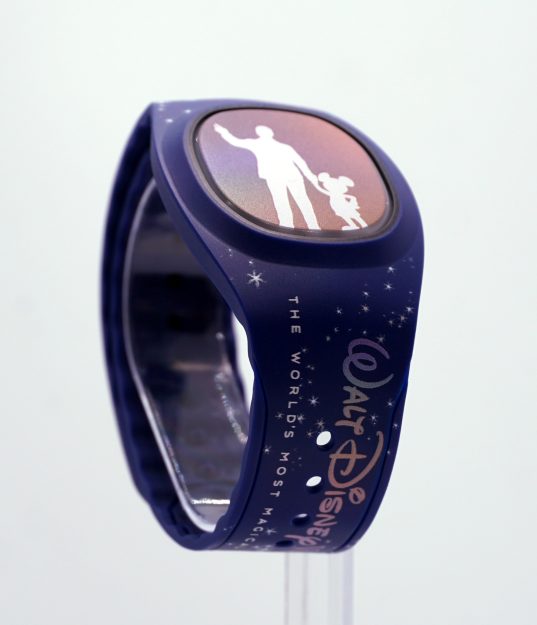 MagicBand+ will become even more technologically-advanced and will allow guests to interact with the 50th anniversary statues, will recognize when a guest moves, have haptics to alert guests to interactions, and will activate more experiences in Galaxy's Edge.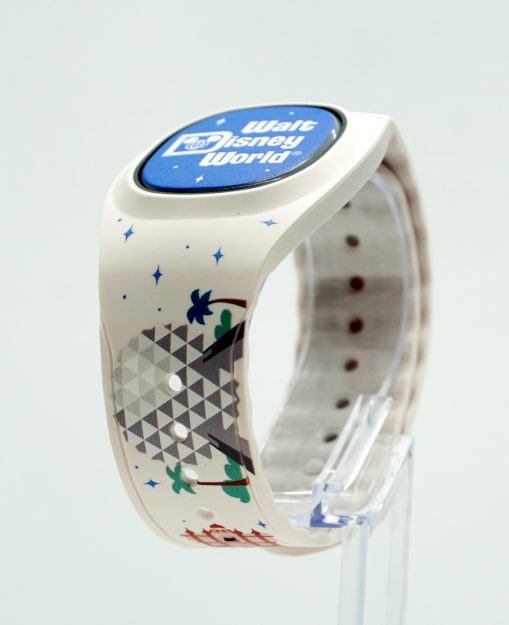 We'll share more details when they're available.
MagicBands and Privacy
MagicBands are part of Disney's My Magic+ and My Disney Experience. Disney says that MyMagic+ was built with extensive privacy controls from the outset and is completely voluntary. To further protect your privacy, your printed name appears on the inside of your customized band, and you can choose to customize your band with a different name if you want.
Learn more about Disney's privacy and data collection policies and how RF technology is used in MagicBands and cards here.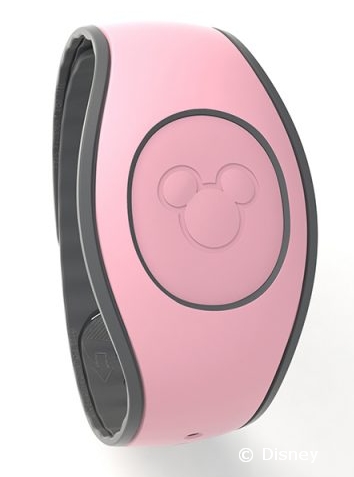 If you prefer to use a plastic RF card for admission/room entry instead of a MagicBand, simply request it at your Disney Resort hotel. The RF cards cannot be detected by long-range readers as the MagicBands can, but they can be used with short-range readers like when you tap into the Park or need to tap into your Resort room.
 If you're curious how AllEars readers feel about the MagicBand program, check out the ratings and reviews linked in the box below.