Tickets: Annual Passes
We're taking a look at all things Walt Disney World Annual Pass — from current pricing to benefits!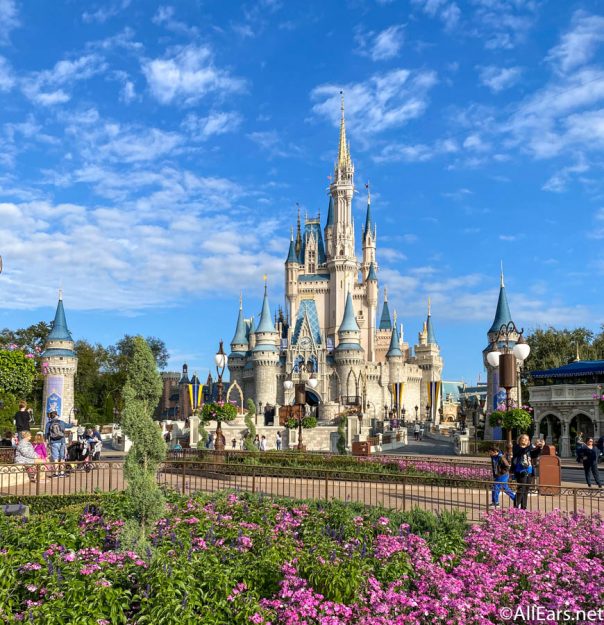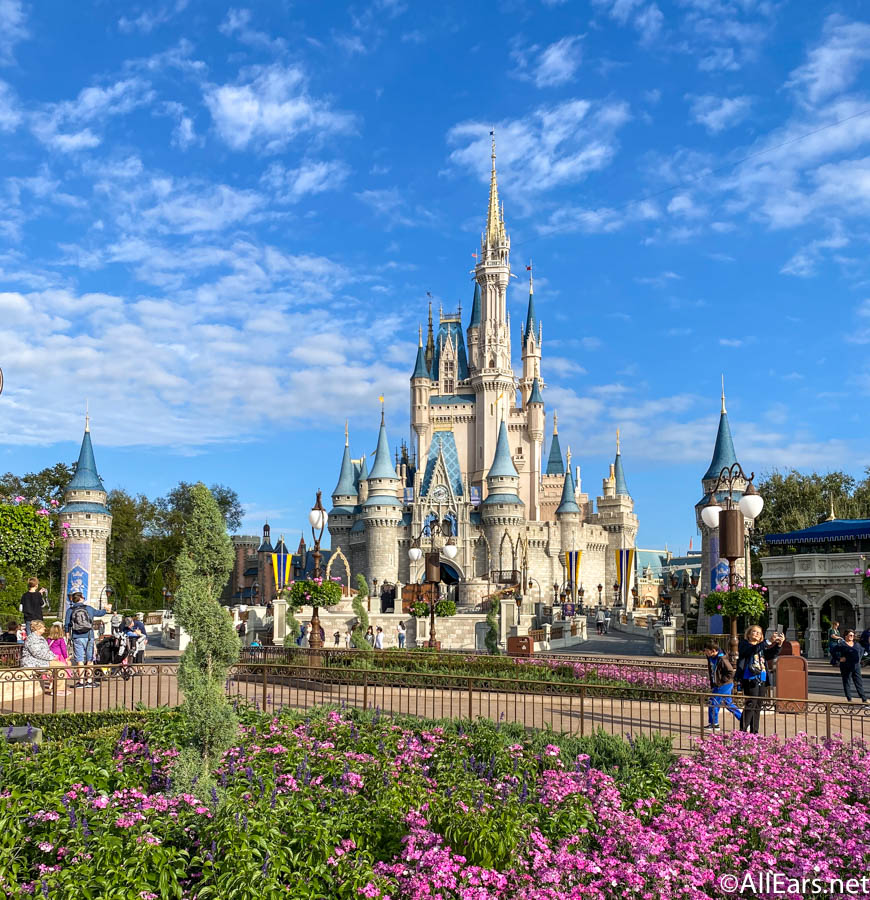 Annual Pass Info
Annual Pass FAQ
Annual Pass Entitlements
DVC Annual Pass Discounts FAQ
2020 Annual Passholder Discounts
Annual Pass prices were last increased on
Tuesday, February 11, 2020.
Prices below include 6.5% tax.
Pass Type
All Ages
DVC Member
All Ages
Platinum Annual Pass
$1272.68
$957.44
Platinum Annual Pass Renewal
$1,012.82
$813.66
Platinum Plus Annual Pass
$1379.18
$1,063.94
Platinum Plus Annual Pass Renewal
$957.44
$813.66
Gold Annual Pass
DVC and FL Residents only
$765.74
$744.44
Gold Annual Pass Renewal
DVC and FL Residents only
$632.61
$632.61
For current pricing on Florida Resident annual passes and all other ticketing media, visit our ticket pricing page.
Annual Passholder Tiers
Annual Passes offer a way to save money if you plan to visit Walt Disney World often. There's a variety of tiers, which we'll go over below. More information on admission options for Florida residents can be found on the Florida Resident Ticket Information page.
Platinum Annual Pass
The Platinum Annual Pass is available to everyone. It entitles you to unlimited admission with park hopping privileges to the four theme parks for 12 months with no blockout dates (except for hard ticket events like Mickey's Very Merry Christmas Party, After Hours, etc.). You also get complimentary parking in the theme park lots as well as Passholder benefits listed below on this page. You get a MagicBand and free PhotoPass downloads. Complimentary use of Walt Disney World transportation system — monorails, ferryboats, and buses — is included.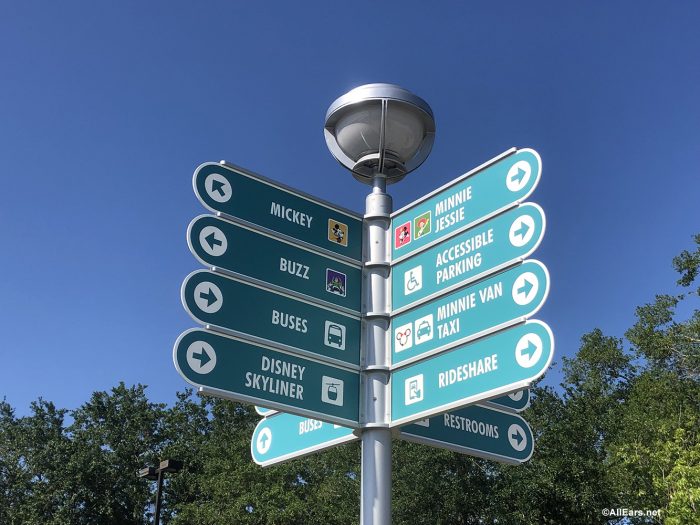 Platinum Plus Annual Pass
The Platinum Plus Annual Pass  is available to everyone. It entitles guests to all the benefits of a Platinum Annual Pass, plus Disney's two water parks (Blizzard Beach and Typhoon Lagoon), Disney's Oak Trail Golf Course (greens fee only. Tee time reservations are required and subject to availability: 407-WDW-GOLF), and ESPN's Wide World of Sports complex, as well as complimentary parking in the theme park lots and all the Passholder benefits listed below.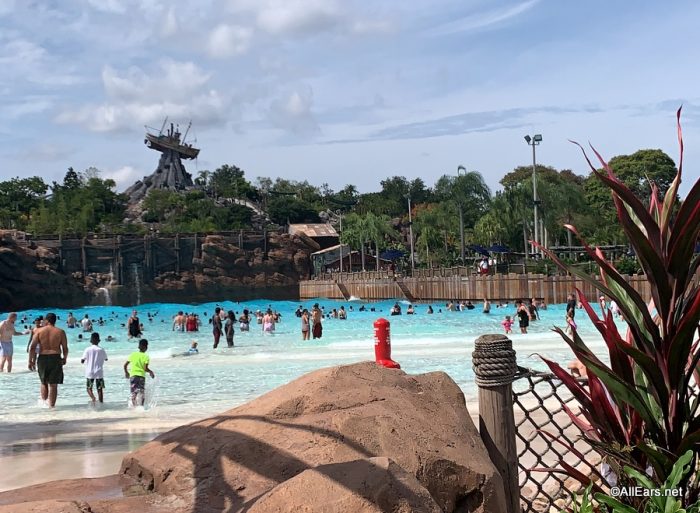 Disney Premier Passport
The Disney Premier Passport can only be purchased in person at a theme park in either Walt Disney World or Disneyland and entitles guests to:
At Walt Disney World
Unlimited admission for a period of one year to all four Walt Disney World Theme Parks, including park hopping privileges
Unlimited admission to Disney's Typhoon Lagoon and Blizzard Beach Water Parks
Unlimited admission to ESPN Wide World of Sports Complex (valid only on event days; some events require an additional admission charge) and Disney's Oak Trail Golf Course (greens fee only. Tee time reservations are required and subject to availability)
Complimentary standard parking at all four Theme Parks.
Subscription to Mickey Monitor, a collectible Passholder-only publication
At Disneyland Resort
Unlimited admission to both Disneyland and Disney California Adventure Parks for a period of one year, including park hopping privileges
Complimentary parking at any pay-on-entry parking lot
Subscription to Backstage Pass.
Complimentary subscription to Disney's Family Fun Magazine (one per household)
Florida Resident Monthly Payment Plan
Disney now offers Florida Residents a way to spread the cost of an Annual Pass over twelve months. At the time of purchase, you will be required to make a down payment equal to the price of a non-discounted, one-day, one-park theme park ticket plus tax (currently ranging from $137.39 for a Magic Kingdom ticket in Peak Season to $116.09 in Value Season). The remaining cost of your select Florida Resident Annual Pass will be split into 12 monthly payments that will be automatically billed to a credit card that you provide. The first monthly payment will be charged on the day that you sign up or shortly thereafter. Balances may be paid off at any time. The purchaser must be able to provide valid proof of Florida Residency and be at least 18 years of age.
Passes can be purchased under the Monthly Payment program online or in person at a Walt Disney World Theme Park Ticket Window, The Disney Springs Ticket Center, or at Guest Relations locations. The Monthly Payment program is not available for Pass purchases on the phone.
This payment plan is also available for the following Florida Resident tickets: Disney Gold Pass, Disney Silver Pass, Disney Theme Park Select Pass, Disney Weekday Select Pass, Epcot After 4 Pass.
Annual Passholder Renewal Policy
In 2000, Walt Disney World changed the Annual Passholder renewal policy. The new policy states that your renewal Annual Pass becomes effective the day after your current Annual Pass expires. Previously, if you renewed by mail, you received a voucher which was not activated until you were at the theme park and traded your voucher in for a new Annual Pass. Now your renewal voucher exchange will be backdated to the expiration date of the previous pass.
Annual Pass Entitlements
Annual and Seasonal Passes include the following entitlements:
| | | | | | | |
| --- | --- | --- | --- | --- | --- | --- |
| Benefit | Platinum Pass | Platinum Plus Pass | Gold Pass | Silver Pass | Weekday Select Pass | Epcot After 4 |
| Free Parking | Yes | Yes | Yes | Yes | Yes | Yes |
| Admission to all 4 theme parks | Yes | Yes | Yes | Yes | Yes | Epcot Only |
| Park Hopping | Yes | Yes | Yes | Yes | Yes | No |
| PhotoPass Downloads | Yes | Yes | Yes | No | No | No |
| Blockout Dates | No | No | Yes (1) | Yes (2) | Yes (3) | No |
| Water Parks, Oak Trail Golf and ESPN Wide World of Sports | No | Yes | No | No | No | No |
| MagicBand | Yes | Yes | Yes | Yes | Yes | Yes |
| Florida Resident or DVC Only | No | No | Yes | FL only | FL only | FL only |
Block out dates announced so far:
(1) = Block Out Dates: April 4-17, 2020. December 18, 2020 – January 2, 2021.
(2) = Block Out Dates:  April 4-17, 2020. June 1 – August 6, 2020. December 18, 2020 – January 2, 2021.
(3) = Block Out Dates: April 4-19,  2020. June 1 – August 6, 2020. December 18, 2020 – January 2, 2021. No Weekend Admission.
ANNUAL PASS FAQ
Where can I buy an Annual Pass?

You can purchase an Annual Pass online at www.disneyworld.com, by calling 407-WDISNEY, or by contacting DVC Member Services. You have the option of requesting a MagicBand or picking up your Annual Pass from Will Call at the Disney Springs Ticket Center, any Disney Parks Ticket Window, or at a Guest Relations locations at any Park or Water Park. A delivery fee of $5 is required if you're having your Pass delivered.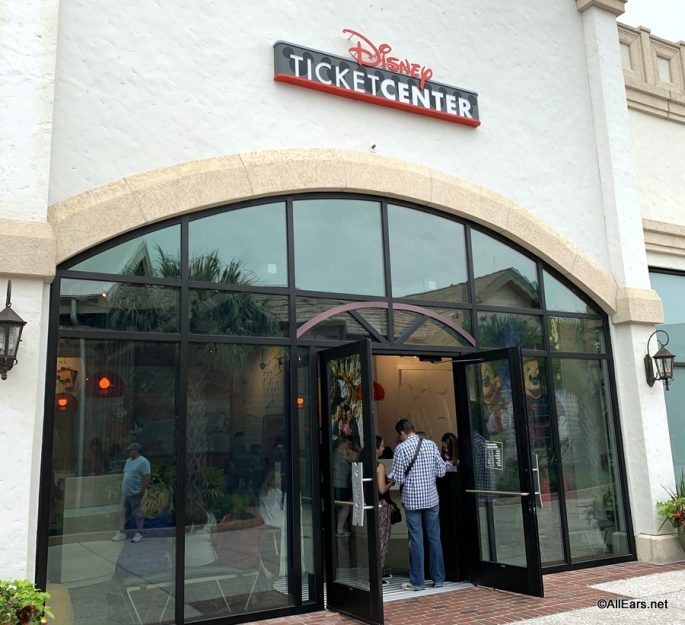 You can also purchase an Annual Pass at any ticket window, Guest Relations location, or the Disney Springs Ticket Center. You can also purchase vouchers for an Annual Pass at select Disney Store locations, the Magic of Disney store at the Orlando International Airport, or at participating partners like Costco (though these discounted Passes come and go). Vouchers must be exchanged at the park in person to receive your Pass.
I purchased my Annual Pass from The Disney Store. Is this the real pass or a voucher?
Though it may be printed on hard plastic credit card material, what you receive from the Disney Store or similar locations is a voucher and not an AP itself. Once you get on property, you will want to activate your Annual Pass (and therefore start the one year from *that* time). Afterward, you will be given a new plastic card and will have the option of ordering a MagicBand through the mail.
What is the difference between a MagicBand and my Passholder Card?
MagicBands are vinyl wristbands that use radio frequency identification (RFID) technology to allow guests admission into the park. You may use your MagicBand in place of your ticket at most locations. Passholders are entitled to a free MagicBand through the My Disney Experience app (or online at disneyworld.com). You can also purchase a MagicBand at a discount through the app. Additional MagicBands are available via ShopDisney.com or at retail locations at the resort.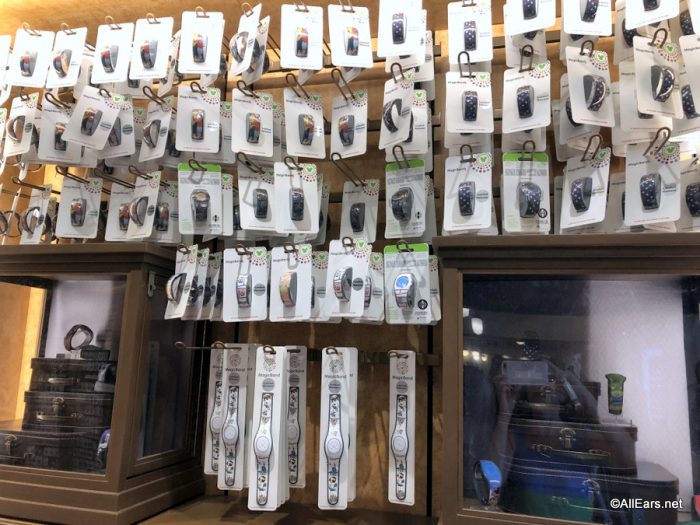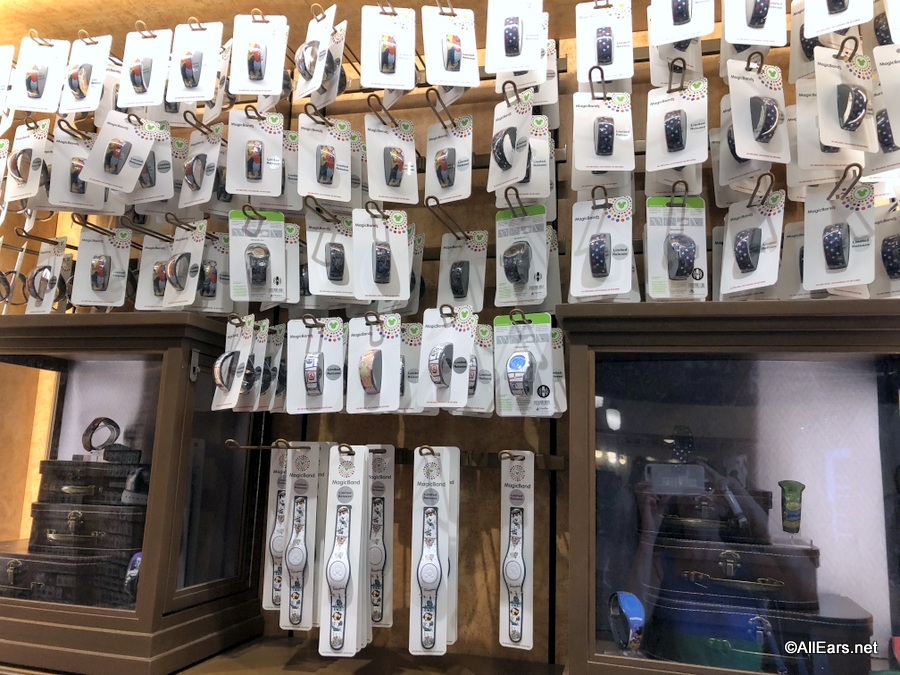 MagicBands are only valid at Walt Disney World and cannot be used at Disneyland or any other Disney Park. You may not use your MagicBand to make purchases unless you are staying at a Walt Disney Resort Hotel.
You must show your Passholder Card and ID in order to redeem complimentary parking, Passholder related discounts, admission to Passholder exclusive experiences, or Passholder exclusive merchandise locations. Your MagicBand is only valid for park admission, FastPass, and PhotoPass redemption.
I want to buy an AP now for financial reasons, but my trip is still 18 months away. Will my voucher expire before I can use it?
Not likely. There is now a 2030 expiration date on new AP vouchers. They can be exchanged for an active AP at no additional charge from when you purchased it. And in the rare event that you still have your voucher after the expiration date, its status becomes like that of a gift card. You would no longer be able to exchanged it for a new AP, but you could apply the money that you originally paid for the voucher toward a new AP at the then prevailing price. Older AP vouchers have no expiration date. People have reported activating vouchers that were as old as five years.
But there has been a change in the policy regarding any renewal vouchers still outstanding from the days when your renewal didn't start until you exchanged the voucher. Unless you have had an active AP within the previous 12 months from the date you want to activate it, Disney will no longer consider these to be a renewal when you go to exchange them. You will have to pay the difference in price between the cost of the old renewal voucher and a current new (not renewal) AP.
Where and how do I activate the voucher?
To activate the voucher, turn the voucher and a photo ID into the Guest Relations window at either the Magic Kingdom, Epcot (either front or International Gateway side), Disney's Hollywood Studios, the Animal Kingdom, Typhoon Lagoon, Blizzard Beach or the Ticket Center at Disney Springs. You cannot activate your voucher at a Walt Disney World Resort Lobby Concierge. You can now purchase a new AP or activate the voucher at any major park ticket sales location, not just at Guest Relations. This may be a good option if you're doing this at off peak times of the day. It may still be a good bet to use Guest Relations during the park opening rush.
TIP:  The Guest Relations Window at Epcot's International Gateway entrance is generally much less crowded than other park Guest Relations windows.
A word of caution: There have been reports of people turning in their vouchers and getting activated APs with the wrong expiration date on them. The Passes will have the date you bought the voucher rather than the date you turned it in. Always check your Passes for accuracy before you walk away from the Guest Relations window. It will avoid major problems for you later on.
My AP says it expires on 7/11/2020. Does that mean that I can use it on that day?
Yes, you can. The wording on the Pass is actually "valid through 7/11/2020". All new (non-renewed) Annual Passes are actually valid for 366 days from the date that you activate the voucher or purchase it at Walt Disney World.
How long will it take me to activate my voucher or buy a new AP at the ticket window or Guest Relations?
The exchange of a voucher or purchase of a new Annual Pass will usually take about 5-10 minutes. A photo ID is required for identification for each adult, and if you purchased a DVC annual pass, you need your blue DVC card.
I know I can buy APs at the Orlando Airport Disney shops. Does that mean that I can activate my Annual Pass voucher there, too?
No, you can't. The airport shops are not run by Guest Relations. Think of them more in terms of an upscale Disney Store. Even the APs they sell there now are vouchers, not activated Passes. You will still need to activate your Pass voucher on site.
I have an Annual Pass and just received a letter in the mail asking if I want to renew it. I do, but I won't be back at Disney World for several months. How does this work; I don't want to activate it before I go.
When you renew your Annual Pass, it starts the day your old one ended. So if your pass expires April 10, 2020, and you renew it, the new one begins April 11, 2020. It no longer gets activated when you first use it. Therefore, if you are not returning to Disney World for a while, you need to consider if renewing your pass is financially your best option. It might make more sense for you to wait and just start a brand new one on your next visit.
The 30-day renewal window you used to get to renew an Annual Pass after it expired was discontinued in October 2000. You had to renew by your expiration date to get the renewal rate. Your renewed Pass began the day after the old one expired. But the advent of Magic Your Way tickets in 2005 saw the return of the 30-day renewal window with the Pass being backdated to the previous expiration. The fact is that the Guest Relations cast member has great latitude in doing this and can even extend the window past 30 days in some cases.
I have an Annual Pass and haven't received a renewal letter. What can I do about renewing?
Getting the renewal letter is not required to renew your Annual Pass. You can renew by phone at 407-939-7421 or 407-560-PASS. You can also renew by mail or online in the Passholder's section. Call to confirm the current pricing, and then mail your check along with your Annual Pass information (type of pass, name on pass, expiration date) to:
Walt Disney Parks and Resorts
Attention: Passholder Renewal Office
P.O. Box 10140
Lake Buena Vista, FL 32830
Annual Passes can also be renewed in person at any major park Guest Relations windows, park ticket booth, or at the Disney Springs Guest Relations office.
My boyfriend/girlfriend/best friend/significant other has an AP that needs to be renewed at the same time as mine. Can I renew it for them?
Yes, as long you have his/her name and address or passcode information (found on the bottom of the back of the Pass; consists of the whole bottom line).
I heard something about finger scans for Annual Passes. What is that about?
With all Disney tickets, the turnstile CM will request you to lay a finger onto a device that will first record and later compare your biometric scan. Disney calls this "ticket tagging". The biometrics units take a series of photographs of your finger — it measures your finger and compares that each time your Pass is used. If your Pass stops working a few times in a row, ask the CM to take a new reading for future use. The finger biometrics are used on all adult Annual Passes sold to ages 10 and up. Children under 10 with a child's Annual Pass do not use the finger scans. They merely insert their pass and go through.
A more complete explanation of the turnstile finger scanning system can be found on our finger scan page.
What happens if I buy a child's AP for my 9 year old and then he/she turns 10 before the AP expires?
You won't need to do anything. Disney will allow your child to continue using the child's AP until it expires. Any subsequent renewals will be done at the adult price. If you or your child insist on having the Pass changed, Guest Relations will exchange the child's AP for an adult one at no extra charge. This follows the same policy they use for this situation in any ticket media.
I have heard that I can upgrade my regular Theme Park ticket to an Annual Pass and get full credit for the original purchase price even after I have used a few days admission. Is this true?
Yes, it is. If you decide that you want to upgrade it to an Annual Pass, you will get full credit for the price of the ticket toward the Annual Pass. All regular Theme Park tickets must be upgraded within 14 days of first use. In all cases, the Annual Pass will be backdated to the date the hopper pass was first used. Be aware: If you get a Theme Park ticket with the Park Hopper Plus option and use one of the minor park admissions (water parks, Oak Ridge Golf or Wide World of Sports) admissions before doing this, you will only be allowed to upgrade to a Platinum Plus Annual Pass.
What if I decide I want to change to a Platinum Plus Annual Pass after I already used my AP?
You can do this. It will be handled just like any other pass upgrade. There was a time that you could upgrade your AP to a Platinum Plus Annual Pass simply by paying the prorated difference on the remaining time of your AP but no more. Disney will no longer pro-rate an AP for this. If you want to upgrade an AP to a Platinum Plus Annual Pass now you will be charged the full price difference between the two for whatever time you have remaining on the AP.
If I realize after purchasing or upgrading to a Platinum Plus Annual Pass that I'm not going to use the water parks admissions very much, can I downgrade it to a regular AP?
No, you cannot. Disney does not allow downgrading on any current Pass. You would be allowed to downgrade from a Platinum Plus Annual Pass to an AP upon renewing an expiring Pass, however.
Do I have to actually have an Annual Pass before I can call to get any special AP resort rates?
No, you don't. You can call and book the rates without having the Annual Pass in hand. However, if you want to use Disney's Passholder website to book at the AP rate online, you will need either an active AP or a voucher to do it. The policy about having it at the time of resort check in is clear as mud. Some people have been allowed to obtain the rate at check in with only their Annual Pass voucher. Others have been told to return to the resort front desk to show the desk CM after activating the Pass. Still others have not been asked for any Annual Pass at all. The official Disney policy states an activated adult Annual Pass is needed at check in. You may want to avoid any potential hurdles at check in by having an activated Pass at that time.
If I am an AP holder, can I book more than one room at the AP rate?
You may book up to three rooms per Passholder.
Is there a way to get a discount on the price of an AP?
The only current discounts Disney offers on purchasing Annual Passes are the Florida resident discount, the Cast Member discount, the DVC member discount, and the military discount which is only offered through Shades of Green and onsite at military installations. See our Ticket Chart page for current prices.
I put my AP away somewhere to keep it safe, and now I can't find it. Does that mean I'm out hundreds of dollars? OR  I have ruined my Annual Pass by putting it in the washing machine. What can I do to get it replaced?
If it was an activated Annual Pass, you have no problem. Simply bring your photo ID to any Guest Relations location, and they will reissue your Annual Pass to you. If it was a MagicBand linked to an Annual Pass, you can purchase a replacement through the My Disney Experience App or another location and activate it through the map.
If you have misplaced a new unactivated Annual Pass voucher, then you have a bigger problem. There is no buyer identification associated with a voucher. It can be exchanged and used by anyone. Your best protection from this is to make a photocopy of the back of your voucher as well as a photocopy of the sales slip, and keep them where you would keep other valuable personal papers like insurance policies or bank books. You will have to prove two things to Disney in order to get it replaced: that the voucher actually existed and that you were the one that owned it.
Last updated: 02/20