Walt Disney World's Blizzard Beach FAQ
What is Blizzard Beach?
Blizzard Beach is the largest water park at Walt Disney World Resort. It applies an outrageous ski resort theme to an awesome water adventure park. It's action-oriented, with the emphasis on slides and thrills. It features over 17 slides, a wave pool, an area for pre-teens, and an area especially for little tikes. The water is heated to 80 degrees at Blizzard Beach.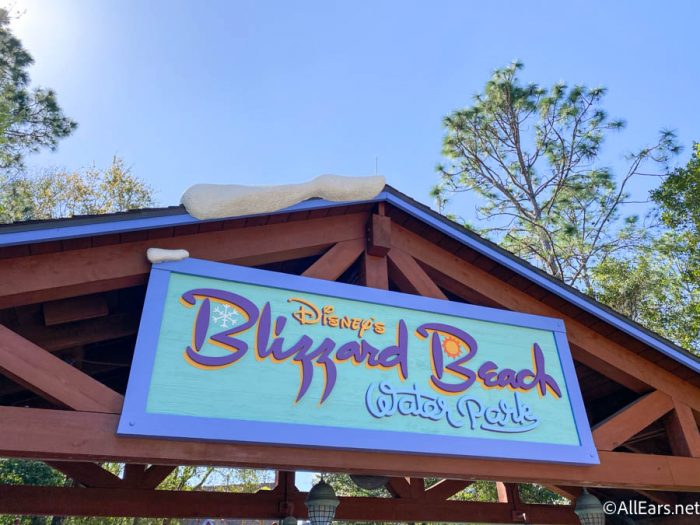 Where is Blizzard Beach located?
Blizzard Beach is located between Disney's Hollywood Studios and the All-Star Resorts.
How do you get there?
By bus: All Disney Resorts have buses that make regular runs to Blizzard Beach.
By car: Take the Magic Kingdom exit off I-4 and follow the signs.
Driving to the water parks can be a real advantage, especially if you have small children. Disney water parks offer free parking, and you are able to come and go as you please because you don't have to wait for a bus.
Note: Some bus routes may not be express to/from the water parks, meaning they will make stops along the way. Check with your Resort's front desk if you have questions.
How much is admission?
As of 3/2021, there are two options for one-day waterpark tickets. Both offer one day admission to the water parks — both parks — if both are open on the day you visit. That means you could start the day at Typhoon Lagoon and switch to Blizzard Beach later in the day (or vice versa).
The two one-day ticket types are with and without blockout dates.
A ONE-DAY WATERPARK TICKET WITHOUT BLOCKOUT DATES IS $69 PER PERSON (AGES 10+) AND $63 (AGES 3-9).

A ONE-DAY WATERPARK TICKET WITH BLOCKOUT DATES IS A LITTLE CHEAPER AT $64 (AGES 10+) AND $58 (AGES 3-9).
To help you decide if you need a ticket with or without blockout dates, Disney has publicized the following blockout dates for 2021: May 29 – October 3, 2021.
What are Blizzard Beach's hours of operation?
Minimally, the park is open from 10AM to 5PM. Hours expand in the summer to 9AM to 8PM.
Check Disney World's official  operating hours here.
Per Disney: Blizzard Beach hours subject to change without notice.
What attractions have restrictions at Blizzard Beach?
Summit Plummet: Must be 48 inches tall to ride this attraction
Slush Gusher: Must be 48 inches tall to ride this attraction
Downhill Double Dipper: Must be 48 inches tall to ride this attraction
Chair Lift Up Mt. Gushmore: Must be 32 inches tall to ride this attraction
Tikes Peak: Children under four feet tall play here with their parents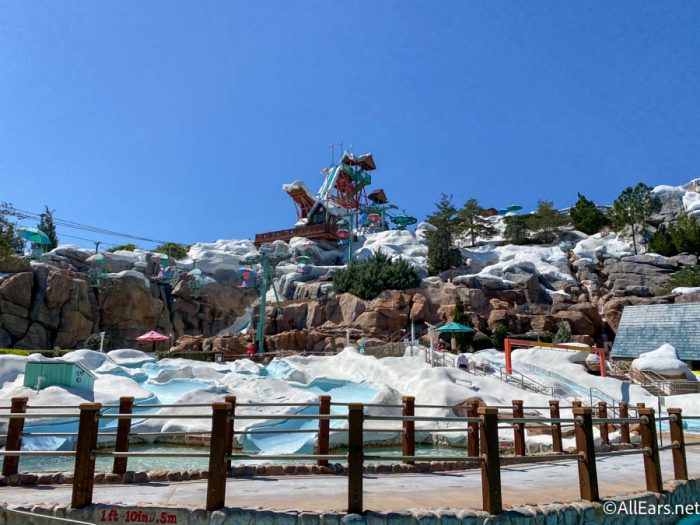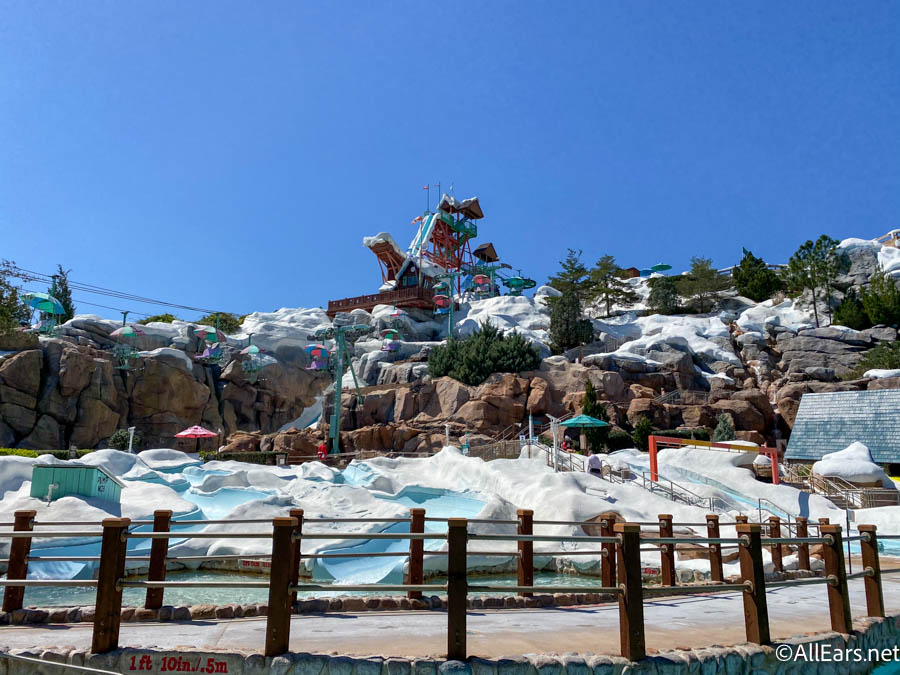 Children under 10 are not allowed admission into Blizzard Beach unless accompanied by an adult.
Note: Each attraction has its own guidelines. Most require that you be in good health and of certain age or height to participate.
What attractions can the whole family enjoy?
Teamboat Springs: World's longest family raft ride.
Toboggan Racers: Eight lane toboggan slide. Mat pick-up at top of Mt. Gushmore.
Snow Stormers: Switchback slalom-style mat slides. Mat pick-up at top of Mt. Gushmore.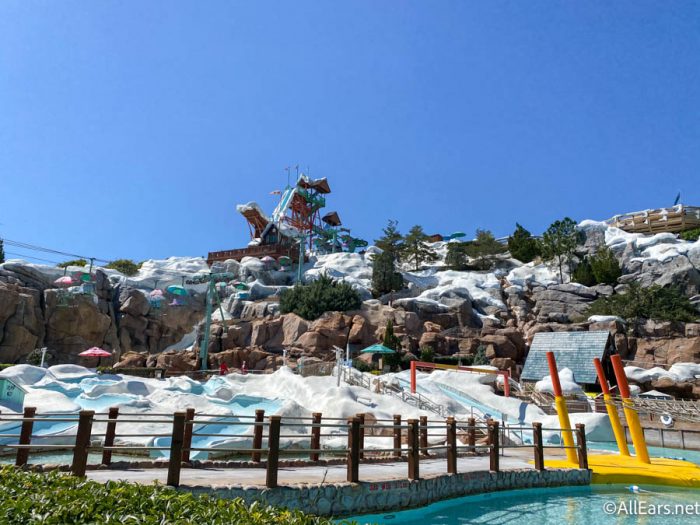 Runoff Rapids: Open and enclosed inner tube runs. Tube pick-up at bottom of Mt. Gushmore.
Cross Country Creek: Continuous flowing creek, encircling Blizzard Beach. Tubes at each entrance.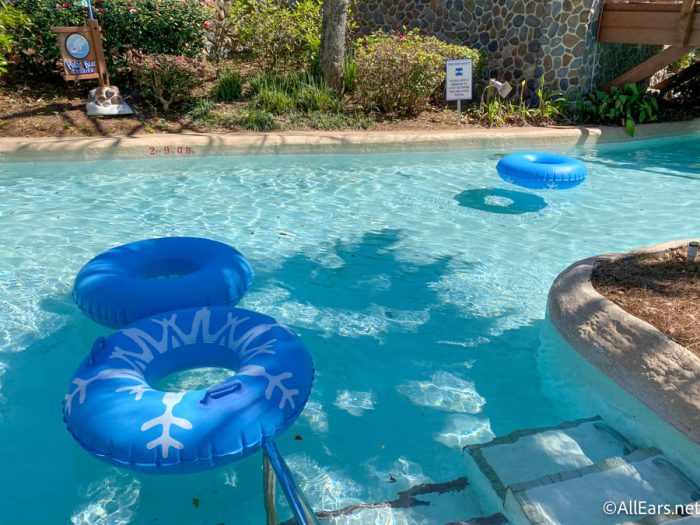 Melt Away Bay: Constant bobbing gentle waves the whole family can enjoy
What is Mt. Gushmore and what rides are on it?
Mt. Gushmore is the centerpiece of Blizzard Beach. Its snow-covered peaks tower over the waterpark and mark the beginning of several of Blizzard Beach's rides.
The two biggest "thrill-ride" slides are on Mt. Gushmore — Summit Plummet and Slush Gusher.
Summit Plummet is a 120-foot high ski jump that you shoot down at speeds of 60mph.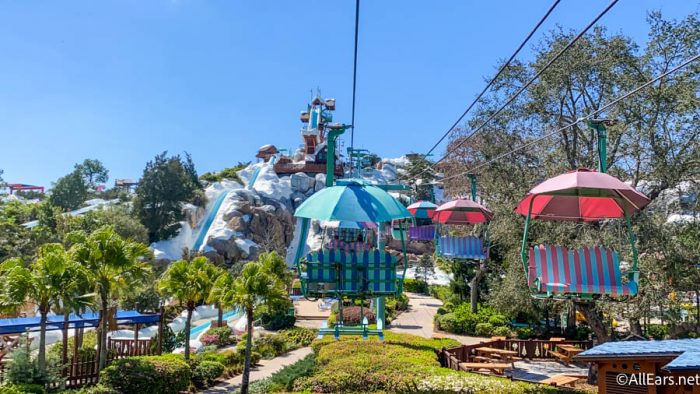 Slush Gusher is 90-foot high double-humped slide.
Teamboat Springs is the world's longest family white-water raft ride. Three to six passengers can ride this not-so-tame 1,200-foot flume.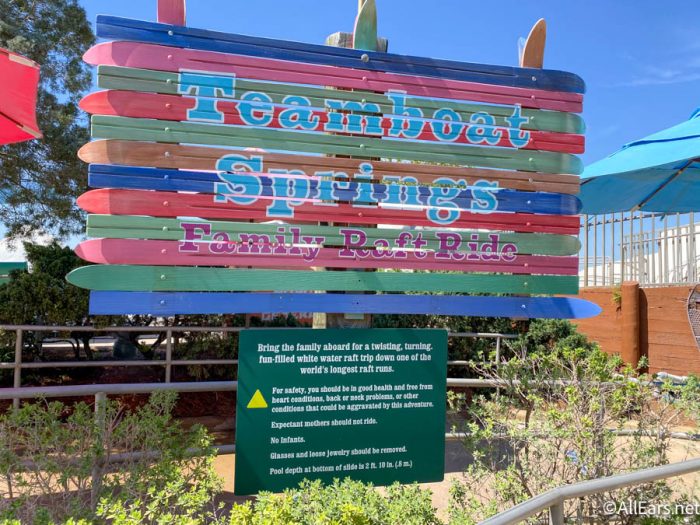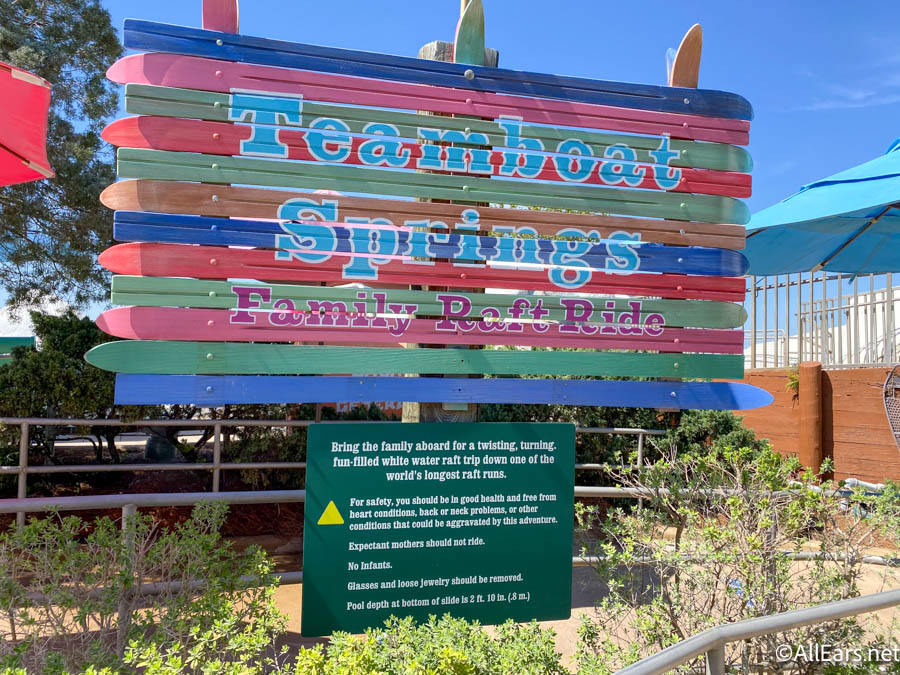 We've been on this one with small children who squeal with glee as you twist and turn down the drop, and we've also been on this ride with adults who were surprised by the speed and thrills of the ride. If you don't have enough riders in your group, the lifeguards may combine groups.
The Toboggan Racer is a head-first eight lane race course. You lay on a mat and ride the course as it dips and propels you down the mountain side of Mt. Gushmore.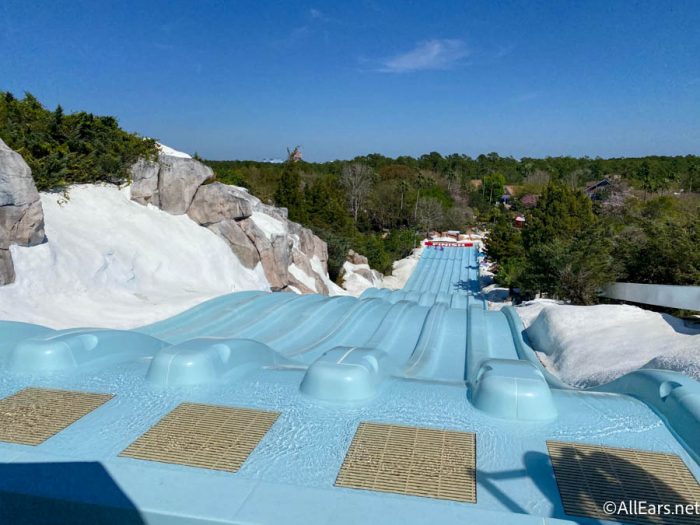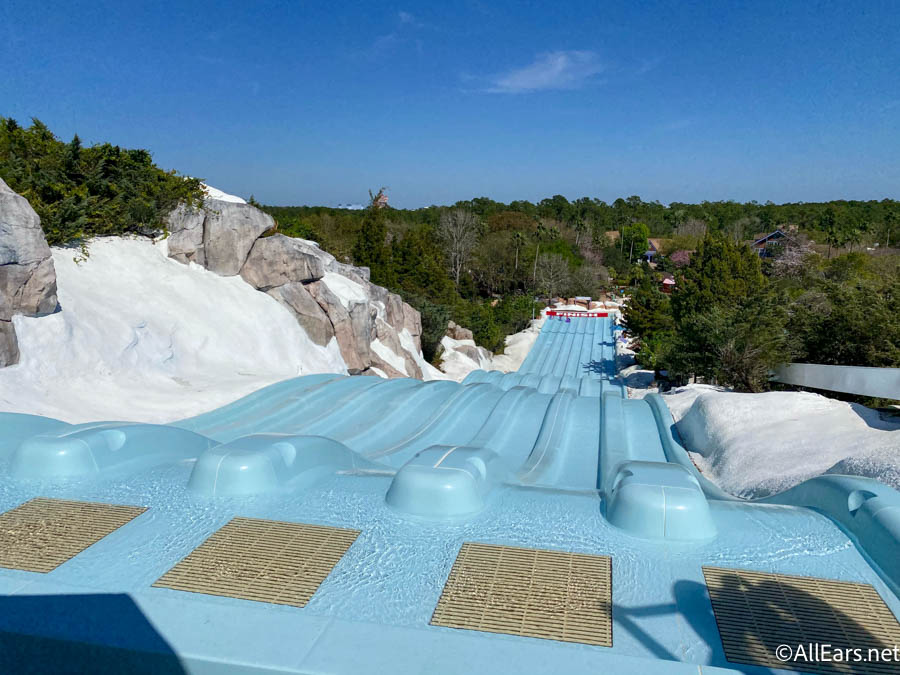 The Downhill Double Dipper is the world's only side-by-side tube racing slide. The slides are identical and are enclosed for part of the run. The tubes are approximately twice the diameter of the enclosed run at Runoff Rapids. The slides are setup as a race and run straight down the hill. Passengers travel at speeds up to 25 mph.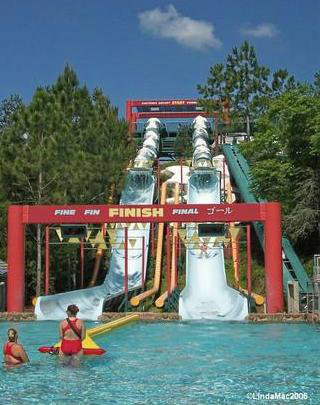 Snow Stormers is a trio of mat slide flumes that race down the mountain on a switch-back course through ski-type slalom gates.
Runoff Rapids is actually three high-speed tube-raft twisting, turning flumes. The center slide is enclosed, and you must ride this one solo, but the two outer slides can be ridden on one-, two-, or three-person rafts. The center enclosed slide is by far the best of the three, but beware: an AllEars team member reports getting turned around in the current and riding the whole slide facing backward!
Chair Lift to the top of Mt. Gushmore is ski-resort styled wooden-bench chair lift is complete with snow skis and over-head umbrellas. You can either take the ski lift to the top of Mt. Gushmore or, if you prefer, take the stairs.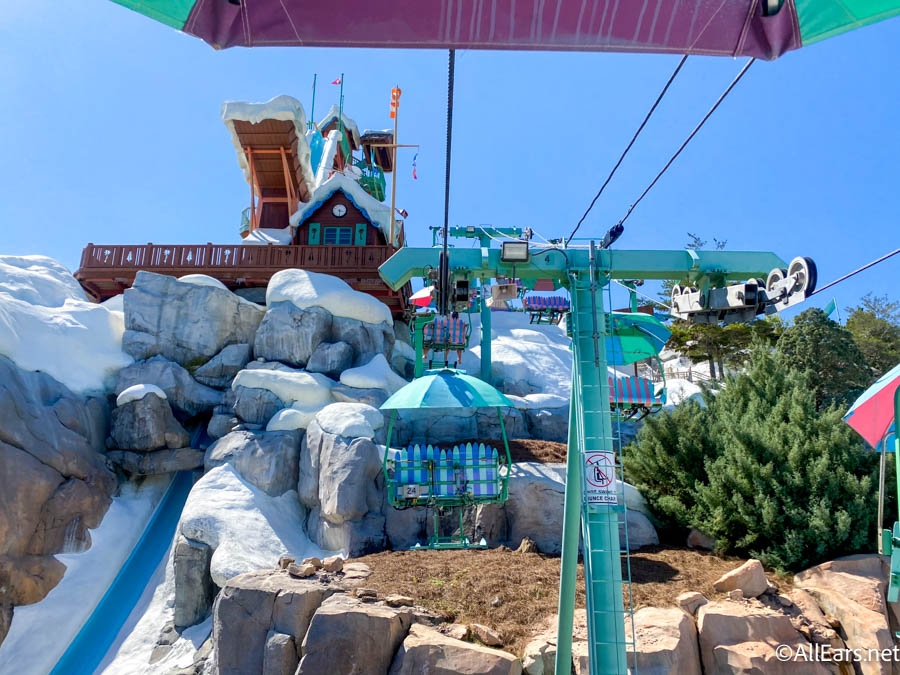 What about those lazy tube rides around the waterpark — does Blizzard Beach have one of those?
Cross Country Creek is Blizzard Beach's lazy tube ride in a creek around the Park.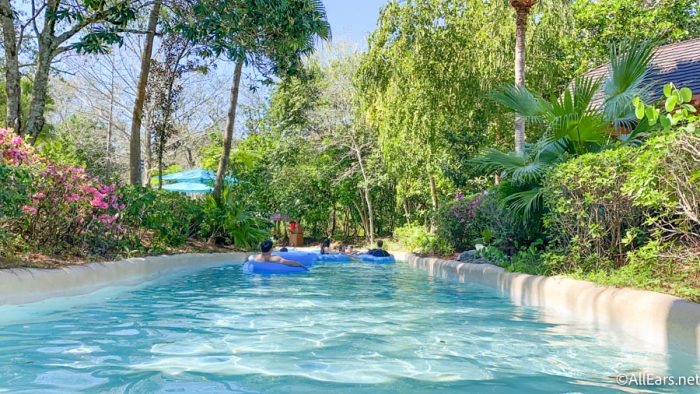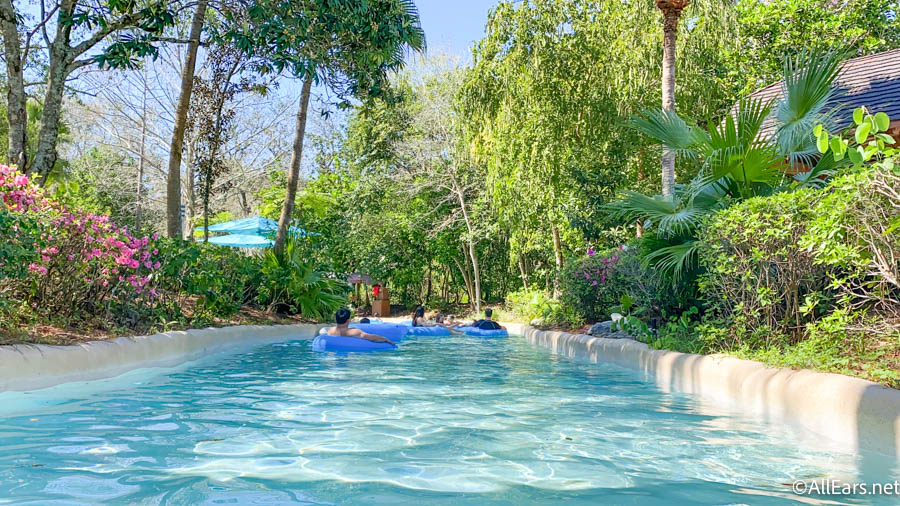 But be warned, just when you are so relaxed you think you might doze off on your raft, that's when you get squirted by a stream of water from Ice Gator's house, the snow-making machine, one of many sprayers or geysers along the path, or the waterfall runoff at the entrance to the ice cave at Mt. Gushmore.
What about the kids? Are there areas just for them?
Ski Patrol Training Camp is the place for pre-teenagers. Here they can balance on the floating icebergs, ride the T-bar drop, and enjoy their own water slides.
Tike's Peak is a kid-sized version of Blizzard Beach. Here children four feet tall and under (parents are allowed) can play in their own pools, ride their own slides, play in the pop jets and fountains, and much more.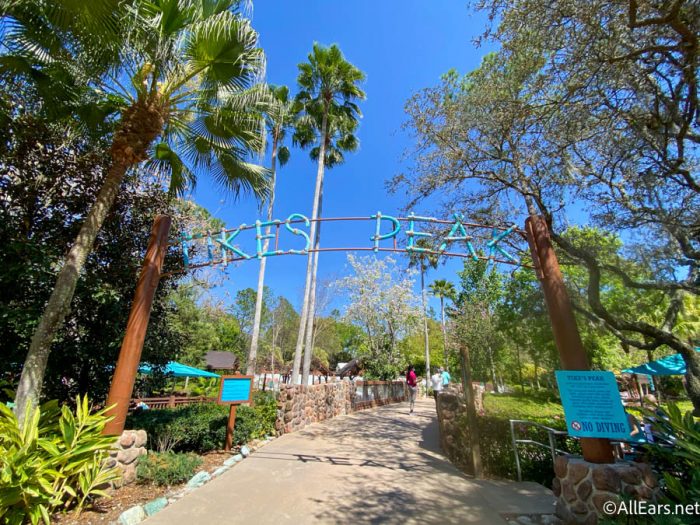 What about safety? Are there lifeguards present at Blizzard Beach?
Each attraction is monitored by lifeguards. Guests are asked to follow their instructions at all times. Each attraction also has its own unique guidelines. Most require that you be in good health and of certain height to participate.
Are tubes provided by Blizzard Beach?
A limited number of complimentary tubes sizes are available at all tube rides. Tubes that are provided for an attraction should be left at that attraction. Tubes of varying sizes and for multiple riders are available depending on the attraction. At peak times there may be a shortage of tubes.
Does Blizzard Beach close down for maintenance?
Traditionally, Walt Disney World closes both of its water parks during the winter months. In 2021, Blizzard Beach opened on March 7. 
What is the Alpine Village?
At the east end of the beach, Alpine Village is where Guest Services, Snowless Joe's, Lottawatta Lodge, Beach Haus, and First Aid are located.
In this location guests may also find stands for hair wraps and temporary tattoos.
The First-Aid station is located near the park entrance between Lottawatta Lodge and Beach Haus (a store where you can get Blizzard Beach souvenirs, beach apparel, footwear, and sundries).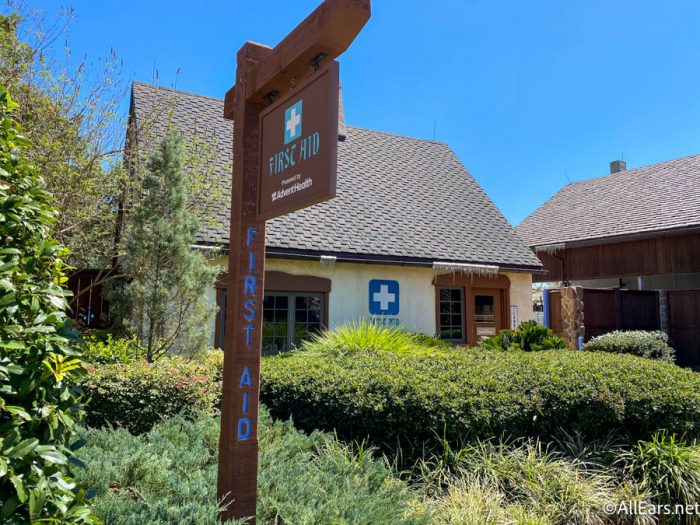 What about locker and towel rentals?
Lockers can be rented at Beach Haus and Snowless Joe's.
Lockers are available in two sizes. Small lockers are 12.5″ x 10″ x 17″ and cost $10 per day, and large lockers are 15.5″ x 13″ x 17″ and cost $15 per day.
Lockers are keyless and are accessed via a four-digit PIN that you pick yourself. The rental process is handled on a touchscreen — the customer chooses the size locker he/she wants, then pays for it with cash or credit card.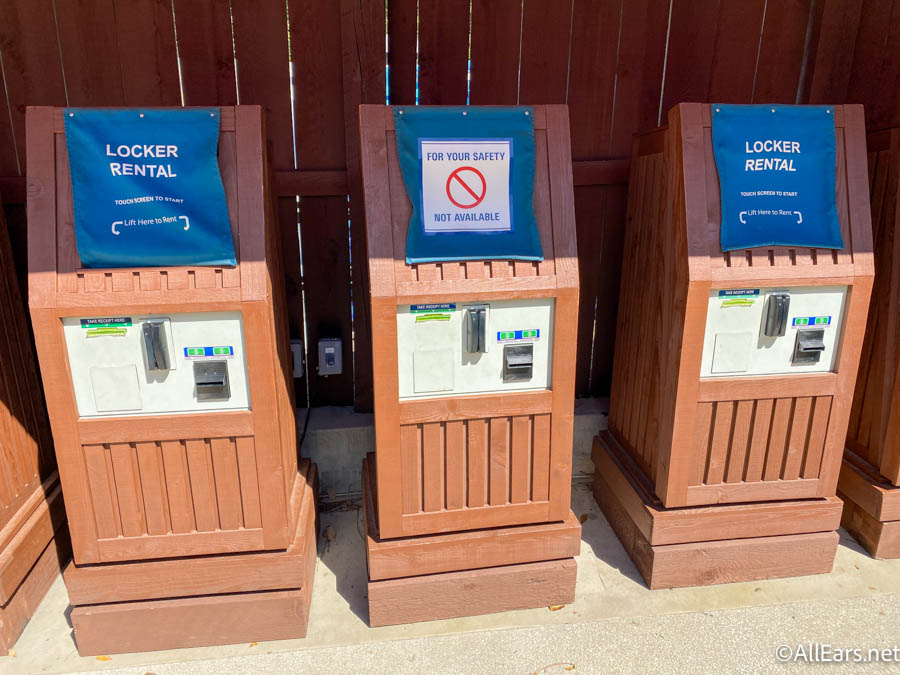 Once paid, the screen prompts you to pick out a four-digit PIN, then you are assigned your locker number. You are allowed to go in and out of your locker all day by punching in the PIN you selected. There is a button at the bottom of the keypad on the locker that you push once you are vacating the locker for good.
Towels can be rented ($2) at Frostbite Freddy's.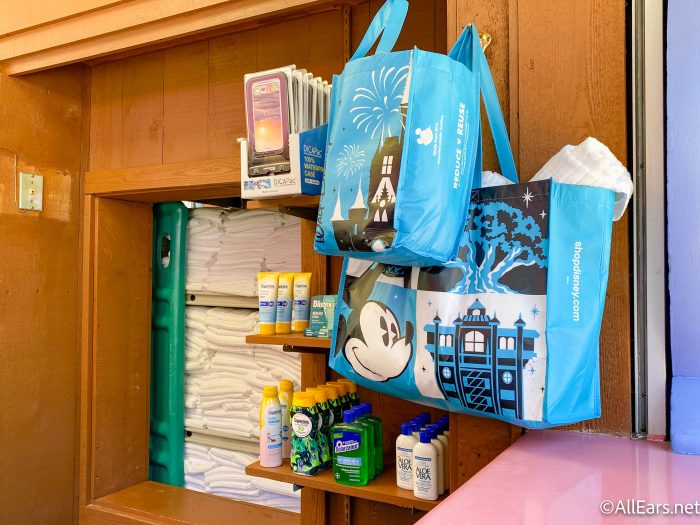 Can I rent a life jacket?
Life jackets are available free of charge for guests who wish to check them out. You can find life jackets at Frostbite Freddy's. (There are currently no free-standing racks with life jackets placed throughout the park.)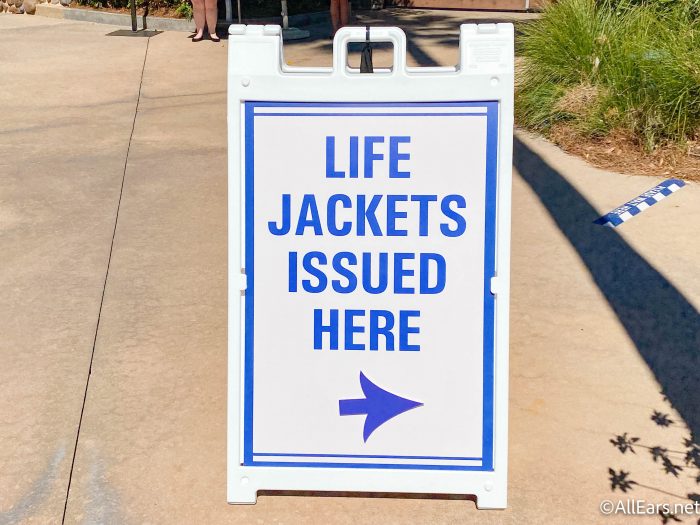 Where will I find changing rooms and showers?
Changing rooms and showers are located right next to the lockers.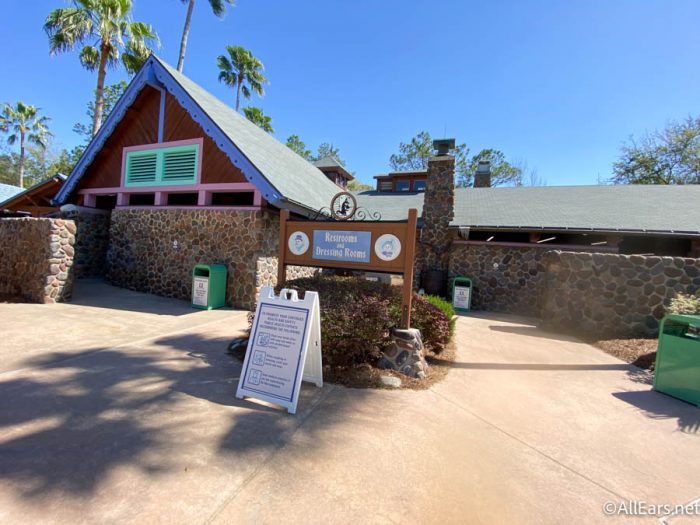 What happens if I get separated from my child?
Check with a Cast Member in the area where you became separated. They can radio other Cast Members to reunite you with your child. Lost children are brought to Snowless Joe's to await their parents. A Cast Member will stay with them.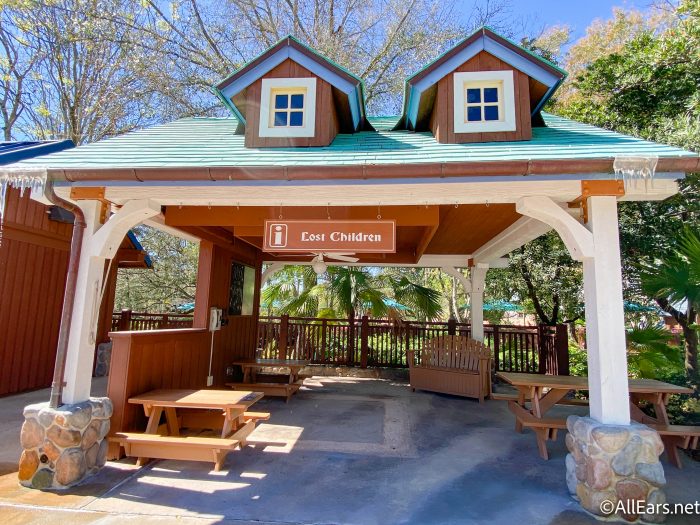 Are there places to buy food and drinks at BB?
Food and beverages are available in eleven locations. Click Here for Menus!
Arctic Expedition: A walk-up window housed inside a snow groomer and serving drinks, including pina coladas and craft beers.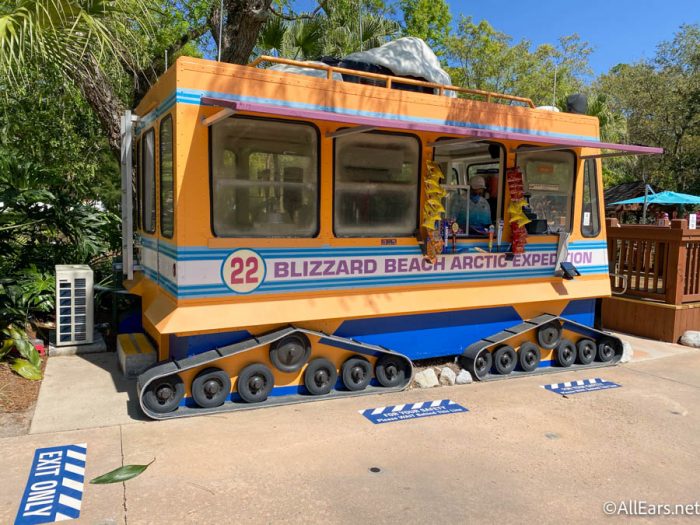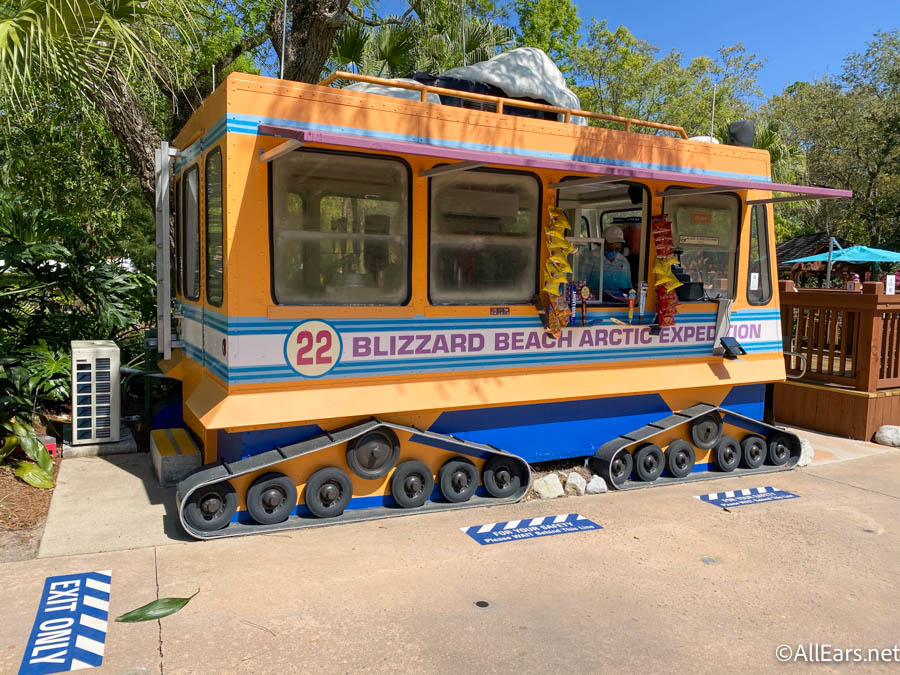 Avalunch: A walk-up window serving specialty hot dogs, nachos, soft drinks, and beer.
Cooling Hut: A snack bar proffering hot and cold beverages as well as hot (popcorn) and cold (Mickey Ice Cream Bars) eats.
Frostbite Freddy's: A bar serving soft drink and craft beers.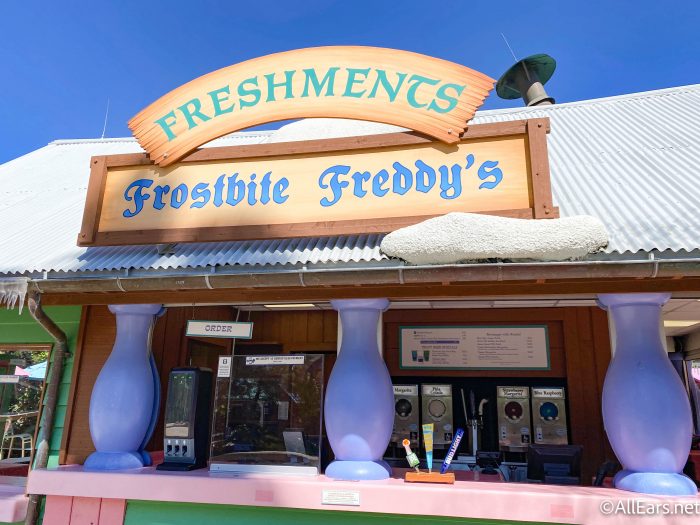 I.C. Expeditions: Another snow groomer-inspired walk-up window, this time serving ice cream treats and select beverages.
Lottawatta Lodge: A Quick Service restaurant dishing up flatbreads, burgers, salads, desserts, and drinks (including frozen lemonade!).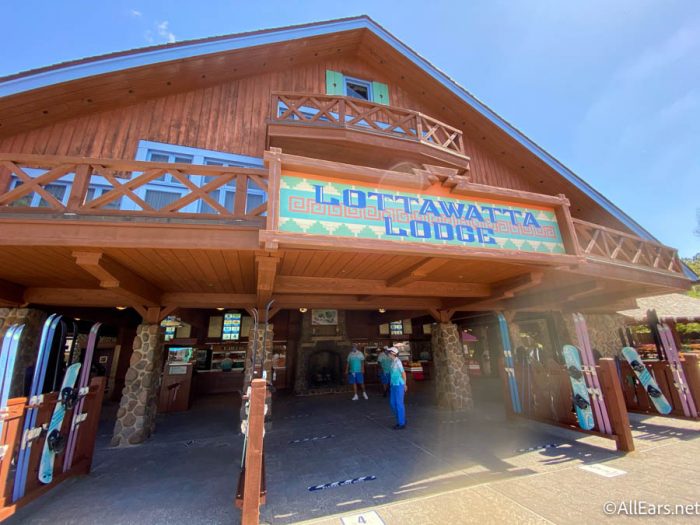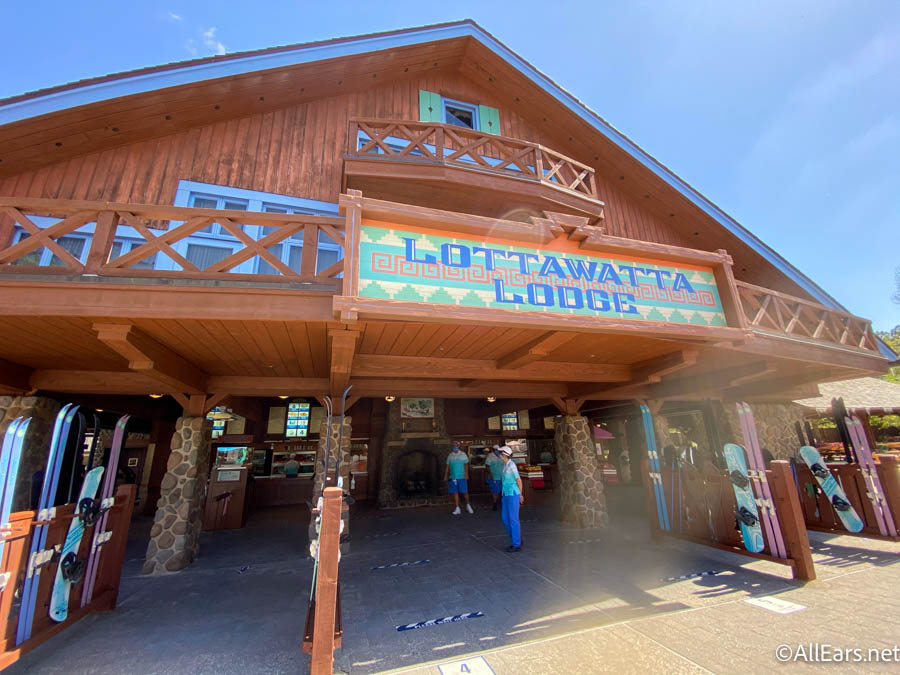 Polar Pub:: A full service bar serving frozen drink specialties and spirits.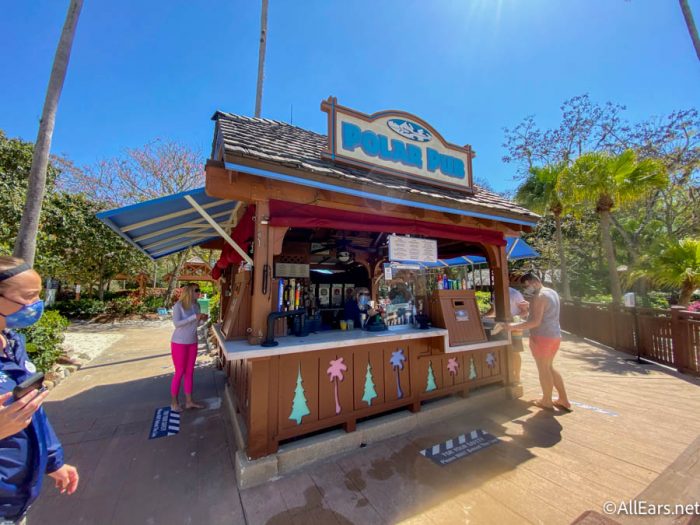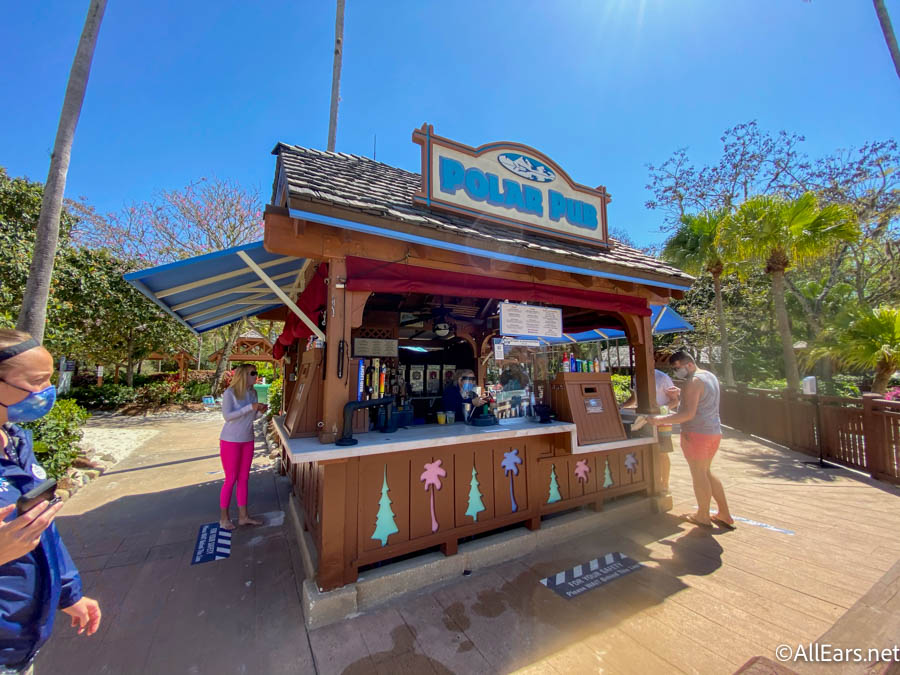 The Warming Hut: A walk-up window serving sandwiches, lettuce wraps, desserts, and drinks.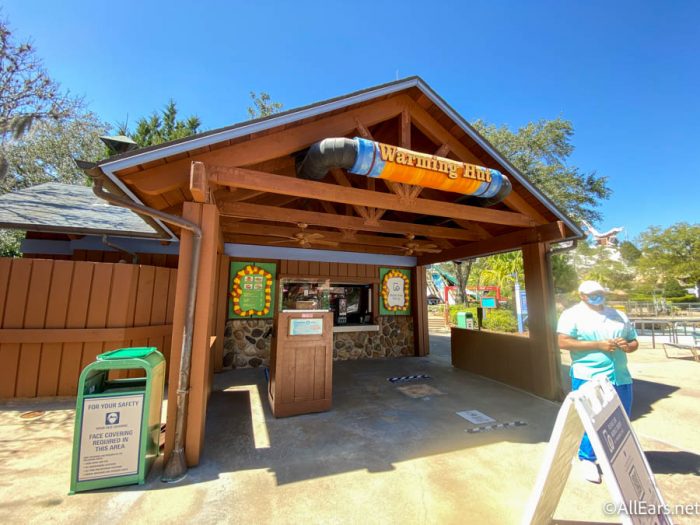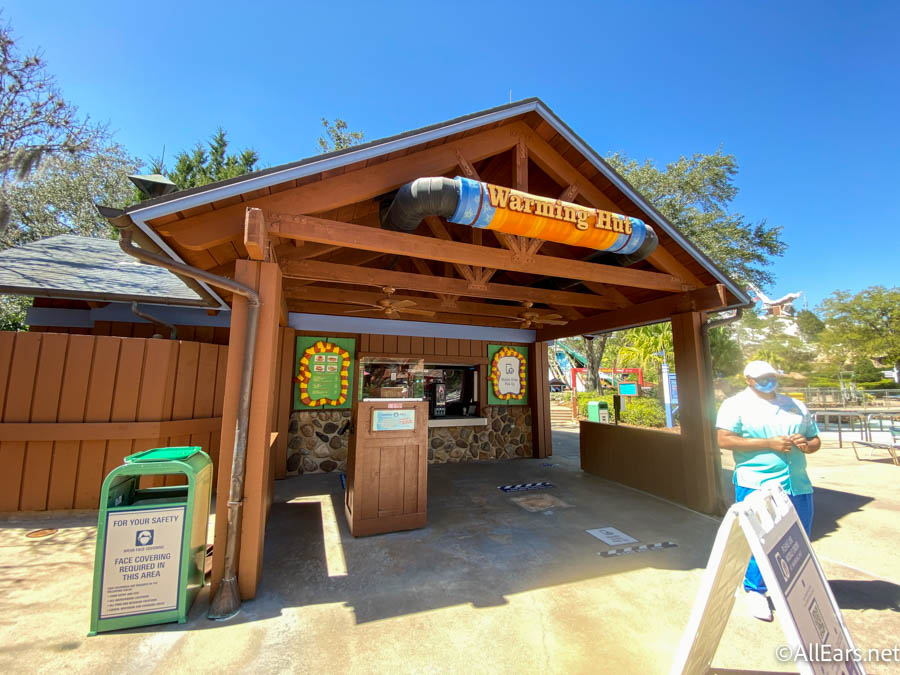 Keep your eyes peeled for tasty stands serving up mini donuts (look for the Joffrey's sign!)…
…and funnel cakes, too!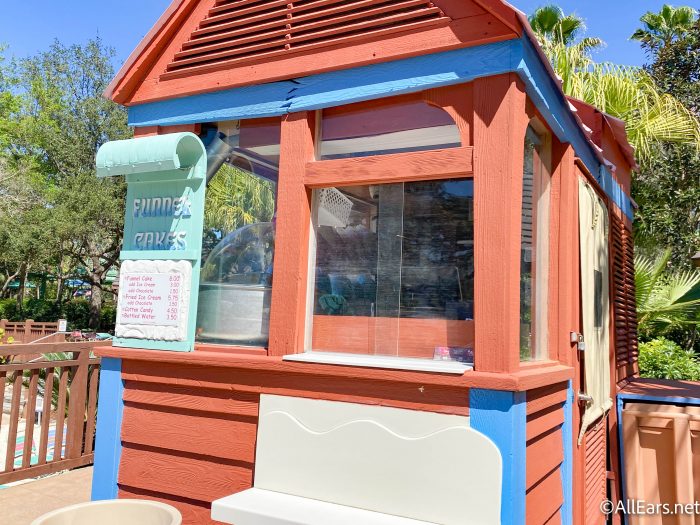 Can I bring my own cooler into Blizzard Beach?
Coolers are allowed in Blizzard Beach, however no alcoholic beverages or glass containers are to be carried into the water park. Additionally, Disney policy forbids "loose or dry ice…Reusable ice packs are an acceptable method for chilling items."
Are there reserved chairs or cabanas available?
Polar Patios are cabanas at Blizzard Beach. There are 15 premium spaces available for rental daily. The rental includes an attendant and waiter service, private lockers, all-day drink mugs, a cooler stocked with ice and bottled water, lounge furniture, table,s and rental towels for six guests. The cost is a little more than $300 during peak season dates. Additional guests (beyond the six included guests) can be added for $25 each. Guests will be given a bracelet that allows access to the private area.
Advance reservations may be made up to 180 days out by calling 407-WDW-PLAY (407-939-7529). Full payment is required when making the reservation. If you must cancel, you must do so before 9AM the day before your reservation. If the park is closed all day on your reserved day for any reason, you will get a refund. If you did not make prior arrangements, you can stop at Beach Haus to check same-day availability.
Lodge Picnic Umbrellas are premium beach chair space that includes two lounge chairs, an umbrella, a cocktail table, and two towels. Limit is up to four people. If you have more, a second reservation is needed. Reserve in advance by calling 407-WDW-PLAY (407-939-7529). Cancellation without penalty must be no later than 9AM the day prior to reservation. You can check at Beach Haus to see if any same-day rentals are available. Cost is about $40 plus tax in low season and about $50 plus tax during high season and must be paid at time of reservation.
What kind of health and safety measures can I expect in 2021?
Upon reopening in March 2021, Blizzard Beach has several health and safety measures in place. All guests have their temperatures taken with a touchless thermomenter.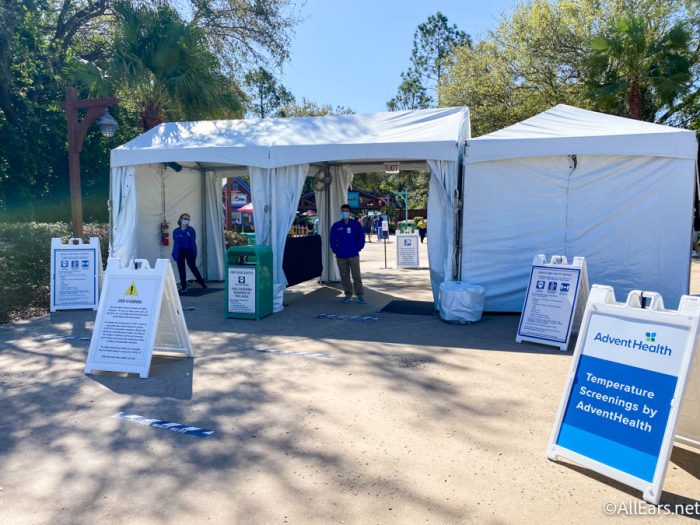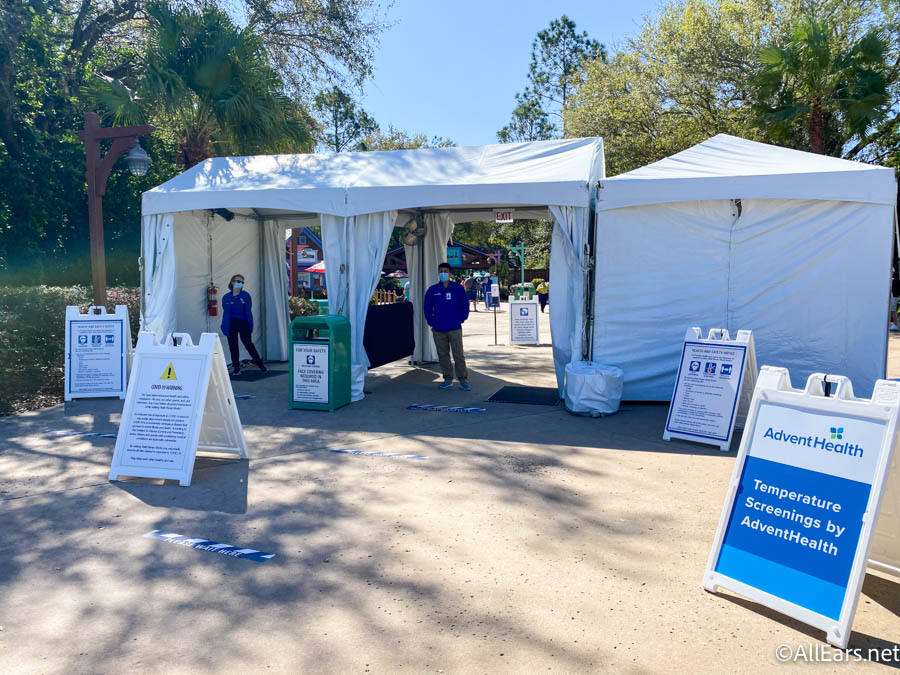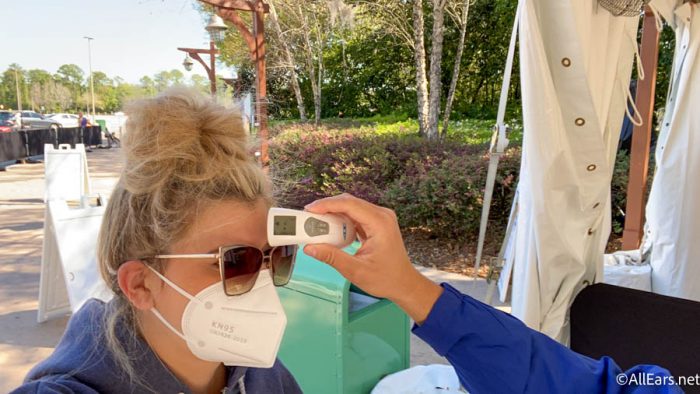 Signs remind guests to wear face coverings, and there are hand sanitizer stations throughout the park.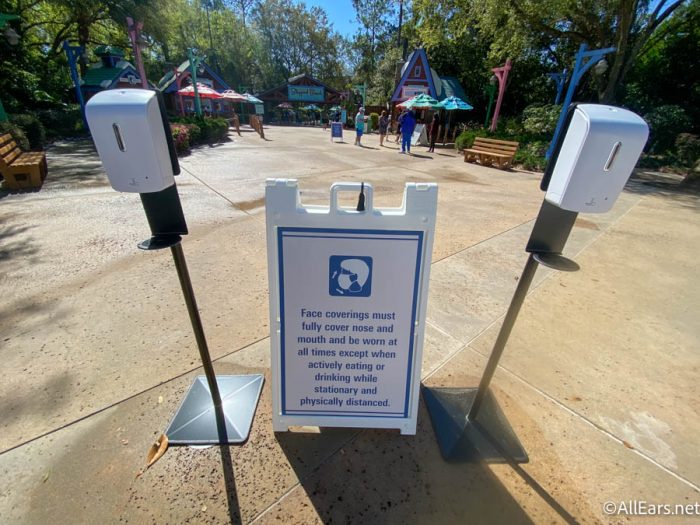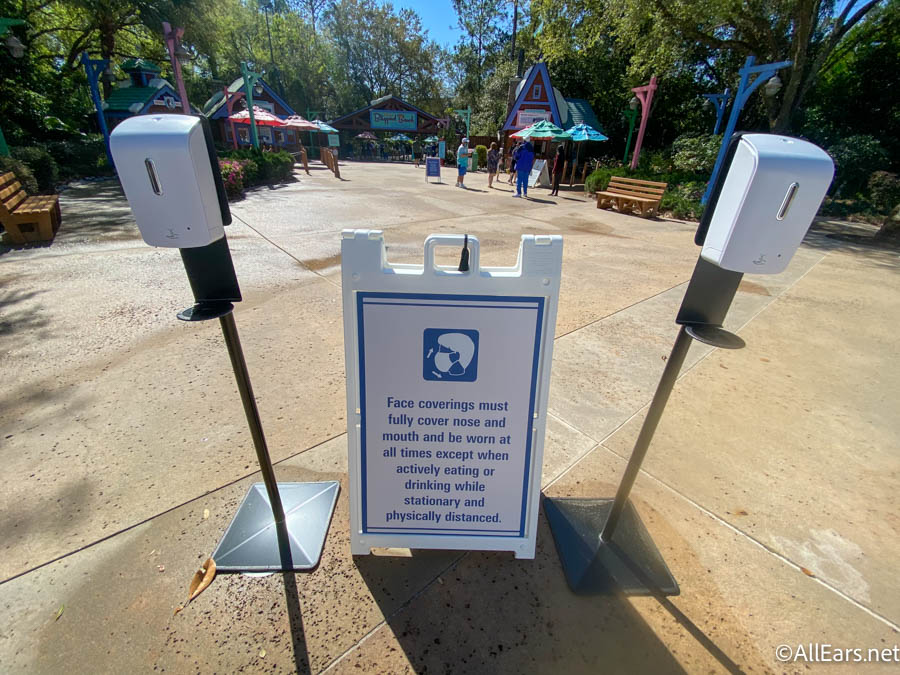 Click here to learn what it was like to visit a water park with a mask mandate.
Signs also remind guests to remain physically distanced and explain that queues are marked for this purpose as well.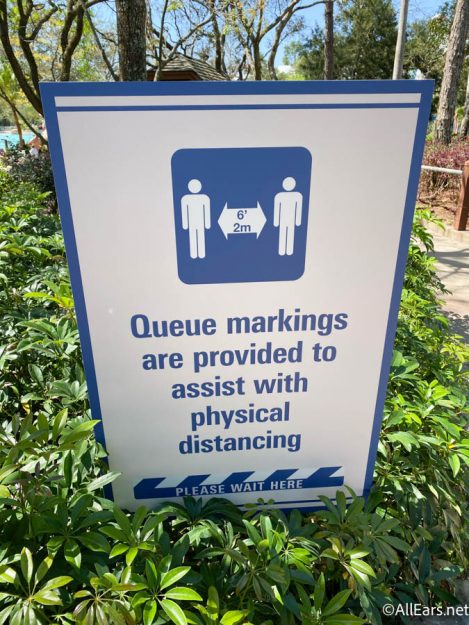 Tables for dining spots are distanced. In some locations, tables are also marked as available or unavailable.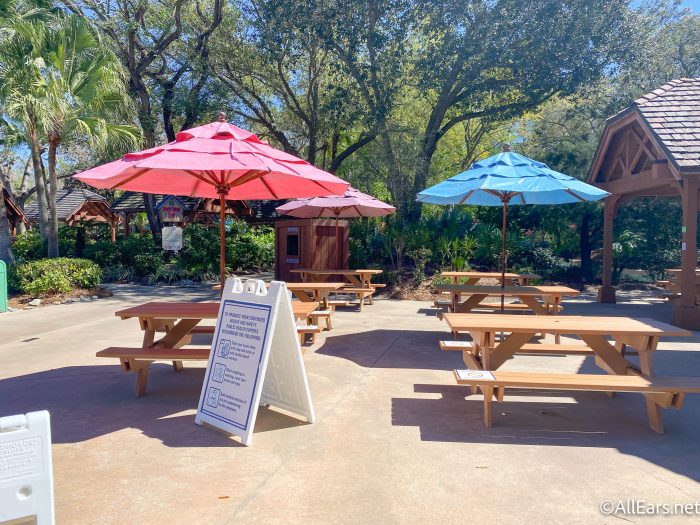 Lounge and beach chairs are arranged to promote physical distancing, and signs tell guests not to move chairs.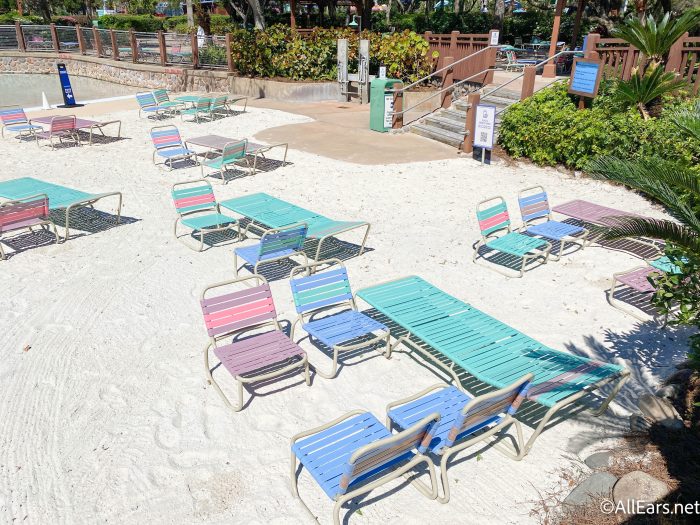 Is there anything else I should know?
Smoking is only allowed in designated smoking areas.
Make sure to wear water shoes or sandals at Blizzard Beach, even though they have water spraying intermittently on most of the walkways to help prevent your feet from getting burnt.
Blizzard Beach posts water temperatures in the area between the main bridge and the Avalunch area. They give separate temperatures for the Creek, Ski Patrol area, and Melt Away Bay. In the same area, they also post a wait time chart for the Ski Patrol area, Summit Plummet, Downhill Double Dippers, Slush Gushers, Teamboat Springs, and Snow Stormers.
Volleyball nets and secluded picnic areas are also available.
Disney water parks tend to be crowded, especially in the summer, and there are limited areas with shade. Arrive at Blizzard Beach either when they first open or just for the afternoon. A lot of the crowds thin out during the hottest part of the day, and by mid-afternoon you may be able to avoid long waits for the attractions.
If you want photos from the day, look for PhotoPass photographers who may be stationed throughout the park. Otherwise, research a waterproof case for your phone or camera or buy a waterproof camera.
Blizzard Beach may close due to weather or due to reaching maximum park capacity. If you are in the park and it closes due to weather, be sure to check with a Cast member about returning later in the day if you think you might.
Additional information is available directly from Blizzard Beach at (407) 560-3400.
Lost articles can be picked up at Guest Relations (at the entrance to Blizzard Beach). Be warned that some articles may be irretrievable. Glasses and jewelry should be removed before going on the water attractions. Blizzard Beach is not responsible for lost articles. If you do lose something, you can speak to a Cast member at Guest Relations, or you can initiate a Lost & Found inquiry online here. To learn more about Lost & Found at Walt Disney World, click here.