Do you ever say to your friends, "Hey guys, what should we do for the photo?" before riding Space Mountain? We do this pretty much every time we hop on one of the rides at Disney World that have an on-ride photo.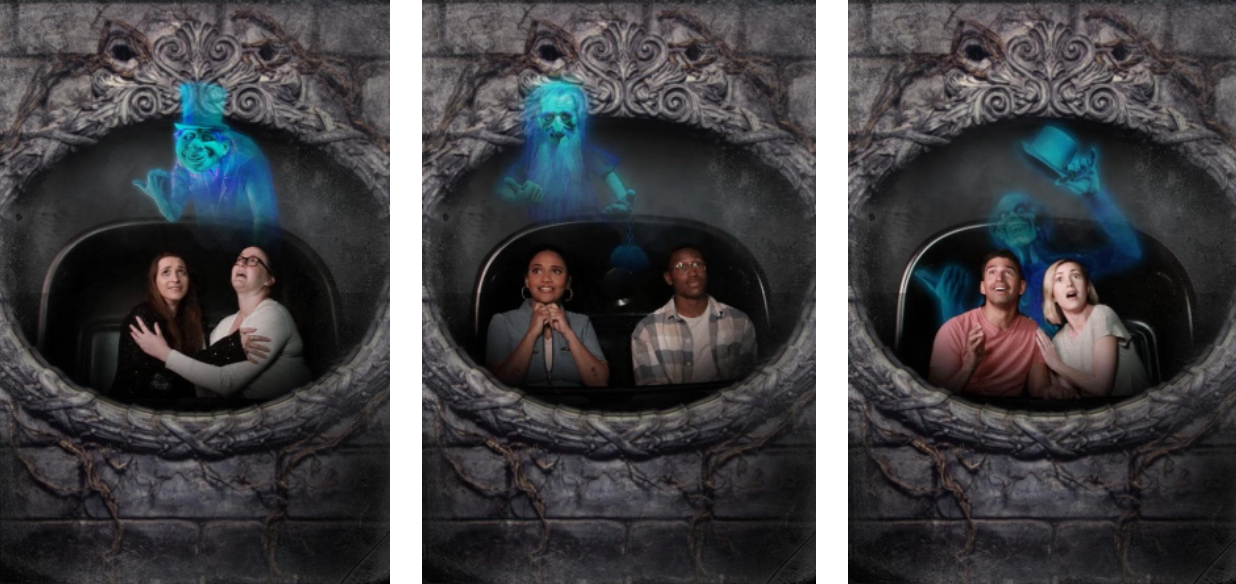 We thought it would be super fun and useful if we came up with a list of unexpected on-ride poses so you don't have to contemplate what to do the next time you're ready to snap a photo on a ride!
Rides With Photos
Here's a list of the rides with on-ride photos in the Disney parks.
At Disney World:
Magic Kingdom:
EPCOT
Disney's Hollywood Studios
Animal Kingdom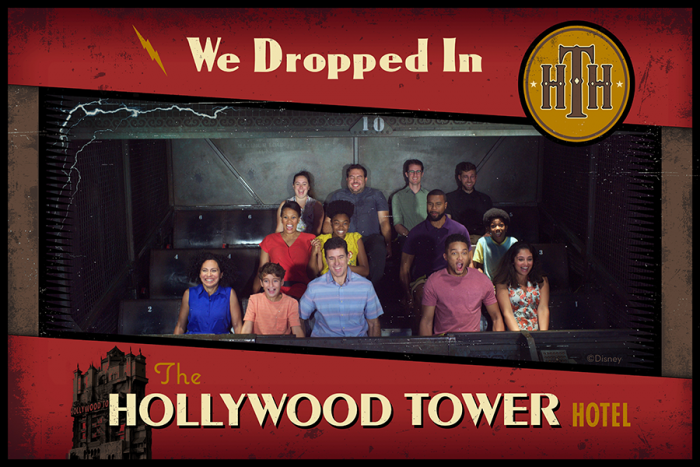 At Disneyland:
Disneyland
Disney California Adventure Park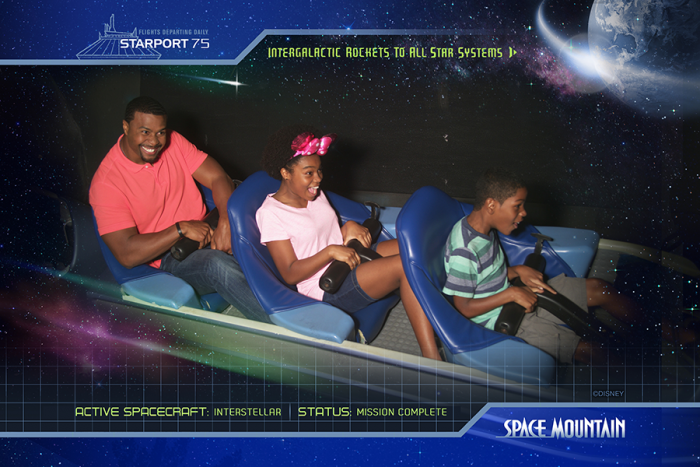 Poses
Reenacting moments. We love pretending to be a character from our favorite Disney films while on the rides. It's always fun to see if your friends or family can guess who you were trying to be! We also enjoy coordinating character poses, especially with large groups. While riding on Seven Dwarfs Mine Train, you and your large group can pose as Snow White and the Seven Dwarfs. It makes for a really cute shot and it goes perfectly with the ride!
Looking away from the camera. This is a really fun one to do on Space Mountain since it's easy to forget which side the camera is on anyway. As a helpful tip though, the camera is located on whichever side the ride vehicle turns toward.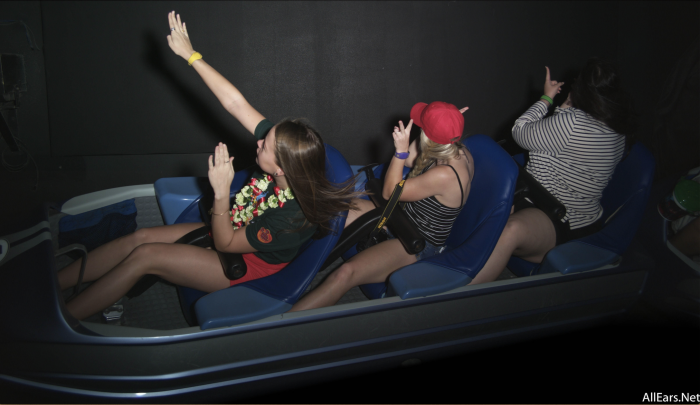 Bringing props. A few fun props include board games of any sort, turkey legs (trust us, we've SEEN some things), and floaties. Some type of floating device would be fun on a water ride like Splash Mountain or even Pirates. Another fun one for Splash or Pirates is ponchos. If the whole family hides beneath them or has them on, it makes for a really cute photo. We've even seen people playing a full game of chess! This one is really fun if you are traveling in a pair.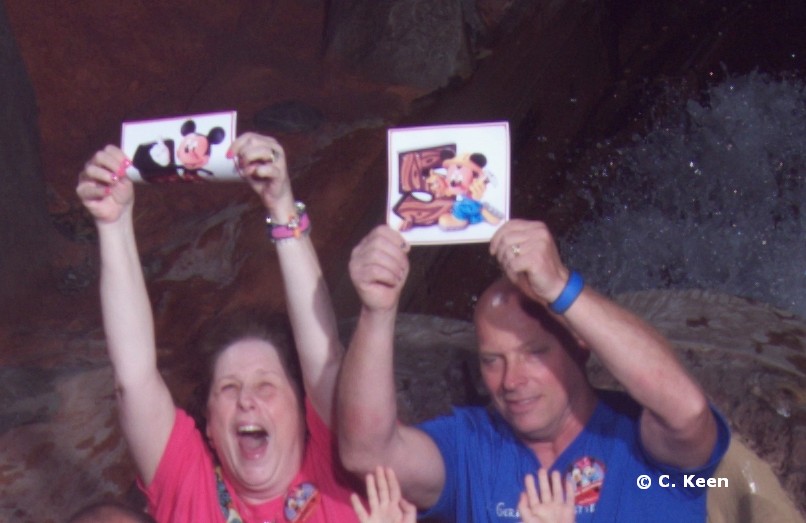 Coordinated poses. This is sort of like the idea above, except it doesn't have to be Disney themed. For example, if your group takes up an entire log on Splash Mountain, you can all pretending to be rowing for the picture! It makes for quite the sight!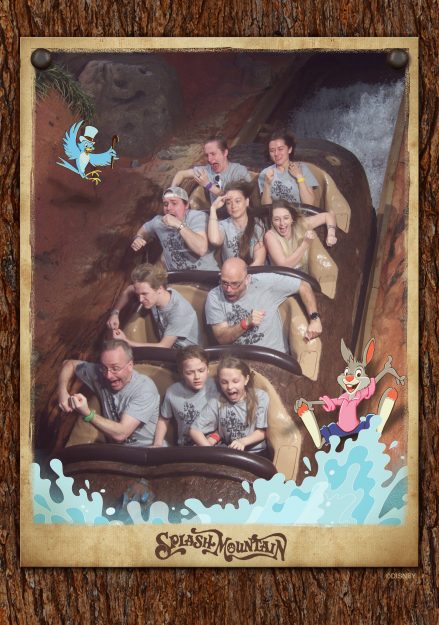 You could all be rock stars on Rock 'n' Roller Coaster or pirates on Pirates of the Caribbean. The poses themselves might not be unexpected, but it does make a huge statement when everyone in your party does the same pose! It also creates a picture that you would actually want to print and frame!
Showing no reaction. This is an option that is SO FUN to use on the scarier rides like DINOSAUR or Tower of Terror. People always want to pretend like they're terrified on these rides…or maybe they ARE terrified? But the best reaction can be showing no reaction at all. It's much more unexpected and you'll likely stand out in the crowd of other riders.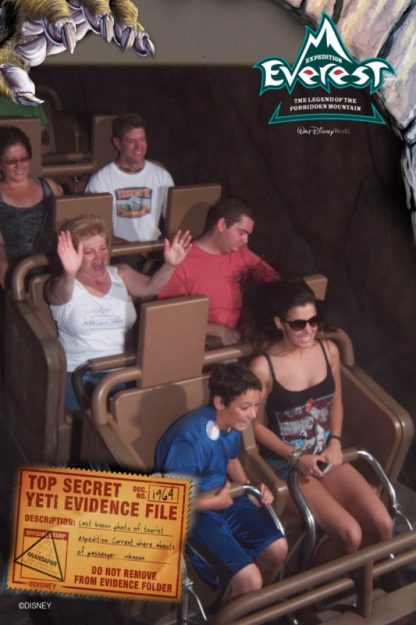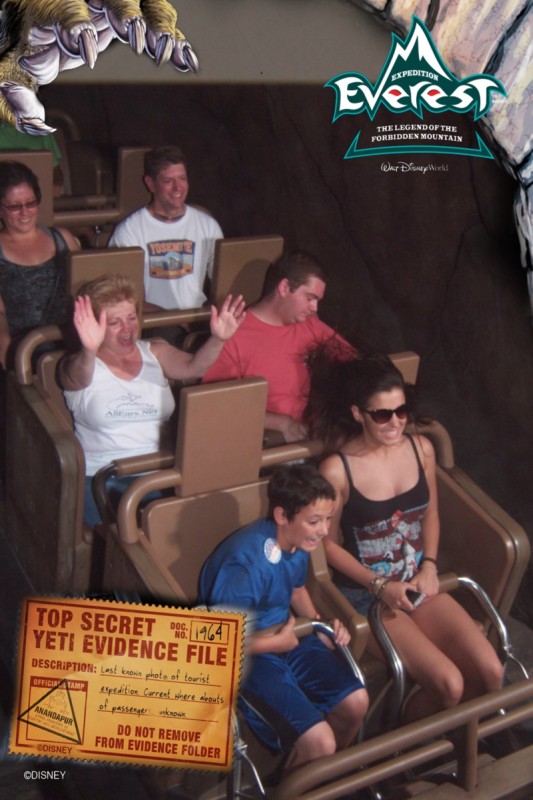 Proposing for prom and marriage. This one is probably the most unexpected of the options we've come up with! Most of the time, the one proposing will create some sort of paper or poster with the question written on it. They lift it or show it just in time for the photo in hopes that the person they're proposing to doesn't notice. It is always so fun to see their reaction when they view the ride photo.  Most of the time, the other person has NO idea what's going on!
No matter how you decide to pose in your next Disney ride photo, we hope you have fun while doing it! Interested in learning more about Disney World rides? Check out our videos below!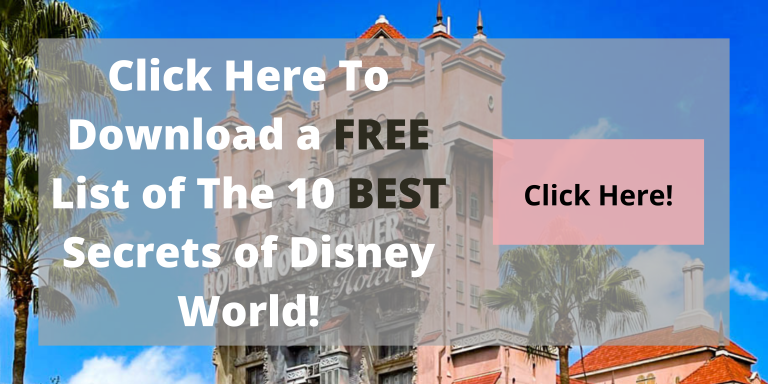 What are your favorite on-ride poses? Let us know in the comments below!