The Play Disney Parks App has just been updated to included Star Wars: Galaxy's Edge on its maps — plus you can get a sneak peek at the Star Wars Datapad that will help you interact with Disneyland's new land when it opens on May 31 (and Disney World's on August 29)!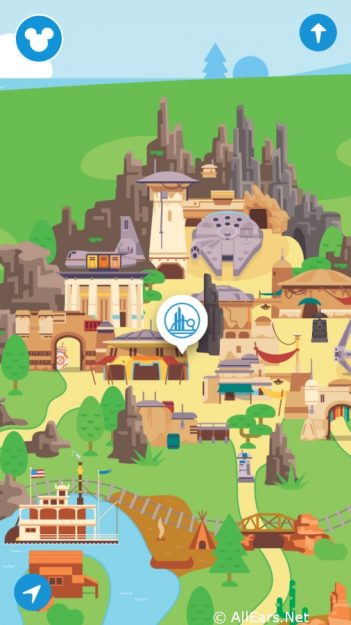 We took some screen shots of the new maps and of the video, just to give you an idea of what the Play Disney Parks App will offer!
The Disneyland maps place Galaxy's Edge just above Rivers of America and Critter Country.  You can even spy Pooh waving at the bottom of the screen. The Millennium Falcon: Smugglers Run attraction, which will open when the land does on May 31, is in the center of the new land.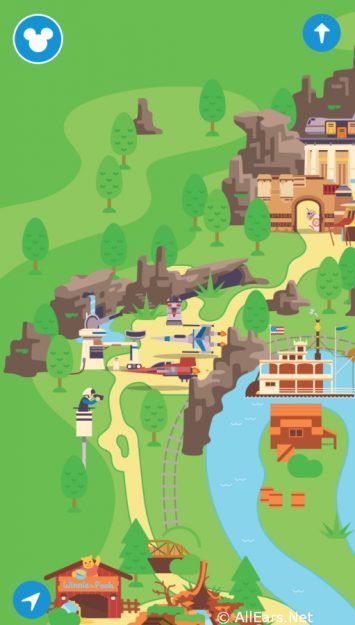 Star Wars: Rise of the Resistance, which will open at a later date, is off to the left of the screen. This meshes with concept art that we've seen, right down to the lookout in the tower.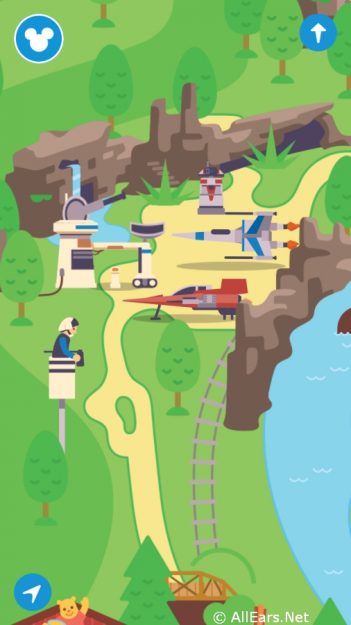 If you expand the screen a bit, you'll even spy a Bantha off to the left! Will there really be a full-sized Bantha in Galaxy's Edge?!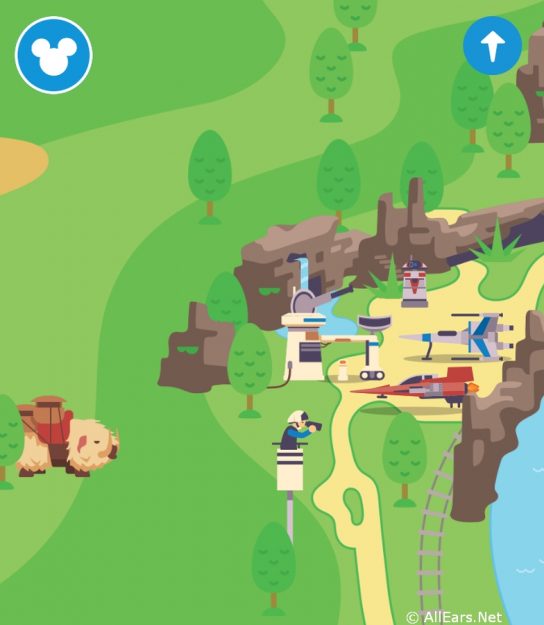 The Walt Disney World version of the app, shows Galaxy's Edge adjacent to Toy Story Land, with the Rise of the Resistance off to the right of the screen. Notice BB-8 peeking out from under the arch? That corresponds to the official description of the attraction, which says, "Eventually you'll make it to the Resistance Command. There you're greeted by BB-8, who presents a hologram of Rey (Daisy Ridley) letting you know that you'll be boarding a transport shortly with Poe Dameron for an urgent mission."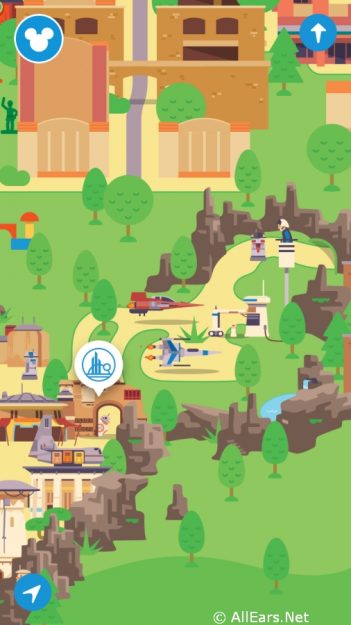 The Millennium Falcon at the Studios on this map is oriented differently than its Disneyland counterpart, but we can still see its placement in the center of the land, with the Black Spire Outpost marketplace surrounding it.
The video that explains how you'll use the app to interact with the land serves up some tantalizing teasers!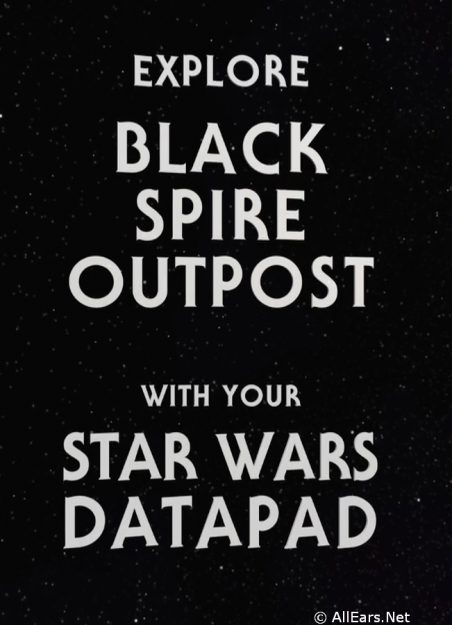 Using the app you'll be able to: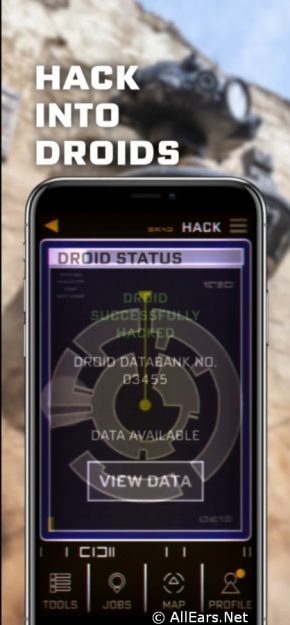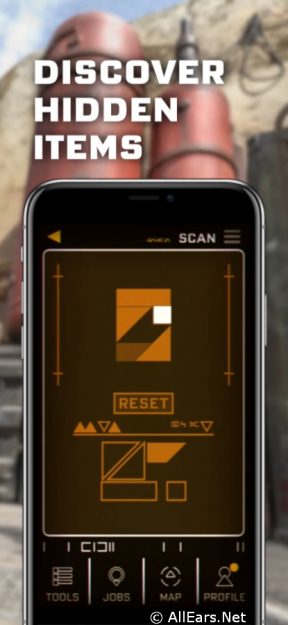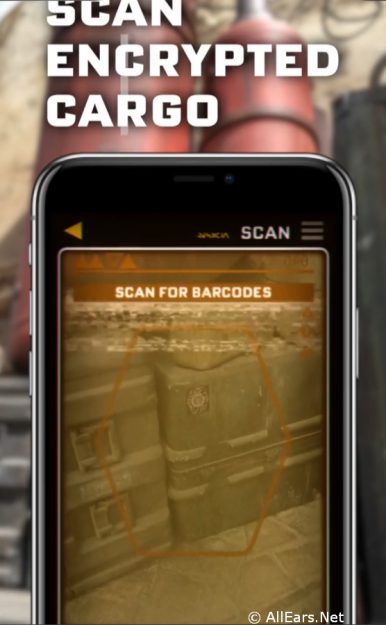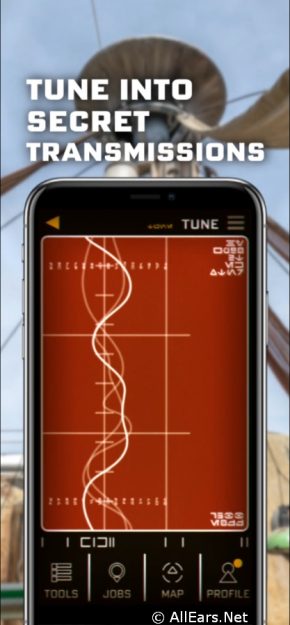 AND…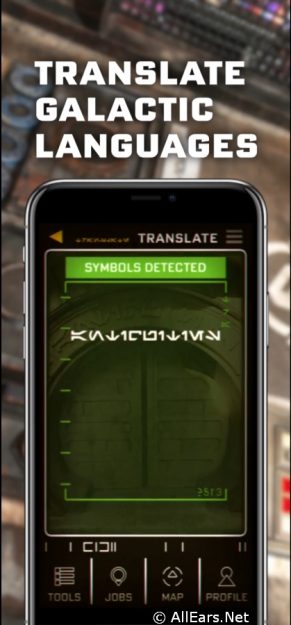 As you can see, the Star Wars Datapad will be available for both Disneyland and Walt Disney World's Galaxy's Edge openings: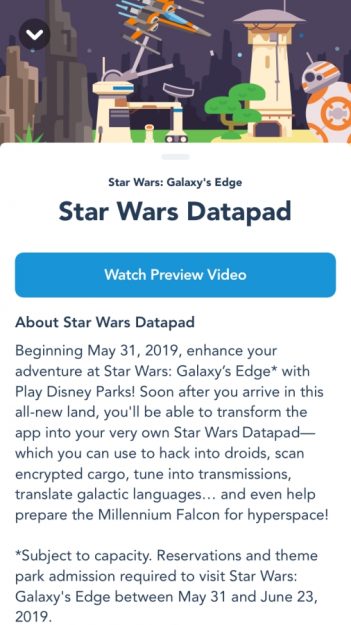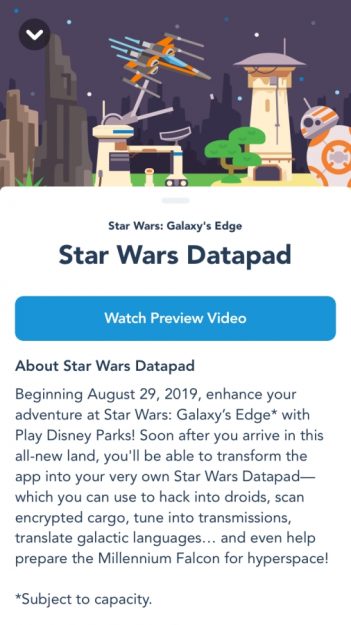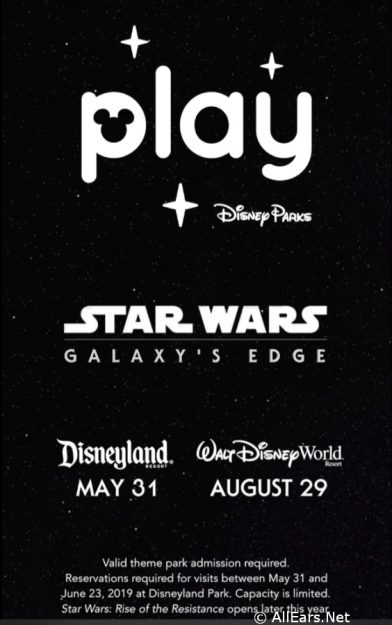 I can hardly wait to try this out! It really speaks to the geek in me, on several different levels.
What about you? Are you excited to try the Play Disney Parks app at Star Wars: Galaxy's Edge? What else do you want to see the Datapad do? Drop us a note in the comments below.
Be sure to follow @allearsnet on Instagram and Twitter!
Check out our YouTube Channel for reviews, news, information and more!
Click below to subscribe to the AllEars® newsletter so you don't miss any of the latest Star Wars; Galaxy's Edge news!