Today has been packed with Star Wars: Galaxy's Edge news including restaurant and food previews, a closer look at the new Rise of the Resistance  and Millennium Falcon: Smuggler's Run rides– and now we get to take a closer look at the souvenirs!
The selection in the shops and stores in Star Wars: Galaxy's Edge will be out of this galaxy! You will be able to choose from build-your-own droids and lightsabers to clothing, collectibles, plushes, and more! Take a tour of Star Wars: Galaxy's Edge's stores with us now!
Star Wars: Galaxy's Edge Droid Depot
In the Droid Depot you will be able to select parts off a conveyor belt to build your own R- or BB-series droids.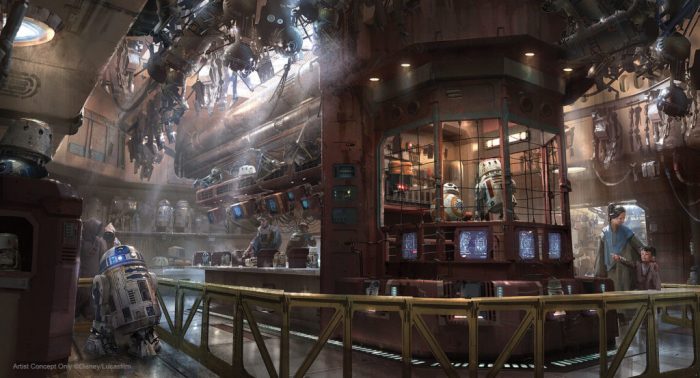 These aren't going to be your ordinary droids — they are capable of interacting with elements in Star Wars: Galaxy's Edge, and will even respond to your behaviors! Additional programming chips and accessories can be added to further customize droids' abilities.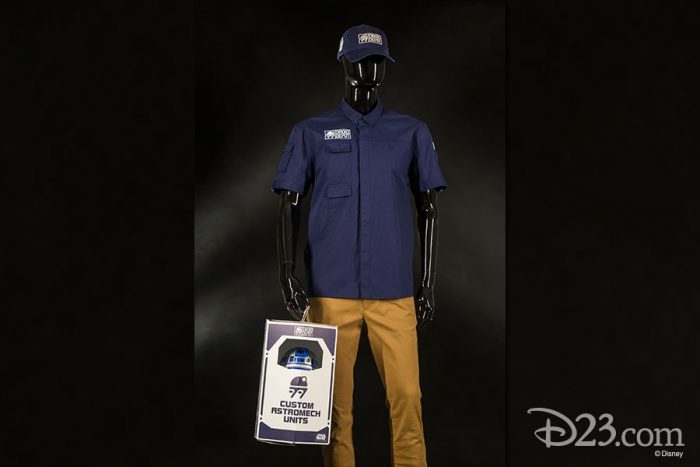 You can also get pre-built droids, including a chatty C-3PO and a Rex who will play the music on your smartphone through a Bluetooth connection. The shop also offers droid-inspired products and much more.
Star Wars: Galaxy's Edge Savi's Workshop
Savi's Workshop is where you will build your own lightsaber.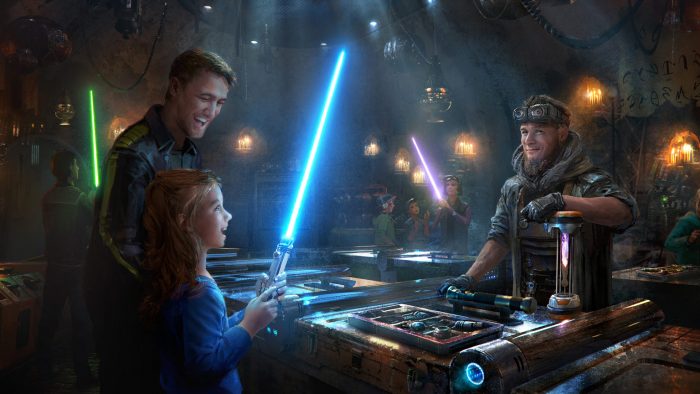 Star Wars fans know there is a kyber crystal at the heart of every lightsaber. During your guided tour you will have four options to choose from: Peace Justice (modeled after Jedi from the Republic era); Power Control (a nod to the Sith); Elemental Nature (harnessing air, earth, fire, and water); and Defense (shrouded in mystery).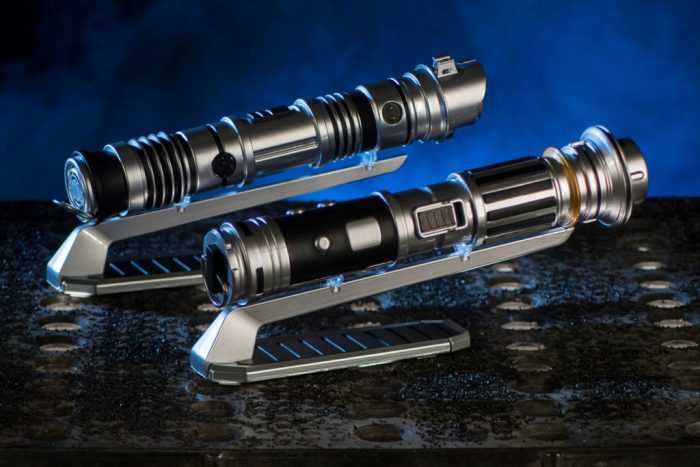 Star Wars: Galaxy's Edge Dok-Ondar's Den of Antiquities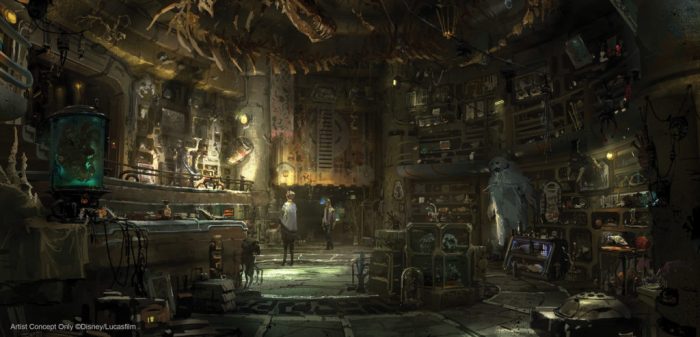 Dok-Ondar's Den of Antiquities will be the home of mysterious and rare items for sale representing different eras of the Star Wars galaxy, including ancient Jedi and Sith artifacts, holocrons, lightsabers, and more.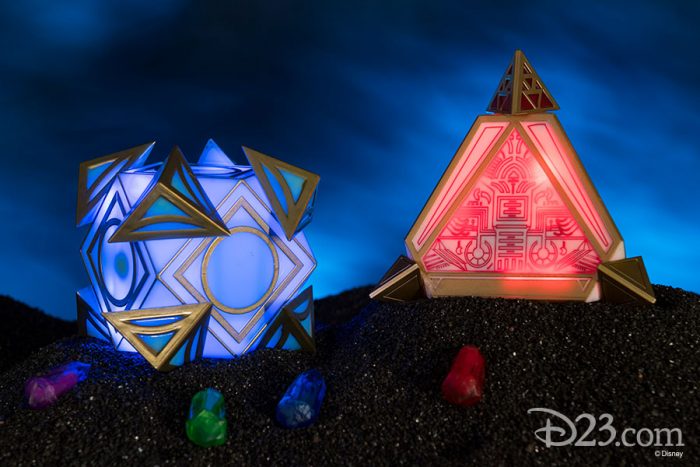 When you visit Dok-Ondar's don't be surprised if you find Dok at his desk, checking his inventory, taking calls, and barking orders at his assistants.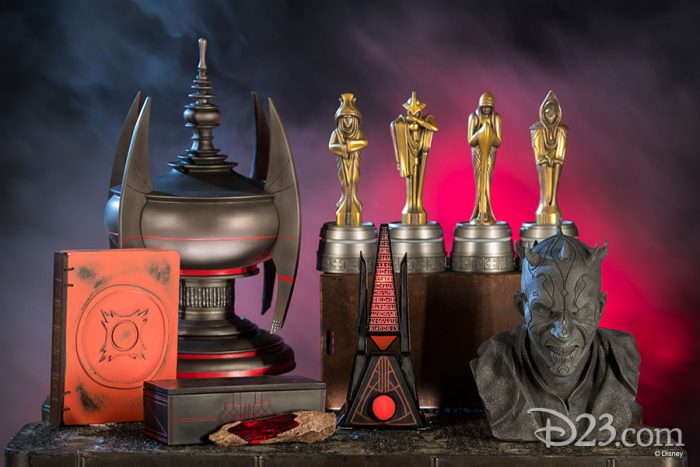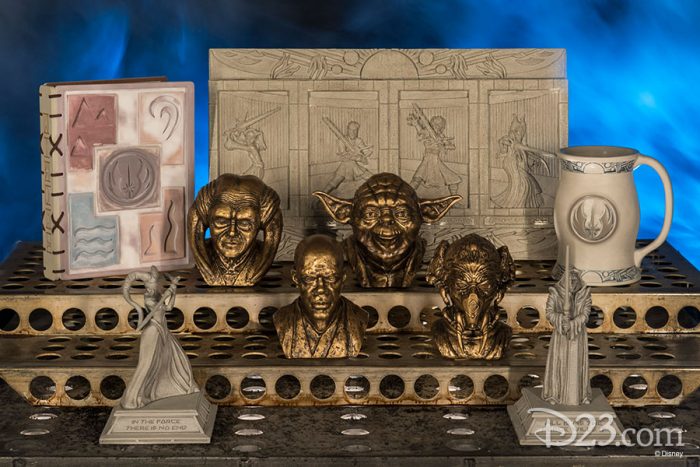 In addition to the shops of Black Spire Outpost, there will also be a number of stalls, lending a street market feel to the area.
Star Wars: Galaxy's Edge Creature Stall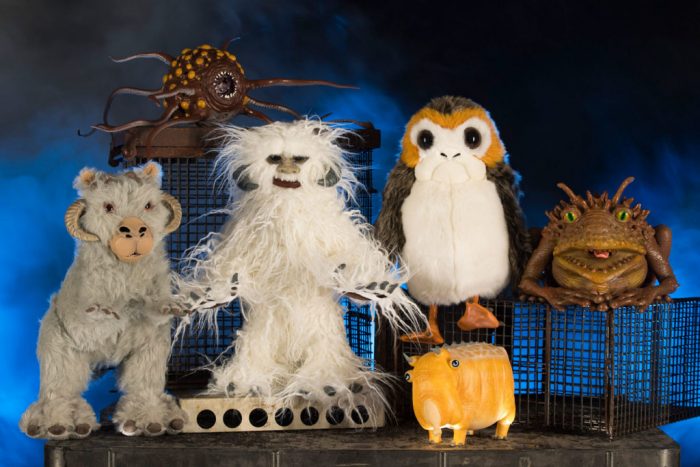 In the Creature Stall you'll find alien beings from across the galaxy, ranging from the friendly (porgs, tauntauns) to the not-so-friendly (rathtars, wampas).
Star Wars: Galaxy's Edge Toydarian Toymaker Stall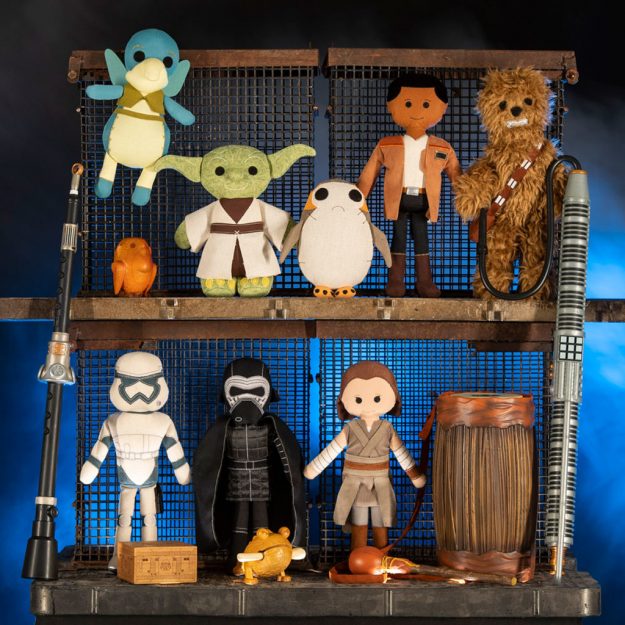 The Toydarian Toymaker stall,  has a selection of items made by its namesake alien. You'll find artisan-style plush characters, wood and tin toys, and instruments in this stall.
Star Wars: Galaxy's Edge Resistance Supply
Resistance Supply is a makeshift location that you'll find at the Resistance's hidden command post. Here, you'll find badges, hats, pins, and other accessories.
Star Wars: Galaxy's Edge First Order Cargo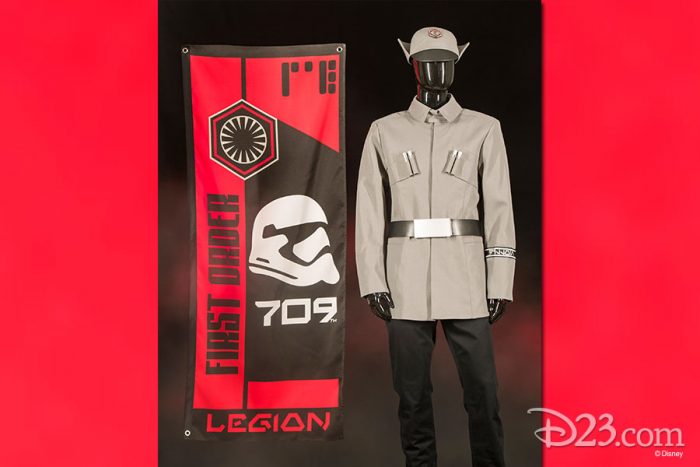 First Order Cargo is a temporary storage dock that gives you  a chance to pledge your loyalty to the First Order by purchasing caps, gear, model ships, pins, and more.
Star Wars: Galaxy's Edge Black Spire Outfitters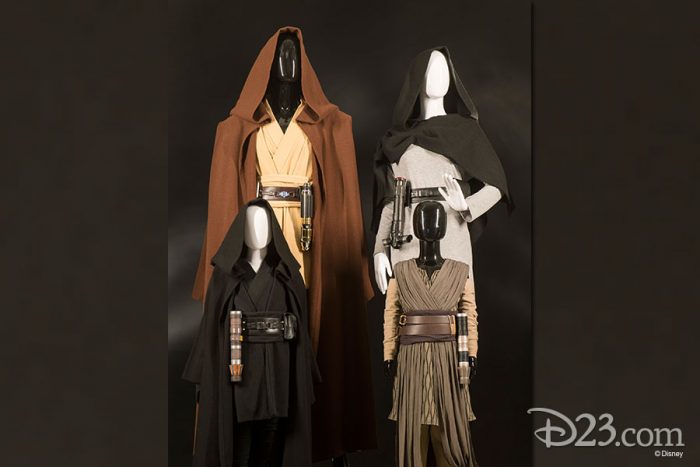 At Black Spire Outfitters you will be able to mix and match clothing to make your own out-of-this-world outfit!
What are you looking forward to the most when Star Wars: Galaxy's Edge opens this summer in Disneyland and this fall in Disney World's Hollywood Studios? Let us know in the comments below! Need help deciding? We can help!
Remember! When you're in Disney tag us @allearsnet in your photos!
Subscribe to the AllEars® newsletter so you don't miss any exciting Disney news!