Summer is just around the corner, and that means so is the opening of Star Wars: Galaxy's Edge at Disneyland. Yes, we have the date now — May 31, 2019! Of course, Disney's Hollywood Studios will soon follow with its Galaxy's Edge opening on August 29, 2019. And we are getting SO excited to set foot onto the planet of Batuu!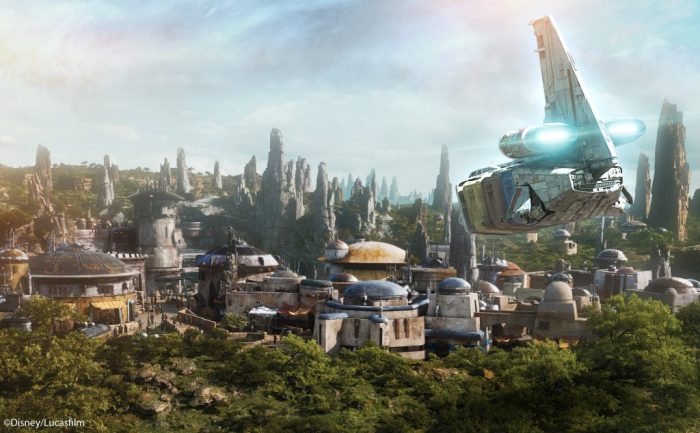 Galaxy's Edge is going to give us the ability to experience the world of Star Wars in a whole new way, and we will have the opportunity to see and meet characters we never have before.
Who do we know we'll meet? Who do we hope we'll meet? We thought we'd take a look at the possibilities.
Current Disney Parks Star Wars Meet-and-Greets
At both Disney World and Disneyland, many Star Wars characters are already available for meet-and-greets. Between the two parks, you can meet Rey, Kylo Ren, Darth Vader, BB-8, and the ever-so-lovable Chewbacca, who I believe gives the best Wookiee hugs in the galaxy.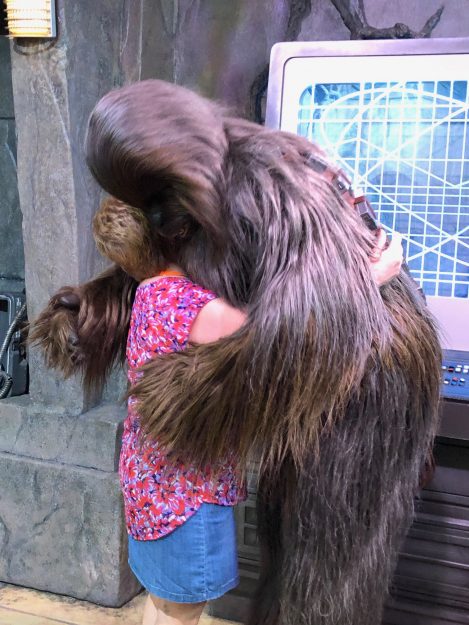 At Disneyland, a few of these characters can be met on a day-to-day basis. They are located at Star Wars Launch Bay Courtyard in Tomorrowland. Here, you can encounter the Dark Side when meeting Darth Vader and Kylo Ren. Or you can be a part of the Rebellion and meet Chewbacca and Rey. Typically the hours for meet-and-greets are from 11 a.m. to 8 p.m. at the Launch Bay, but check your Disneyland Mobile App for more details.
If you're visiting Disney World, you can meet BB-8, Kylo Ren, and Chewbacca at Star Wars Launch Bay at Disney's Hollywood Studios. The characters at Launch Bay typically meet from 9 a.m. to 8 p.m., but of course, check the park's Times Guide or your My Disney Experience App for more details.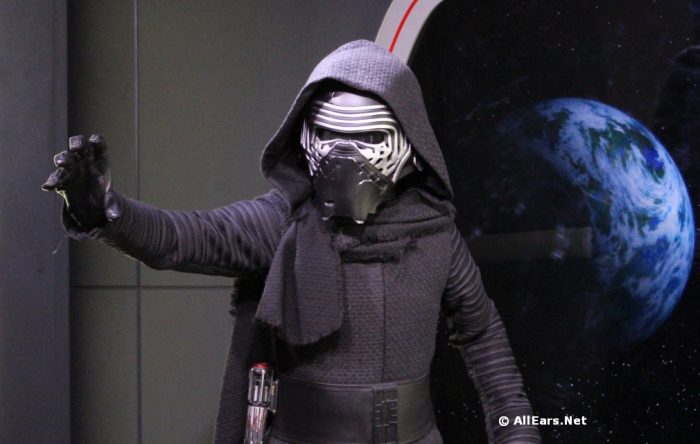 Frequently you'll even find a few Stormtroopers walking randomly around the Launch Bay area, so be on the lookout, Rebels! At both Disney World and Disneyland, the Stormtroopers also make their presence known during the March of the First Order. Captain Phasma leads her troops through the park to conduct her daily patrols. The Stormtroopers typically march at 10 and 11 a.m., noon, and 1, 3, 4, and 5 p.m. at Hollywood Studios. The times for Disneyland are not posted, so keep your eyes peeled!
Possible Future Character Encounters
Hopefully, many of these familiar faces will come to hang out with us over at the new Galaxy's Edge, but we're also looking forward to meeting some new personalities, too. Disney has already revealed that BB-8, Chewbacca, Nien Nunb, and members of the First Order will make an appearance at Star Wars: Galaxy's Edge. I am hoping that C-3PO also finds his way over to Star Wars: Galaxy's Edge, because I would love to chat and ask what happened to his arm.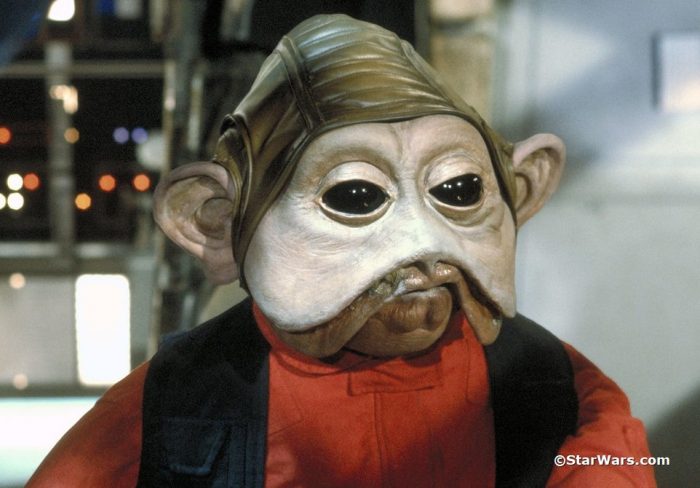 From details recently released, it sounds as if Nien Nunb — formerly a co-pilot of the Millennium Falcon in the battle of Endor — will not have his own meet-and-greet. His appearance will come in the form of an immersive experience within the outpost. But we cannot wait to see him!
The land's other attraction, Star Wars: Rise of the Resistance, promises to have appearances by the actors who originated the roles of Kylo Ren, Rey, Finn, and Poe Dameron. We don't know yet in what capacity we will see them, but we are super excited at the prospect of seeing Adam Driver, Daisy Ridley, Jon Boyega and Oscar Isaac in action!

Oga's Cantina is one of the known dining locations in Galaxy's Edge. Oga Garra, the alien proprietor, is known for "keeping unruly patrons in check," as the Cantina has a history of being a haven for both smugglers and patrons.
The Cantina is supposed to be famous for its drink concoctions, but we're even more interested in the "colorful cast of characters" that are rumored to populate the place. According to Imagineer Scott Trowbridge, "You never know when a Stormtrooper or a familiar face will show up." What does that mean? Characters will just drop in unannounced?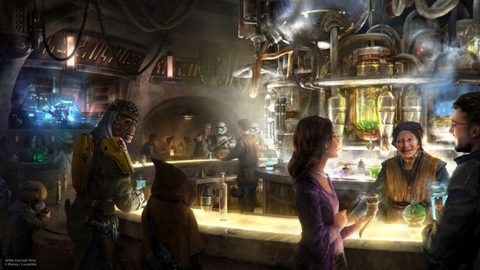 Disney has also revealed that we will be able to unwind and release our inner bounty hunter while sipping on a glass of Blue Milk while R-3X — better known as Rex, the wacky droid pilot from the original Star Tours — DJs for us. We can't wait to see him in action in person.
Known for its petrified remains from the ancient trees that once stood here, Black Spire Outpost will be filled with shops, stall and inhabitants who live there. One shop will be run by the Ithorian Dok-Ondar, who will be able to interact with cast members. From what we've read, it sounds like Dok-Ondar may be an animatronic, sitting at his desk and checking inventory, as he takes incoming calls and barks the occasional order at his assistants.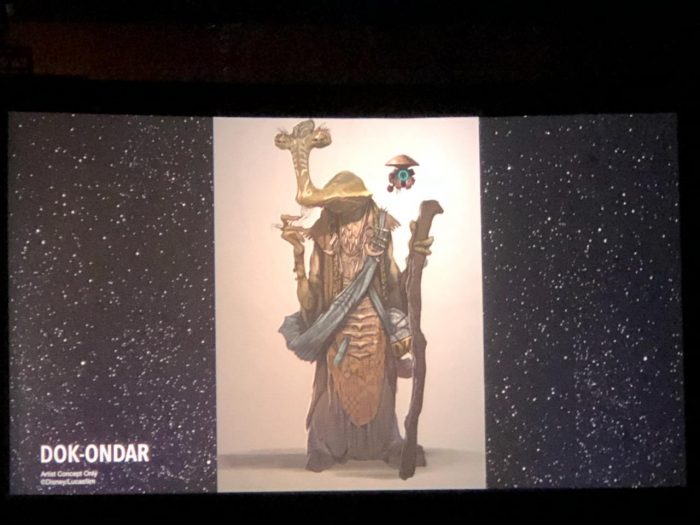 Another confirmed audio-animatronic is Hondo Ohnaka, a Weequay smuggler who will be your guide when you ride the new Millennium Falcon: Smugglers Run.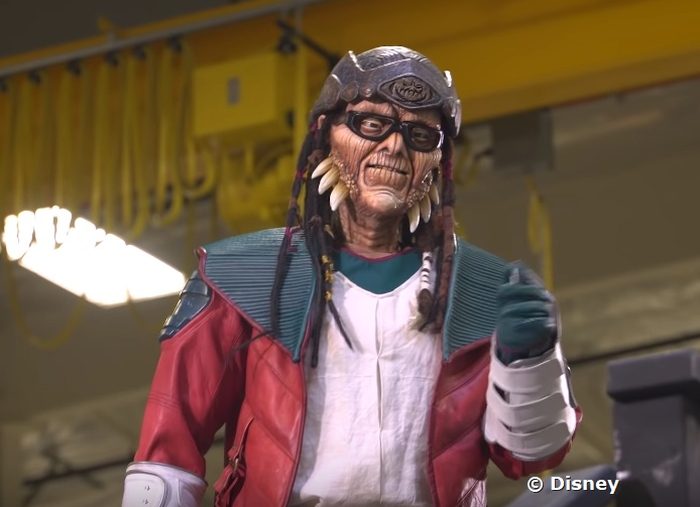 This interactivity will be taken a step further with the Play Disney Parks app. With your MagicBand and your app, you may have the ability to have direct and personal interaction with the many other characters that will be populating Black Spire Outpost.
You REALLY never know who you might meet at Galaxy's Edge!
Are there any characters you are hoping to meet at Star Wars: Galaxy's Edge? If there are, let us know in the comments below!
And don't miss the rest of our coverage on Star Wars: Galaxy's Edge:
Remember! When you're in Disney tag us @allearsnet in your photos!
Subscribe to the AllEars® newsletter so you don't miss any exciting Disney news!