Star Wars: Rise of the Resistance is the biggest ride in Disney history, but it's a little complicated to get on board. Every day, hundreds, if not thousands, of potential Resistance fighters arrive at Hollywood Studios and Disneyland, only to come face to face with that dreaded sandwich board…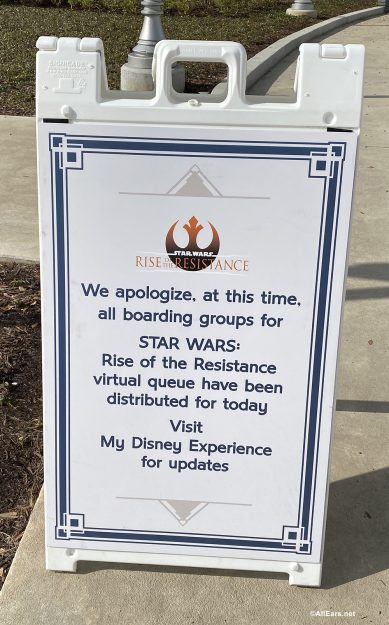 If you have just one day for your Disney vacation, how can you ensure a spot on that Star Destroyer? Our guide will show you how.
What is a Boarding Group?
While Rise of the Resistance technically has a queue like any other ride, you can't simply walk up and join it — you'll need to join what's called a Boarding Group. If you visited Star Wars: Galaxy's Edge when it first opened, you're probably familiar with the concept, but here's a quick overview for those who aren't.
Think of a boarding group like your spot in a virtual queue. Rather than wait in a physical line all day, your group will secure a spot in a virtual line. When your group number is called, you'll be allowed to enter the traditional queue for the attraction.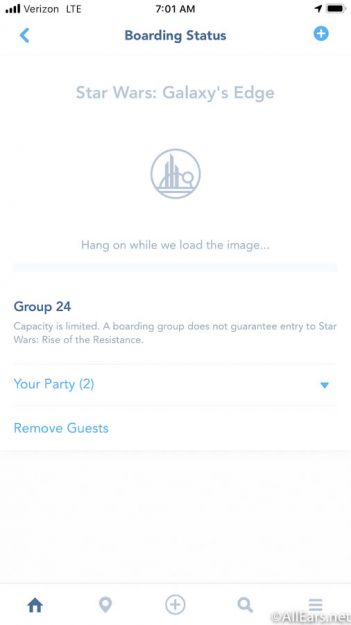 There are some notable advantages to this system over a traditional line. First, it keeps the actual waiting in line to a minimum. You won't spend more than an hour waiting to board the attraction once your group is called, with typical wait times being less than thirty minutes. This also has the added safety benefit of preventing a rope-drop stampede to the ride in the morning, and helps spread traffic out around the park.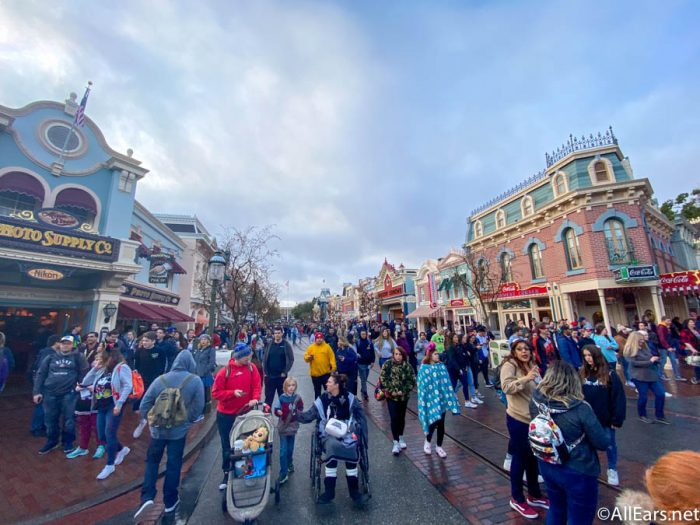 The downside, however, is that, so far at Rise of Resistance in both Disney World and Disneyland, every Boarding Group has been distributed shortly after park opening. After the initial boarding groups run out, backup boarding groups are distributed. That being said, backup groups do not give you a guarantee for riding the attraction. If you're used to the traditional system of waiting in line, or even waiting until park close to slip into the queue, you're out of luck. No group, no ride. Period.
However, you can make the most of this system. In fact, if you plan properly, you can secure your boarding pass, explore the rest of the resort (even different parks), and even go to your room to sleep! Here's how.
Pre-Flight Checks: Before you Go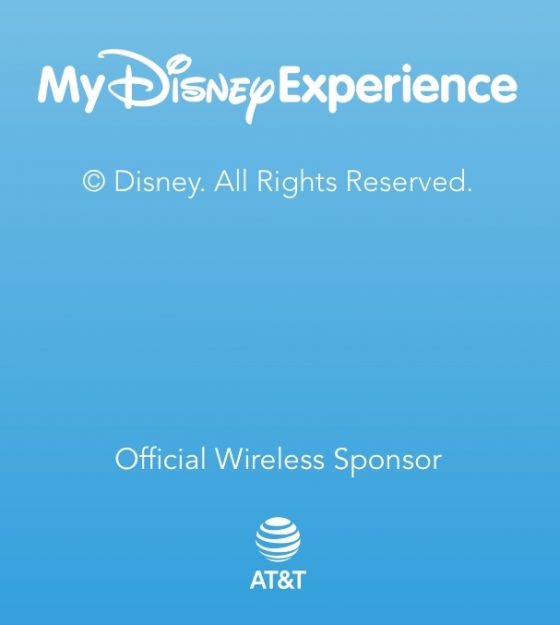 Before you even go to the park, make sure you have the My Disney Experience App (for Walt Disney World), or the Disneyland App installed on your mobile device. The apps are resort specific, so make sure you have the right one! It also helps to make sure that the device you're using has a good battery and a strong data connection. While you can use the complementary WiFi after you secure a Boarding Group, you might want to consider using date for the opening rush, because there will be a lot of people competing for WiFi.
Next, check the opening times for your park. Rise of the Resistance has caused some big changes to operating times lately and they're constantly updating, so be sure to confirm the opening time before you go. Your goal is to arrive anywhere between thirty minutes to an hour before the posted opening time. For guests at Disneyland, you may want to err on the side of caution and arrive an hour and a half early, as that park is typically far more active than Hollywood Studios.
Make sure you have appropriate transportation; if you're at Disney World, check the transportation schedule to see if the buses or Skyliner are running at the time you need them to. You can also consider taking your own car, or booking a rideshare. Just make sure you leave plenty of time to get to the park, no matter what mode of transportation you choose.
Upon Arrival: Getting Your Pass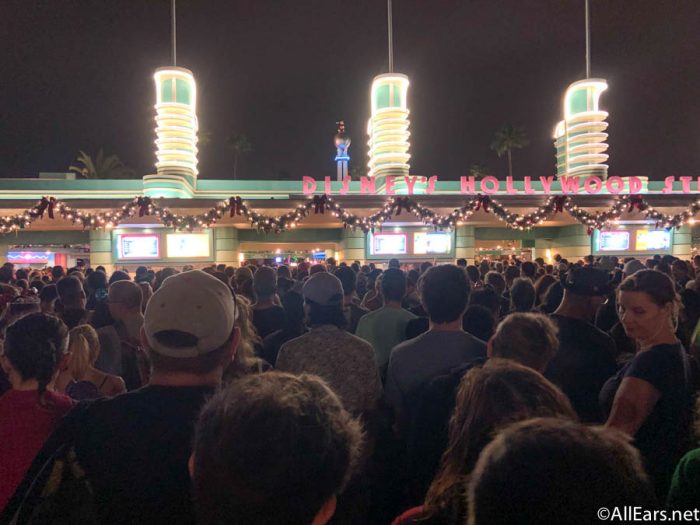 Your goal is to enter the park before the official opening. So far, Disney has typically been allowing guests past the gates into a limited section of the park before opening. While this is not a confirmed method, and we don't know how long this will be implemented, it seems to be their preferred procedure in the mornings so far. And, if you're past the turnstile prior to park opening, you're in a good spot!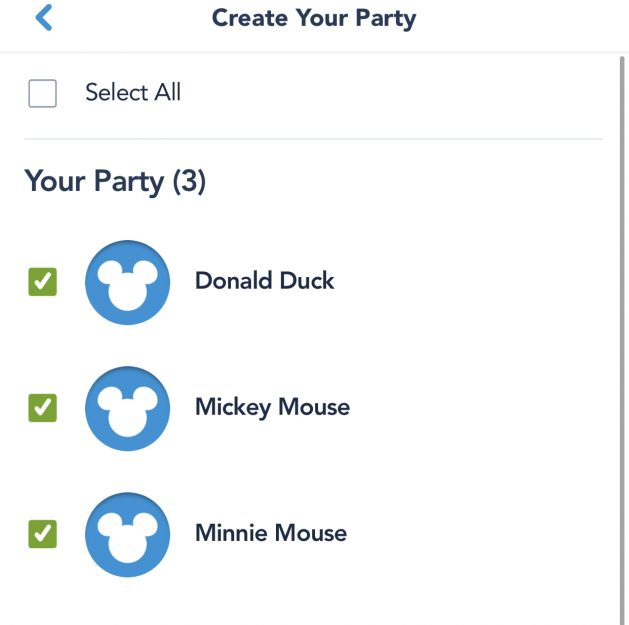 You're going to want to make sure your entire group is present and scanned in by the posted opening time. No one can stay home to sleep in; you all need to be physically present with your tickets or MagicBands scanned. Along that same line, it's a good idea to make sure your entire group is linked on the app — if you have been able to book FastPass+ together, you should be linked, but having your group in your Family and Friends will become important when booking your Boarding Group!
Once you're all inside, have one member of your party set their phone to data (not WiFi), and prepare to open the app. Constantly refreshing the boarding pass page will slow you down, and using WiFi will force you to share bandwidth with thousands of other guests.  It's also important that only one member of your party try to secure a boarding group. Multiple members using the app at once will slow down the process.
When the opening time rolls around, immediately open the app, select the Rise of the Resistance page from the banner, and select join boarding group. Pick the members of the party who will be riding, click submit, and then you're done!
If you've gotten a lower number boarding group, you're golden. Anything below 100 is basically guaranteed a slot on the ride. However, you may see the following warning;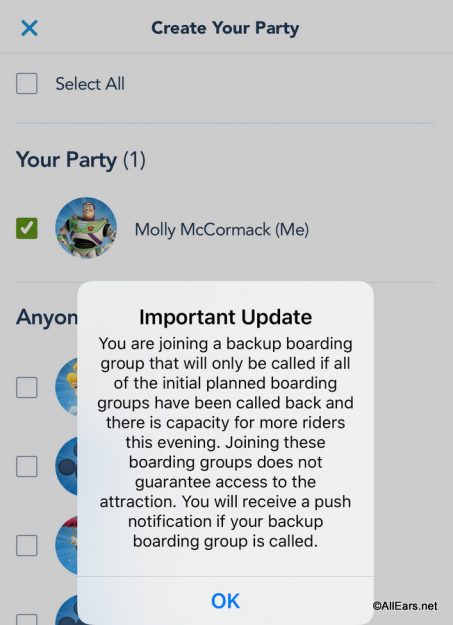 If this happens, you aren't guaranteed a ride. You should still go through with the registration, but temper your expectations. One additional note; prerecorded announcements at the park will tell you that you can sign up for a boarding group at Guest Experience Kiosks throughout the park. Never do this. You have a much better chance of getting a group using the app.
So you've got a boarding group – Now what?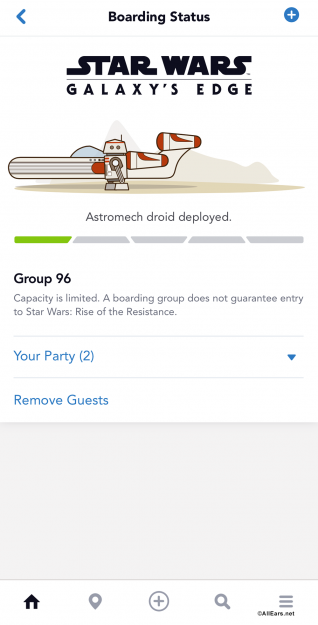 Once you've gotten your boarding group, you're free to do whatever you like. The hard part is over. You can ride other attractions, use FastPasses, and just treat the rest of the day like a normal Disney vacation. In fact, you don't even need to stay in the park. If you'd like to hop on the Skyliner to Epcot, travel across the way to California Adventure, or even go to your room and sleep, you can. Disney doesn't care that you're in the park when you're called, just that you're in the park when you book your pass.
Your phone will send you a push notification when your boarding group is called. You can also check your boarding progress on the app, or on screens posted throughout the park.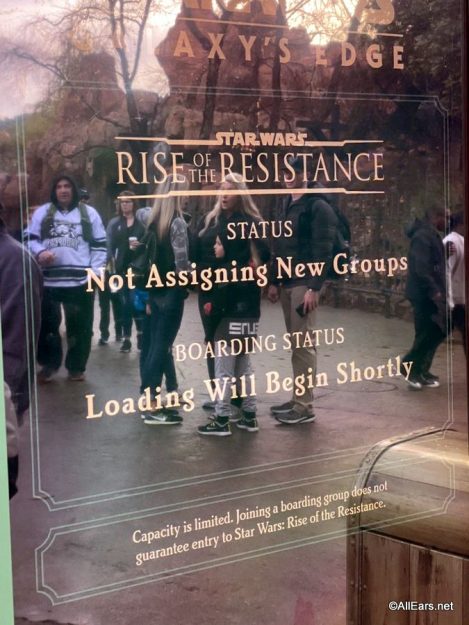 Once you're called, you will have two hours to approach the ride and scan in. If you don't arrive during that window of time, your place in line is forfeited. If you're on resort property, you will typically have plenty of time to get to Galaxy's Edge and board before the window is up, but be mindful of what you commit to as your number grows closer.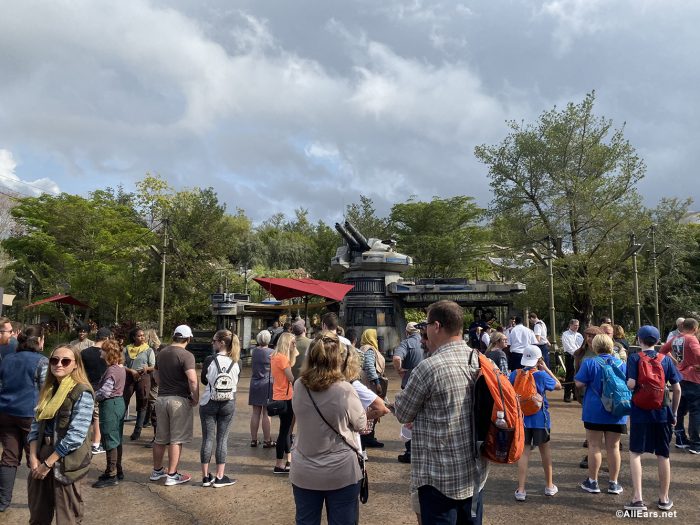 If the ride breaks down after you've been scanned in at the ride entrance, and service is unable to be restored within a reasonable amount of time, you'll be given a complementary FastPass+ for the attraction, as well as a ticket to the park for the following day if applicable.
Keep all of this in mind, and you and your party will be facing off against the First Order without a hitch!
If you found this article helpful, don't forget to subscribe to our newsletter!
Have you had a chance to ride Rise of the Resistance on either coast? Let us know about your Boarding Group experience in the comments below!
Join the AllEars.net Newsletter to stay on top of ALL the breaking Disney News! You'll also get access to AllEars tips, reviews, trivia, and MORE! Click here to Subscribe!