Disney World truly is the Most Magical Place on Earth. And what could be make your stay even MORE magical than staying on-site so you can be in the Disney bubble your whole vacation?
Some of the more "budget friendly" options for staying on Disney property are their Value Resorts, which include all three All Star Resorts, Art of Animation Resort, and Pop Century Resort.  We're looking at all five resorts today, and breaking down some of our favorite parts of each, along with aspects that make each one their own unique stay!
We're breaking down our favorite unique aspects of each of the five Value Resorts at Disney World!
All Star Movies Resort
Lights, camera, action! Here at All Star Movie Resort, it's ALL about the movies, with awesome film theming that includes plenty of photo ops for you and the kids!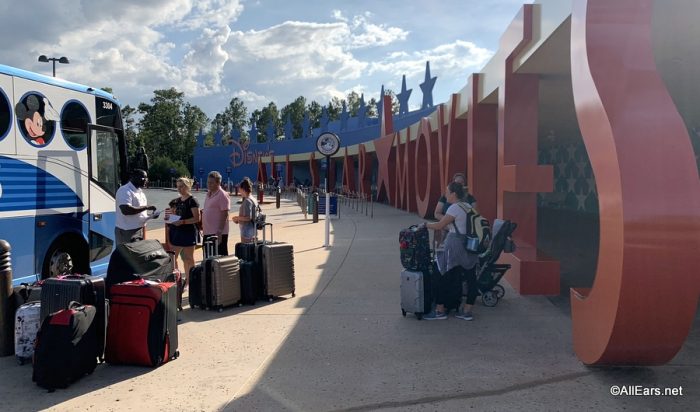 Along with a fun theming, the All Star Movies has another big advantage going for it, which is that it was just refurbished in 2018! The refurbishment saw the addition of a queen size bed, as well as one Murphy bed, instead of the two double beds that had been there before. The renovated rooms also now have lamentedflooring in lieu of carpet.
The refurbished rooms are a great upgrade and look similar to the refurbishment recently done at Pop Century Resort (more on that in a bit). With nicer rooms that are still at a Value Resort price, All Star Movies is definitely one to look at among the Value Resorts!
All Star Music Resort
It's time to celebrate all things musical over at the All Star Music Resort! The resort is currently undergoing refurbishment, and we are so excited to see what the new rooms will look like!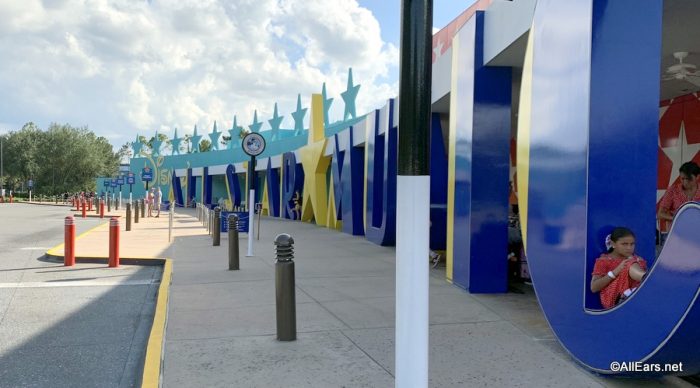 In the meantime, the resort is still open for business and has some definite pros going for it. One of them is that it's only one of two resorts on this list that offer Family Suites, which can accommodate up to six people (plus a kid under three in a crib)! The bigger room (and two full bathrooms!) is a huge advantage for families of five or more looking to accommodate everyone in one bigger room.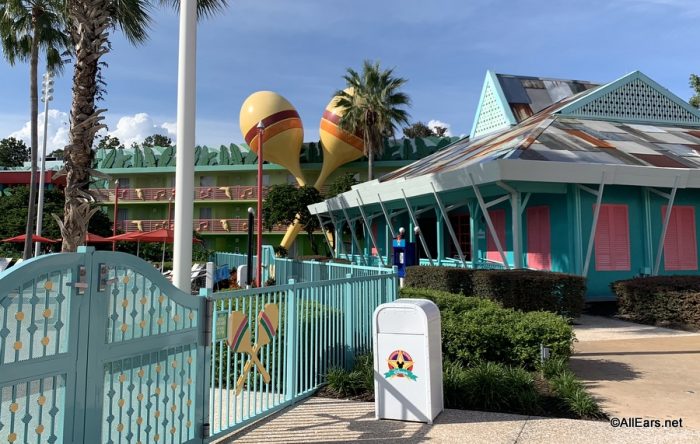 Just like the other All Star Resorts, the theming here is also very fun, obviously focusing on music more than anything, so if you're feeling the beat in your soul — from calypso to Broadway — this is your place.
All Star Sports Resort
If you've got a kiddo that's a fan of sports, well then, this is the resort for you! The All Star Sports Resort is probably the least "Disney" themed hotel on the list, instead opting for a heavy emphasis on the sports theming.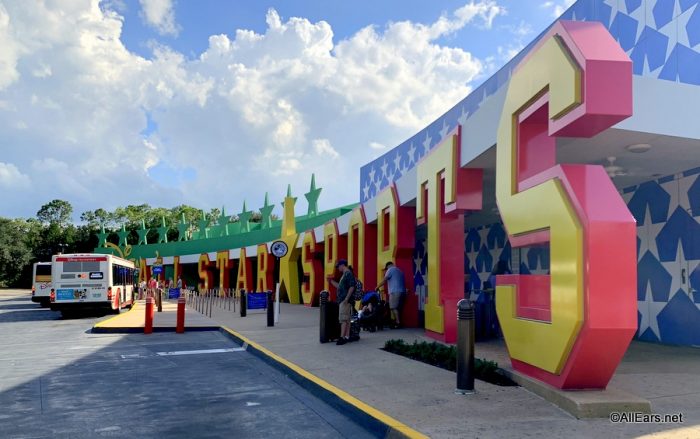 This is a great one for both the value and for the theme. Walking around the resort you'll find such novelties as a surfing-themed pool as well as a giant football field!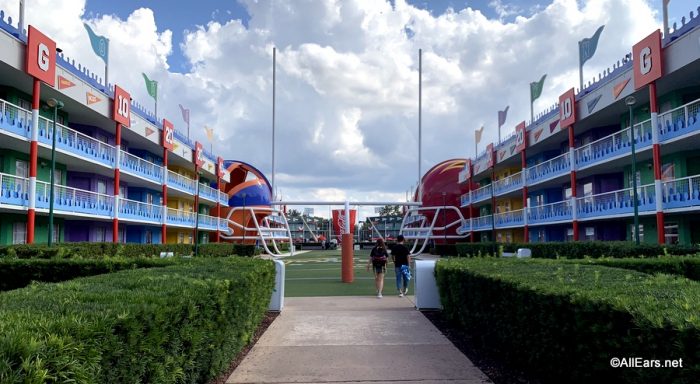 One important note with All Star Sports is that it has not yet received a refurbishment like the other All Star Resorts, although it will be once the refurbishment at All Star Music is finished. That being said, because of this, All Star Sports often has some of the best deals of any of the hotels on this list, a big benefit that might outweigh the more dated rooms for you.
Pop Century Resort
Disney's Pop Century Resort opened in 2003 as the fourth Value Resort on property. There's a lot of things we love about Pop Century, from the budget-friendly prices to the ease of navigating around Disney World thanks to the resort being on the Disney Skyliner.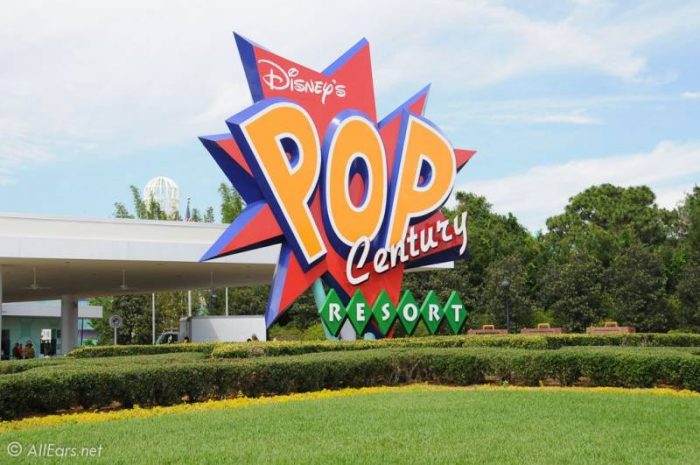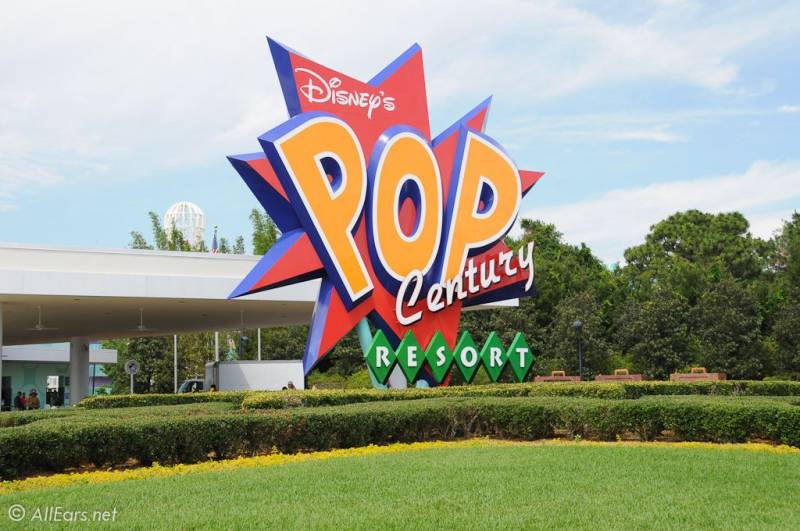 Pop Century offers many of the same amenities that you'll find at all five of the Value Resorts, but it does have a few differences that are worth noting. One major piece is that Pop Century's rooms underwent a major refurbishment in 2017, which added in queen beds along with hardwood floors and Murphy beds. The new rooms look great, and the fact that the resort still kept its more budget-friendly pricing is wonderful.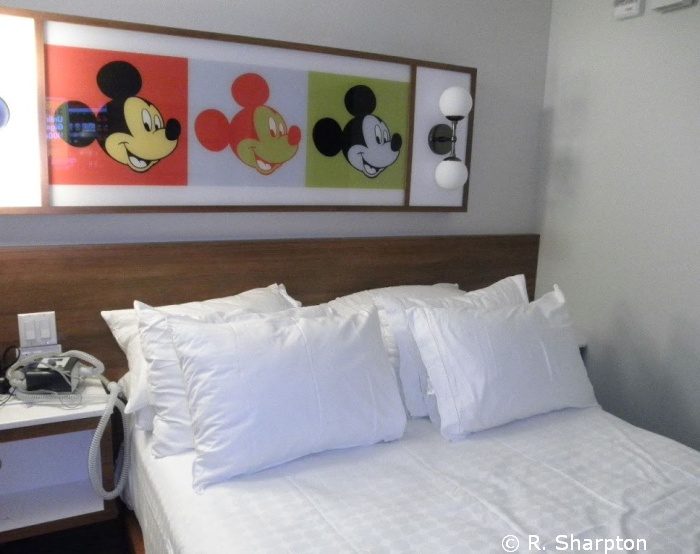 The other major difference worth mentioning for Pop Century is that it is on Disney Skyliner, so getting to Epcot and Hollywood Studios will be a lot quicker than it would be at the other Value Resorts where bus service is the only mode of free transportation offered. If you're looking for a newly-updated resort with great transportation offerings and a fun theme, then Pop Century is absolutely worth your consideration!
Art of Animation Resort
Opened in 2012, Art of Animation is the newest of the Value Resorts. There are a ton of perks of staying at the Art of Animation, from incredible theming to some great options for free transportation.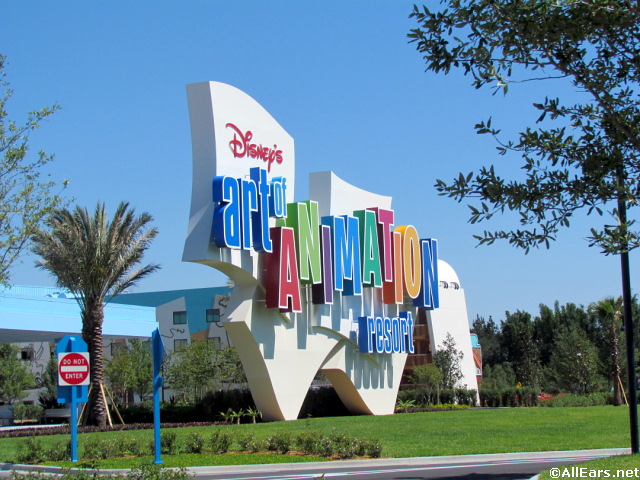 There are four unique sections to the resort, each themed after a beloved Disney film. The four sections are based on Finding Nemo, The Little Mermaid, Cars, and The Lion King. If you've got a kiddo that adores any of these films, then they'll flip for the theming here, which includes features such as The Big Blue Pool in the Finding Nemo section of the resort. The pool is massive and themed perfectly.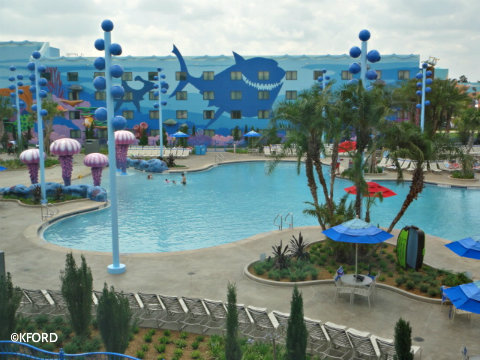 There are two other huge perks of staying at the Art of Animation to think about when it comes to choosing your resort, and those are the room size as well as transportation options. Art of Animation is one of the two value resorts that offers a Family Suite, which fits up to six people per room. In fact, most of the rooms at Art of Animation are suites, with only The Little Mermaid section offering standard Value rooms.
This is a huge advantage for any family of four or above looking for a room that will accommodate everyone! Additionally, along with Pop Century, Art of Animation is located on the Disney Skyliner, which is a huge plus for getting to Hollywood Studios and Epcot in a shorter amount of time. Overall, while Art of Animation is typically the most pricey of the five Value Resorts, it does offer some real advantages for those who are looking for great theming and more space!
Which of the value resorts is your favorite? Let us know your top pick in the comments below!
Join the AllEars.net Newsletter to stay on top of ALL the breaking Disney News! You'll also get access to AllEars tips, reviews, trivia, and MORE! Click here to Subscribe!