With an annual average of 52 million visitors every year, it's no surprise that Walt Disney World has a lot of trash. Just thinking about all the napkins, cups, bottles, and wrappers accumulated every year is enough to make your head spin!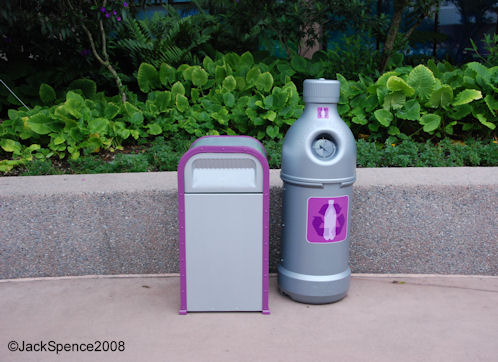 Here are a few staggering numbers and facts about Disney trash that will BLOW. YOUR. MIND.
1. AVACS
A lot of folks know that at the Magic Kingdom, a lot of the behind-the-scenes work takes place BELOW the park itself. The Magic Kingdom is actually built on top of a series of utility corridors or "utilidors" that house everything from cast member cafeterias to stock merchandise to many of the operations that keep the park running smoothly.
The AVACS system — Automated Vacuum Assisted Collection System — was imported from Sweden, and the first of its kind in the US. It's basically a series of large tubes that hang from the ceiling of the utilidor, and move trash from 13 drop-off points around the park, to one central location.
Three large exhausters power the AVACS system, however only two run at a time. They run at 200 horsepower each. Every 20 minutes they vacuum the trash through the tubes, and it flies under your feet at 35 mph. That is some quick-moving garbage!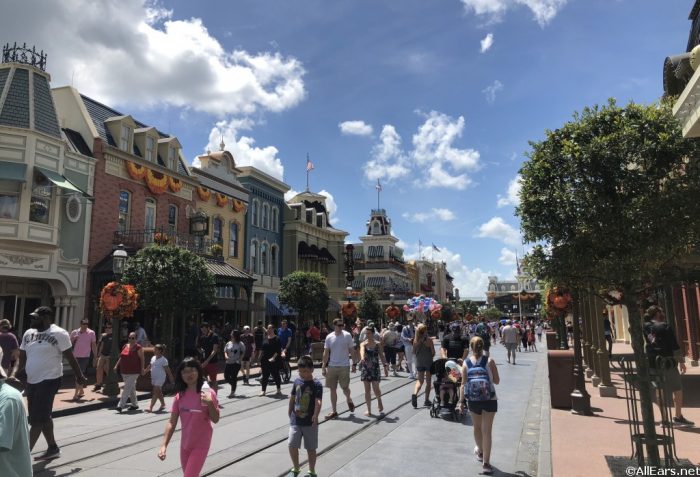 2. A Lot of Garbage
Speaking of the AVACS system, it's been reported that an average of more than 80,000 pounds of garbage run through the system every single day. And that's just at the Magic Kingdom park! According to a report from the Reedy Creek Improvement District, which oversees Disney World operations, more than 110,000 TONS of solid waste were discarded in 2017.
3. A Fleet of Vehicles 
Who is taking care of all this trash? That falls on the Reedy Creek Improvement District's 35 solid waste transfer vehicles. In 2017, these vehicles made an average of 191 pick-ups per day. Keep in mind these are full-size garbage trucks that would be full each pick-up. That's a pick-up every 7.5 minutes on average!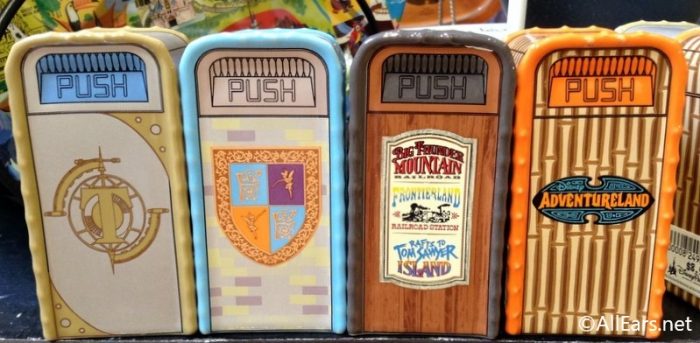 4. Custom Trash Cans
Walt Disney World trash cans have become such a crucial part of the Disney experience, that they even sell merchandise designed around them. But how did this come to be?
Walt himself wanted to make sure the park was clean and tidy — far different from an ordinary carnival or amusement park. (This is also why gum is not available for purchase anywhere on Disney property. Even the gas stations.) Typical trash cans at the time were simple round, open receptacles that led to foul odor and trash spilling out. YUCK!
Walt came up with a solution — one almost everyone uses today — the covered bin with a swinging lid. This would contain the trash out of sight, and control the smell. Disneyland was the first place to use such trashcans, but Walt never patented the idea because other manufacturers told him they were useless.
Additionally, the colored trashcans are themed appropriately to the area of the park they are in. They are part of the decor and actually FUN to look at. This makes you more likely to walk up to a trash can and use it.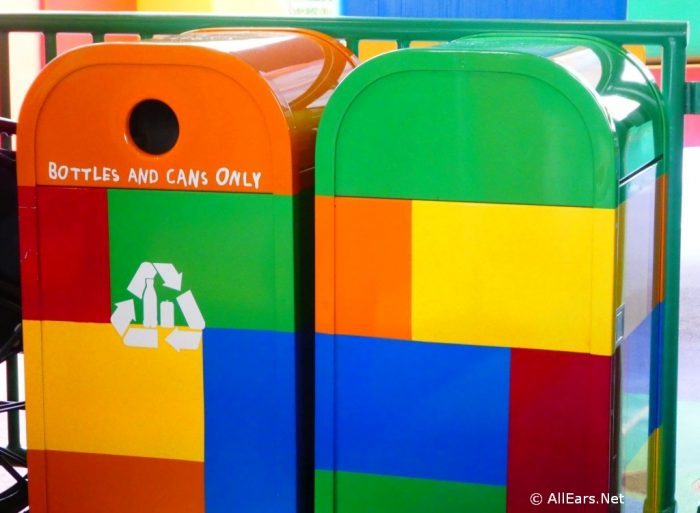 5. Perfectly Measured
Besides the perfect designs for trash cans, Walt knew they had to be perfectly placed in order for people to use them. He decided to station a trash can every 30 feet.
There are a few different versions of the story of how Walt came up with this exact measurement. The first is that it's how long it took him to finish his hot dog as he walked from the stand. When he was done, he needed a trash can to dispose of the wrapper. The second is that Walt and his team removed all of the trash cans on Main Street and then handed out candy and snacks to people as they entered the park. They then watched and counted how long people would carry the wrappers and paper before giving up and dropping them, and it was around 30 feet.
Either way, the next time you're in a park, look around. I promise you'll be less than 30 feet away from a trash can.
Who knew garbage could be so interesting? Did you learn something new? Let us know in the comments!
And take a look at some of our other posts sharing secrets of Walt Disney World:
Remember! When you're in Disney tag @allearsnet in your photos!
Be sure to check out our YouTube Channel for reviews, news, information and more! 
Subscribe to the AllEars® newsletter so you don't miss any of the latest Disney news!