I made a trip to Disneyland on Friday, February 22 and have some photos and thoughts that I wanted to share.
I finally got a good look at Mickey's Celebration costume, specially made for his 90th anniversary festivities.  It's, um, colorful.  Sorry Mick, not a fan.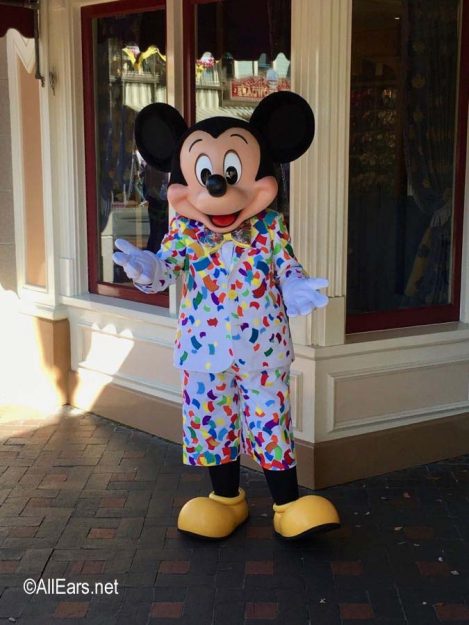 There was a display of some new featured merchandise, including Celebration-themed Tsum Tsums.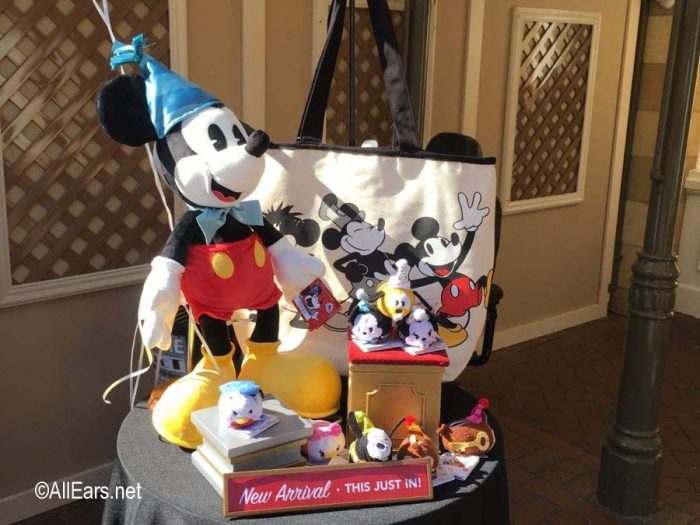 The ones with the party horns and blowouts were clever.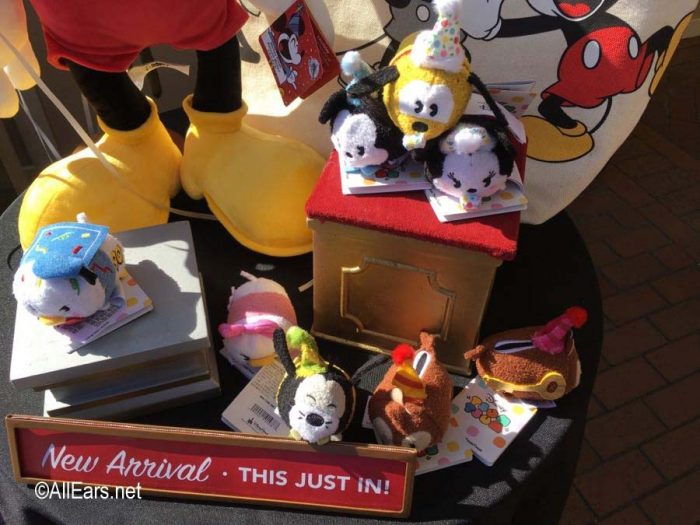 While Sleeping Beauty Castle is undergoing refurbishment, I appreciate the efforts that have been made to make the scrims that cover it of visual interest.  There must be some significant effort and expense that goes into making and decorating the custom scrims that Disney uses when they have to cover a large space.
I thought the large mural on the back was especially impressive – there's a good bit of detail, but you can't actually see everything that's on it from a single location.  This photo has a good view of Prince Philip, his horse, and the dragon – but there's only a view of two of the fairies.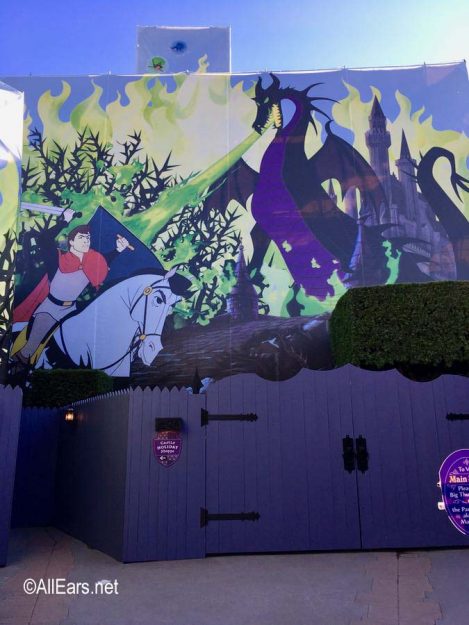 From further away all of the fairies are visible, but not much of Philip.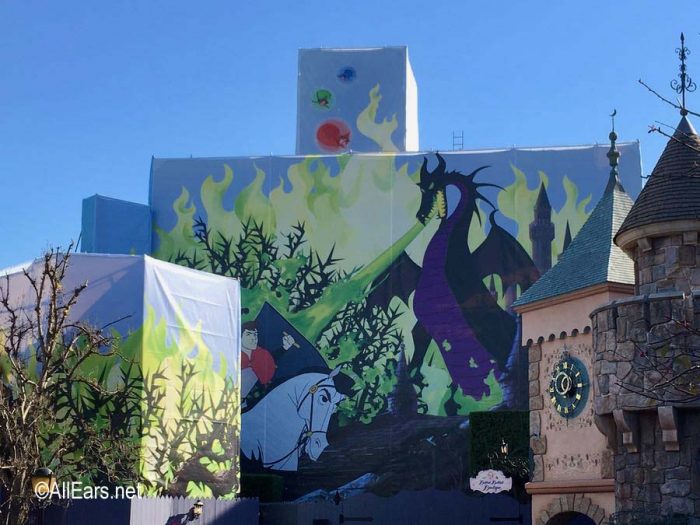 There's a new Instagram wall in Toontown next to Minnie's House.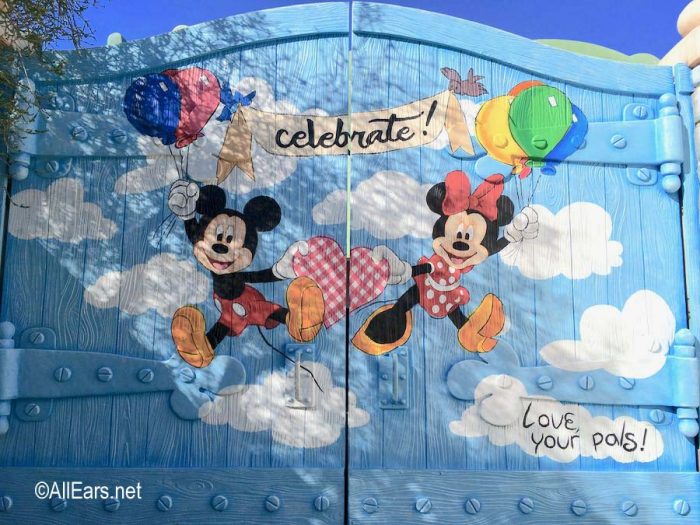 Although not listed on the schedule, Pirates of the Caribbean was closed for refurbishment. But at least there was a photo opportunity?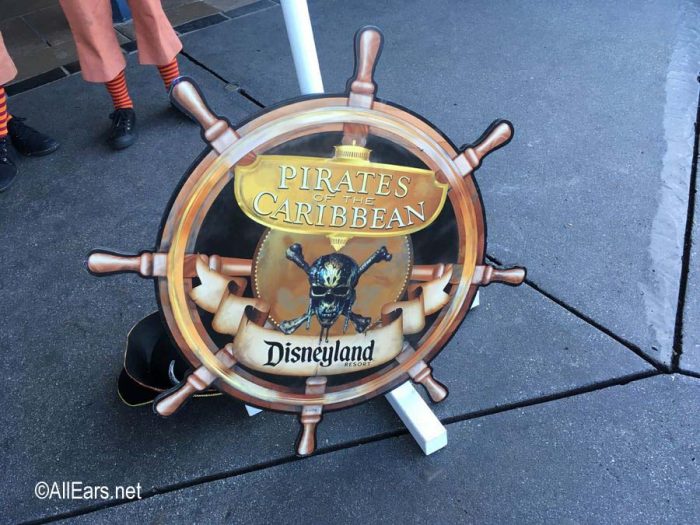 In addition to the "Celebration" merchandise, Disneyland is prepared with plush for the upcoming seasons… St. Patrick's Day, Easter, and Graduation.  Graduation seems a bit premature to me.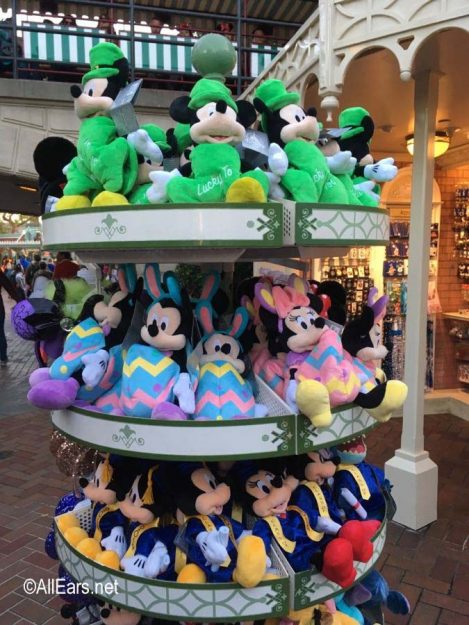 That night I visited the "Get Your Ears On" Dance Party at the Tomorrowland Terrace. A DJ plays Disney and other popular dance music while groups of Disney characters rotate in and out throughout the evening.  There are two or three in a group and they overlap for a few minutes before they switch out.  When I first arrived there were five – White Rabbit, Queen of Hearts, Chip, Dale, and Clarice.  And let me say that the Queen of Hearts has some moves.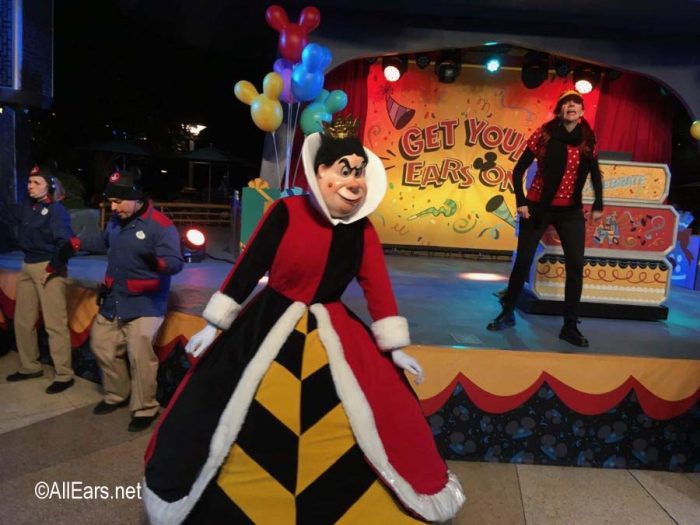 I thought it was a really nice event.  The characters move around the dance floor and mingle with guests – both kids and adults.  In fact, I'd say over half of the guests were adults without kids. The party is currently scheduled on Friday, Saturday, and Sunday nights from 7 to 11 p.m.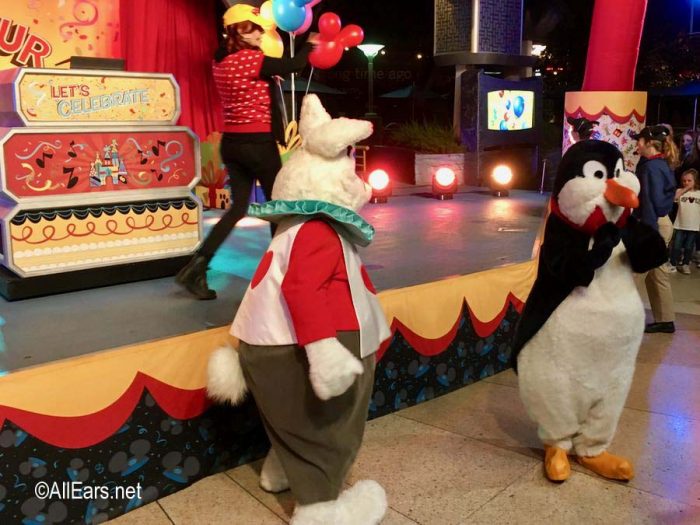 I finally saw Mickey's Mix Magic in person. This is the new nighttime projection (and sometimes fireworks) show celebrating Mickey Mouse. I watched from Main Street, though next time I want to see what it looks like at "it's a small world".  A lot of the projections seem recycled to me… and Mickey looks rather demented in some of the new footage.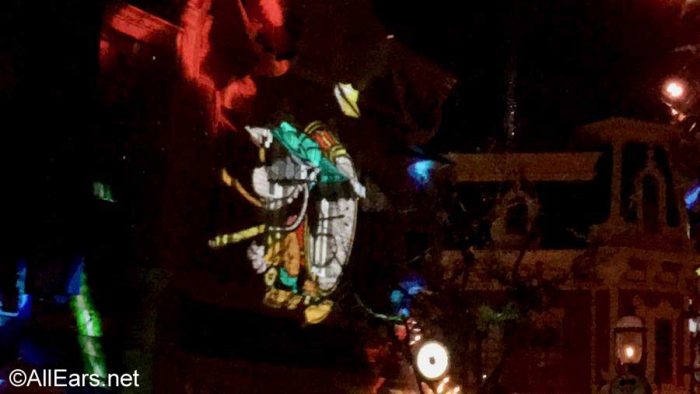 Call me an old fogey, but I don't really care for the techno beat.  I thought the fireworks worked nicely with the show, though. Still, it doesn't seem to be pulling the same crowds as a traditional fireworks show. The good news is that you can easily find a spot just a short time before the show starts.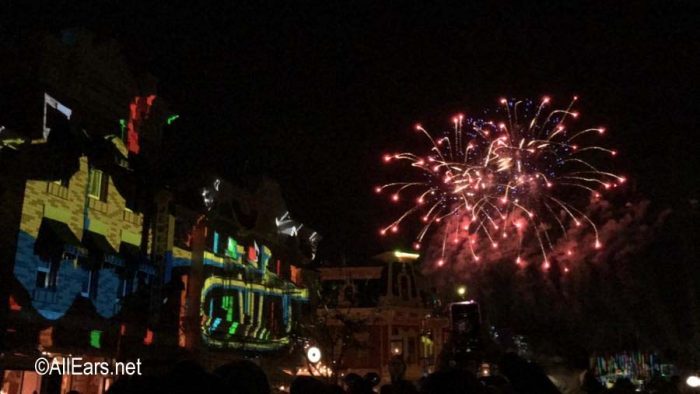 Remember! When you're in Disney tag @allearsnet in your photos!
Want more AllEars.net? Be sure to check out our YouTube Channel for reviews, news, information and more!
Subscribe to the AllEars® newsletter so you don't miss any Disney news!