On my recent visit to the Blue Sky Cellar in Disney California Adventure, I noticed something I'd never seen before – the Creation Station.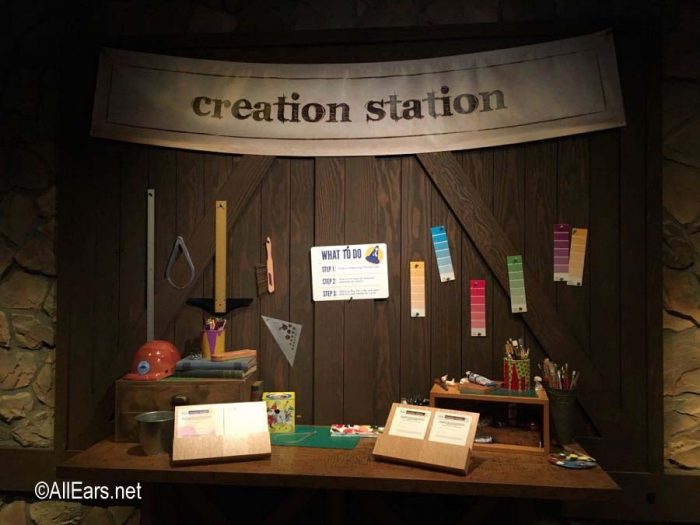 It's a desk area tucked away on the right side of the Screening Room.  I stepped in to take a closer look. There's a set of instructions : 1) Grab an Imagineering Training Guide;  2) Head out to study the lands and attractions for answers; 3) Return to Blue Sky Cellar and report back to a cast member for a prize.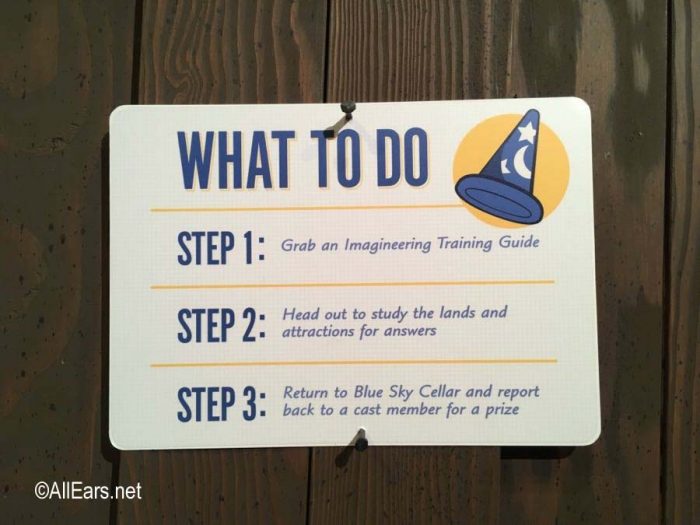 There are two different "Training Guides."  This one for ages 10 and over invites guests to take a look around Buena Vista Street and all of the details that tell a story there.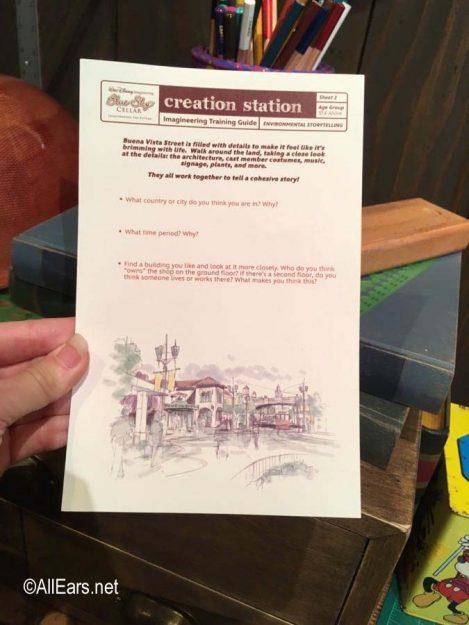 The other is for guests under 10 – this particular one is on Color Theory and how colors make you feel. It included information on color schemes that I was not aware of.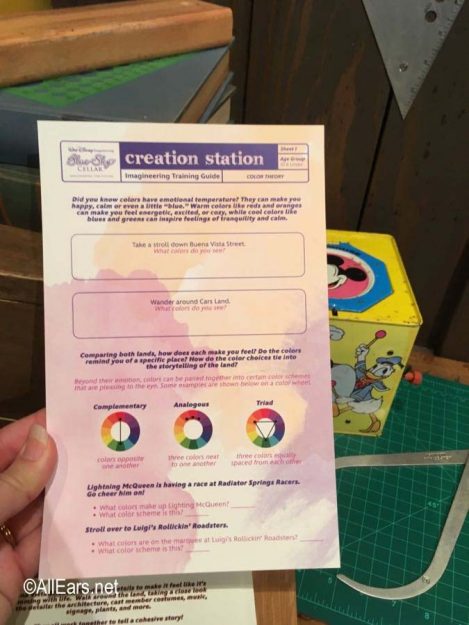 There was no Cast Member around, so I wasn't able to find out what the prize might be.
It looks like a fun little activity.  Has anyone tried it?
By the way… the Blue Sky Cellar is still hosting the Pixar Pier exhibit, even though most of Pixar Pier is open.  The displays are unchanged, though the working model of the Incredicoaster Operator Console has been removed.  The final storyboard (which was an Avengers Super Heroes land tease) has been replaced with a few pieces of Galaxy's Edge concept art.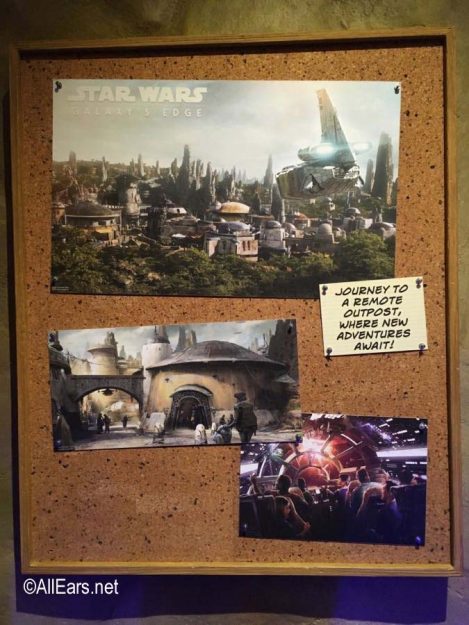 From March 1-31, the Blue Sky Cellar will host  the Food and Wine Festival's AP Corner.
If you've tried this new Creation Station activity, leave us a comment below!
Subscribe to the AllEars® newsletter so you don't miss any of the latest Disney news!