A day at a Walt Disney World theme park can be magical, hectic, wonderful, and busy all rolled into one. But what do you do if in the middle of all the fun, you need a phone charger or a bandage or baby powder?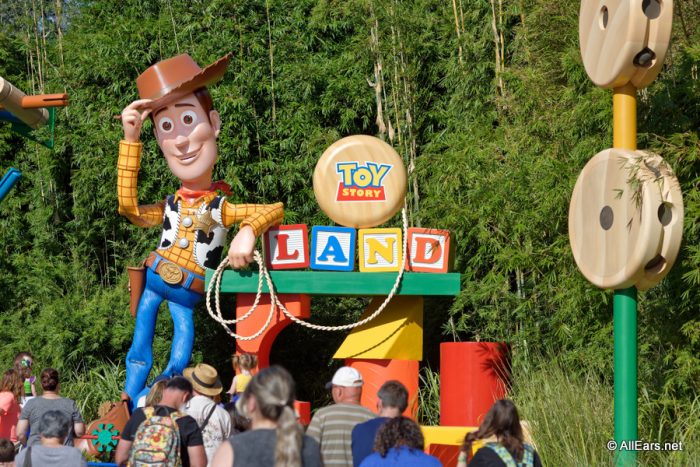 The solution to all of these needs is already where you are! That's right, the Disney theme parks are equipped with all kinds of amenities (and some are even free!), so you can have the most magical day possible without interruption. Here's a look at a few in-park benefits that you might not be taking advantage of: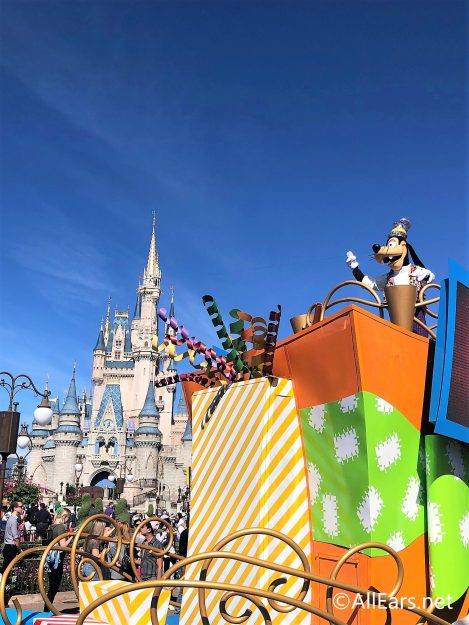 First Aid
Florida sun got you feeling a little Goofy? Or maybe those shoes you thought were broken in, aren't quite there yet? Perhaps you're getting a headache from having too much fun?
Each theme park has its own First Aid station where you can chat with registered nurses about your symptoms. Basic first aid will be administered so you can resume your vacation. This means you can grab a few bandages or an aspirin FOR FREE and then get back to the magic! They also have a selection of over-the-counter medications available for purchase — just ask!
Check your park maps or the My Disney Experience app for each park's First Aid location, and remember they are there for you the next time you're getting a blister!
Baby Care Centers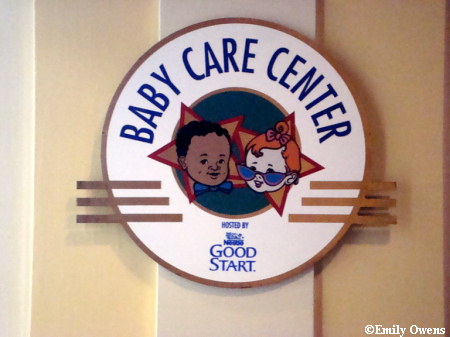 Baby Care Centers are typically located right next to the First Aid locations in the parks. These centers are wonderful for mothers and mothers-to-be — pop in for some much needed air-conditioning! There are rocking chairs for discreetly nursing babies and pumping, as well as a Disney movie playing for older kids while they wait. You can also purchase basic baby needs like diapers, baby food, and bottles, in case you find you've forgotten something. These items are available at fairly standard cost, that is, not inflated "Disney" prices.
But mothers aren't the only ones who can use the Baby Care Centers. While they do provide a quieter space where mothers can find some privacy, if you are in urgent need of an item such as baby powder or sunscreen, anyone can pop in and purchase some. Trust me when I say that I've found baby powder an incredibly helpful item on a hot day in Disney. It can help with sweaty feet and chafing as you're walking miles and miles around the parks all day.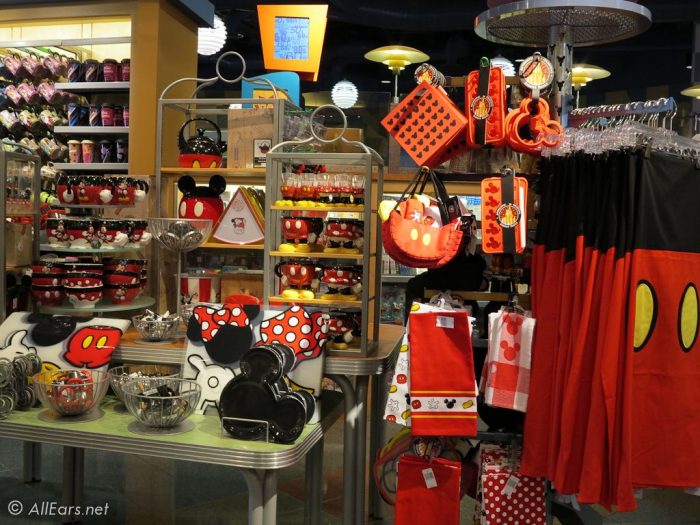 Package Pickup

While browsing through a Disney shop, I bet you've thought, "I love this, but I really don't want to carry it around all day." Well, guess what? You don't have to!
Anything purchased in a Disney gift shop can be sent to Package Pickup, a location at the front of the park. This means you can grab that exclusive Star Wars ornament or funny Toy Story Land T-shirt and, upon check-out, the cast member will fill out a form to send it to Package Pickup. Stop in on your way out of the park with your ID, and you'll get your merchandise. Simple, huh?
And if you're staying at a Walt Disney World resort, you can actually have your purchases sent there directly. As long as you have one more day before check-out (to give the merchandise team ample time) your items will meet you at your resort merchandise shop. How convenient!
It's important to note, though, that only items purchased at Walt Disney World can be sent with package pickup. Meaning if you get hot, you can't send your personal sweater back to the resort with that new Minnie Plush. This is in case of loss or damage, the Disney items can be replaced.
Phone Chargers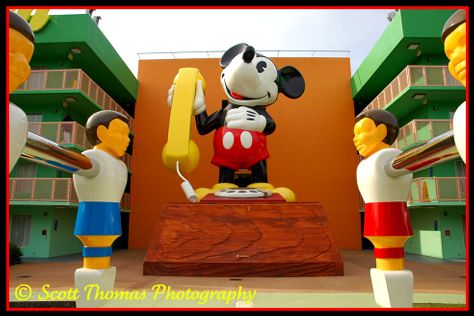 Is your phone battery running low? That's not surprising after all of the photos and videos, not to mention use of the My Disney Experience and Play Disney Parks apps. But if your battery starts getting dangerously low, don't panic! Disney now offers kiosks around the parks and resorts that sell portable chargers. For $30, you get a fully charged battery and cords for both Apple and Android devices. You can recharge the battery as needed or at any time you can visit the kiosks and swap out your charger for a fully charged one at no additional cost! Plus, this doesn't just work at Disney – the service is provided by FuelRod, and they have kiosks all over the country – in places like theme parks, malls, and airports.
Rider Switch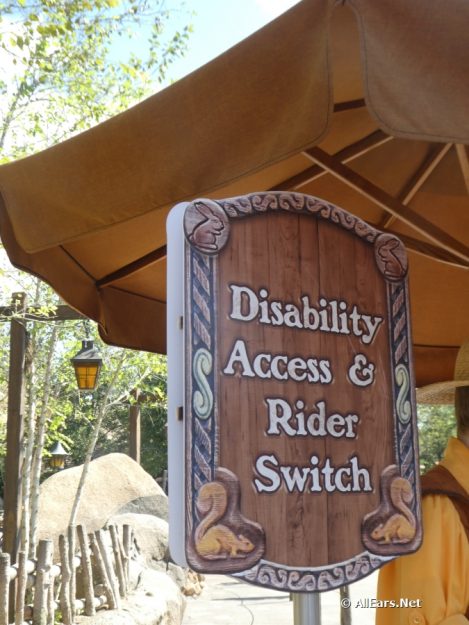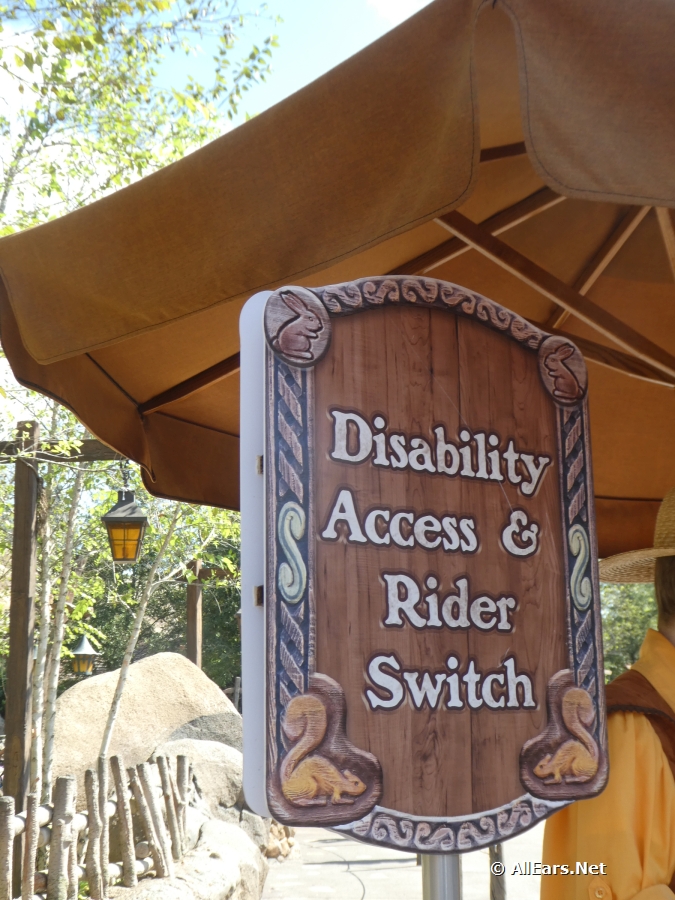 Do you have one kid who meets the 48-inch height requirement for Rock N' Roller Coaster and one that doesn't? Are the parents flipping a coin to see who gets to ride with the taller child and who waits with the shorter? Well never fear, both parents can ride – without waiting in line twice. How? Rider switch. Talk to a cast member at the front of any attraction with a height requirement and they can provide you a Rider Switch pass. As an example, Dad will join the queue with the taller child, while Mom waits with the shorter one – maybe grab some ice cream or see a show! Then, when Dad and child #1 are finished, Mom can present the Rider Switch pass at the attraction, and will be allowed to use a faster entrance to avoid the full wait time twice. And a bonus – the Rider Switch pass works for up to three guests so child #1 is free to ride again! This way no one has to miss out on a thrilling attraction and everyone wins!
So there you have it! A few of the best amenities at Walt Disney World theme parks – some of which you may have overlooked. Make sure to take advantage of these during your vacation, so the Magic gets interrupted as little as possible.
Have you used any of these amenities in the parks before? Which do you find the most beneficial? Let us know in the comments!
Remember! When you're in Disney tag @allearsnet in your photos!
Be sure to check out our YouTube Channel for reviews, news, information and more!
Subscribe to the AllEars® newsletter so you don't miss any exciting Disney news!