All Star Movies Resort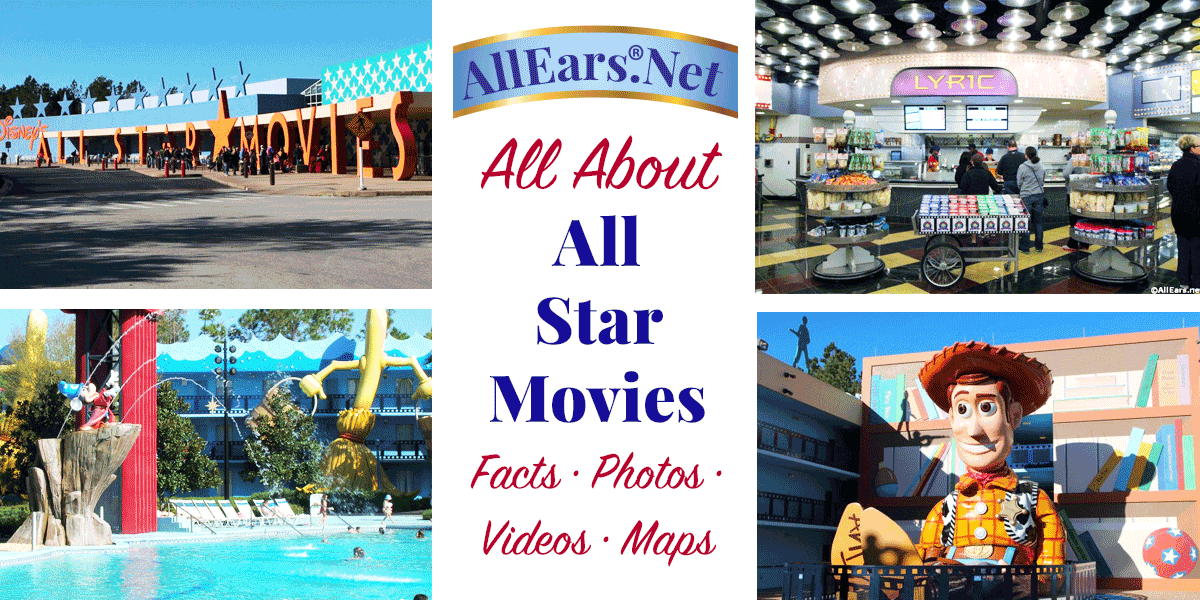 All Star Movies Resort Highlights:
Disney movie-themed buildings and pools
One of three All Star Resorts on Disney property
Located in the Animal Kingdom Resort area, near Blizzard Beach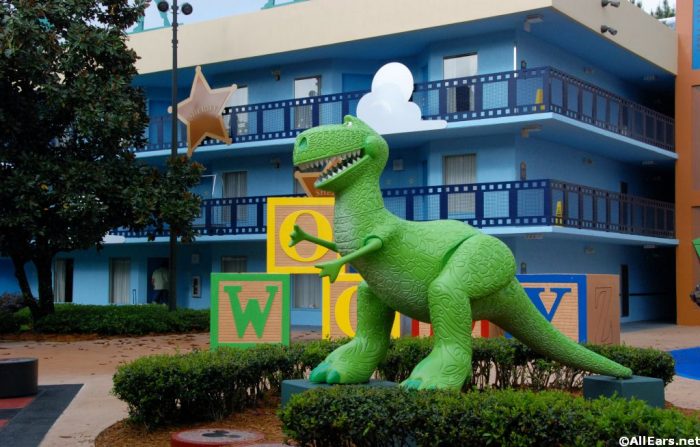 What is All Star Movies?
What other theming will I find at All Star Movies?
Where is the All Star Movies Resort located?
Can you describe what the rooms are like?
Can 5 people fit in an All Star Movies room?

What is the difference between the room views?
What should I expect to pay for a room at the All Star Movies?
Is there a fee to park at All Star Movies?
I hear that there are no more room key cards at Disney resort hotels. How do I get into my room?
What other facilities/amenities are available?
What are Rapid Fill Mugs?
How many pools are there? What are the pools like?
Do any of the buildings have elevators, or just stairwells?
When is check-in/check-out time? What if I arrive early?
How's the luggage service?
How does the bus service work?
Which buildings are located where, and are closest to what?
I would like to make sure I stay in a quiet room – which building do you suggest?
Anything else to share?
Fast Facts About the Resort
There are 74 king-sized beds, 1,846 double-double beds, and 96 disabled-accessible rooms
There are 4 miles of handrails on the buildings at Disney's All Star Movies Resort
Reservations began being accepted in January 1998
The Mighty Ducks and 101 Dalmatians opened January 15, 1999
Fantasia and Herbie: The Love Bug opened in March 1999
The final section, Toy Story, opened in April 1999.
TO LEARN MORE ABOUT WHAT ALL STAR MOVIES HAS TO OFFER, CHECK OUT THIS ALLEARS TV VIDEO!