Disney Vacation Club – What You Need to Know
Disney Vacation Club (DVC) is a popular vacation ownership program. Members can reserve amazing rooms at Disney World, Disneyland, and many other locations. Here is an overview of how the program works.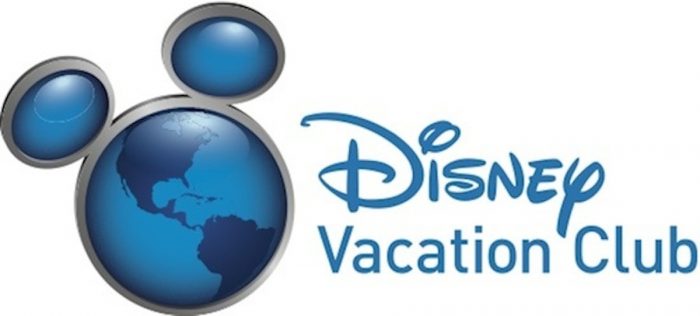 The Disney Vacation Club (DVC) is the Disney version of a vacation ownership program. It was created in 1991 by Disney Vacation Development, Inc., a subsidiary of the Walt Disney Company. Unlike a traditional timeshare where owners buy a specific size unit in a set time of year, DVC works on a point system giving owners the flexibility to travel when they want, as often as they want, for however long they want, and in whatever size unit they choose.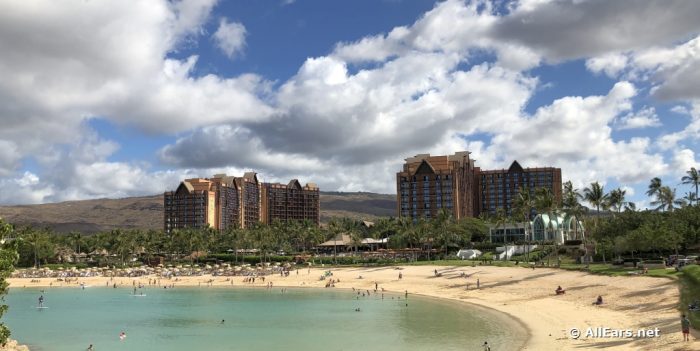 Also, unlike traditional timeshares, your Disney Vacation Club membership, for most properties, ends on January 31, 2042. Membership at Saratoga Springs Resort and Spa will end on January 31, 2054, membership at the Animal Kingdom Villas will end on January 31, 2057, Bay Lake Tower ends in 2060, and Aulani, in Hawaii, ends January 31, 2062. Although you are buying a "real-estate interest" and your purchase is actually deeded, your ownership ceases to exist after these dates.
How do the DVC  "points" work?
When you buy into the Disney Vacation Club, you purchase a set number of "vacation points." The minimum number of points that may be bought in your initial purchase, if buying through Disney directly, is currently 160 and the maximum is 2000.
You only buy these points once — they are then allocated on a yearly basis until the contract's end. For example, if you buy 250 "vacation points" in your initial purchase, you will receive 250 points each year to "spend" on your vacation accommodations.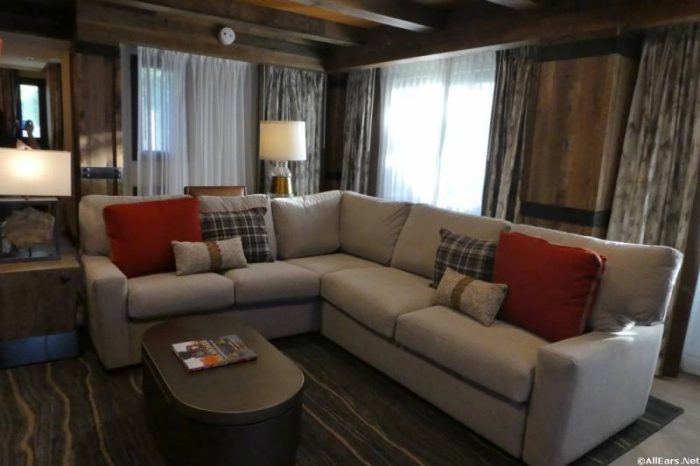 When using your DVC points to reserve accommodations, the time of year, the resort chosen, and the size of the unit will determine how many points are necessary. A two-bedroom unit uses more points than a one-bedroom unit. Weekday stays use fewer points than weekend stays. Booking a week in a studio at the Old Key West Resort in July will use more points (109) than booking that same size unit during January (80). Owners are supplied with easy to understand "point charts" and, with a little planning, points can be stretched a long way.
What is a "Use Year"?
The "use year" is actually the month of the year when your points become available for use. If you bought your points in an August "use year," your yearly points will be available each year until the end of your contract, from August 1 of one year until July 31 of the next.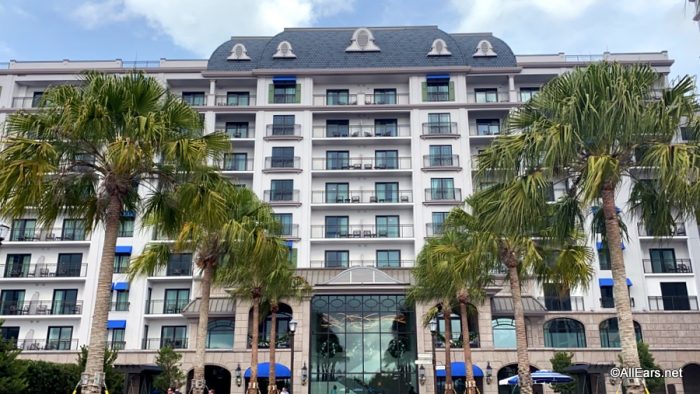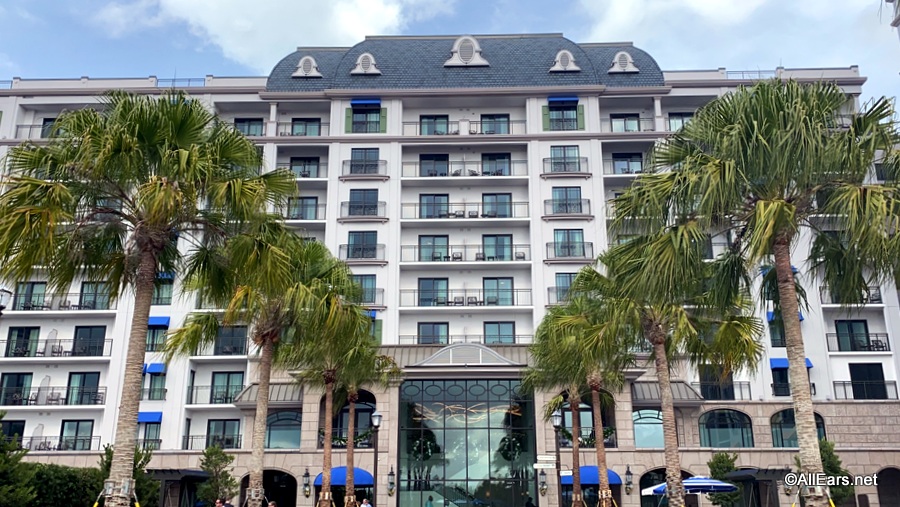 What does it cost to become a member?
There are a few different costs incurred by DVC members.
Initial purchase: The current price to purchase ownership in the DVC, from the DVC, is $140 – $165 per point (based on the resort) with a 100-point minimum. There are often various incentives offered, usually in the form of a discount. Points for older "sold out" properties, when inventory becomes available, can usually be had for a reduced price. Points can sometimes be purchased through a resale agent for less than the current DVC retail price.
Interest: When purchasing through the Disney Vacation Club directly, financing the cost of membership is an option. The DVC offers one-, three-, five-, seven-, and 10-year plans. All of these incur interest as well.
Annual Dues: Annual dues are paid yearly and are based on the amount of points owned. The 2013 fees range from $6.5616 at Grand Floridian to $10.1257 per point at Vero Beach.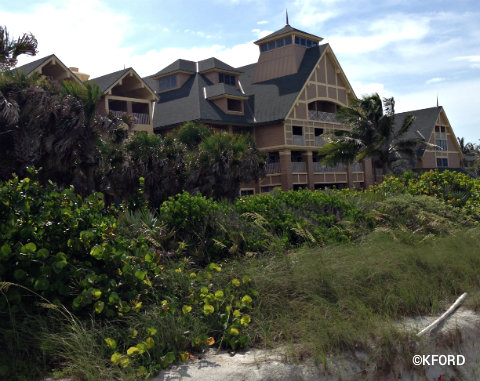 Exchange fee: A fee of $95 is charged when booking a vacation through the Member Getaways program, the Concierge Collection, or the Disney Cruise.
What is my "Home Resort"?
The "home resort" is the DVC resort at which you bought your vacation points. Once the minimum purchase of 160 points is complete, you may also "add on" points at any other DVC resort. Your home resort advantage is that you can book your stays on this property up to 11 months ahead, as opposed to 7 months ahead for other DVC resorts.
Example: If all of your points were purchased at the Villas at Disney's Wilderness Lodge, you can book your stay up to 11 months in advance at this property. If you wanted to stay at Disney's BoardWalk Villas, you would have to wait until 7 months out to book this trip. This five-month "window" allows owners at Disney's BoardWalk Villas to have ample time to book their vacation before it becomes available to all DVC members.
What are "Banking" and "Borrowing"?
The policy of the DVC is to let you "bank" any unused vacation points into the upcoming use year or "borrow" points from the next use year. No more than three years of points can be combined at any one time. There are time limits on when banking is allowed, and once banked or borrowed, points cannot be returned to their original use year.
Example 1: Your use year is February 2021. You would like to book your vacation for December 2020 using more points than you have available in your 2020 use year. You may borrow up to 100% of your February 2021 points for the December 2020 vacation (but you will then not have any points available for your February 2021 use year).
Example 2: You are planning a big family reunion in August 2021 and want to reserve a grand villa, using more points than will be available in your contract. You may bank up to 100% of any unused points from the 2020 use year into your 2021 use year for this purpose.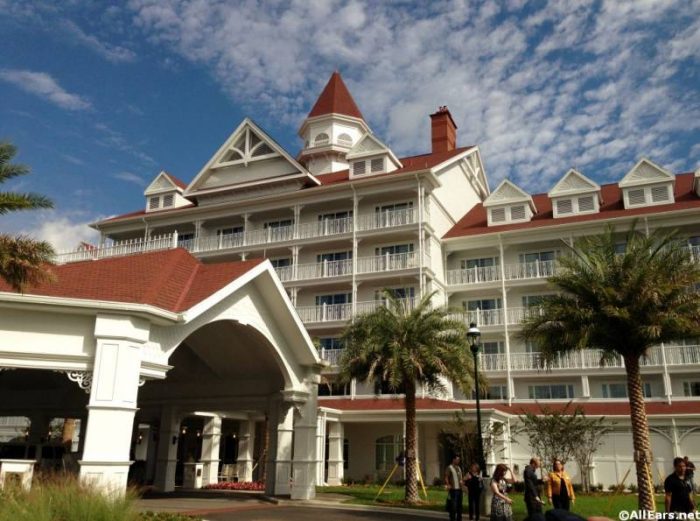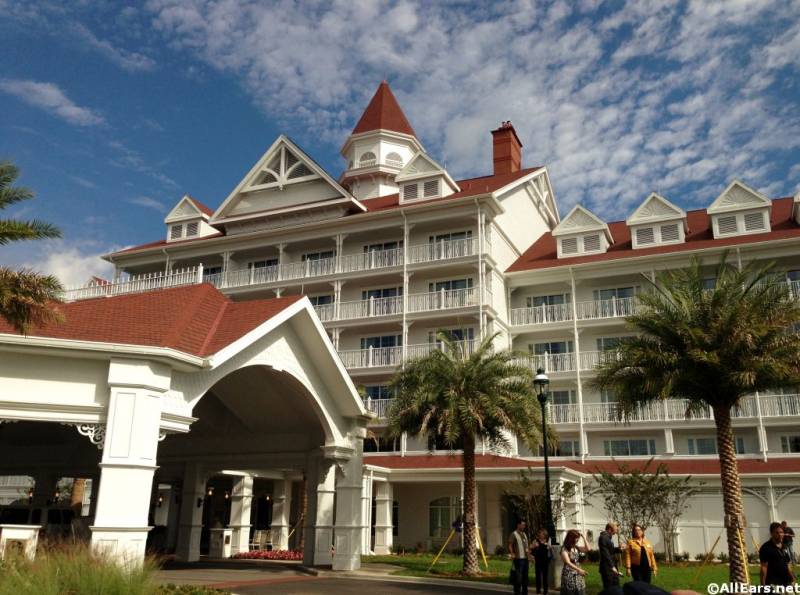 Which of the Walt Disney World Resorts are part of the DVC?
Currently, DVC offers the following Walt Disney World Resorts:
Points at Disney's Polynesian Villas and Bungalows, Riviera Resort, Copper Creek Villas & Cabins, and Aulani in Hawaii are the only resorts with points available for sale directly from the DVC. (Occasionally, limited inventory is available at the other "sold-out" DVC properties, but this is rare.)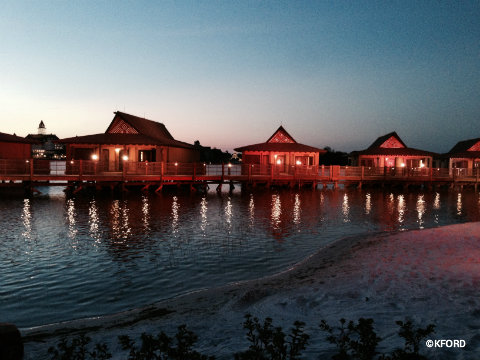 Will I be treated any differently when staying as a DVC member rather than a regular Walt Disney World resort guest?
The only major difference in your stay as a DVC member is that you will get housekeeping services less frequently. For stays of fewer than eight days, DVC members get a "trash and tidy" day on the fourth day of their stay. For stays of eight days or more, members get a full cleaning on day four and a "trash and tidy" day on day eight. Additional housekeeping services are available for a fee.
Where else can I stay?
Just about anywhere! Other DVC properties are:
Members can also use their points for a variety of other vacations, including other Walt Disney World resorts, the Disney Cruise Line, Adventures by Disney, resorts in Disneyland in California and Disneyland Paris, and at over 350 destinations worldwide through RCI (a major timeshare exchange company).
Will I have difficulty getting the dates I want?
With advance planning, there shouldn't be a problem. Be sure to take advantage of your 11 month booking window for your home resort! If you decide in August that you'd really love to stay in a two-bedroom villa at Disney's Bay Lake Tower during Christmas break, yes, you will likely have difficulty booking. Also note: the Epcot area resorts tend to book up quickly during the Epcot International Food and Wine Festival!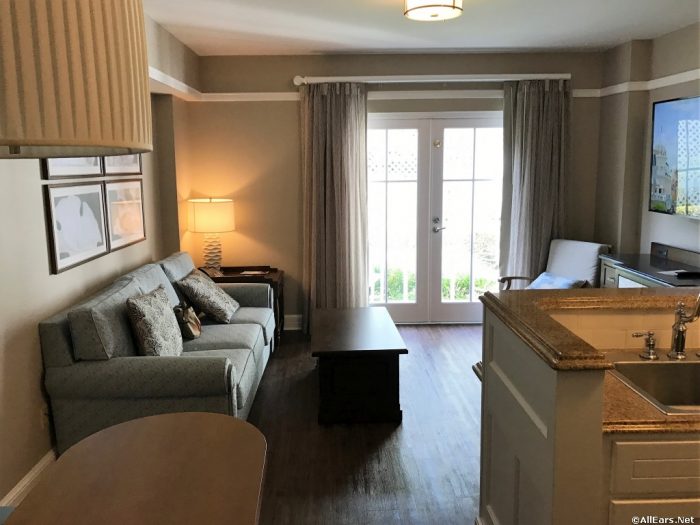 What are the benefits of being a member?
Members have access to toll-free vacation planning through "Member Services." Member Services can help with flights, car rentals, room requests, and Advance Dining Reservations for meals. They are also available to assist in booking "Member Getaway" vacations, to arrange for groceries to be delivered to your room, or to answer questions.
Members have pool-hopping privileges at other Walt Disney World Resorts (excluding the Animal Kingdom Lodge and Stormalong Bay at the Yacht and Beach Club and Beach Club Villas), when pools are not at capacity.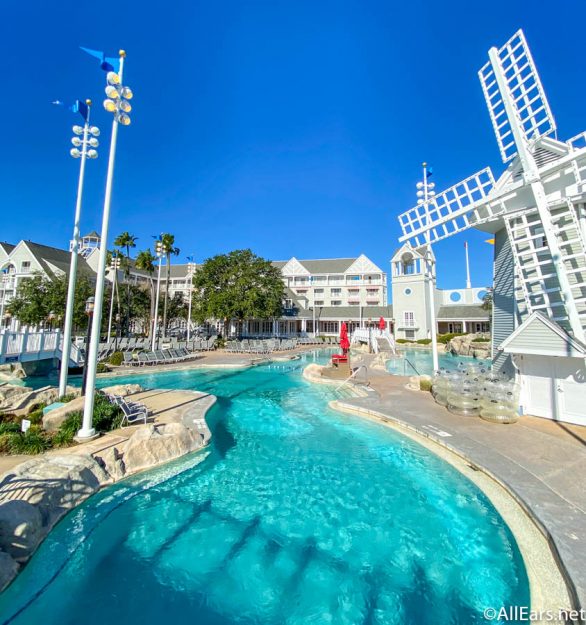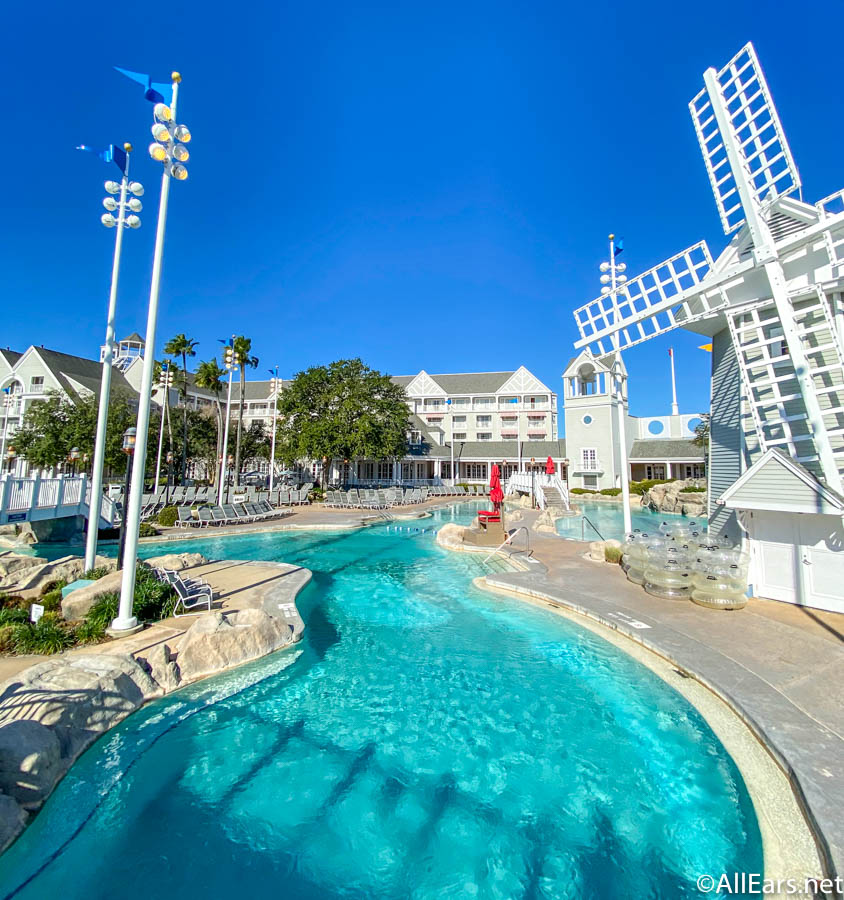 Members receive discounts on golf, shopping, spa treatments (at Saratoga Springs), and Annual Passes. Dining discounts at select restaurants are occasionally offered (usually 10% – 20%), and discounted tickets are available for Disney Quest and the water parks. Reduced room rates are available at DVC resorts if staying on a cash reservation.
The price of your yearly vacation only changes by the increase in annual dues, usually much less than the yearly increase in resort room rates.
Click here for a full list of DVC discounts.
Okay, I've decided this is a good deal for me. How many points do I need?
This is a very personal decision based on your vacation needs and your budget. Will you be vacationing once a year, once every other year, or three times in one year? Do you need a grand villa to fit you and all the grandkids, or are you looking for a comfortable studio for two? What time of the year will you most likely be visiting? What time of the year will you most likely visit in the future?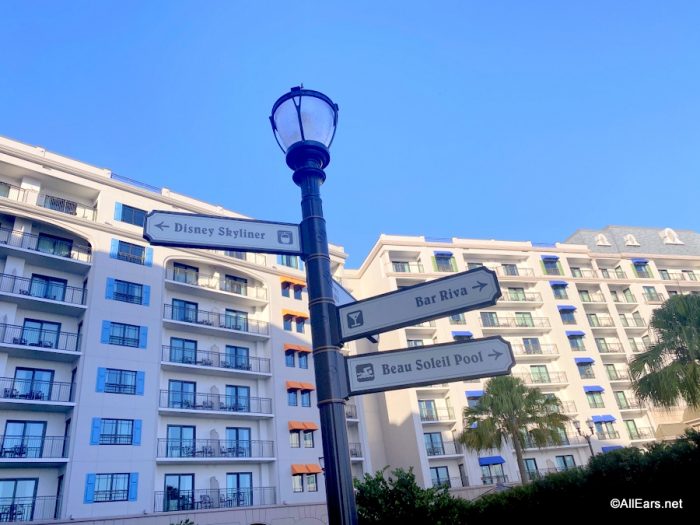 If you are a family of four looking to book a one-bedroom at the Villas at the Wilderness Lodge for a week every October, 218 points will cover that yearly vacation. If you are a family of four with young children, your vacation needs may change over time. Looking at the point cost for the same unit during school breaks (250 – 270 points) may be a more realistic assessment of your needs.
Is there a minimum purchase requirement?
Yes and no. If buying through Disney directly, in order to become a Disney Vacation Club Member, you must purchase a minimum of 100 points. If purchasing through a reseller, there is no minimum purchase. Once the initial purchase is complete, you may "add on" points at either your home resort or at any other DVC resort. Through Disney, the minimum amount of add-on points is 50 points if using Disney's financing or 25 points if paying cash (subject to change).
Where do I purchase?
If you plan to purchase directly from the Disney Vacation Club, the direct number for DVC is 1-800-500-3990 will connect you to a DVC representative. You can also visit http://disneyvacationclub.com for more information.
Resales are available, and sometimes you can get a good deal! Shontell Crawford is a licensed real estate broker dealing primarily with DVC property, and she would be happy to answer your questions. You can find more information by visiting her website at www.DvcByResale.com, calling 1-800-844-4099, or by sending an email to [email protected]. Tell her that AllEars.net sent you!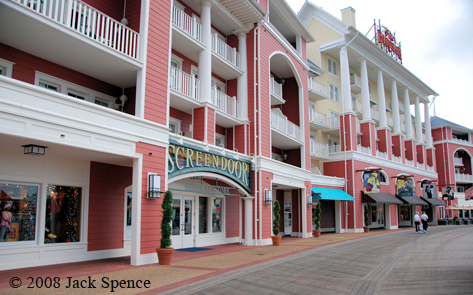 What are the advantages in buying directly from Disney? How about through a reseller?
One advantage to buying directly from Disney is the occasional incentive program offered. DVC periodically offers incentive programs such as pro-rated annual dues, discounts, and even a free cruise on the Disney Cruise Line. (The specifics of each program change often, so check with a DVC guide for the most current information.) Other advantages are that Disney offers an attractive financing package with no prepayment penalty and that there are no closing costs involved when purchasing.
Advantages of buying through a reseller are that points may be available at the Old Key West Resort, the Boardwalk Villas, the Beach Club Villas, or the Villas at the Wilderness Lodge, properties that are sold out if buying directly through the Disney Vacation Club. Also, when buying through a reseller, the price per point may be less than if buying directly through Disney.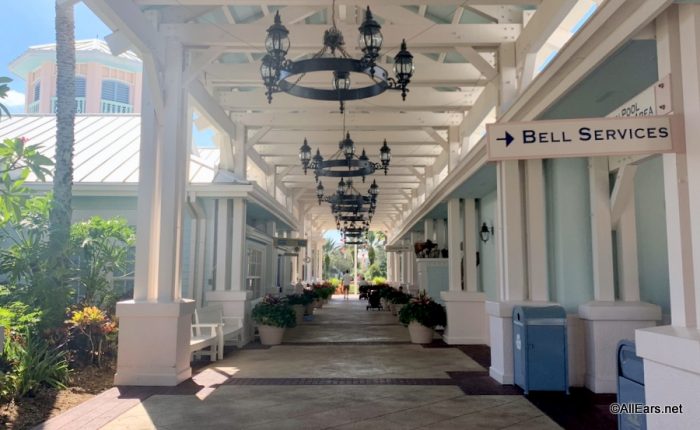 Note: Disney Vacation Club has changed its perk policy for members who purchase resales. On April 4, 2016, Disney Vacation Club implemented a new restriction on deeds that are not bought directly from Disney. "Membership Extras" perks and benefits will not be available to resale owners unless they have other deeds that were purchased either direct from Disney or from the resale marketplace prior to April 4, 2016.
Are there other sources of information about the DVC?
There are some excellent sites on the internet with Disney Vacation Club information.
If you wanna try out DVC without the investment, visit David's Vacation Club Rentals!