Droid Depot in Star Wars: Galaxy's Edge
Everyone wants an adorable little robot, and guests at the Droid Depot get to make that a reality. Customize your very own remote controlled BB or R2 in Star Wars: Galaxy's Edge.
Droid Depot Highlights:
Build your own remote-controlled customizable droid
Choose from R series and BB series droids
Reservations recommended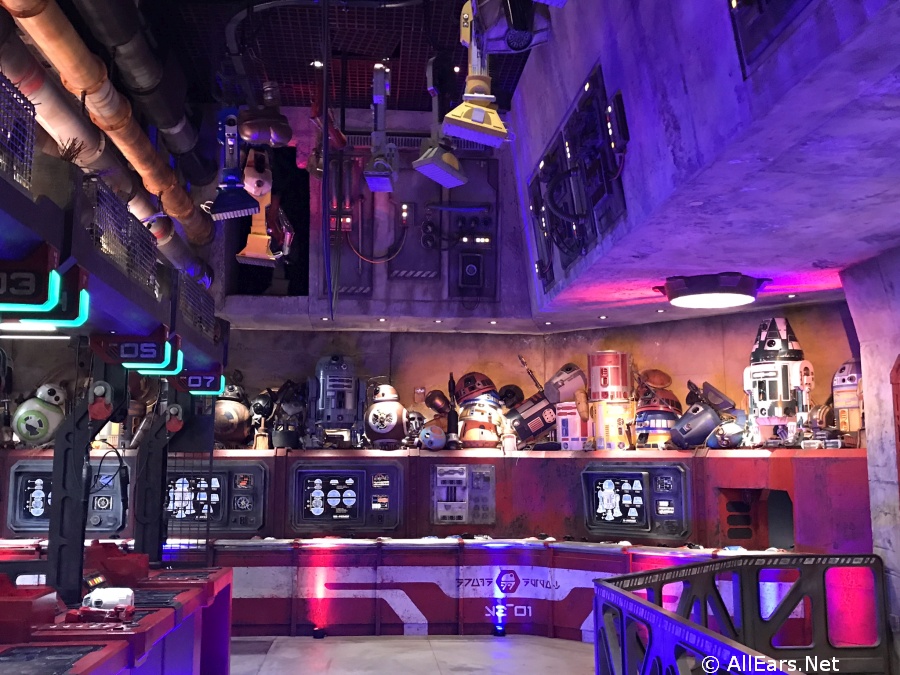 INTRODUCTION
This is the droid you're looking for! Build your own customizable remote control Astromech Unit at this unique merchandise experience. Reservations are highly recommended.
Droid Depot is located in Galaxy's Edge, near the garage and Savi's Workshop.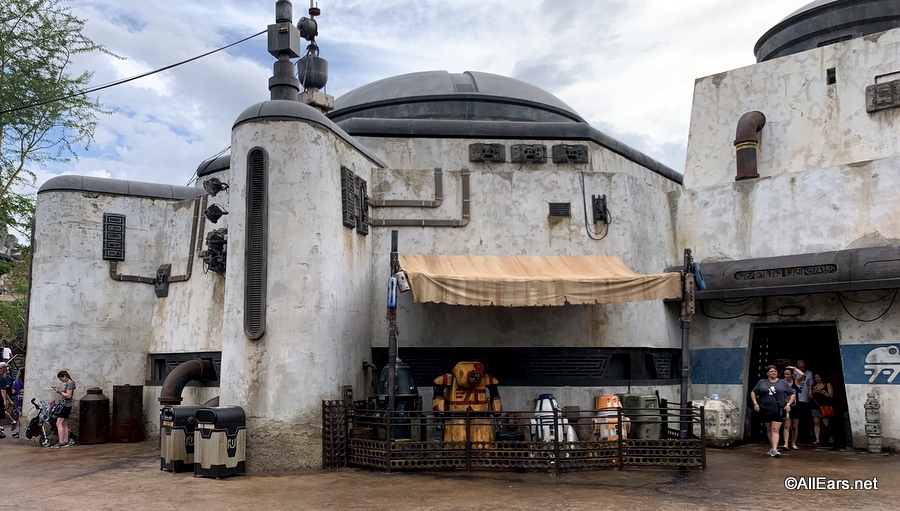 DROID BUILDING EXPERIENCE
The droid building experience starts with check-in. Those with reservations go to one line, and those without wait in a stand-by queue. At this point you'll decide if you want to make an R Series or a BB Series. R Series droids look like R2-D2 and BB Series droids are the shape of BB-8.
Then you'll pay for your droid, and wait for a spot on the assembly line.
When it's your turn, you'll step up to the parts conveyor belt where droid parts are continuously moving past you. You'll need to grab the appropriate parts for your droid, and put them in provided basket.
For your droid you'll need:
BB-Series
Dome
Dome Connection Plate
Body Sphere
Motivator
R-Series
Dome
Body
Center Leg
Set of Side-Legs
And don't worry — your basket let's you know what you need. Feel free to mix and match the colors — this is YOUR droid after all!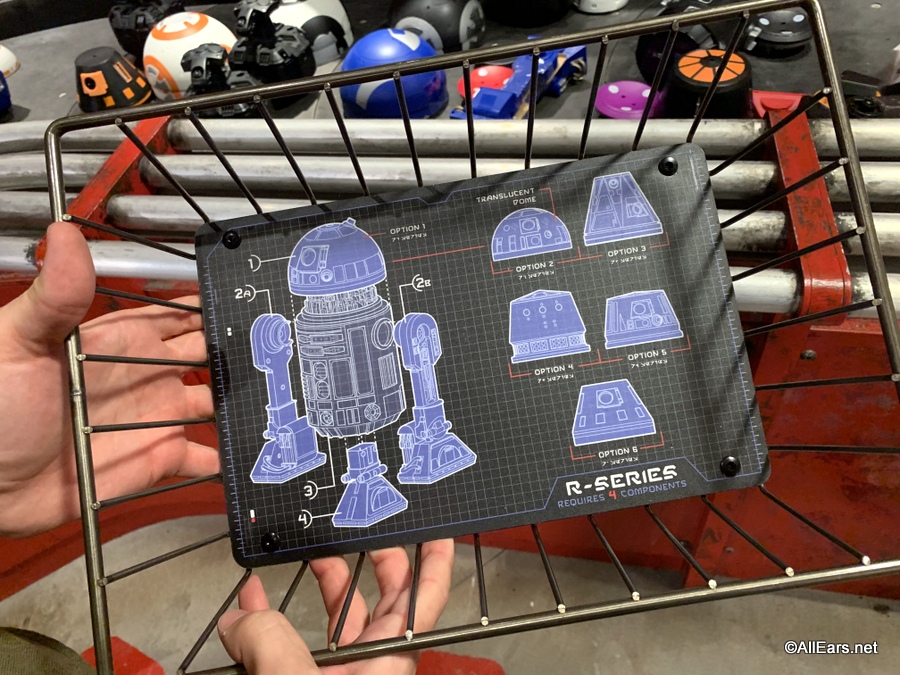 Once you've gotten your parts, you'll head to a build station where instructions help you assemble your droid. Cast Members are also standing by to assist.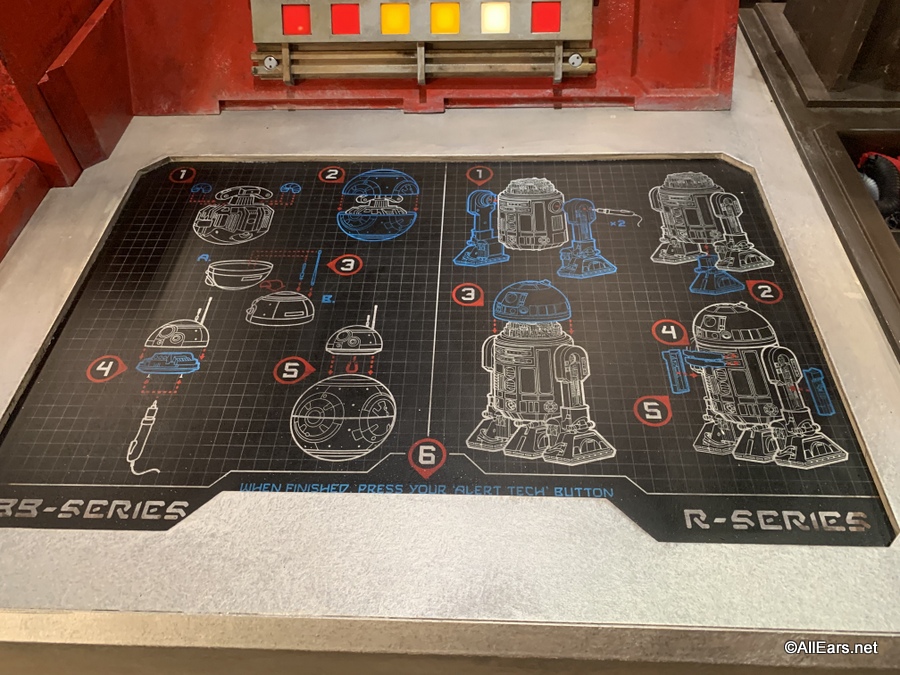 Once built, the Droid specialists will help you power your Droid and connect it to its remote and just like that — it's come to life!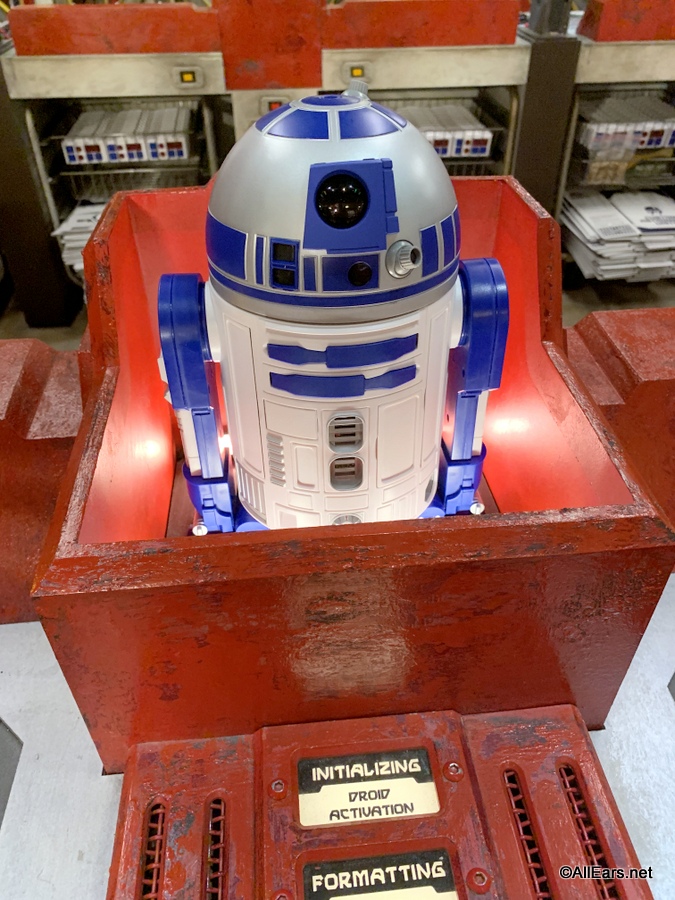 Your droid comes with a cardboard carrying case and remote.
RESERVATIONS & LOGISTICS
The Droid-building experience is limited to one builder and one guest. Only the builder can create a Droid.
Droids cost $119.99 plus tax.
Accessories, such as personality chips and color stripes, are available for purchase.
Reservations can be made on Disney's website or on the My Disney Experience app 60 days in advance. It is highly recommended to book a reservation, as walk-in availability is not guaranteed.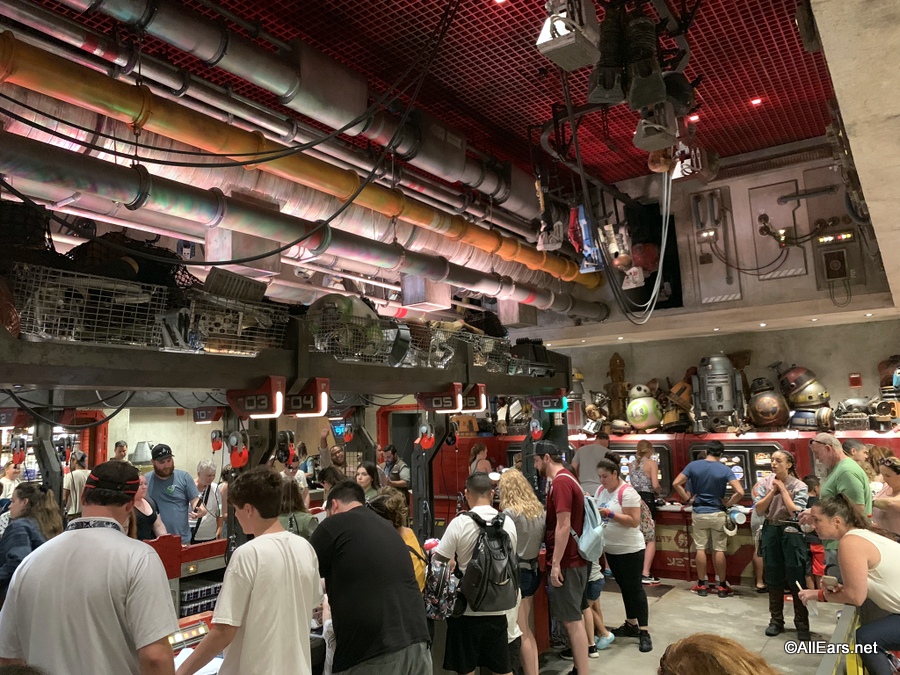 A credit card is required at the time of booking to hold your reservation, but payment isn't due until arrival. If you need to cancel, you must do so 24 hours prior to the reservation, or you will be charged the price of the droid ($119.99) to the credit card on file.
The droids can communicate with each other via Bluetooth, as well as elements around Batuu. (You have to carry it around though, as remote controls aren't permitted.)
You can control your droid with a remote control, but note you are not permitted to play with it around the park — except for a designated area in Galaxy's Edge.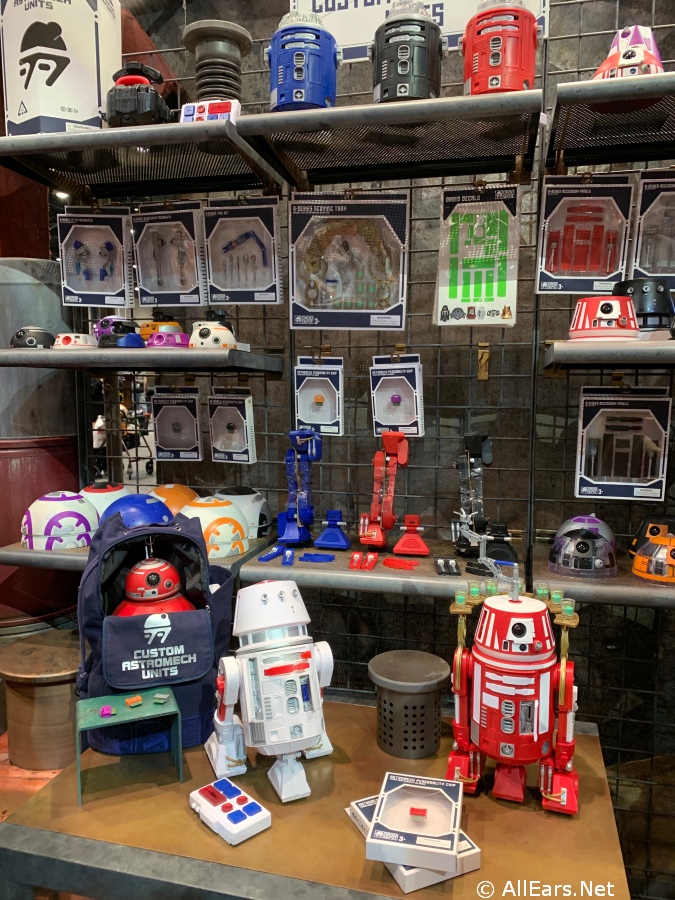 SHOPPING
In addition to building droids, and buying accessories for them, Droid Depot sells a variety of droid-themed merchandise!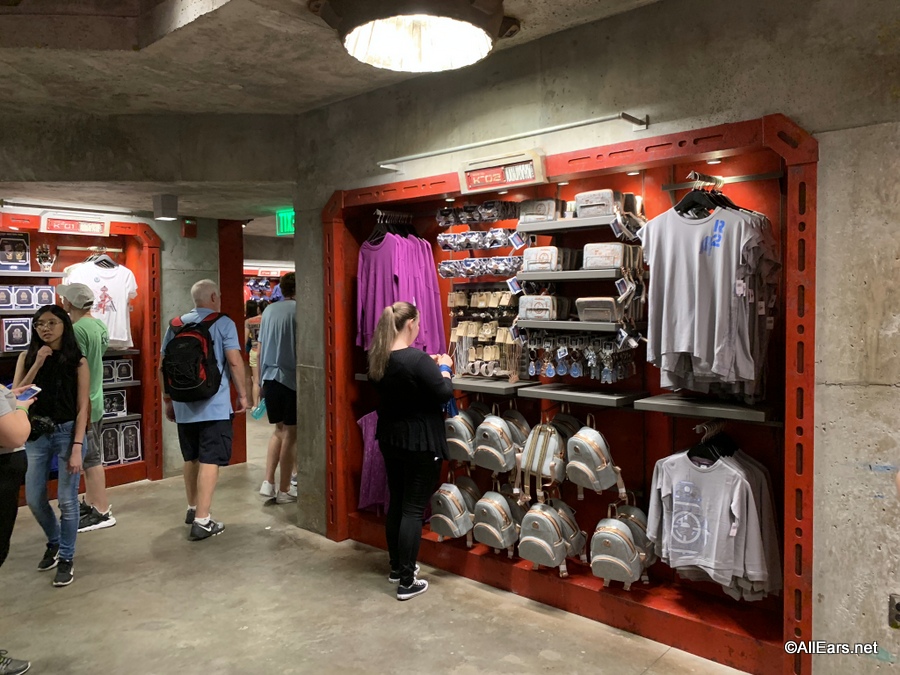 This section does not require a reservation, and can be accessed through a different door from the assembly area.
Here you'll find all sorts of Droid Merchandise from apparel to kitchen wares, and toys to pre-made droids.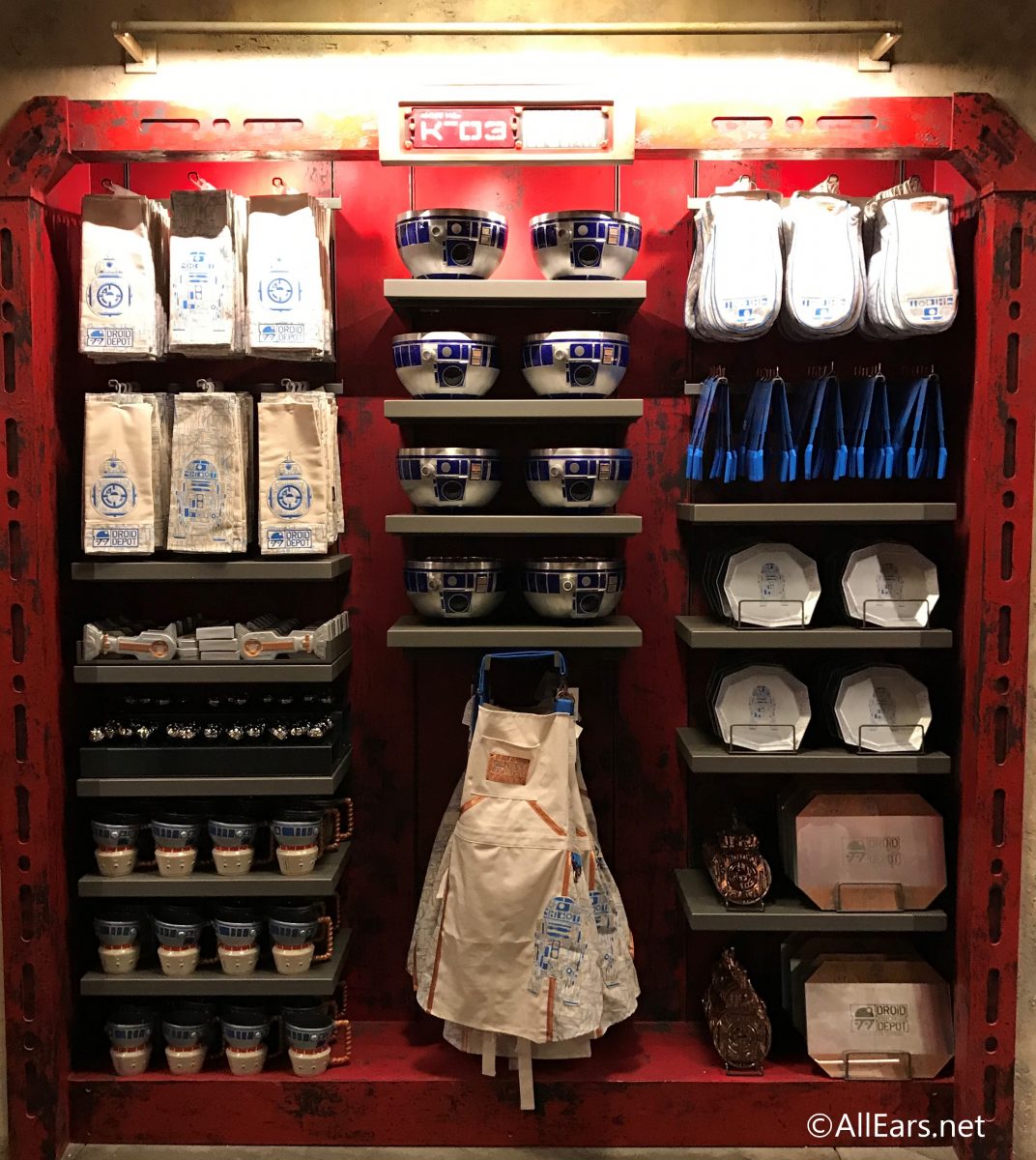 INTERESTING FACTS
At times you can see a full-size working R2-D2 in the Droid Depot. He's for sale — $25k.
There are droids outside the building that interact with your "Datapad" — aka the Play Disney Parks App.