Do you know how many parades there are currently at Walt Disney World? I'll save you some time — the answer is one.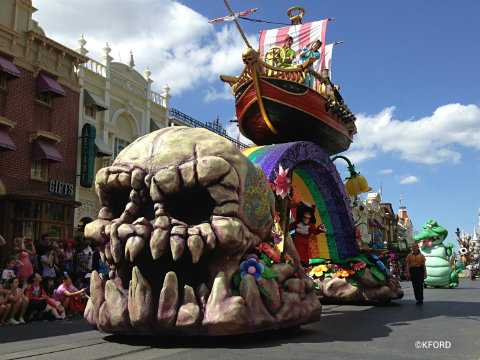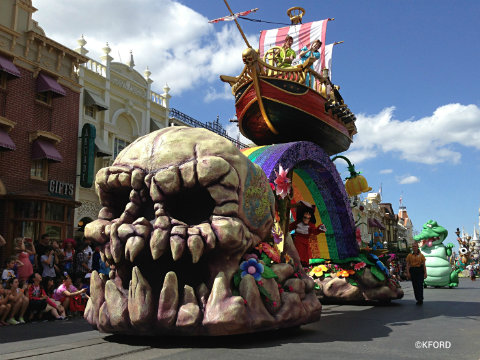 On a regular day, the only parade that can be seen across Walt Disney World's four parks is the Festival of Fantasy daytime parade at Magic Kingdom.
Not too long ago, there was also a daytime parade at Disney's Animal Kingdom (Mickey's Jammin' Jungle Parade), a nighttime parade at Magic Kingdom (Main Street Electrical Parade), and a daytime parade at Hollywood Studios (Pixar Pals Countdown to Fun).
So what happened?
Well, for one, parades are a very expensive form of entertainment. You have to maintain floats, not to mention train and pay a huge group of cast members — from float drivers and parade techs to dancers and character performers. Most of the cast is getting some kind of premium on top of their hourly rate as well — whether it be for safety or the parade itself. (Disney pays more for dancing and performing in a parade vs. a meet and greet.)
Parades are also, frankly, a huge crowd control and safety concern. Guests often unknowingly get trapped by the parade and aren't allowed to cross until the Parade Control Cast Members let them know it's safe. This can be frustrating, even though it's for your safety.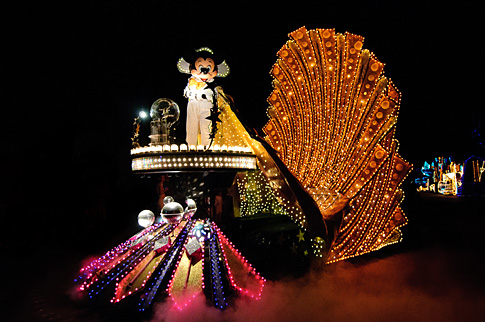 Guests are unpredictable and parades are one of the most dangerous experiences at Walt Disney World. Float drivers and parade techs are on high alert for kids running into the route to hug their favorite characters, or adults thinking they can "just cross real quick." And while that may work, the parade cast may still be required to emergency-stop the float and cause a delay in the parade.
So with fewer parades — is anything taking their place?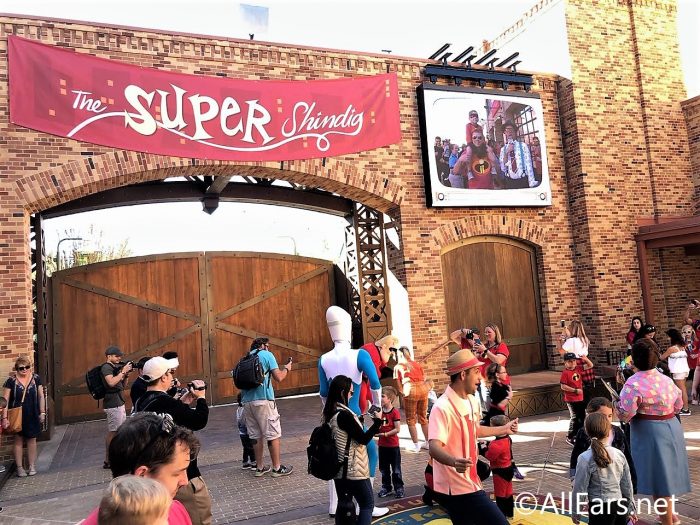 Yes! Dance parties! In the past few years, we have seen an incredible increase in interactive entertainment, such as dance parties or street parties, in the parks.
Currently, there is at least one dance party in three of the four parks — Magic Kingdom (Move It! Shake It! MousekeDance It! Street Party), Hollywood Studios (Super Shindig or Disney Junior Dance Party), and Animal Kingdom (Hakuna Matata Dance Party and Donald's Dino-Bash). Not to mention all the dance parties that pop up during special events like Mickey's Not So Scary Halloween Party nights.
It seems like guests enjoy moving and grooving with their favorite characters, or else Disney wouldn't keep including them. Dance parties are also not as much of a time-suck as a parade — by the time you grab a good seat and wait for a parade it can be an hour or more. A dance party can be just five minutes if that's all you want it to be! You can pause and dance for minute or two, then move on.
Dance parties are more cost-effective than parades, and guests might feel like they got a more "one-on-one" or special moment with the characters if they busted a few moves together.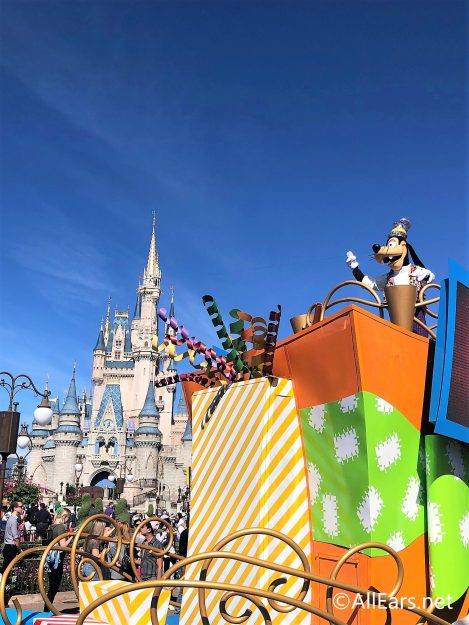 At this point it seems obvious who murdered the parade — its cousin, the dance party. The numbers seem to speak for themselves.
What do you think — dance parties or parades? Let us know in the comments!
Read more about the dance parties around the parks, not just in Disney World, but in Disneyland, too!
Be sure to follow @allearsnet on Instagram and Twitter!
Check out our YouTube Channel for reviews, news, information and more!
Click below to subscribe to the AllEars® newsletter so you don't miss news of any of the latest Disney news!