We've all done it… refreshing our phones 12 billion times in hopes of grabbing a Flight of Passage FastPass or running to the parade at the last minute in the hope of snagging a good spot.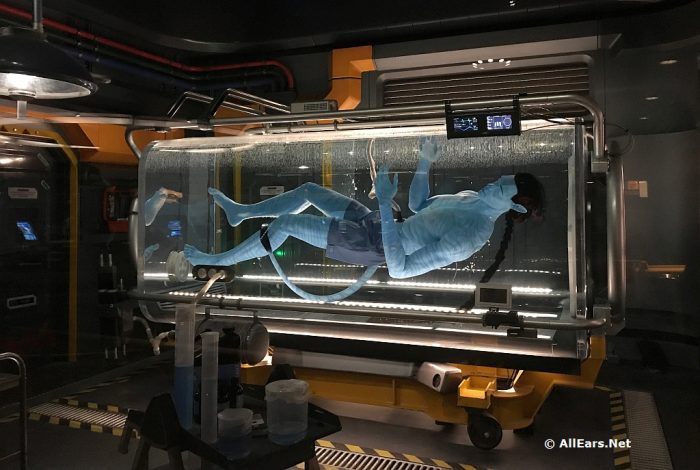 Sometimes our efforts pay off, other times we crash and burn. Miserably. But there definitely some times when procrastinating can pay off.
1. Trying to get last-minute reservations. What we mean by this is that you and your family do something like walk up to Be Our Guest to see if there are any open reservations for that day. AND it pays off with the hostess instantly seating you or giving you a return time. Now… I know this seems impractical, impossible even, but sometimes it can happen. It's risky, but why not give it a shot if you have nothing planned when it comes to dining for the day? The worst they can say is no, right?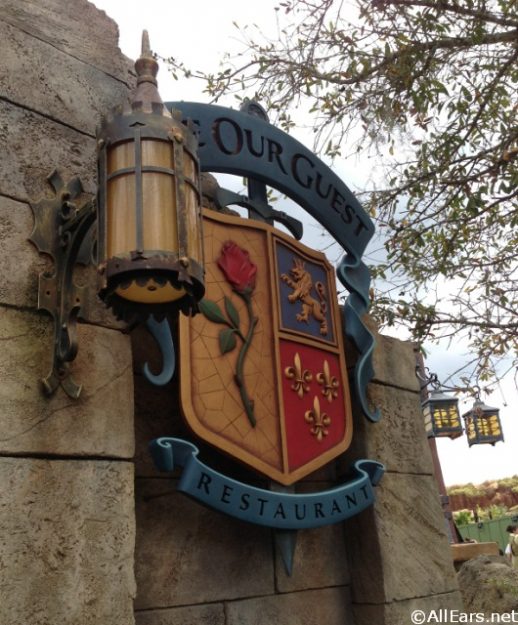 2. Attempting to snag day-of FastPasses. OK, so this is another pretty risky maneuver. You come to the parks with NO FastPasses and start the refreshing process on My Disney Experience hoping that something halfway decent will pop up. Then… there it is: Avatar Flight of Passage! Your FastPass dreams have come true. This is risky because 9 out of 10 times, especially during peak seasons, if you come to the parks without FastPasses you're out of luck. You'll end up waiting in line for everything except for The Many Adventures of Winnie the Pooh and Monsters, Inc. Laugh Floor… which usually have the some of the shortest wait times anyway. BUT sometimes, this risky maneuver can pay-off by blessing you with big-name attraction FastPasses. My little tip is to be dedicated. If you find yourself in a no FastPass situation, keep refreshing! People often cancel FastPasses and if you're constantly refreshing you can snag FastPasses for attractions like Slinky Dog Dash  and Expedition Everest. It's happened to me and others I know quite recently, and so I try this almost every time I visit.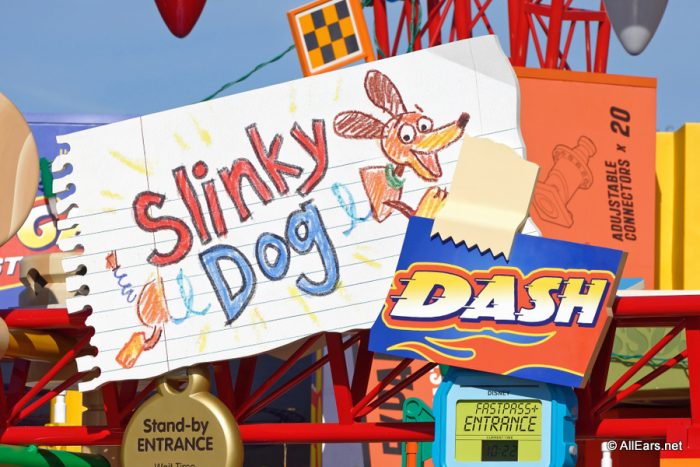 3. Trying to catch the parade at the last minute. I feel like this risky maneuver is pretty typical. You hop off Space Mountain and look at the time. It's 3:13! You know that you can still catch Festival of Fantasy on Main Street U.S.A. if you hurry. You start a mad dash hoping that you will actually be able to find a decent spot to watch from because if not this run through the park isn't worth it.  It's a serious challenge, especially if the park is crowded, but it can pay off. You just have to know where to go… and you have to be lucky. A little secret — when visiting Disney World I like to watch near the Harmony Barber Shop. If you can get there (difficult if you're starting out at Space Mountain, I know) or even to the Town Square Theater porch, you'll probably find a decent viewing spot.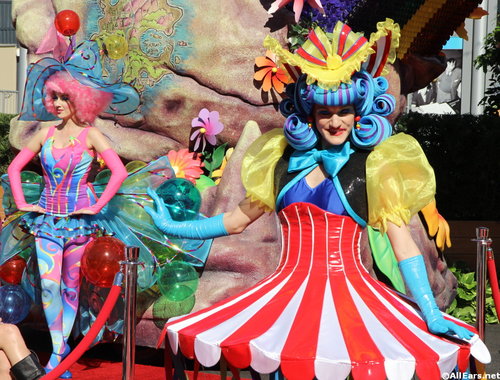 4. Going to the parks when it's raining. This can go one of two ways. You'll either get really lucky, the park will be empty and the rain will quit or it won't be raining bad enough for the rides to close. OR you'll get to the parks as a never-ending torrential downpour starts and everything will be closed and you will be soaking wet and miserable. But if it's the former… you're golden, and will have all the ride almost to yourself. Worth the gamble? Yep!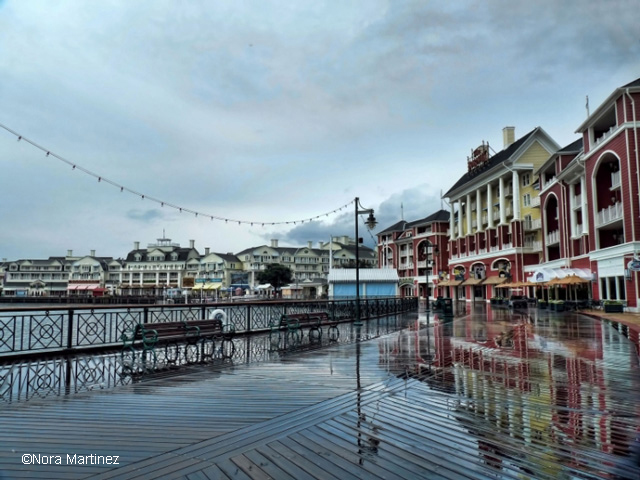 5. Not buying a Memory Maker. This can be risky, because if you end up taking tons of must-have photos, you'll likely end up spending a lot more money than if you would have just bought Memory Maker outright. On the flip side of that, if you buy a Memory Maker package and then don't take a lot of photos, you'll feel like it was a total waste of money.
6. Buying the Disney Dining Plan. The Disney Dining Plan offers a lot of food and depending on which dining plan you get and the size of your family, some of it could go to waste. I can honestly say that my family has never used all of our snack credits. It's just SO much food. I actually have a hard time eating two full meals and two snacks every day on my trip, but I realize that some people may be different (looking at you, my dear fiance!). Also, if you have little ones who aren't going to eat a lot, the dining plan may be a risky maneuver.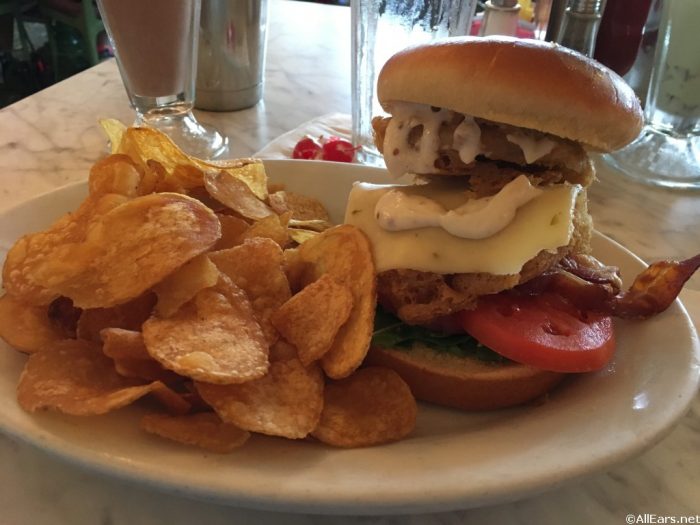 7. Waiting to find a spot for the fireworks. I admit it — I also do this all the time. You know how it goes — you're rushing to fit in one more ride before the fireworks and the line takes a little longer than expected. Now, you are in a massive hurry just to get in front of the castle to see the fireworks, let alone get a decent spot. As you're running by, you spot it, the perfect spot. Luckily, you and your family are able to squish in and breathe knowing that all is well.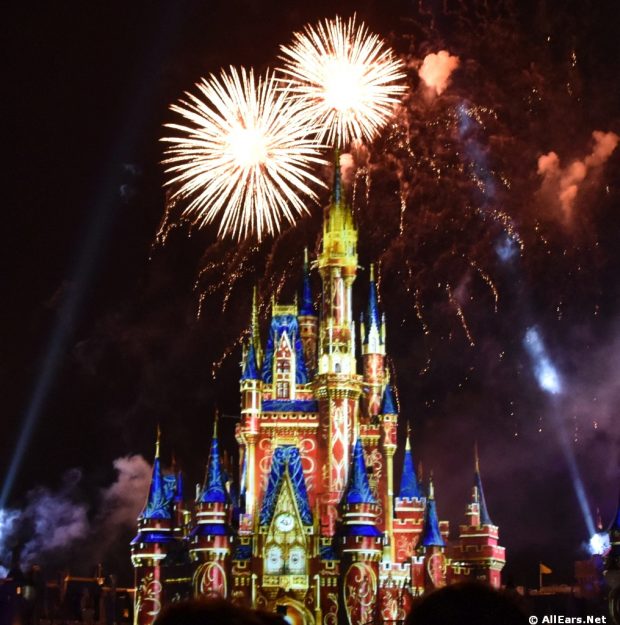 This, clearly, is a perfect scenario. The chances of it are VERY slim. What typically happens it that the areas surrounding the castle are so crowded that you end up "watching" the fireworks as you exit the park through Main Street. But you never know, you may hit it lucky!

8. Trying new food. This won't come as a shocker to anyone, but food at Disney is expensive. Trying a dish or a restaurant you aren't too sure about is pretty risky because it truly might not pay off. This is why it is so important to do a little research! View the menu of the restaurant before making a reservation to make sure there is something that sounds yummy and check out food/restaurant reviews. BUT, we also think that trying new foods can be one of the best experiences when visiting Disney. Eating at locations like Tiffins or the Skipper Canteen might seem like taking a chance since the dishes aren't very standard, but you just be rewarded with a delicious dish that you crave for years to come.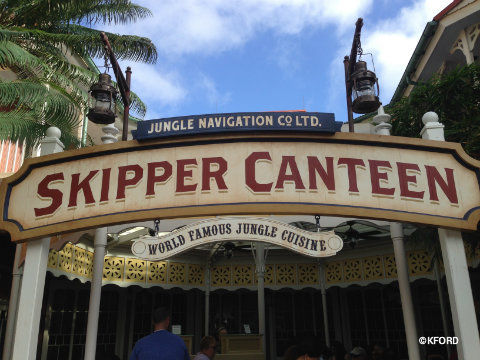 9. Leaving the poncho/umbrella in the room. We get it, your park bag is heavy. The kids refuse to carry it and you're stuck lugging around six ponchos that haven't been used since the trip began. The irony of the situation is that the ONLY day you leave your poncho or umbrella in the room will likely be the day that Florida decides to bless everyone with a surprise torrential downpour.  But, if you bring your poncho it will likely be one sunny, hot day. The choice is yours.
10. Not scheduling rest time in your afternoon. Or not scheduling a rest day if you've planned a long vacation. Remember, this is a vacation. It is always nice to give yourself time for a little rest and relaxation. The risk of not doing this is exhausted children and a higher number of conflicts within the family since everybody is worn out. Scheduling a rest day might take you away from the parks, but there are plenty of great family fun activities at the resorts. Maybe spend a day splashing in the pool or watching Disney movies. Or play mini golf, or go to Disney Springs or Downtown Disney at Disneyland for shopping, restaurants, and entertainment. There are so many opportunities to have a fun R&R day at Disney.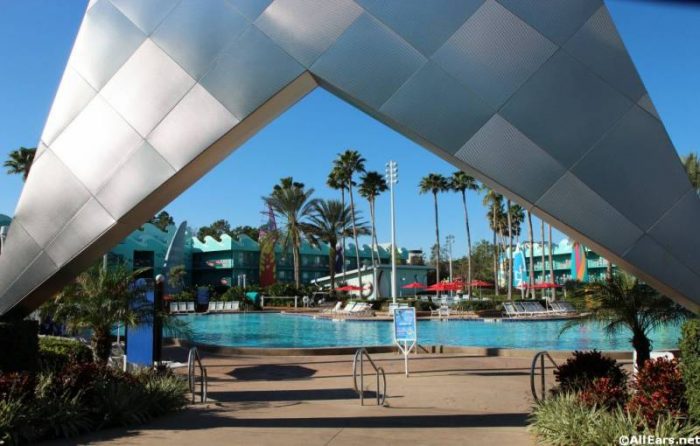 11. Going to the parks without a wallet. It is nice to leave the wallet at home when everything is linked to your MagicBand, BUT it's risky because MagicBands are not foolproof. The truth is that sometimes the system goes down leaving you moneyless. Since the system is all electronic, if it crashes for any reason the company cannot keep up with what is being purchased or who was purchasing the item, therefore they wouldn't be able to charge you later. Another reason it is risky to leave the wallet in the room is that a number of locations require ID for those under the age of 35. Therefore,  you might not be able to purchase the alcoholic beverage you want without your wallet.
What's a risky maneuver you often find yourself doing while in the parks? Let us know in the comments below! 
Be sure to follow @allearsnet on Instagram and Twitter!
Check out our YouTube Channel for reviews, news, information and more!
Click below to subscribe to the AllEars® newsletter so you don't miss news of any of the latest Disney news!