We love walking through the Disney parks attempting to spot all of the Hidden Mickeys. We try to find a new one each time we visit. Some of them are SO hidden!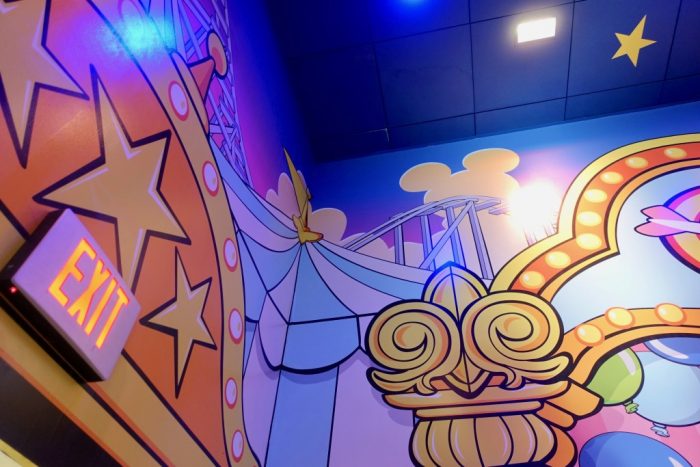 That's why we thought it would be fun to explore a few of them together. So put on your Mickey Ears and follow along as we point out six Hidden Mickeys you probably didn't know about!
A few weeks ago, Hidden Mickey Guy Steve Barrett shared his favorite hidden Mickeys, so let's explore those first.
Walt Disney World
1. This Hidden Mickey on Main Street U.S.A.
This hidden Mickey will be found in the cement near the curb in front of the Crystal Arts Shop on Main Street U.S.A. in Magic Kingdom. It can be a little tricky to see because it blends in really well with the concrete. We have found that it is a little easier to spot after a rain!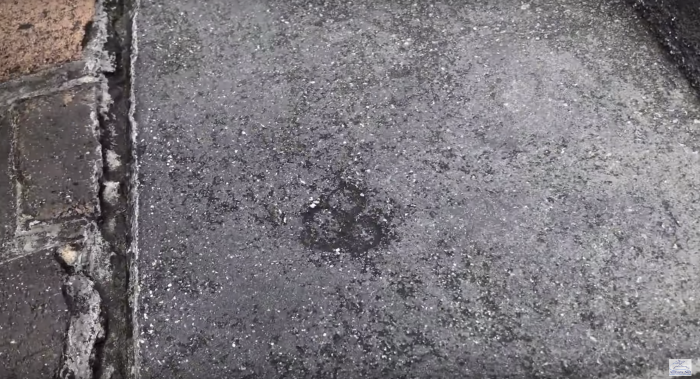 2. The Grim Reaper Hidden Mickey
You'll have to hop on the Haunted Mansion to spot this little guy… and heads up! It's sorta hard to see. What you'll need to do is to pay very close attention toward the end of the ride. You will see a standing coffin-like feature with a projection of the Grim Reaper. If you look closely, you may just notice that a Hidden Mickey is in his hand.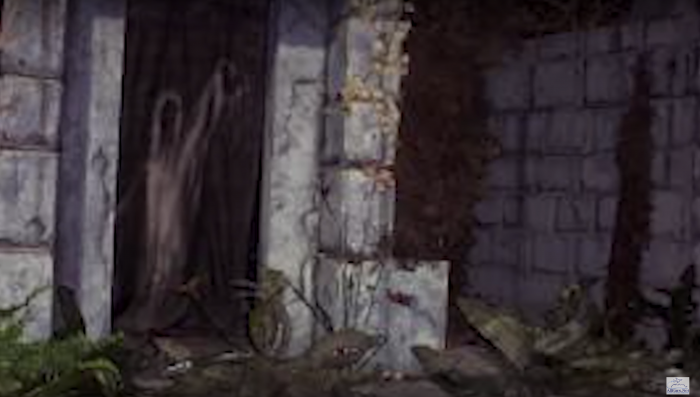 3. This Tomorrowland Hidden Mickey
As you walk to Space Mountain in Tomorrowland, keep your eyes on the ground. You just might spot a pretty worn-down Hidden Mickey in the cement. This Hidden Mickey can be found in the concrete between Cool Ship and the Lunching Pad. It seems as though a Cast Member drew a Mickey in the cement years ago when the concrete was first poured. It's pretty hard to spot and is much easier to see after a rain since it has been so worn down by people stepping on it over the years.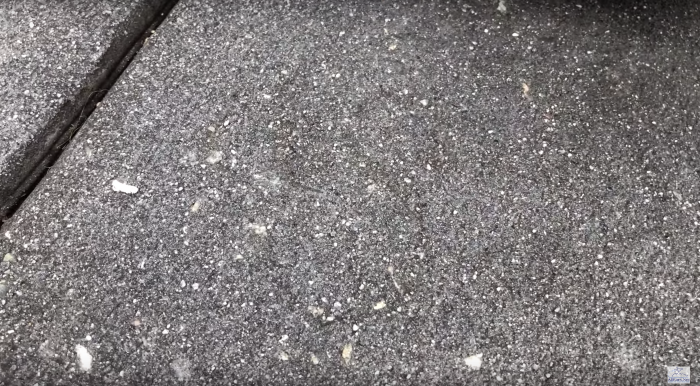 You can learn a bit more about these and a few more in our Hidden Mickey YouTube video below!
Now, let's check out a few Hidden Mickeys that you may not know about over at the Disneyland Resort.
Disneyland
4. This Disneyland Hotel Hidden Mickey
There are quite a few Hidden Mickeys at the Disneyland Hotel, but here's one  in particular that we love. If you happen to find yourself on the second floor in the Convention Center area keep your eyes peeled for a painting of Space Mountian. At the top left of the picture, you should see a tilted Hidden Mickey in the fireworks. Steve learned about this one with the help of a guest named April Beisser.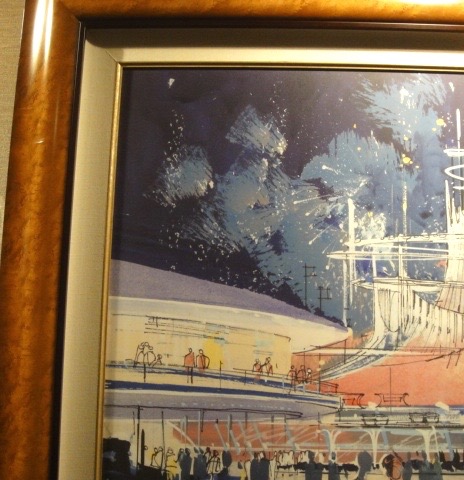 5. Luigi's Rollickin' Roadsters Hidden Mickey
Speed over to Cars Land in Disney California Adventure to find this Hidden Mickey. Near the rear of the ride arena, you will see quite a few silver tire rims. If you look at the center of the bottom row, you will spot a rim that has three holes without bolts that might create a classic Hidden Mickey. It's just tilted downward and to the left a bit. Steve learned about this Hidden Mickey from a tip submitted by Steve Orme.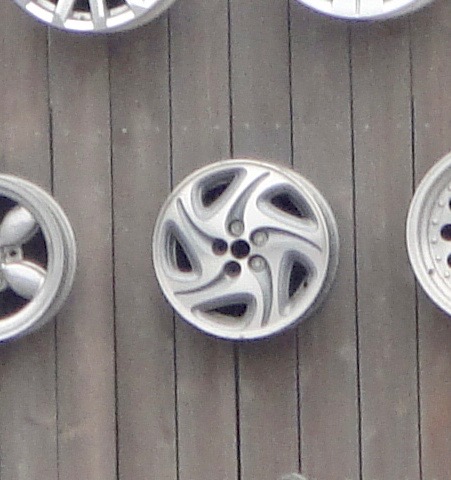 6. Goofy's Sky School Hidden Mickey
When soaring at Goofy's Sky School in Disney California Adventure be on the lookout for a Hidden Mickey in the standby entrance queue. When walking through you will see cork bulletin boards along the walls. On the very first board, you should be able to see three impressions in the cork poking out from behind the note that reads, "Notice to Appear."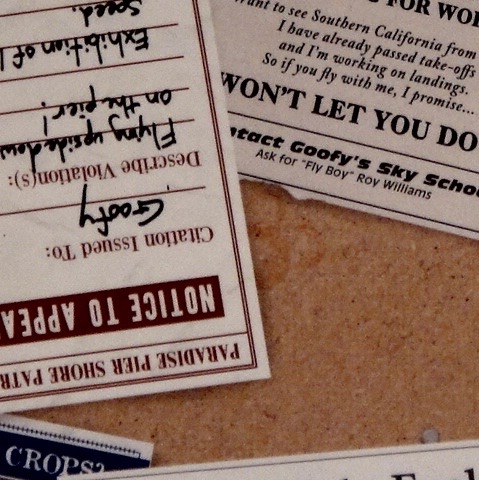 And if you're interested in learning a bit more about where you can find Hidden Mickeys in the park, then be sure to check out our Searching Disney with Steve column. 
Where is your favorite Hidden Mickey located? Do you hunt for them when you're in the parks? Let us know in the comments below! 
Check out our YouTube Channel for other videos on Hidden Mickeys, as well as reviews, news, information and more!
Be sure to follow @allearsnet on Instagram and Twitter!
Click below to subscribe to the AllEars® newsletter so you don't miss any of the latest Disney news!