I know what you're thinking — I don't like running, so why would I go on vacation to run? In fact, your face may look a little something like this…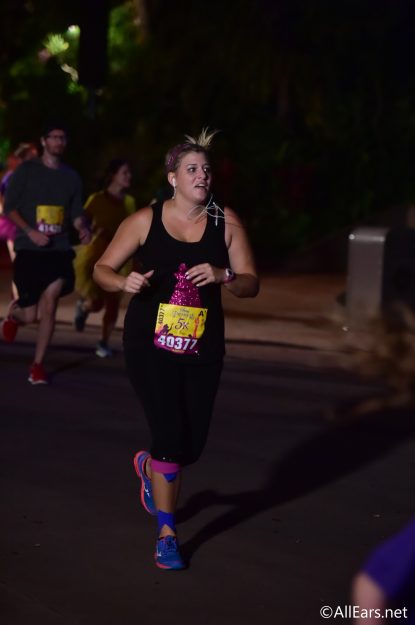 But let me tell you, everyone and I mean EVERYONE, should try a Disney 5K if they can! And trust me, I used to be one of those people who thought, "What kind of a crazy person would PAY to run while on vacation?!"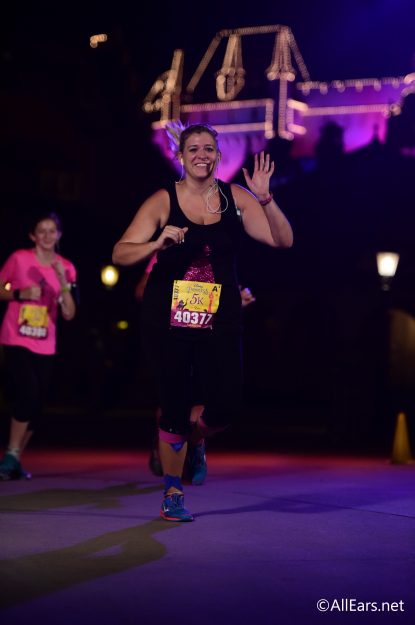 Then one day, some friends convinced me to join them at a 5K and I had so much fun! I have since done four Disney 5Ks AND a half-marathon.
So why should you do a Disney 5K?
For starters, you don't have to run. Don't let the idea of having to physically run 3.1 miles steer you away from participating. As long as you finish the race in the time allotted, you can walk, run, crawl, somersault, or cartwheel to the finish. (I am actually not sure if you can cartwheel. Please don't try it.)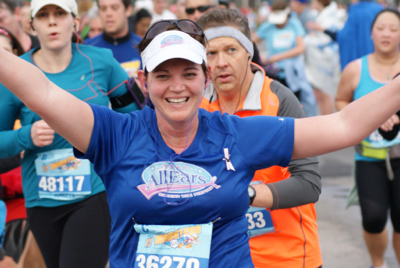 Typically the time allowed is 16 minutes per mile, which for most folks is a jaunty power walk. Trust me — you've walked through Animal Kingdom faster trying to be the first one on Flight of Passage.
Another great reason to do a runDisney 5K is that the other racers get really into it. People dress up in full costumes! The races all have different themes — from princesses to Star Wars. It makes running (or walking) way more fun when you're in a Disney-inspired outfit.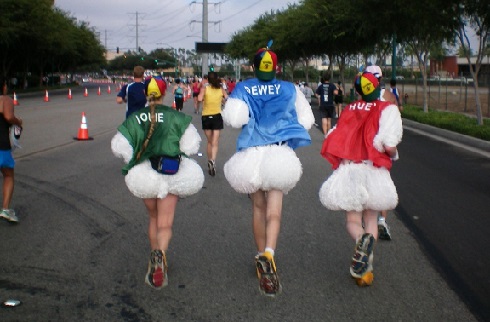 The runners aren't the only ones to watch in the races — Disney characters join you as well. Stationed along the course is all kinds of entertainment, from parade floats to DJs to characters!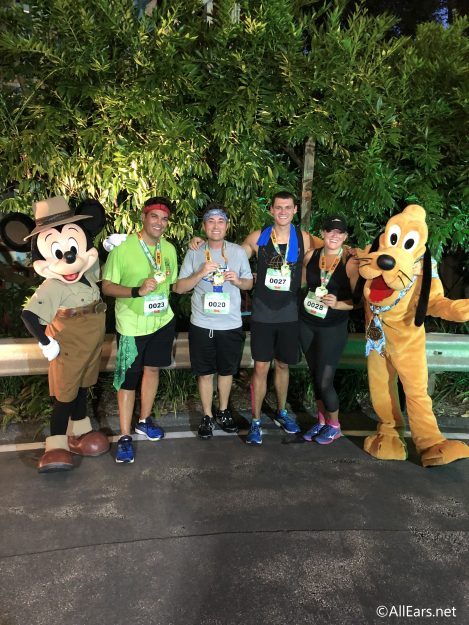 You'll see classic friends like Mickey and Pluto, but also rare finds such as various princes, Star Wars characters, and more!
Honestly though, you may not even notice the characters because you're too busy looking at the scenery. Most of the 5Ks take place at Epcot, and you get to run through the park before anyone else gets there.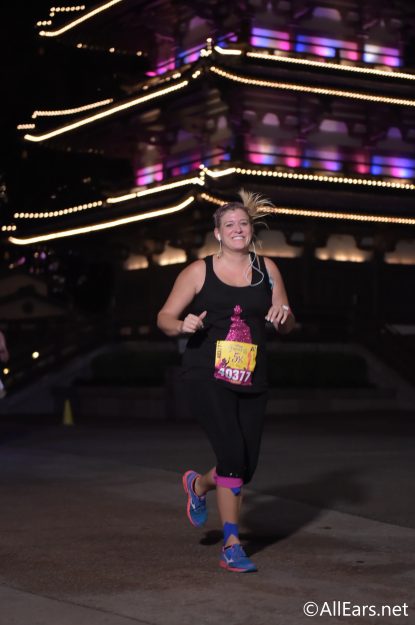 We've all done laps around the World before, but there is something super magical about running through the park while it's still dark out.
But most of all, the reason anyone and everyone should run a Disney 5K is this moment right here: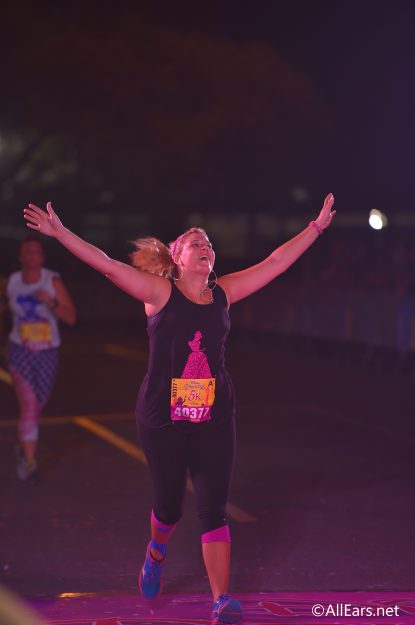 The sense of pride that comes with crossing the finish line! Whether you're an avid runner or this is your first 5K, nothing is as exciting as the moment you finish the race.
PLUS, you get a super cool medal.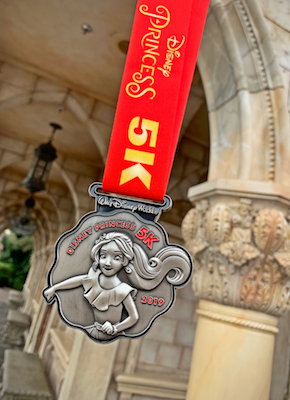 So there you have it — characters, the scenery, costumes, and the moment you cross the finish line! (And the bling — the medal.)  runDisney 5Ks are a great way to push yourself in a new way while on your vacation! So grab a friend and we'll see you at the finish line!
Have you done a Disney 5K? Did you have fun? Let us know in the comments!
Want to read more about runDisney races? Check out these recent posts!
Be sure to follow @allearsnet on Instagram and Twitter!
Check out our YouTube Channel for reviews, news, information and more!
Click below to subscribe to the AllEars® newsletter so you don't miss any of the latest Disney news!