So you're going to Walt Disney World… HOORAY! But where should you stay? With more than 20 resorts on property, it can be hard to choose the one that's right for you.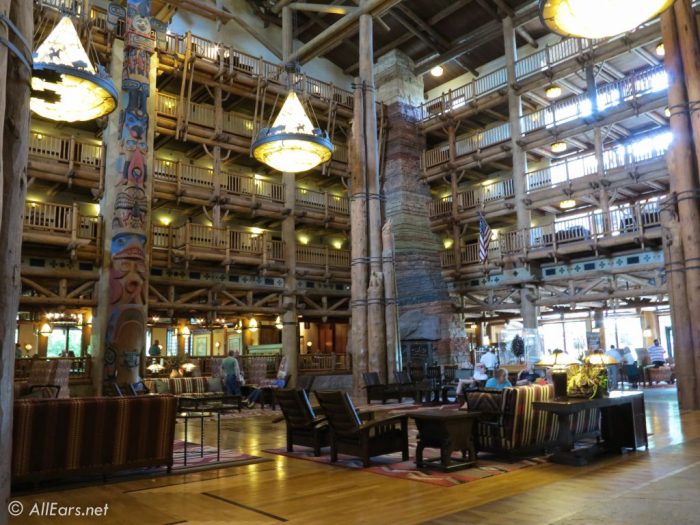 That's why we've put together this list — to help you decide which resort is the best place to stay on your vacation, based on what kind of vacation you're aiming for.
BEST RESORT FOR FOODIES: Disney's Animal Kingdom Lodge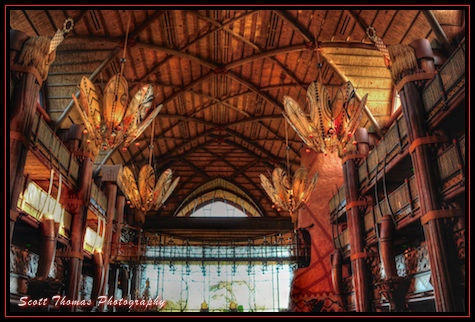 Animal Kingdom Lodge hosts a lot of great features — where else are you going to wake up with a giraffe outside your window? But one of the best parts is the food!
Dining includes signature restaurant Jiko (read a recent review here!), the buffet at Boma, and the underrated but fabulous Sanaa. For lovers of fine dining and wine, Animal Kingdom lodge is the place to stay.
Check out our recent video of "9 Things You Didn't Know You Could Do at Animal Kingdom Lodge."
BEST RESORT FOR FAMILIES: 
Disney's Art of Animation Resort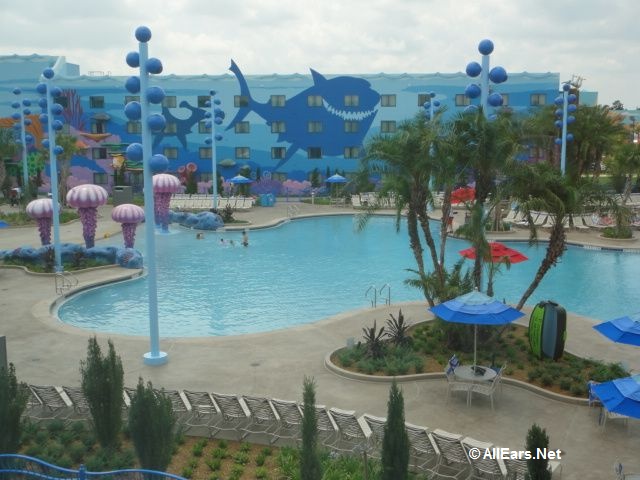 Disney's Art of Animation Resort is SO MUCH FUN. Each of the four sections (The Little Mermaid, The Lion King, Cars, and Finding Nemo) bring favorite movies to life in a very large sense. The rooms are themed incredibly well, and three of the sections are family-style suites complete with two bathrooms and a kitchenette, perfect for families.
BEST RESORT FOR NIGHT-LIFE LOVERS: Boardwalk Inn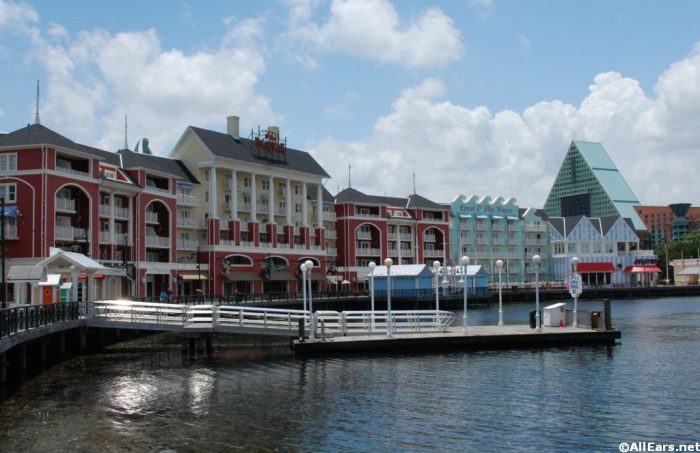 If you are a night owl who wants activities after dark, then head to the Boardwalk Inn! Not only is the Boardwalk walking distance to Epcot, it has its own unique entertainment that extends well past park hours. From a dueling piano bar at Jellyrolls to mysterious drinks at AbracadaBar this is the place to stay for nightlife just a few steps from your room.
BEST RESORT FOR OUTDOORSY FOLKS : Fort Wilderness Resort and Campground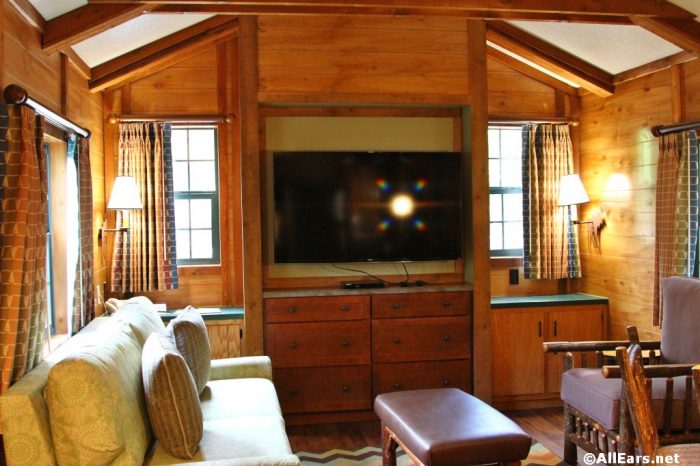 Do you love the outdoors? Then this is the hitchin' post for you! At Fort Wilderness, you can hook up your camper, pitch a tent, or stay in an awesome 6-person cabin. There are TONS of activities for the whole family at Fort Wilderness you won't find anywhere else — from the hoe-down dinner fun of the Hoop Dee Doo Musical Revue to horseback riding, and s'mores at a campfire sing-along! You could spend a week at Fort Wilderness and never need to step foot in a theme park — but that would be silly, especially because Magic Kingdom is just a boat ride away.
BEST RESORT FOR MAGIC KINGDOM ENTHUSIASTS: Contemporary Resort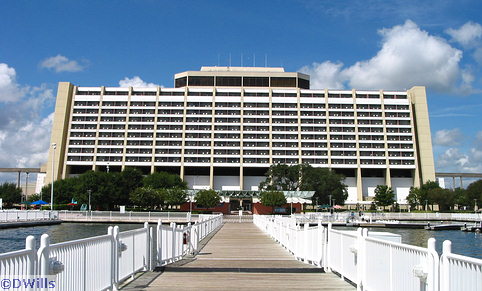 If Magic Kingdom is your favorite place to be, then book a stay at the iconic tower right next door! The Contemporary is the only resort that's walking distance to the park, which is a huge time-saver and a great convenience. It's also the first stop on the Resort Monorail Line on the way back, in case you're tired from all that MK fun (which, in our experience, you will be!). The Contemporary also offers great dining, including the incredibly popular character buffet Chef Mickey's and the top-of-the-world views at California Grill, making this truly a one-of-a-kind resort.
BEST RESORT FOR ROMANTICS: Port Orleans Riverside and French Quarter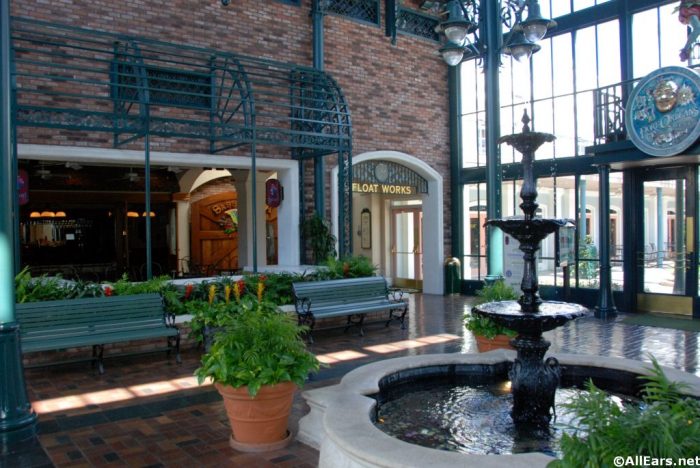 Both sections of Port Orleans offer a quiet, quaint vibe that several members of our team said make them the most romantic spots in Disney World! You can stroll along the river, take a horse-drawn carriage ride, or hop on a boat to Disney Springs for a delightful meal. The Port Orleans hotels are two of the most delightful and off-the-beaten-path places that have deluxe feels at moderate prices.
BEST RESORT IF YOU WANT OVER-THE-TOP DISNEY THEMING: All Star Movies Resort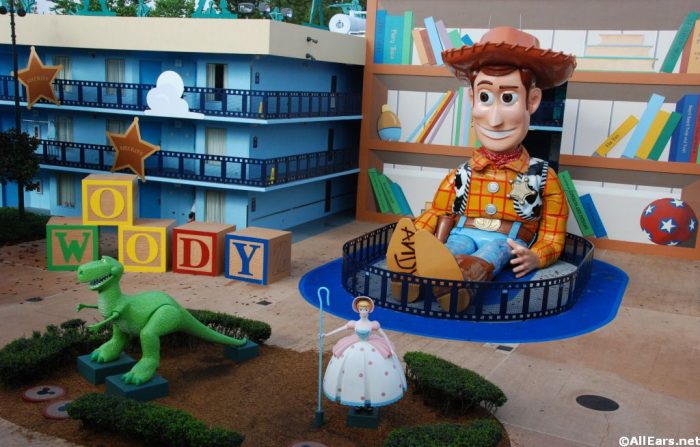 All Star Movies brings to life giant characters in a fun, family setting. From The Love Bug to Toy Story, you (and your kids!) will have so much fun wandering around and seeing giant versions of your favorite characters. The All Star Movies Resort is also in the value resort category, making it a great deal for the price. Also, while it may not have the most exciting dining options, the bakery case is usually home to some of the best and most fun cupcakes in Disney!
BEST RESORT IF YOU WANT LESS DISNEY THEMING: Coronado Springs Resort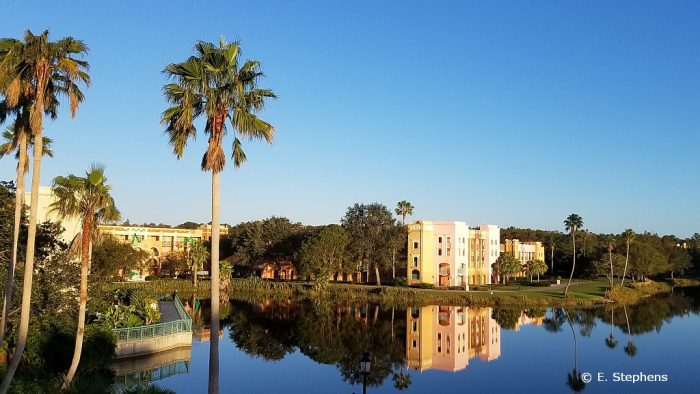 We get it — not everyone wants magic and pixie dust in their face the WHOLE time they're on vacation (we don't judge). If you want the high-quality Disney service and luxury, but maybe less Mickey Mouse at night, check out Coronado Springs. The resort is undergoing a large transformation right now, with new dining opening soon, so this is also a great one for adults to try new upscale restaurants!
BEST RESORT IF YOU "REALLY" WANT TO FEEL LIKE YOU'RE ON VACATION: Disney's Polynesian Village Resort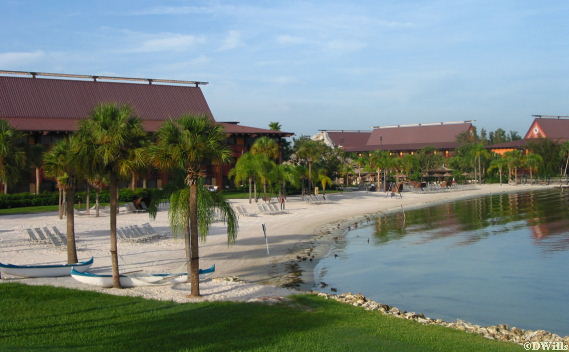 I mean, sitting on the beach drinking a Dole Whip margarita while watching fireworks from the castle… does it get more vacation than that?! Plus the lush grounds with the tropical theming make you feel that you're several thousand miles away from the real world.
These are just a few of our favorite resorts! There are so many to choose from — which are your favorite resorts and why? Let us know in the comments!
Want to read more about Disney World hotels? Check out these recent posts: