Guardians of the Galaxy — Future World — EPCOT
At the 2017 D23 Expo, Disney announced a Guardians of the Galaxy-inspired attraction would be coming to EPCOT's Future World in an area to rethemed as World Discovery. This is in alignment with the original vision of EPCOT's Future World as a place to experience the excitement and adventure offered by space travel.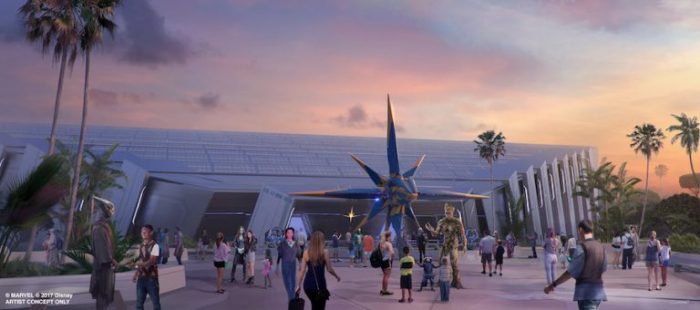 The new E-ticket attraction is based on Marvel's Guardians of the Galaxy film series, and brings Marvel into the Disney World parks for the first time. The attraction's queue will be in the re-imagined Universe of Energy building, with the ride in a new building.
The ride will feature groundbreaking ride vehicles and technology. The coaster is being pitched as a storytelling coaster. Riders will be facing the "story" of the ride in vehicles that move from the left to the right rather than racing by it, as they usually do in conventional coasters sitting in fixed vehicles facing straight ahead. Watch a preview of the coaster's ride technology here:
The ride is expected to open in 2021 as part of Disney World's 50th anniversary.
Construction Updates