Disclosure: We were invited by Walt Disney World to attend a media preview of Guardians of the Galaxy: Cosmic Rewind. This did not affect our reporting of the event — our opinions are our own.
Guardians of the Galaxy: Cosmic Rewind is finally opening in Disney World on May 27th, but we're getting a sneak peek at this upcoming attraction today. After months of waiting and updates on things like the ride vehicles, the queue, and the Cast Member costumes, it's time to check out this new indoor roller coaster!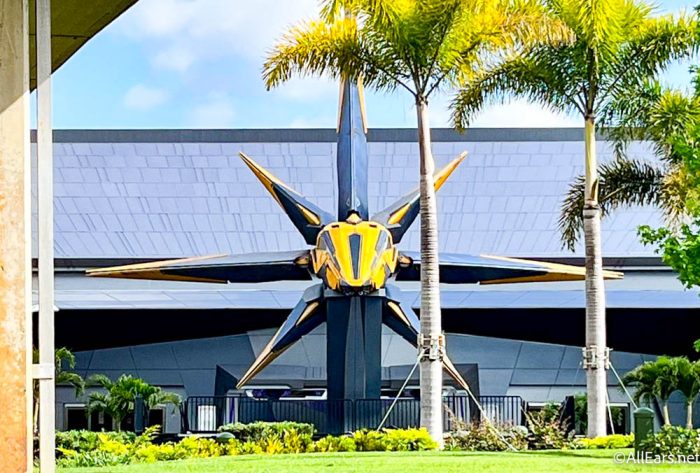 Today, we are bringing you a spoiler-free review of Guardians of the Galaxy: Cosmic Rewind. We've already taken a look at the coaster itself, but now we're diving deeper into how this ride compares to other Disney attractions and who should prioritize it during their next Disney trip!
For a full look at the roller coaster (which does contain some spoilers!), including the ride's location, backstory, pre-shows, and the ride itself, check out our first look post here:
In this post, we'll be doing a spoiler-free review of the ride. We'll take a look at the intensity level, how the coaster compares to existing Disney World rides, who should definitely plan on riding it, and who should consider passing on this new experience.
Some Quick Reminders
Here are a few things to remember as you plan on whether or not to ride. These are things we already knew about the coaster before riding it today, but it's always good to have a fresh reminder.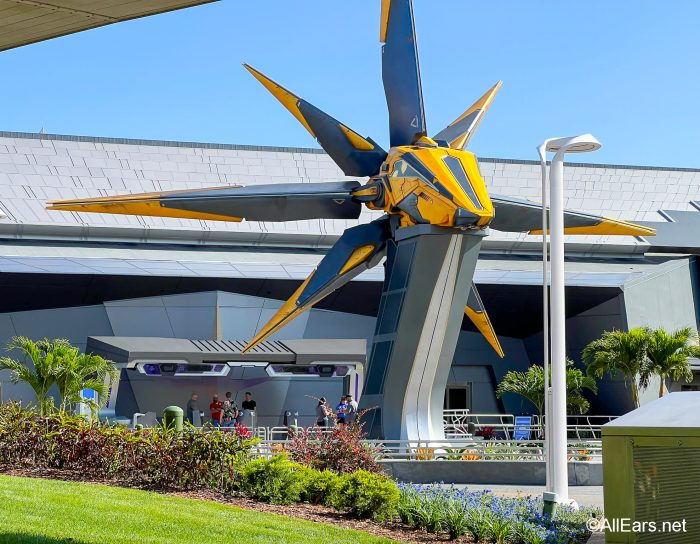 First of all, guests should keep in mind that this ride has a 42-inch height requirement. So if you're traveling with kids who don't meet that requirement, they will not be able to ride.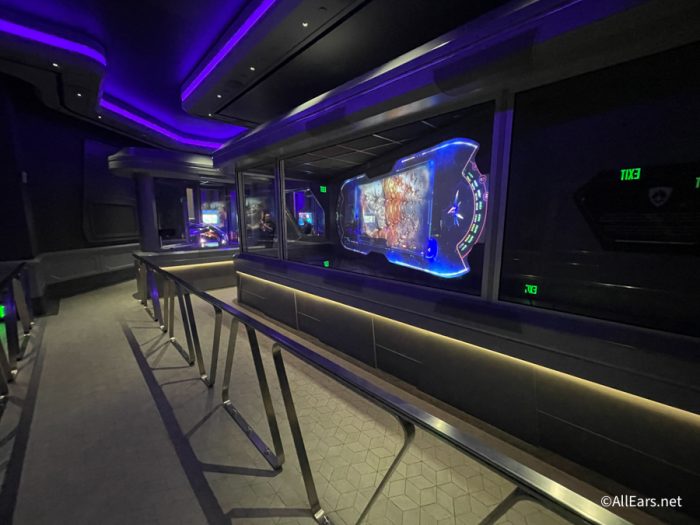 Guardians of the Galaxy: Cosmic Rewind is an omnicoaster, meaning the ride vehicles don't just move forward — they can move in other directions as well. The ride vehicles swivel and rotate, like the Doom Buggies in Haunted Mansion (only at a faster rate).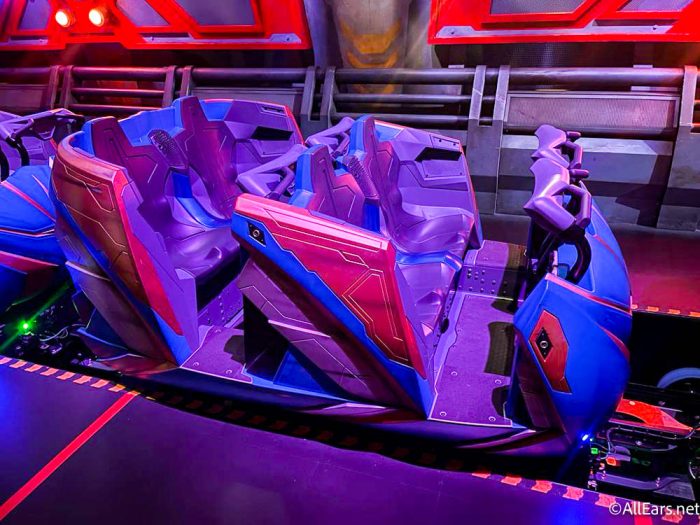 This is also the first Disney coaster ever to feature a reverse launch. Once you board, be prepared to move backwards instead of forwards.
How Intense Is the Coaster?
As part of the media event, we rode Cosmic Rewind a few times. And from our experience, we'd say that this ride is somewhere between Space Mountain and Rockin' Roller Coaster in terms of intensity.
The most thrilling part of the coaster is definitely the reverse launch, and there aren't really any other big, thrilling moments after that. In Expedition Everest, the ride suddenly goes backwards very fast, and in Rockin' Roller Coaster you'll go upside down and through a corkscrew. Cosmic Rewind doesn't have moments like that, so we think it's less intense than those roller coasters.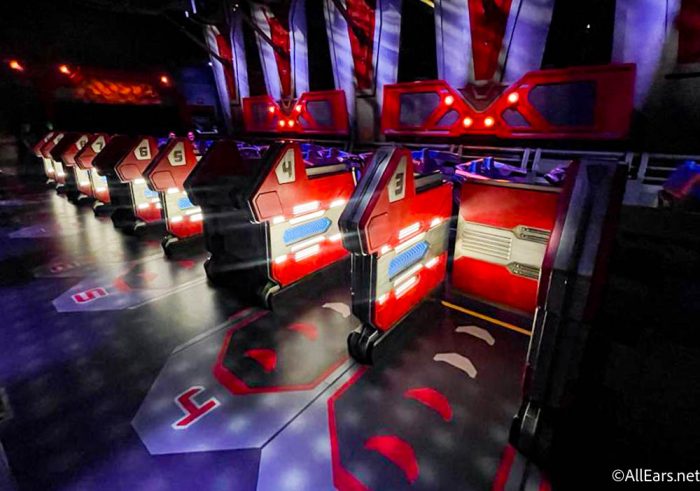 However, it is still a fast and exciting ride, and it doesn't stop the whole time. Although it doesn't have those big moments, the overall experience feels more intense than Space Mountain. And it's clearly using some newer technology than you'll find on Space Mountain, so we think the thrill level is higher than that coaster.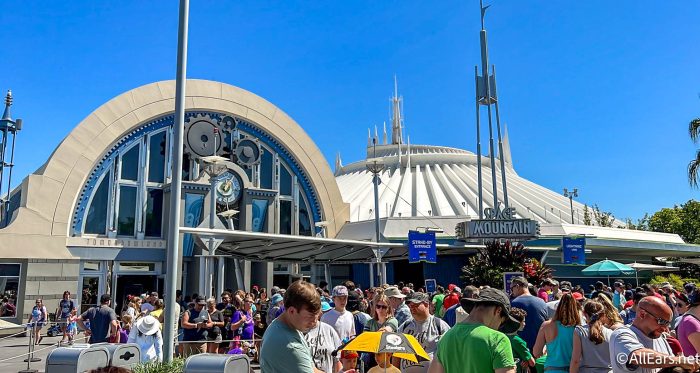 One of the biggest differences between Cosmic Rewind and Space Mountain in Disney World is that there are screens around you (above you and to the sides) with things happening on them. You'll see characters and events flying around. Because of those screens, this ride actually reminded us a lot of Disneyland's version of Space Mountain.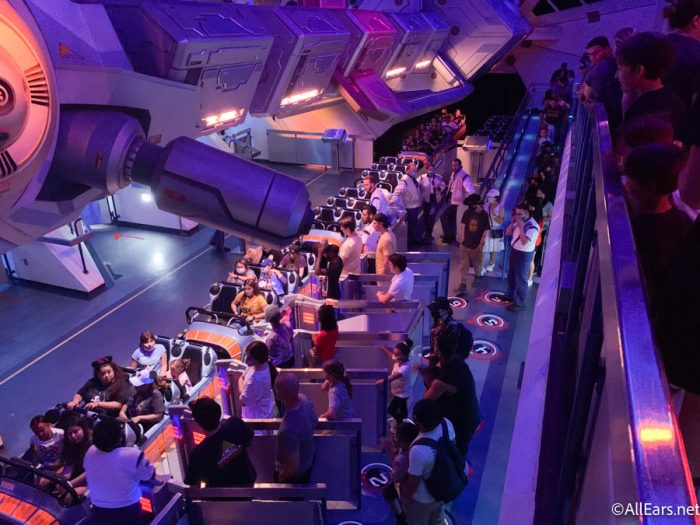 So if you can handle Expedition Everest and Rockin' Roller Coaster in terms of thrill level, we think you'll be just fine on this new coaster.
Will I Get Sick?
There are a couple of different ways that a ride can make you sick, and we'll cover them all here. First of all, Cosmic Rewind is not jerky. This ride won't whip you around or cause headaches due to sharp movements. In fact, it was incredibly smooth.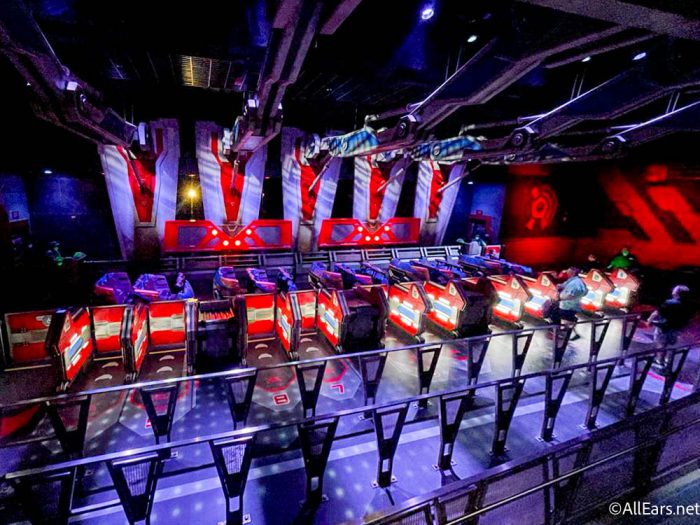 We're talking Seven Dwarfs Mine Train-level smooth here. And the ride vehicles reminded us a little bit of that coaster as well, since the Seven Dwarfs vehicles also move in more than one direction. You know how you can swing side-to-side in the mine train carts? That's a little bit similar to how you will be moved around in the Cosmic Rewind cars, although the movements are bigger with Cosmic Rewind.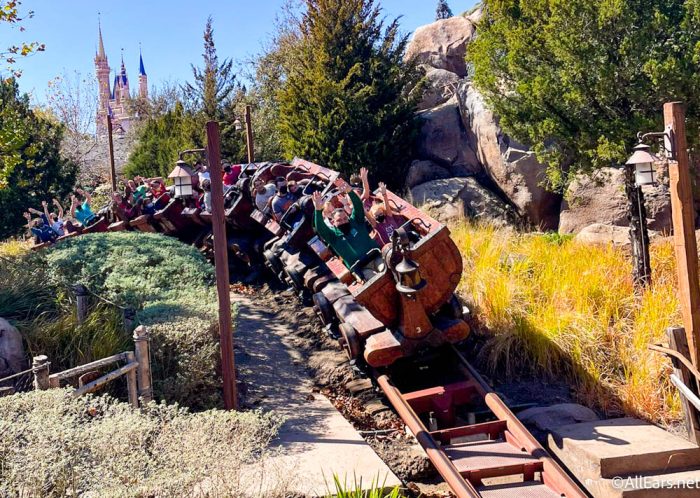 Although the omnicoaster vehicles in the new ride are able to spin 360 degrees, you never actually spin in a full circle during the ride. You'll get turned around, but it's not like Mad Tea Party where you're just spinning in circles the whole time.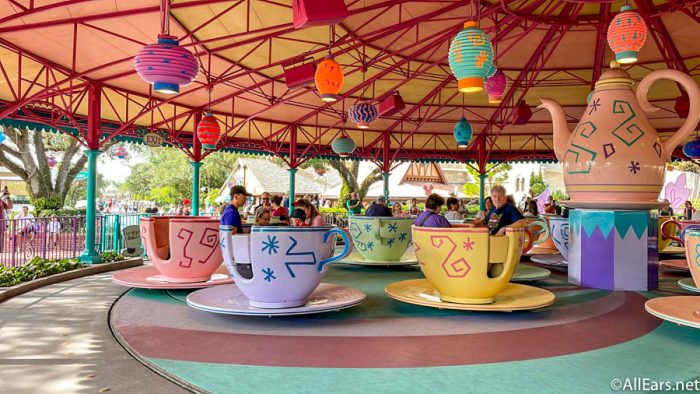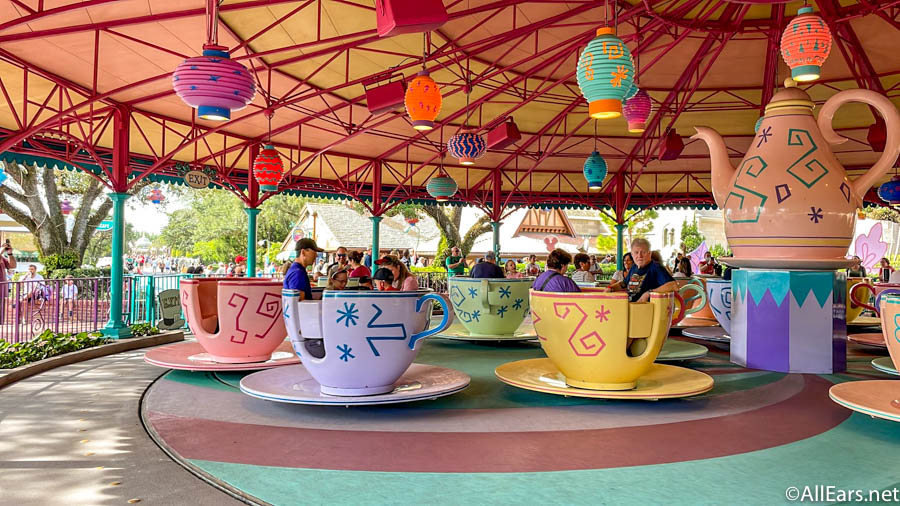 But could the spinning — however mild — and screens make you nauseous? It's definitely possible. If you tend to get nauseous on roller coasters (like Space Mountain and Rockin' Roller Coaster), the odds are good that you'll feel a little sick after riding this new ride.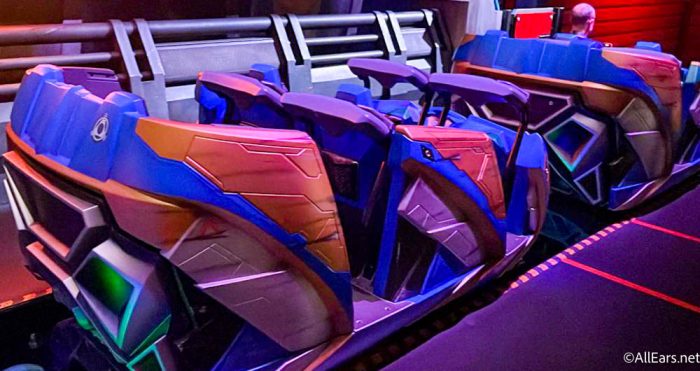 And we talked to a few other people who didn't feel so hot after riding it once and definitely were feeling sick after riding twice. However, when Molly rode it a few times, she didn't feel sick at all. She doesn't usually get sick on coasters, but simulator rides like Mission: SPACE and Star Tours do make her feel sick. So the simulations on Cosmic Rewind weren't enough to bring on the nausea, but the actual physical movement could cause problems if you usually avoid coasters.
Is It Worth the Wait?
When Guardians of the Galaxy: Cosmic Rewind opens on May 27th, it will have a virtual queue. However, we're expecting the ride to eventually change to a normal, physical queue (since other rides have done this). Once that happens, the lines are going to be LONG.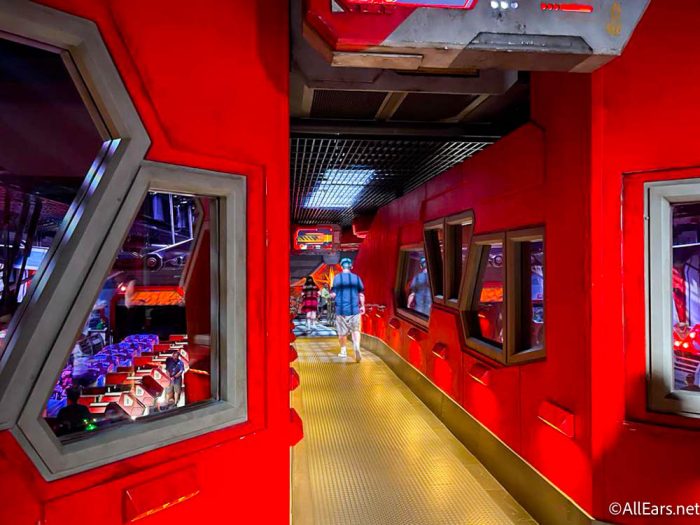 So is it worth the hassle of getting a spot on the virtual queue, and will it be worth the wait when (or if) the line changes to a physical queue? In our opinion — yes. For a couple of reasons.
First of all, the ride itself is very long. It's one of the longest indoor coasters in the world, after all! So it's not like waiting an hour to ride Rockin' Roller Coaster, which actually only lasts for about 90 seconds. With the new coaster, you get a lot more ride time.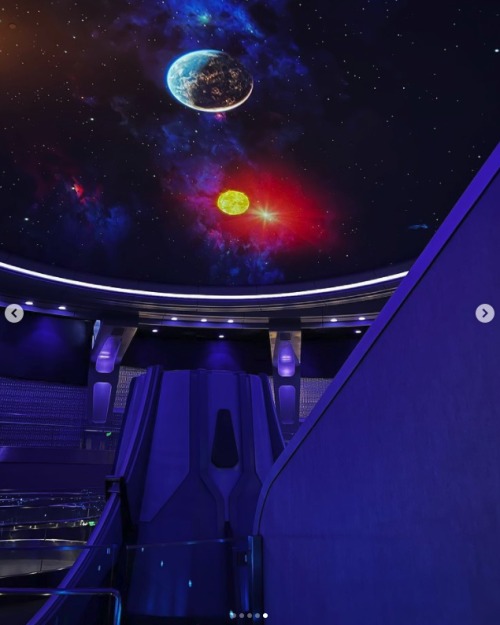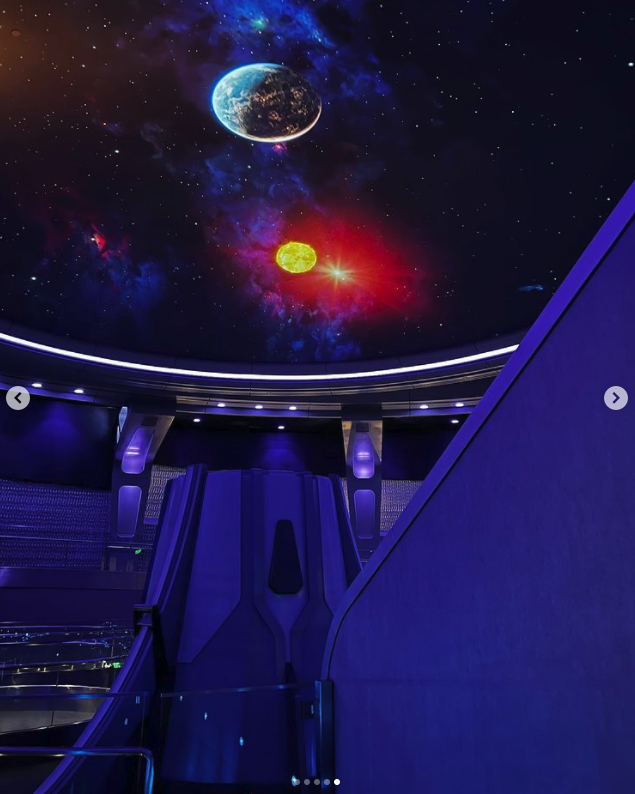 In addition, the pre-show for this ride is split into multiple parts, so the wait time doesn't feel quite so bad. Instead of just standing in line for the full time, you'll get to see characters, learn about the story, and move through different rooms.
Who Will Like It?
So the big question — who will like this ride? We think anyone who enjoys roller coasters is going to want to try this ride. The backward launch is thrilling, and the fast pace and length of the coaster make it very enjoyable throughout the ride time.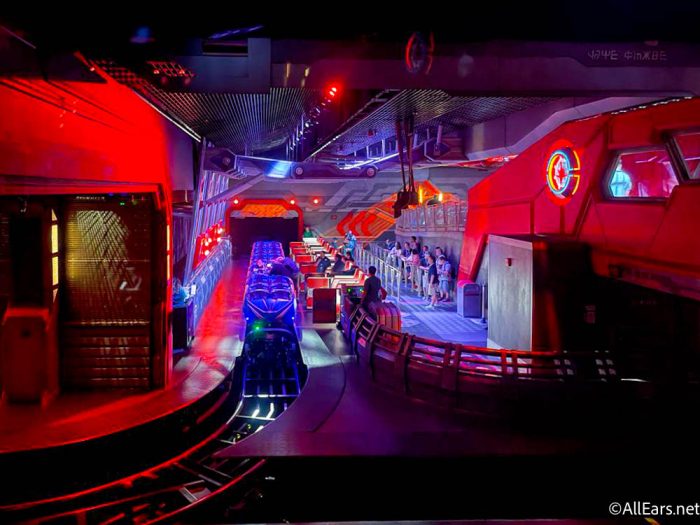 If you're interested in new technology, this ride is also for you! The omnicoaster vehicles are unusual, and it's cool to see them in use. There are also projections and screens throughout the ride, which could be interesting from a technological point of view. Here comes the new omnicoaster vehicle!
‼️SPOILER ALERT‼️

Ready to join me on my quest to SAVE THE GALAXY?🌀💫 #CosmicRewind #DisneyWorld50 pic.twitter.com/cssBd9Dwxj

— AllEars.Net (@AllEarsNet) May 8, 2022
The ride seats 4 people per car, and each car spins to follow the action of the ride!
We think anyone who loves Marvel and specifically Guardians of the Galaxy will have a great time on this ride. There are lots of interactions with the Guardians, including fun quips and hilarious commentary.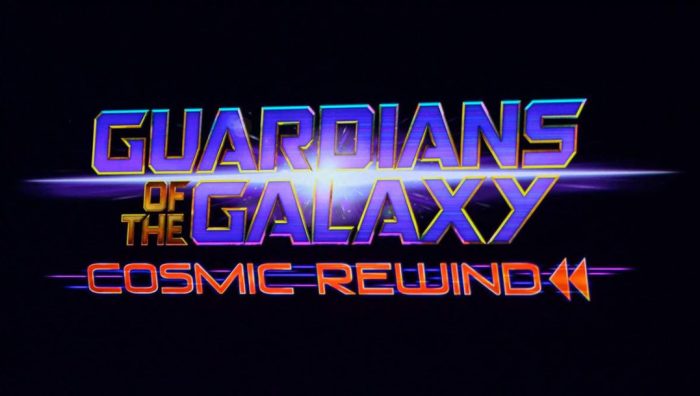 Keep in mind that there are no animatronics on the ride — just sets, lights, and projections.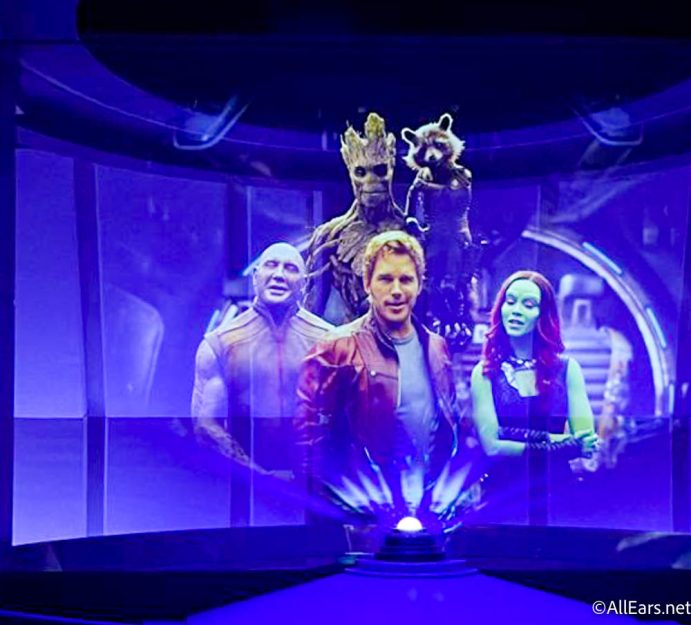 Guardians fans will also appreciate the music in the new coaster, which pulls inspiration from the great soundtracks in the films. You can learn more about the playlist and the inspiration behind it here!
Extra Tips
A couple of extra things to consider before you ride:
A Cast Member told us that the best spot for seeing the most scenes and characters during the ride is the middle row of the vehicle. We're going to be testing out the other rows as well, so stay tuned for more information on the difference in seating arrangements.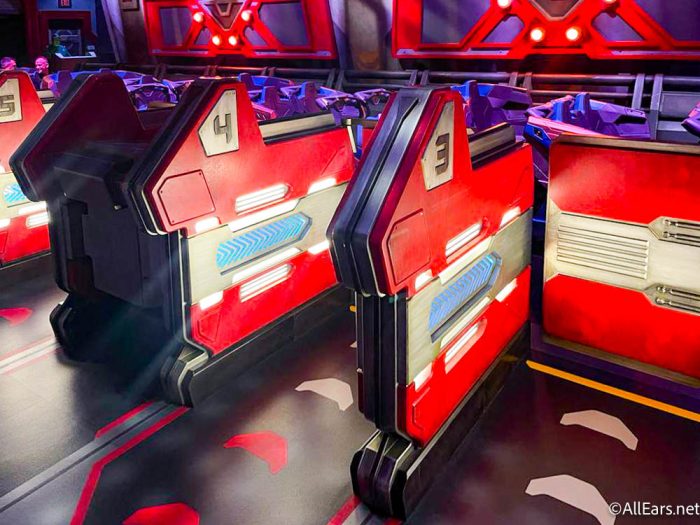 For the best experience with the story itself, be sure to watch Marvel's The Eternals before you ride. Some story elements are pulled from the movie, so this ride will make the most sense if you've seen it previously.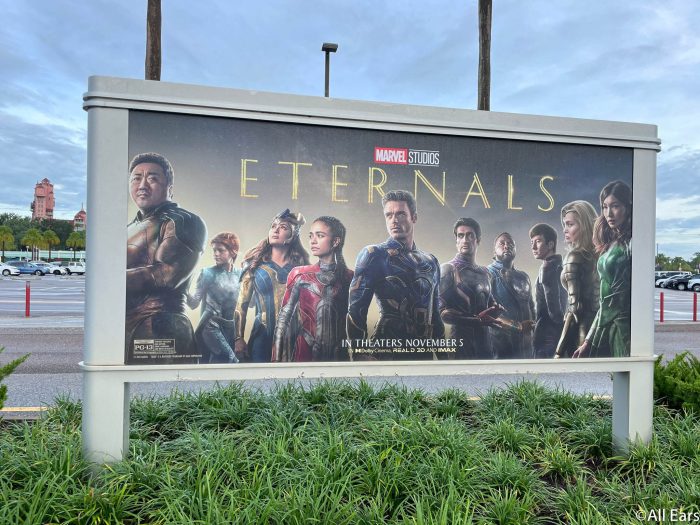 We hope this helps you out as you prepare for your upcoming Disney World vacation and decide whether or not the new Cosmic Rewind coaster is for you. Make sure to keep reading AllEars for the latest Disney news and information!
Join the AllEars.net Newsletter to stay on top of ALL the breaking Disney News! You'll also get access to AllEars tips, reviews, trivia, and MORE! Click here to Subscribe!

Are you excited to experience Guardians of the Galaxy: Cosmic Rewind? Let us know in the comments!