After months, no YEARS of anticipation, we're finally getting the chance to ride Guardians of the Galaxy: Cosmic Rewind in EPCOT!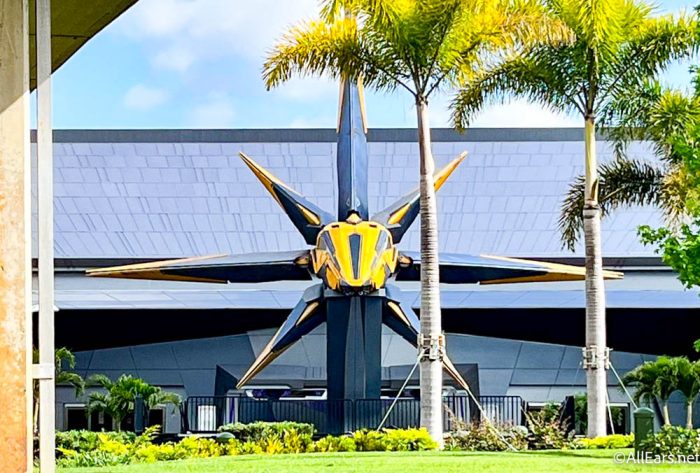 This new ride opened on May 27th and it's Disney World's first "omnicoaster" and first ride with a reverse launch. How exciting! But with all that motion and the constant action of the ride, will it make you sick?
First of all, let's talk about the intensity. Those from our team who rode it found the intensity to be a little more than Space Mountain, but not quite as overwhelming as Rock 'n' Roller Coaster or Expedition Everest. It's fast and exciting, but it doesn't have any super intense moments like the loops on Rock 'n' Roller Coaster or the backward part of Everest.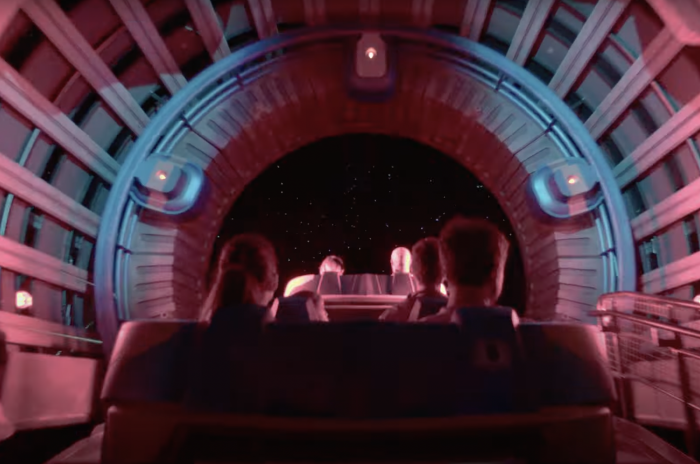 The coaster track itself is incredibly smooth, similar to Seven Dwarfs Mine Train. Throughout your ride, you'll get spun around some to face the action, but you won't ever take a 360-degree twirl. (It's not like the panic-inducing mania of Primeval Whirl, for those who remember that ride!)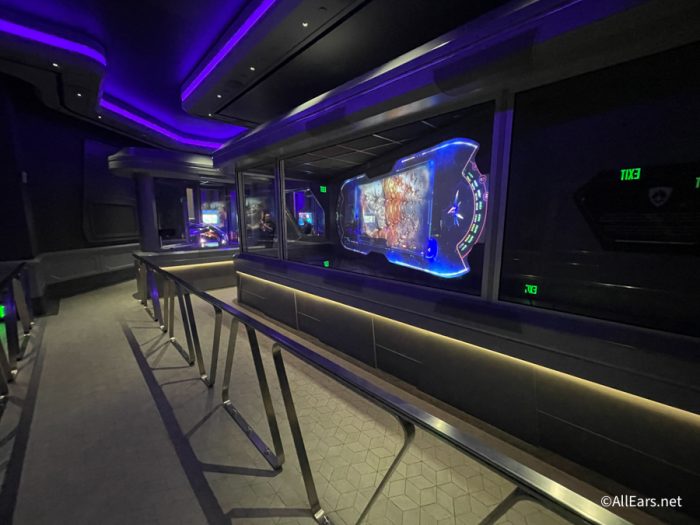 So what about nausea? Well, we had multiple people (with different tolerance levels) try out the ride, and we had some differing results. If you're prone to motion sickness on Disney World's more intense coasters (like those we mentioned above), then you may want to consider some SeaBands or a Dramamine before taking a spin on Cosmic Rewind.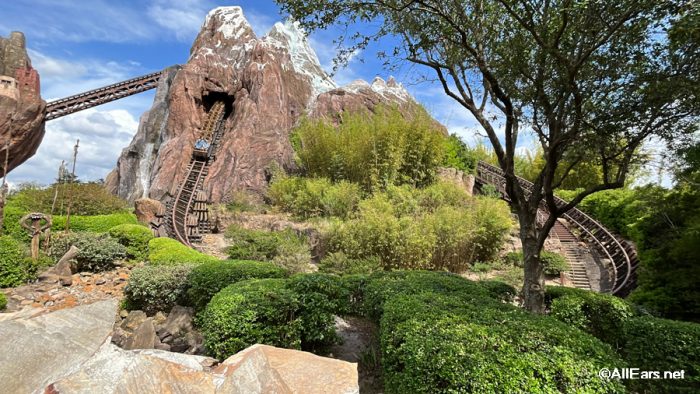 It moves quickly, and there's a lot of turning back and forth throughout, as well as turning your head around to watch the action unfolding. If you typically have problems with things like that, then this may make you sick. If you are prone to sickness, eating something small before riding, and requesting a seat towards the middle (specifically rows 5 and 6) could be helpful.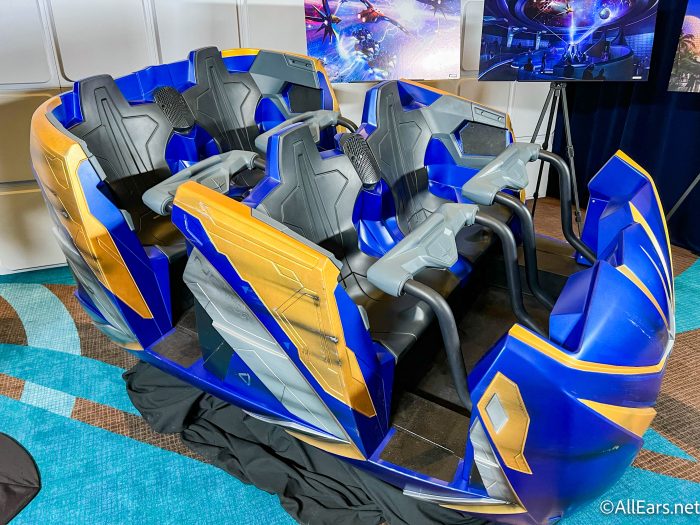 Here's what the reverse launch looks like in the ride. Spoilers ahead for Guardians of the Galaxy: Mission Breakout, so watch at your own discretion!
That REVERSE LAUNCH tho!!🎢‼️👀

🚨SPOILER🚨 Guardians of the Galaxy: Cosmic Rewind🌀✨ #CosmicRewind #DisneyWorld50 pic.twitter.com/DiU4rPmqZO

— AllEars.Net (@AllEarsNet) May 8, 2022
Here's what the ride itself looks like once it's moving. It gets pretty dark in here, so if vision affects how sick you feel on rides, keep this in mind!
Time to RIDE!🙌🎢🌀

🚨SPOILERS AHEAD🚨

On my way across the cosmos riding Guardians of the Galaxy: Cosmic Rewind!💫#CosmicRewind #DisneyWorld50 pic.twitter.com/HlE5sEH6nG

— AllEars.Net (@AllEarsNet) May 8, 2022
However, we had a second person ride who typically gets sick on simulator rides like Mission: SPACE and Star Tours, and they didn't feel any nausea at all. Since the ride vehicle is actually moving, it may not affect those who are typically bothered by simulations.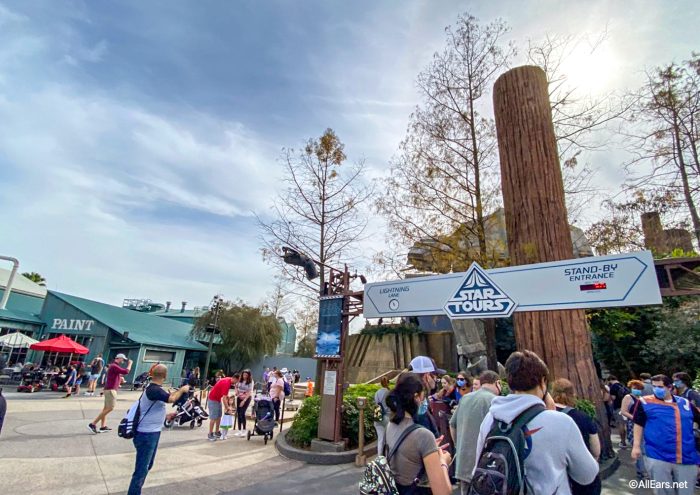 So basically, you know your body and your limits best. If you're concerned about doing this coaster, come prepared with the necessary medication or accessories, that way you're able to enjoy saving the galaxy in peace!
And, if you do find yourself sick — know that you're not alone! Disney now has "sickness bags" (a.k.a. a barf bags) available at the exit of the attraction. They won't be sitting out, so you'll have to ask a cast member for one.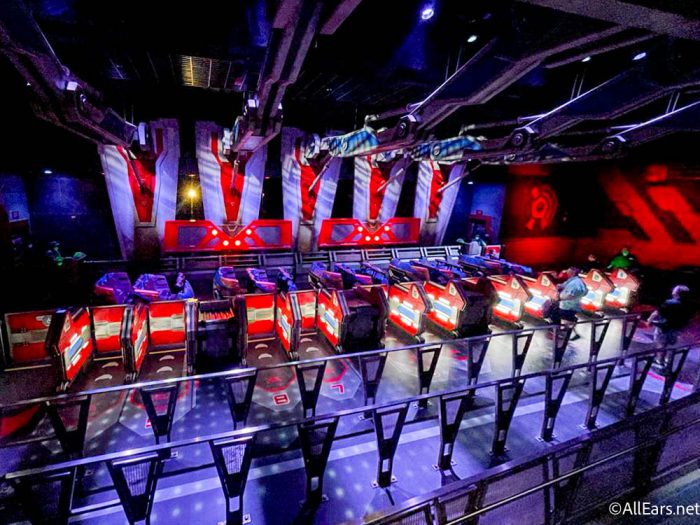 Stay tuned to AllEars for the latest news and updates on all the new things coming to EPCOT, as well as all the details on Guardians of the Galaxy: Cosmic Rewind!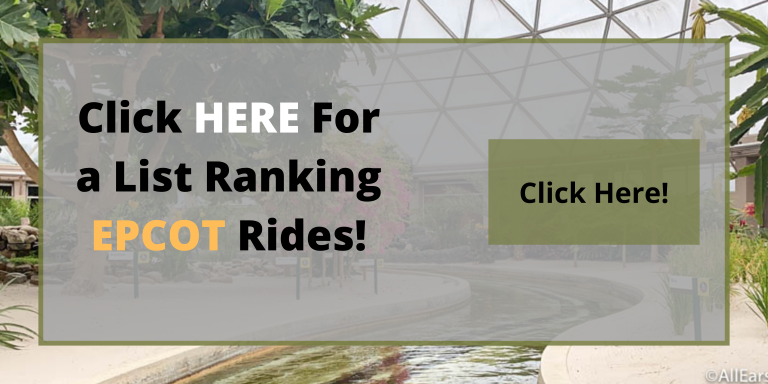 Are you planning on riding Guardians of the Galaxy:  Cosmic Rewind during your next trip? Tell us in the comments!
Disclosure: We were invited by Disney to attend a media preview for Guardians of the Galaxy: Cosmic Rewind. This did not affect our reporting of the event — our opinions are our own.