2021 will be a big year for Disney World. In addition to celebrating its 50th anniversary, the World will welcome not one, but two new coaster-style attractions to its parks! Thrill seekers, hands up for fun on Tron Lightcycle Run and Guardians of the Galaxy: Cosmic Rewind!
Both attractions will change the look of their respective homes, both attractions bring ground-breaking technology with them, both attractions are inspired by movies, and both attractions are opening in the same year. 
We sort through the similarities to figure out which ride we're going to ride first!
Location, Location, Location
TRON Lightcycle Run will be in a brand new ride building in Magic Kingdom's Tomorrowland. It will call Tomorrowland Speedway and Space Mountain neighbors, and it will change the look of Tomorrowland.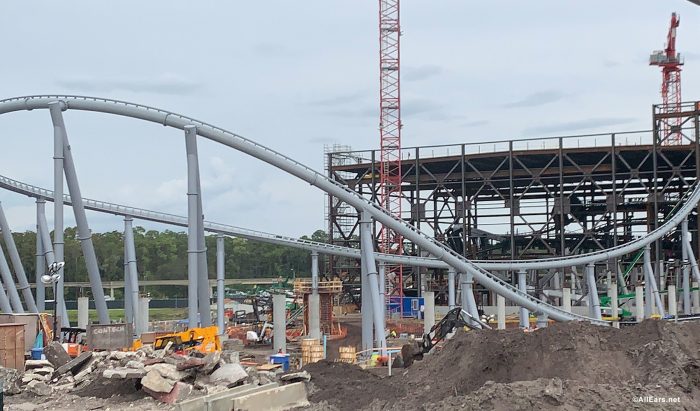 Guardians of the Galaxy: Cosmic Rewind will be in reimagined and new buildings in Epcot. The new ride will use the former Universe of Energy building as its queue area, with the ride in a huge new ride building — also changing Epcot's skyline (despite being painted 'go-away blue'.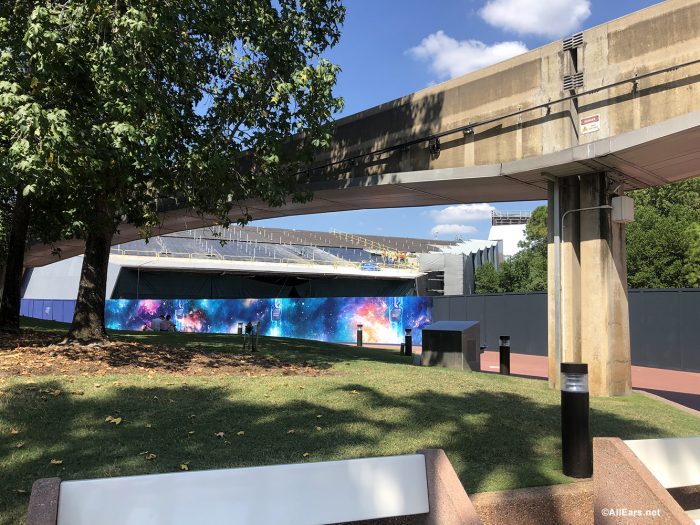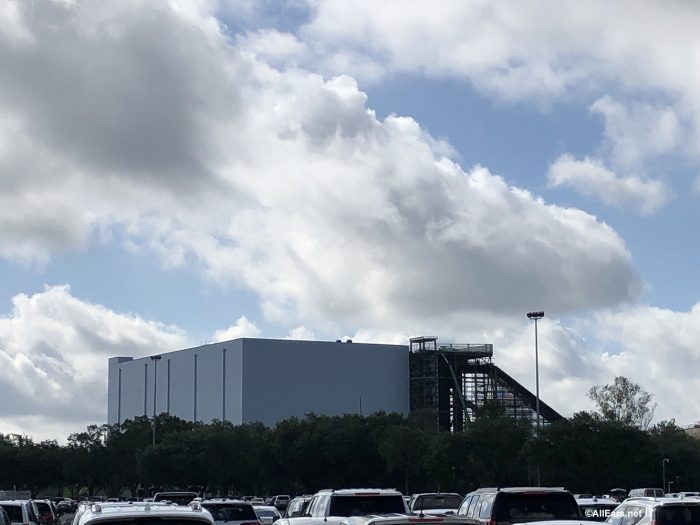 Ride Origins
TRON Lightcycle Run is coming to Disney World via Shanghai Disneyland. The Guardians of the Galaxy do have a ride in Disney California Adventure, where the re-imagined Tower of Terror is now Guardians of the Galaxy: Mission Breakout!, but the ride coming to Epcot is brand new to any Disney park.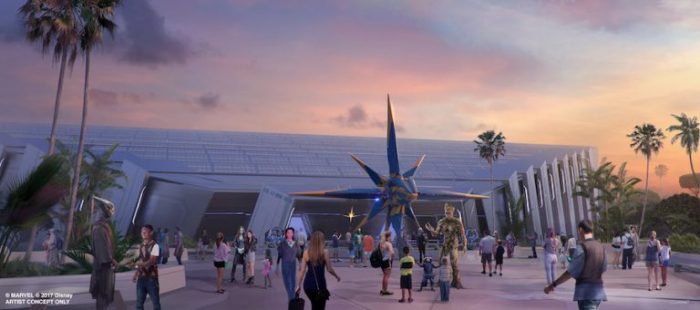 Ride Technology and Design
Because of this, we do know some of what to expect from the TRON ride. The coaster-style attraction's ride vehicle is a train of two-wheeled Lightcycles. It will offer riders access into the energy, lights, and excitement of TRON's high-tech universe. This is said to be one of the most thrilling rides in Shanghai Disneyland.

Now, talk about thrilling…Guardians of the Galaxy's ride vehicle will debut brand new technology. This coaster is being pitched by Disney as a "storytelling" coaster.  We will not sit facing forward in a fixed ride vehicle. Our ride vehicle will move, turning us from the left to the right to immerse us in the story rather than having the story whiz by us. Looking carefully at the concept art below, you can see the ride vehicles are turned to the right, they are not in a single line all facing each other with the riders looking forward.
We had a chance to see a sneak peek at this new technology last year — watch the video below!
Okay, so we know both of these rides are groundbreaking, will be thrilling, will change the parks, and are opening in 2021.
But which one do we want to ride the most? Which one do we want to open first?
This was a close one for the team, but in the end one ride prevailed! The AllEars team can't wait to ride Guardians of the Galaxy: Cosmic Rewind first! Some of us are Marvel fans, and that influenced our votes, some of us haven't seen TRON (but it's on Disney+ now, so no excuses), and some of us are total coaster techies and can't wait to get in that new Guardians ride vehicle!
Which attraction do you want to ride first? Let us know in the comments!
Join the AllEars.net Newsletter to stay on top of ALL the breaking Disney News! You'll also get access to AllEars tips, reviews, trivia, and MORE! Click here to Subscribe!