It's no secret that Epcot is in the middle of a multi-year transformation. There are signs of the work being done around the park all over, from the entrance and the massive Guardians of the Galaxy ride building to the addition of a Skyliner station and the virtual transformation of the France pavilion.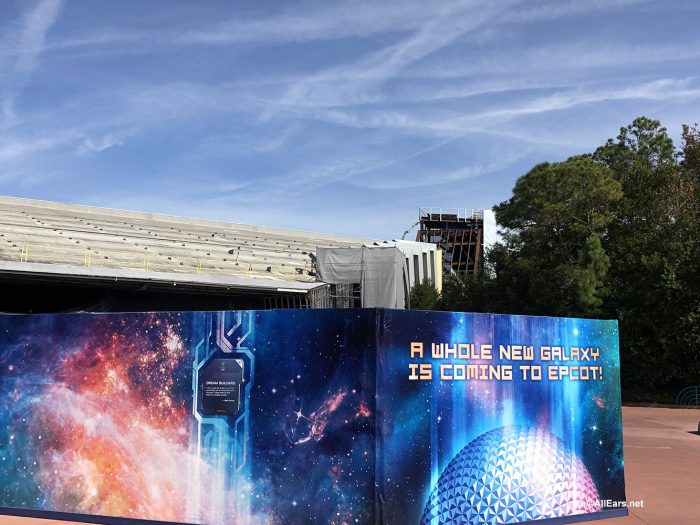 We went through the whole list — and it's quite a list — and came up with the three changes we can't wait to see come to life in Epcot in the next few years.
First of all, let's take a look at the list of changes coming to Epcot:
That's 12 changes! Whew, narrowing it down to three was hard work! Here we go!
New Entrance to Epcot
Epcot's entrance area has been begging for a refresh for many, many years. The area is very congested, and those "Leave a Legacy" photos don't help improve crowd flow at all — in fact they hinder it, and are part of the problem.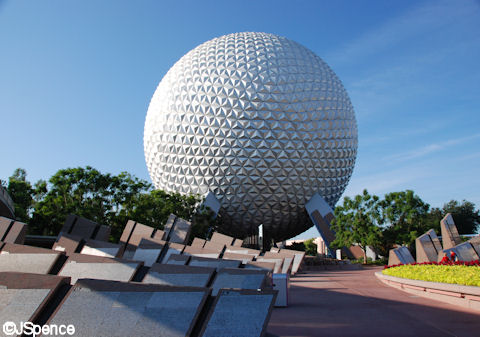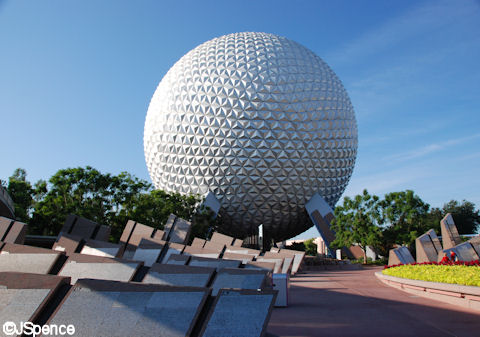 From the artist concept it looks like we can look forward to navigating wider, unobstructed paths into the park. It also looks like the main photo area will probably be by the new fountain, which also eliminates another bottleneck at the current entrance.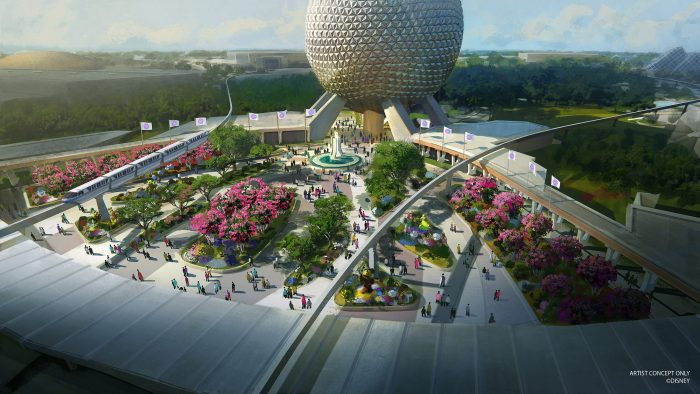 Learn more about Epcot's New Entrance here.
New Creperie Joining France Pavilion
Ah, France is known and loved for many things — and food is one of the major loves of France and those of us who have been lucky enough to visit France. Imagine our delight when we heard a French Creperie will be opening in Epcot's France pavilion! We can feast on savory crepes or indulge in sweet crepes at either a table-service restaurant or walk-up window.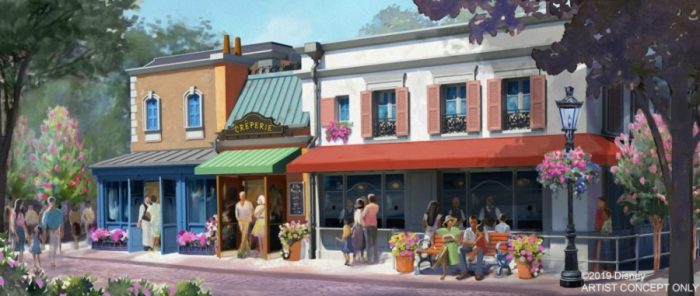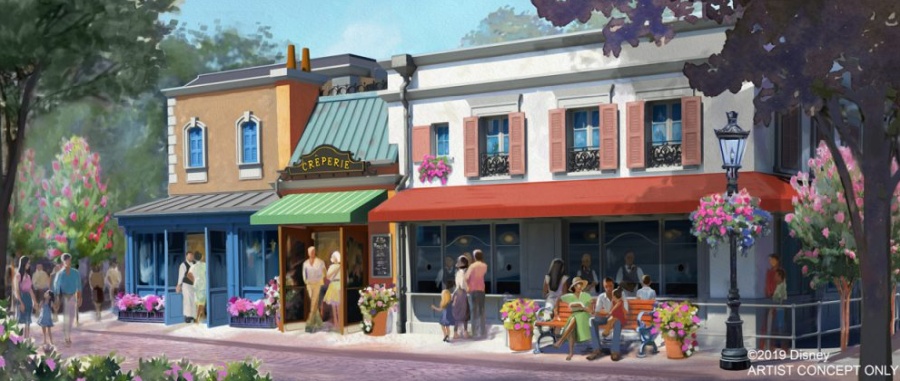 We mean, just look at this photo! The romantic in us is already dreaming of "strolling" this French-inspired street and eating our beloved crepes. This new location can't open soon enough for us!
Learn more about Epcot's Newest Creperie in the France Pavilion here
TIE! New Guardians of the Galaxy and Remy's Ratatouille Adventure Rides Coming to Epcot
We tried, we really did. We made lists, we had debates, we even flipped coins — but we can't choose just one of these rides as a favorite.
The Guardians of the Galaxy ride promises to be "out-of-this-world" with some new ride technology. We still can't imagine what it will be like to ride this coaster with seats that rotate so we are facing the action the entire time and not racing by it! If you haven't seen this video before take a few minutes to watch Bob Chapek, Chairman of Disney Parks, Experiences, and Consumer Products, previewing the ride vehicles for the Guardians of the Galaxy ride. That's why this ride is on our list.
Learn more about Epcot's Guardians of the Galaxy Ride here
If you know anyone who has visited Disneyland Paris ask them about the
Ratatouille Ride
in the resort's Walt Disney Studios Park. If you have been lucky enough to visit
Disneyland Paris and ride the Rataouille Ride
, then you know why this is tied with the
Guardians of the Galaxy ride
. The ride is, in one word, "amazing". After you have been shrunk to the size of a rat, you'll embark on an adventure around Gusteau's kitchen unlike any ride in Disney right now. We can't wait to race around that kitchen right here in
Epcot
!
Learn about Remy's Ratatouille Adventure ride coming to Epcot here!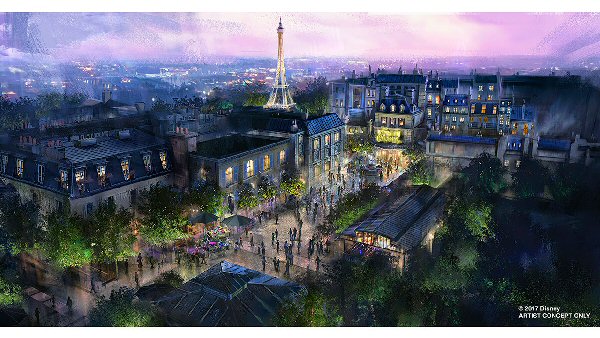 OK, we shared our favorites in Epcot's transformation. Share your favorites in the comments!
Want to learn more about Epcot's transformation? We can help!
Be sure to follow @allearsnet on Instagram and Twitter!
Check out our YouTube Channel for reviews, news, information and more!
Click below to subscribe to the AllEars® newsletter so you don't miss any of the latest Disney news!