There are a lot of things in Disney movies we wish could happen in real life — talking animals, pixie dust, and wish-granting genies to name a few!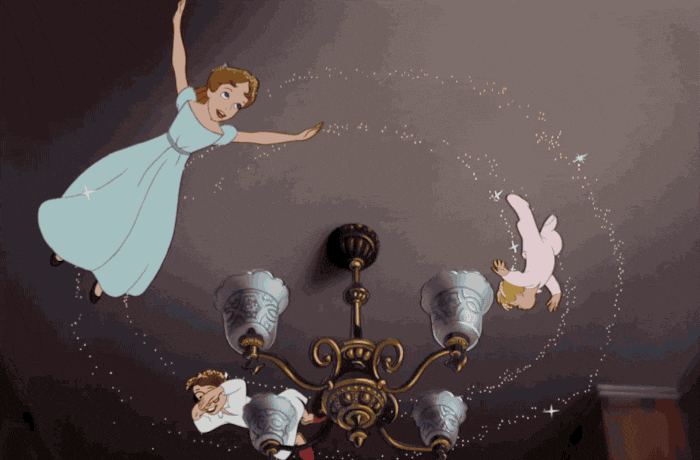 But one thing that has always intrigued me in Disney movies is the magical food. From treats that make you smaller to tea from an enchanted pot, here are Disney movie foods we wish we could try IRL — plus a few you can!
1. "Eat Me" Cookies from "Alice in Wonderland"
Wouldn't it be cool if a cookie could make you bigger or smaller?! (Well, technically they CAN make you bigger… but you know what we mean!) We'd also love to try Alice's "Drink me" bottled beverage!
2. The Cake in "Brave"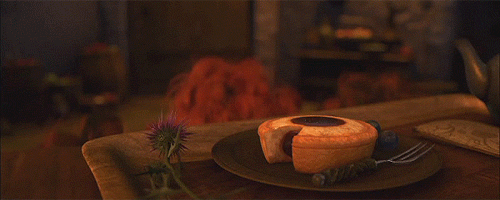 We're not saying we want to be a bear FOREVER, but it would be kinda cool to be one for a day or two. Mostly for salmon fishing.
3. Ratatouille from "Ratatouille"
I realize ratatouille is a real dish I could get at a French restaurant or make at home, but I am 99 percent sure it would taste better if prepared by a Patton Oswalt-voiced rat.
4. Pawpsicle from "Zootopia" 
Sure, Nick Wilde wasn't making these in a super-legal way, but still — they look like a perfect bite to cool you off on a hot day. All those lemmings thought so, too.
5. Hunny from "The Many Adventures of Winnie the Pooh"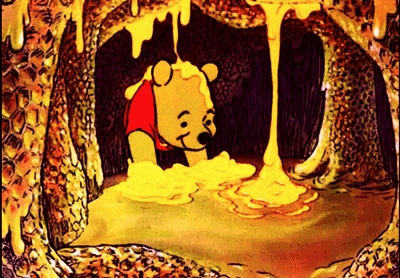 I know what honey tastes like, but the way Pooh eats this it makes me think HUNNY is something very different (and somehow, much better).
6. Kanine Krunchies from "101 Dalmatians"
This is on behalf of my dog who says he really wants to try these tasty treats. Who says the Disney food dreams need to be limited to human food?
7. Tiana's Beignets from "The Princess and the Frog"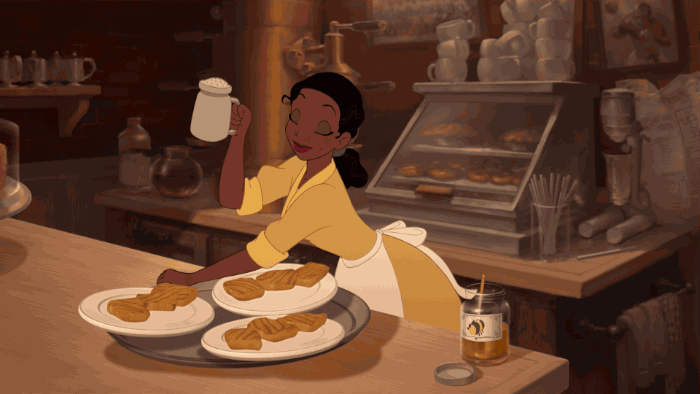 Once again, I know beignets are a real treat — one you can get at Disneyland and Walt Disney World, in fact! But still, there's something about Tiana's man-catching beignets — they just look perfect!
8. Spinach Puffs from "The Emperor's New Groove"
Poor Kronk. All he wanted to do was make a nice meal and Yzma was so unappreciative. Those spinach puffs look delicious and I'd happily take the recipe!
9. Medicine from "Mary Poppins"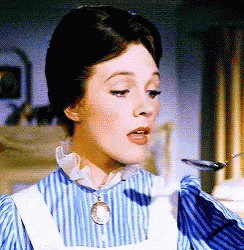 Sure, this isn't technically food but it's still edible! Plus it's amazing that it changes flavor to what each taster enjoys. I think mine would taste like Cheddar Cheese Soup from Le Cellier or Bread Pudding from 'Ohana, what about you? Not that there's anything wrong with Mary's "Rrrrrrrrrrum Punch!"
10. The Grey Stuff from "Beauty and the Beast"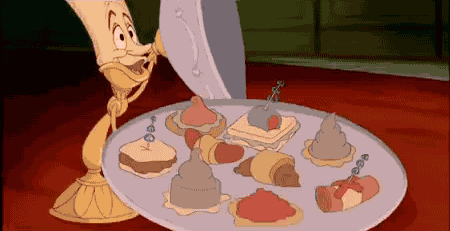 Thank goodness the Be Our Guest Restaurant opened in Magic Kingdom in 2012 so this dream can come true! The "grey stuff" is a cookies n' cream mousse whose recipe is so secret, we hear only a few cast members actually know it!
What Disney movie food do you wish you could try? Let us know in the comments!
In the mood to try some REAL Disney food? AllEars.net has a TON of recipes collected from Disney chefs and restaurants over the years. Click here to see them!
Be sure to follow @allearsnet on Instagram and Twitter!
Check out our YouTube Channel for reviews, news, information and more!
Click below to subscribe to the AllEars® newsletter so you don't miss any of the latest Disney news!