As Marvel's latest film, Avengers: Endgame, edges closer and closer to being the highest-grossing film ever, we take a look at what the Avengers and Marvel are up to in Disney California Adventure.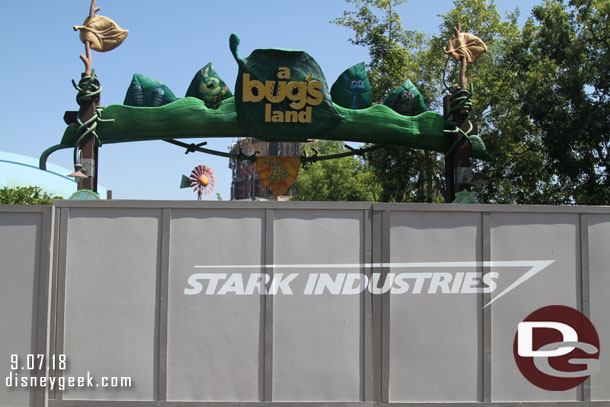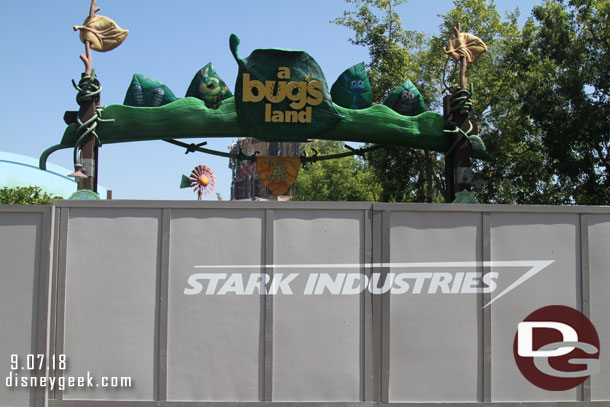 It's no secret the Avengers are assembling in Disney California Adventure in the former A Bug's Land. The construction wall around the now-closed land bears the Stark Industries logo — Tony Stark/Iron Man's company logo.
This area is next to the Guardians of the Galaxy Mission: Breakout! attraction, and the Disney Parks Blog periodically shares information on this upcoming land.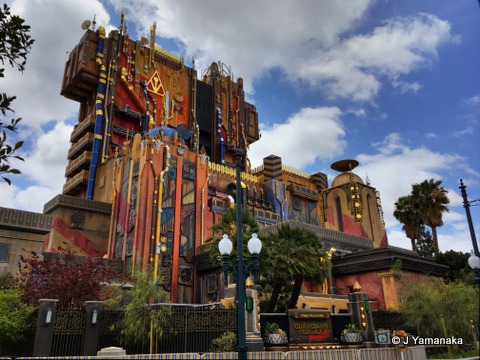 Disney has announced that "recruitment" will begin in 2020 in California Adventure with a Spider-Man attraction. Guests, or recruits, will get to work alongside Spider-Man with the Worldwide Engineering Brigade — WEB for short, as part of the attraction.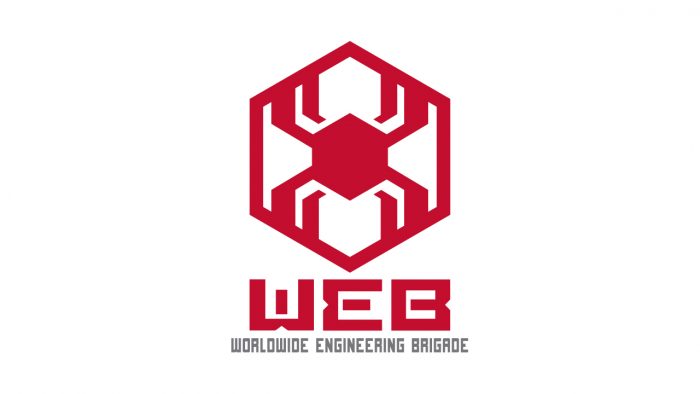 Now, thanks to the LA Times, we have some more information on the new land opening next year.
A look at the permits Disney has filed with the city of Anaheim shows plans for a restroom re-design, a 2,071-square-foot retail location, microbrewery, meet and greet area, and other work on backstage and behind-the-scenes areas and buildings. In all, the permits total $14 million worth of work.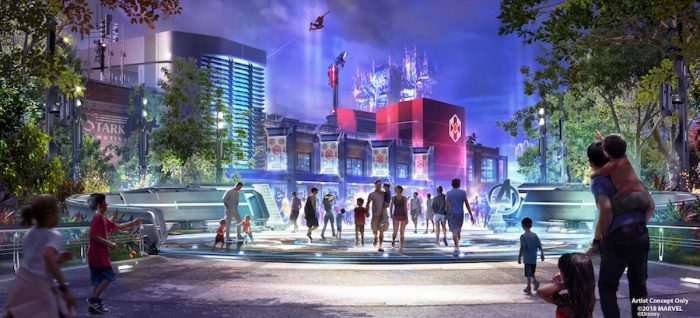 Disney is not commenting on this new land right now — perhaps we'll learn more about it during the upcoming D23 Expo. See the D23 Expo schedule here, including the session when Disney Parks and Resorts announcements will be made!
One thing we do know, according to the LA Times: even though people are now calling the area Marvel Land, that will not be its name. Due to licensing agreements that were in place prior to Disney's acquisition of Marvel, Disney can not use the name Marvel in the land's name or marketing.
Marvel and Avenger-themed lands are also coming to Disneyland Paris and Disneyland Hong Kong. Disneyland Hong Kong welcomed an Ant-Man and The Wasp attraction this past March to its Marvel-themed land.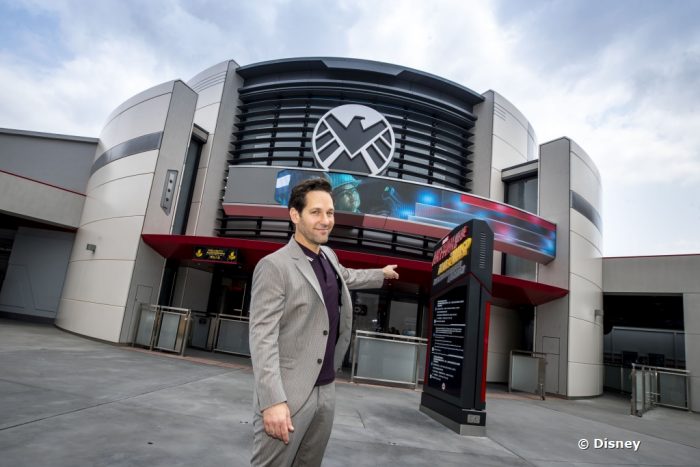 Also, due to agreements in place prior to Disney's acquisition of Marvel, Disney World won't see a Marvel or Avengers-themed land. Why? Because of Universal Orlando's Islands of Adventure. Universal has the rights to the Marvel name and characters in theme parks east of the Mississippi River — as long as they keep paying the royalty fee. If they stop that, then the name and characters are Disney's nationwide.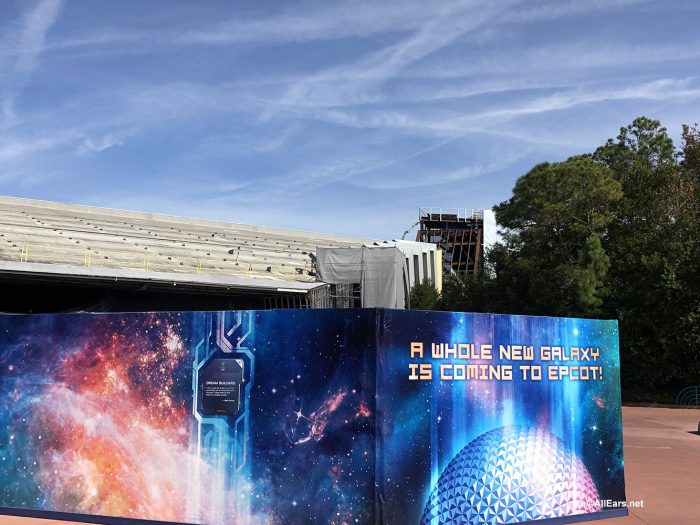 But, "what about that Guardians of the Galaxy ride going in Epcot?" you ask. According to the Tampa Bay Times, it is assumed Disney and Universal came to an amended agreement that Disney can use Marvel characters that are not in Islands of Adventure. That makes the Guardians of the Galaxy fair game for Disney east of the Mississippi. That's also why you can see Star-Lord and Gamora in Epcot this summer for the Guardians of the Galaxy Awesome Mix Live! show — learn more here!

We know, now you're asking, "but there's a Marvel store in Disney Springs, what's up with that?" Well, we know the answer to that, too! The name of that store is Super Hero Headquarters. We don't see the name Marvel anywhere. Clever Disney!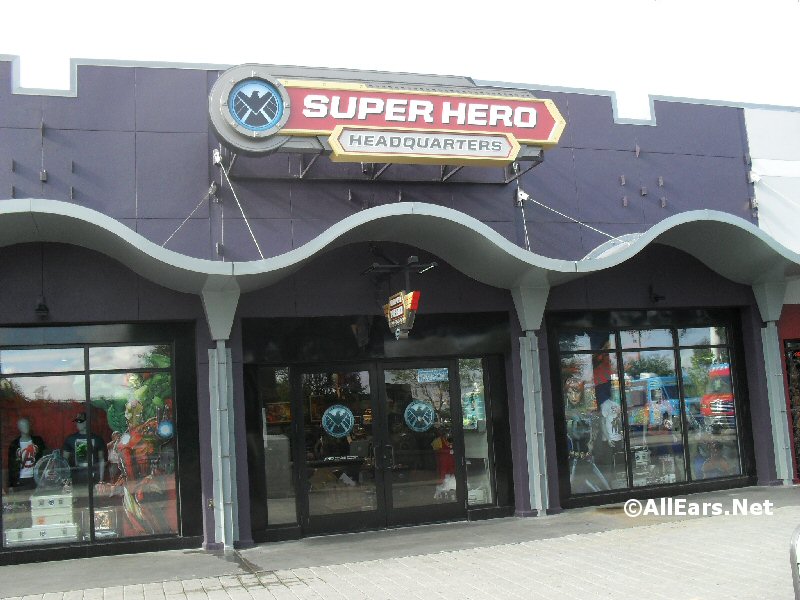 Are you excited for Marvel La.., wait, we mean the "Future name to be announced Super Hero Land" coming to Disney California Adventure next year? Let us know in the comments.
Sources: LA Times and Tampa Bay Times
Have you seen too many Marvel films? Find out if that's even possible here!
Can't get enough Marvel and Avengers? We can help you! Learn more about Avengers: Endgame here!
And for a post full of spoilers (we warned you):
Be sure to follow @allearsnet on Instagram and Twitter!
Check out our YouTube Channel for reviews, news, information and more!
Click below to subscribe to the AllEars® newsletter so you don't miss any of the latest Disney news!