For most guests, a trip to Walt Disney World isn't complete without exploring the parks, eating the snacks (give me all the Dole Whips, all the time!), and of course, riding the rides.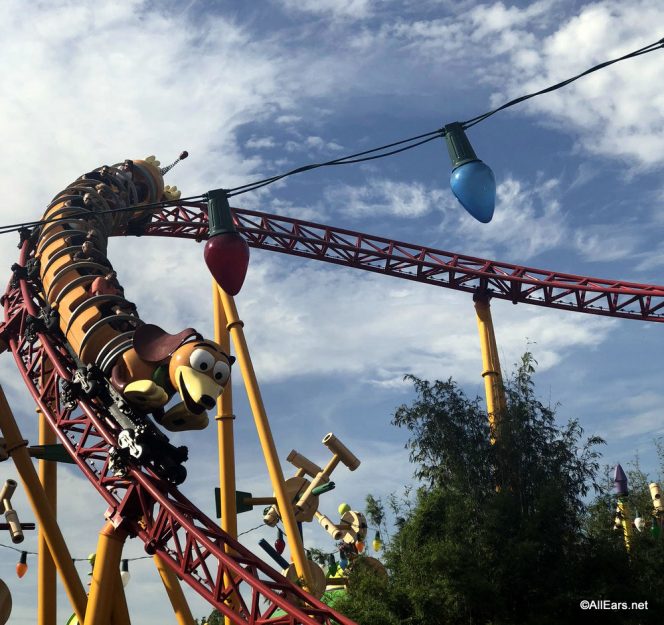 Disney World rides owe a lot to their immersive theming and creative queues, but the science behind these rides is also fascinating.
Let's explore the behind-the-scenes mechanics of some of Walt Disney World's iconic attractions.
Flight Motion Simulators and Smellitizers
Flight motion simulator rides are becoming increasingly popular in theme parks around the world. Disney World blazes the flight simulation trail with rides like Soarin' Around the World and Avatar Flight of Passage. The World's newest ride — Rise of the Resistance — also uses a small amount of flight motion simulation.
Soarin' has nine total ride vehicles arranged in three sections. The ride vehicles in each section (A, B, and C) are connected. When guests are loaded and the ride begins, a cantilever system raises each set of three ride vehicles in the air and over a concave screen. When the system lifts the vehicles, each row hangs above the next. So if you ever see feet dangling above your head, that's why!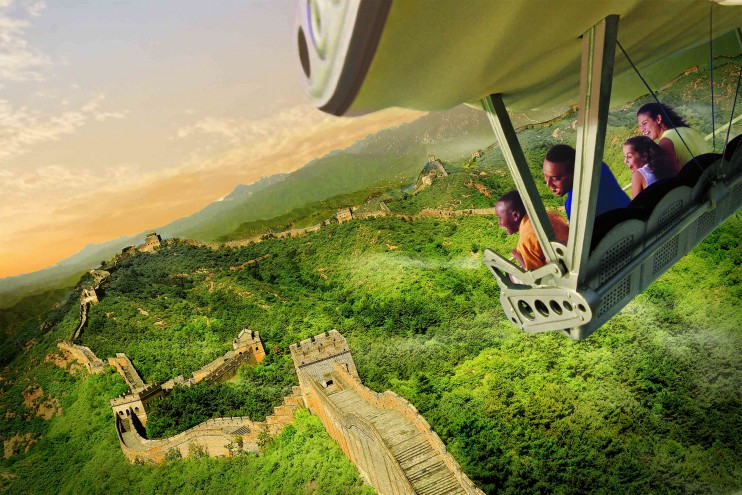 Flight of Passage is unique because riders may have a more interactive experience than they do on other flight motion simulator attractions.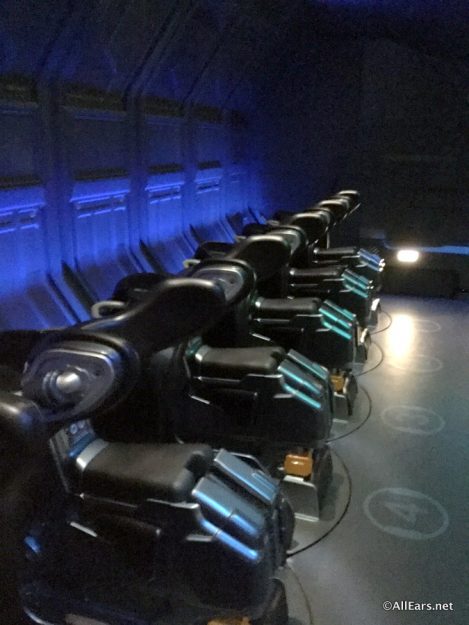 Each rider on this attraction boards a "link chair" and leans forward over the handlebars for the duration of the experience. During the ride, pockets in each link chair pulse to mimic a Banshee's breathing patterns. It may sound a bit weird at first, but it is AWESOME! The tilts and swoops from Flight of Passage are a bit more intense than Soarin', but they still feel very smooth to most guests.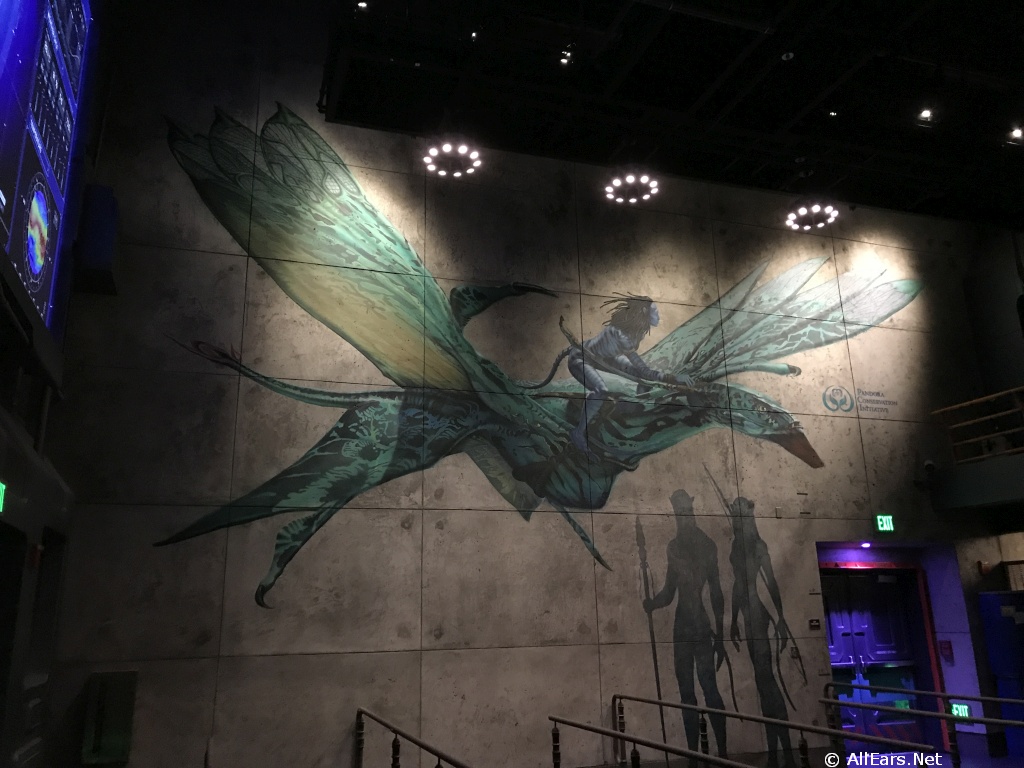 Something that sets both of these rides apart in my book is the use of Smellitizers. That's right, Disney has its very own scent machines! During Soarin', you can breathe in the scent of grass or roses, while on Flight of Passage you get the smell of damp earth and the bioluminescent forest flowers.
These rides would be awesome enough on their own without scents piped in, but the Smellitizers put them over the top.
Omnimover Ride System
A variety of Disney World attractions use an Omnimover ride system, including Haunted Mansion, Under the Sea – The Journey of the Little Mermaid, and Spaceship Earth.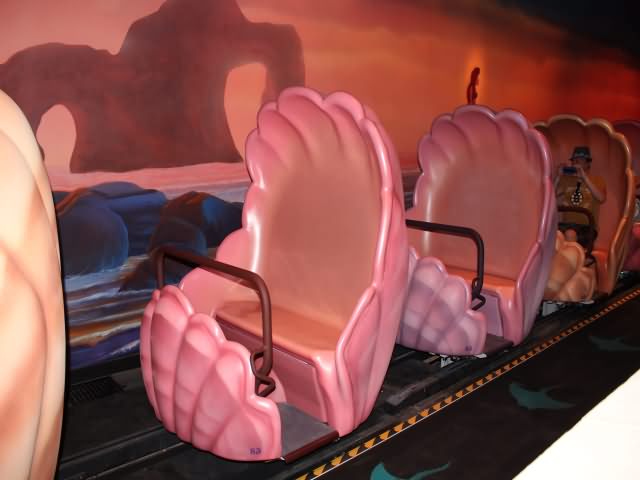 An Omnimover system (a term coined by Imagineer Bob Gurr) consists of a string of ride vehicles connected to a track. The vehicles continually move at the same speed throughout the duration of the ride. A conveyor belt situated near the track allows guests to board and exit the ride vehicles at a constant rate.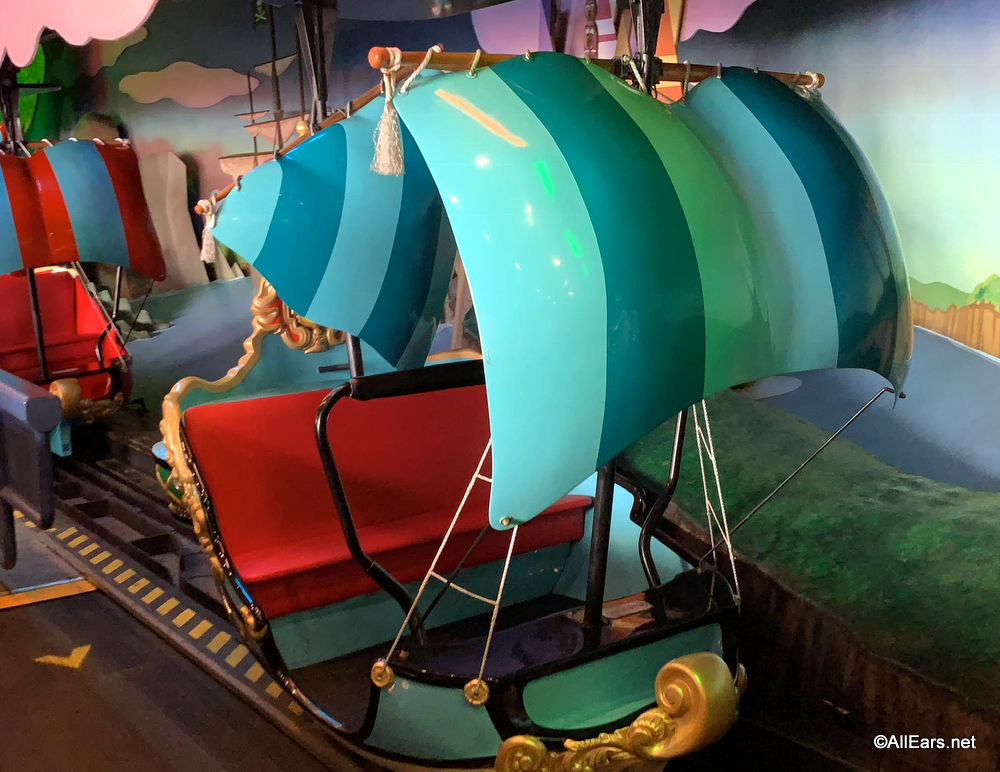 Omnimover ride vehicles are unique in that they have the ability to rotate and tilt in predetermined sequences. The many inclines and turns found in the Haunted Mansion are due to this particular ride technology.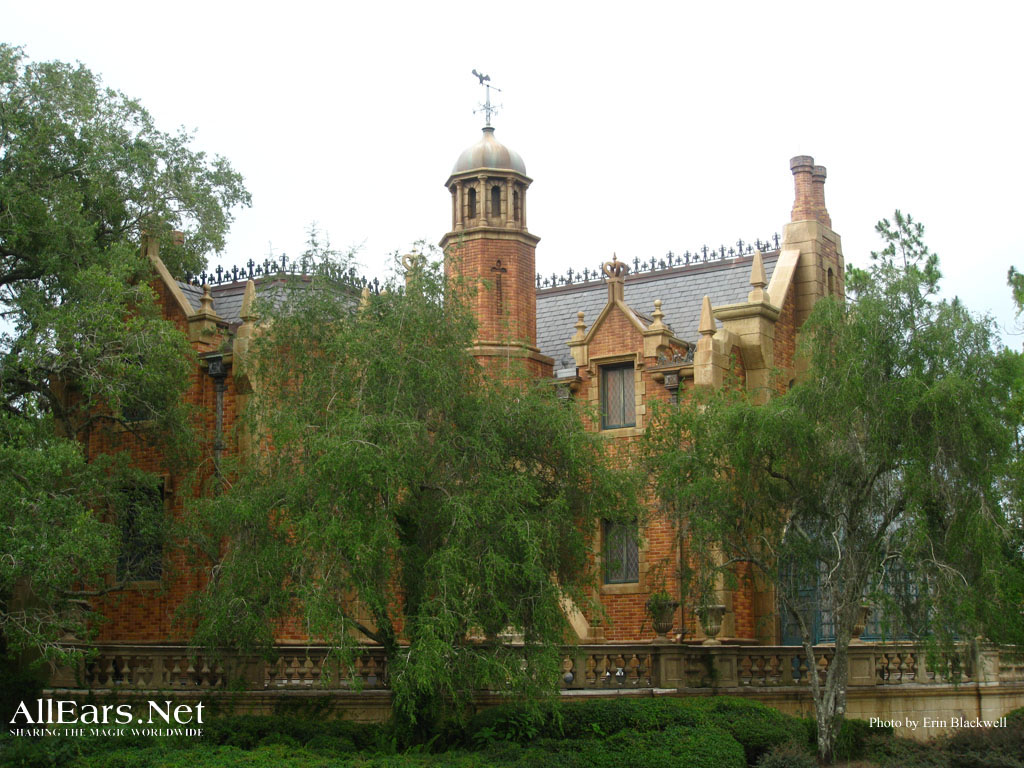 The predecessor for Omnimover attractions is Ford's Magic Skyway, which debuted at the 1964-65 World's Fair. A system of tires and chains propelled the cars forward. The Magic Skyway specifically led to the creation of the PeopleMover, which uses giant magnets to operate its vehicles.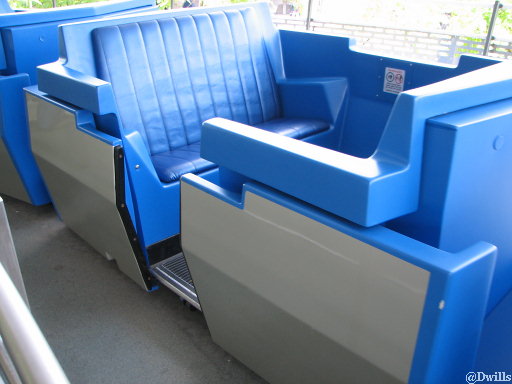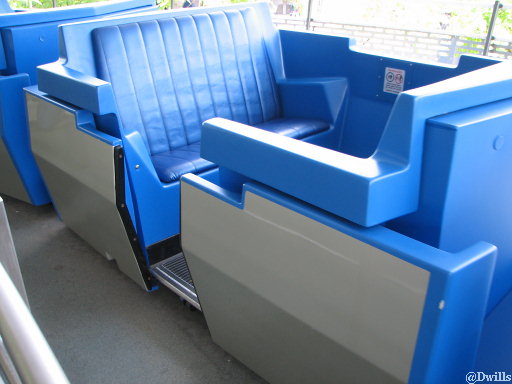 Audio-Animatronics
Audio-Animatronics, or Animatronics or AAs for short, have been a Disney staple for decades. There are 68 of them residing in Splash Mountain alone!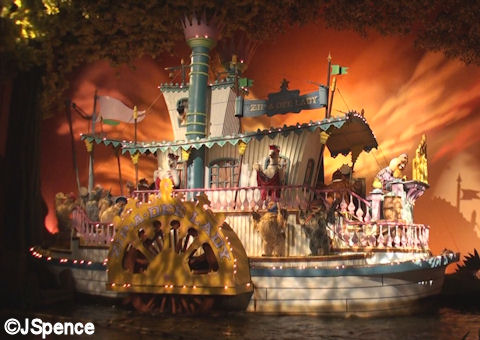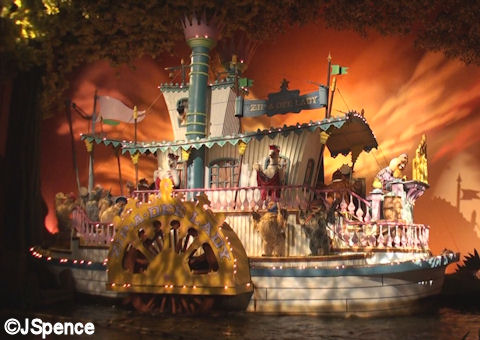 Animatronics can move and make noise but are typically situated on a specific spot. They "speak" prerecorded bits of dialogue to guests. An extremely advanced Animatronic is the Shaman of Songs from Na'vi River Journey. She looks incredibly lifelike and sings as each boat passes her.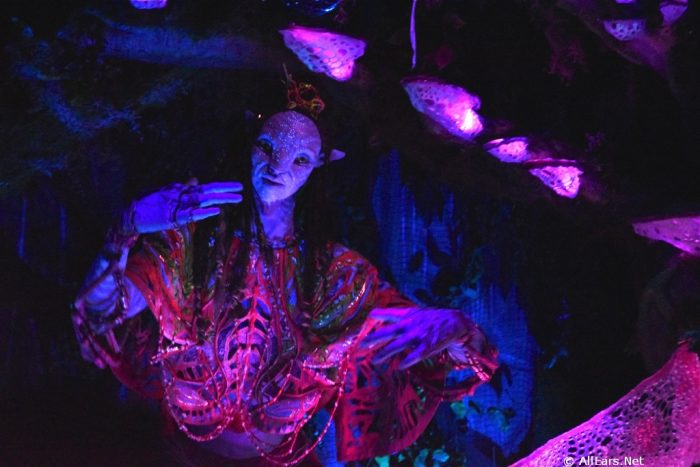 Traditionally, each Animatronic is operated by pneumatic actuators or hydraulics, depending on its size and how it needs to move. Ball joints connected to control cylinders allow Animatronics to move with more freedom and flexibility. Frozen Ever After broke new ground as the first ride to use electric Animatronics!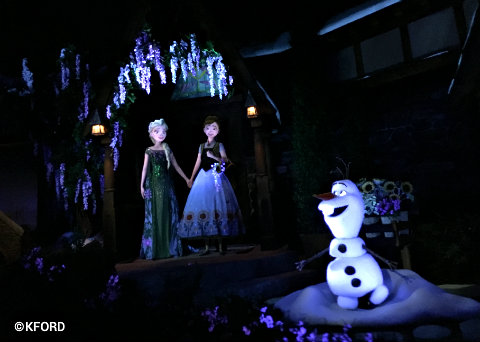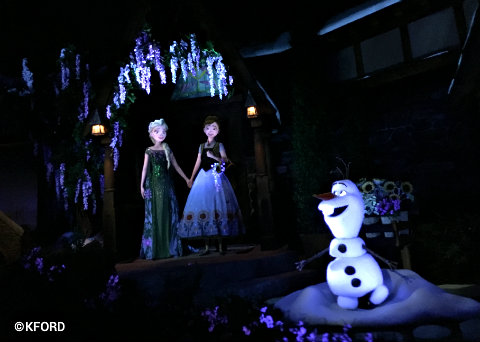 Star Wars: Galaxy's Edge is using a whole new class of animatronics that require so much energy to operate that pancake motors had to be designed to power them! Disney World's Animatronics have come a long way over the years, and we expect that they'll continue to be refined and enhanced in the future.
Projection Mapping
One of the newer technologies to Disney World attractions is projection mapping, which turns objects into display surfaces for video and imagery. Several newer attractions like Seven Dwarfs Mine Train actually use projection mapping for their Animatronics. The mechanical features of the Animatronics combined with projected 3D imagery give the figures their very expressive faces, like our favorite miners in the popular Magic Kingdom ride.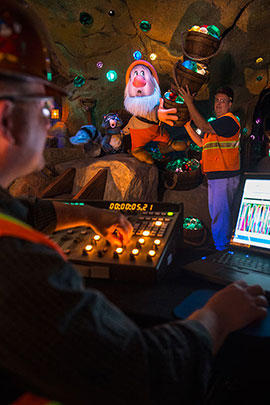 Na'vi River Journey also features colorful displays of projections, inviting riders to revel in the visual wonders of Pandora.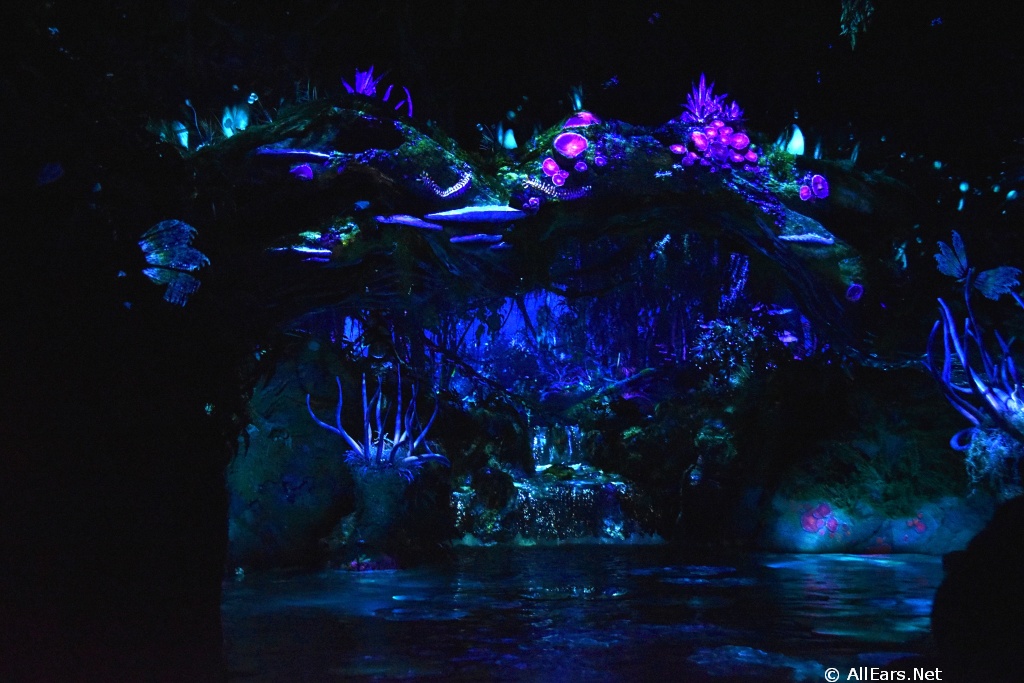 Projection mapping is one of Disney World's newest ride features, but one we'll likely continue to see.
There are so many features that make up our favorite Disney World attractions. Whether the technology is old or new, it's all impressive to us as it creates the stories and adventures we love.
What piece of Disney ride technology is your favorite? Let us know in the comments!
Join the AllEars.net Newsletter to stay on top of ALL the breaking Disney News! You'll also get access to AllEars tips, reviews, trivia, and MORE! Click here to Subscribe!