This post contains spoilers with regard to effects and technology used on Rise of the Resistance attraction.
Now that we've ridden Rise of the Resistance, admired the special and visual effects, and just generally getting swept up in the adventure of it all, we're interested in discovering how Disney pulled it off — technologically speaking.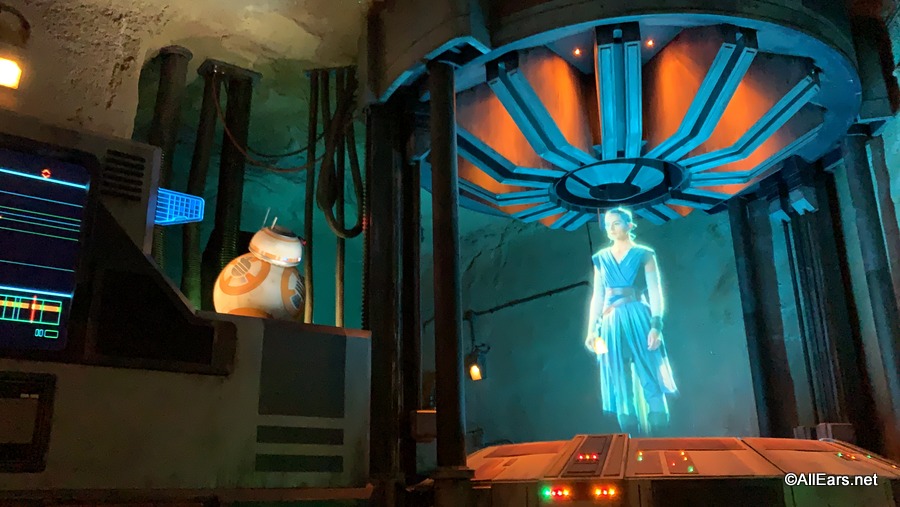 We already know that Rise of the Resistance is a ride with multiple sequences in different locations, some using different ride vehicles. But what about some of the nuts and bolts? Let's take a look at what we know.
It's big, long, and impressive!
Rise of the Resistance began with "the largest concrete pour in the history of the Disney Parks," according to a piece by CNN.
Not into concrete? Maybe you'll be impressed by "more than five million lines of code… written to choreograph… pixels, props, robots, sound effects and simulators" (CNN).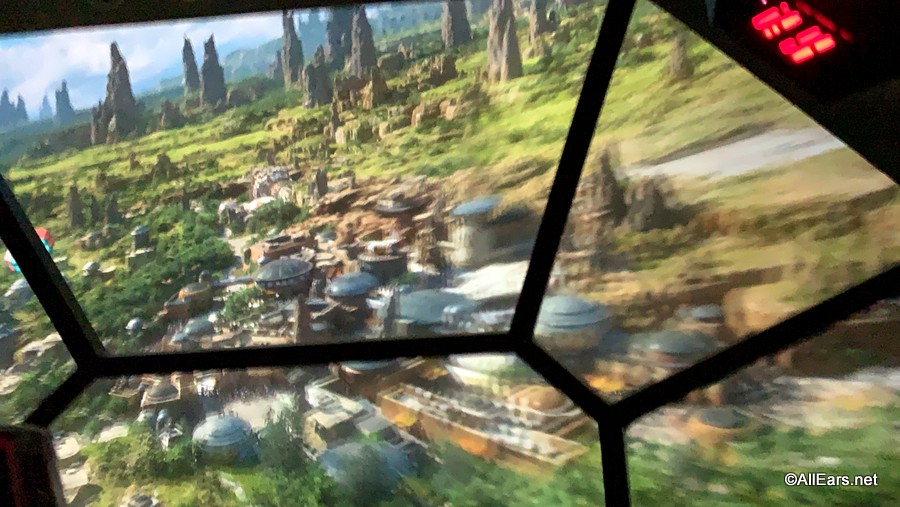 Further tech includes 65 Animatronic figures and three higher-end AAs using Disney A-1000 Audio-Animatronics technology that makes character movements "lifelike and dynamic", according to Disney. The same technology was used for Millennium Falcon's Hondo Ohnaka as well.
To make those high-tech AAs move, "Walt Disney Imagineering worked alongside a vendor to develop thin 'pancake' motors" (CNN) that are smaller than conventional motors but still generate enough power to make them move realistically.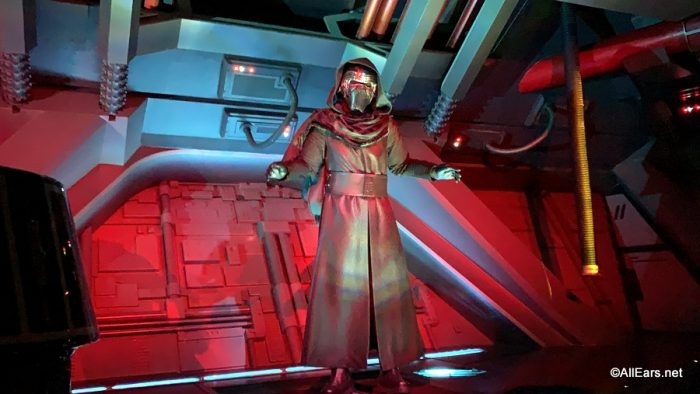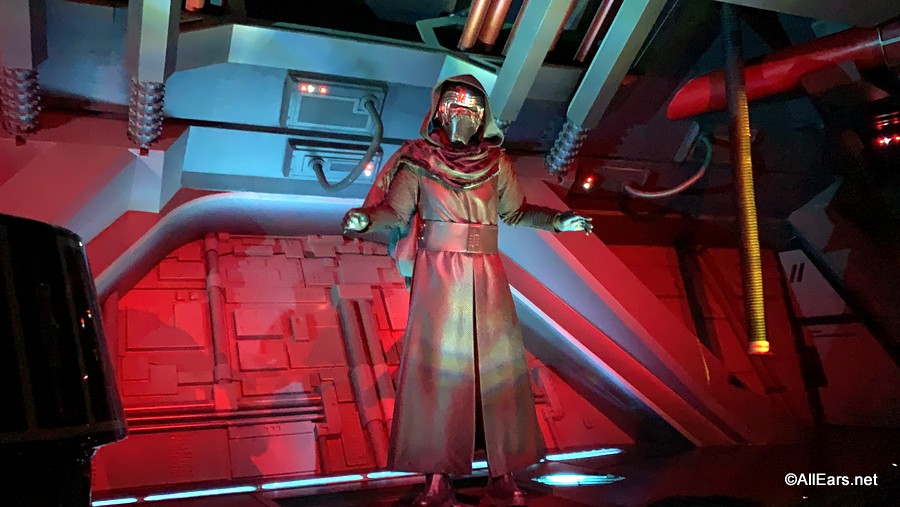 But those 65 AAs aren't the only characters on the ride. State-of-the-art projections are used, too. For this, "Disney partnered with Panasonic to develop custom-made projectors and lenses" (CNN). So when you see Kylo Ren's projection and think it's an Animatronic with "sharpness and depth", thank Panasonic!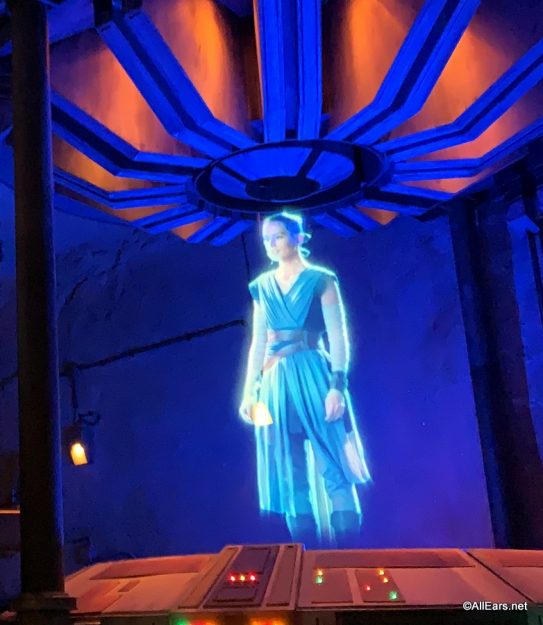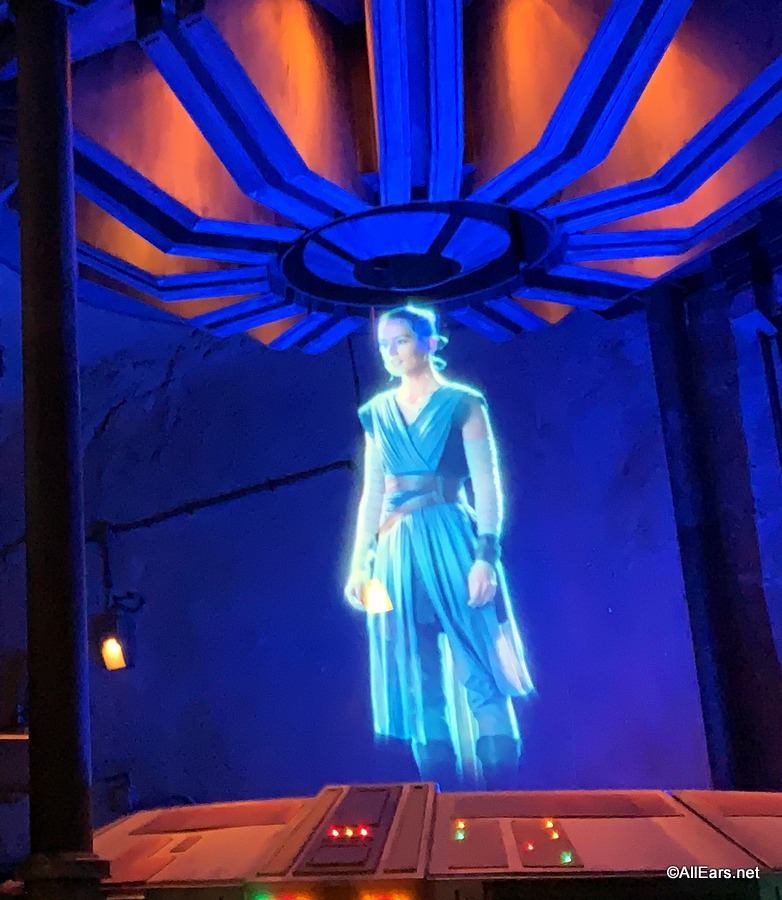 In addition to new hardware and software, CNN reports that "the Imagineering team developed 
proprietary effects
, including an apparatus for generating an illusion of a moving beam of light in in the air". So you're not in danger of being blasted with a laser or struck by a lightsaber — it only
looks
like you are!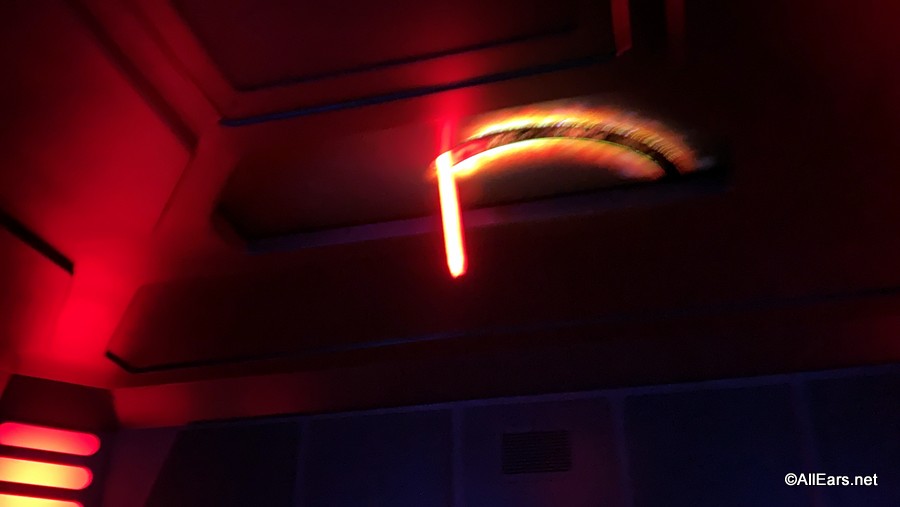 Trackless Ride Vehicles Make for a Wild Ride
The ride vehicles for the second half of the attraction are trackless and, as such, they are unpredictable in the context of the ride. They turn on a dime, can move forward and backward, and can turn every which way.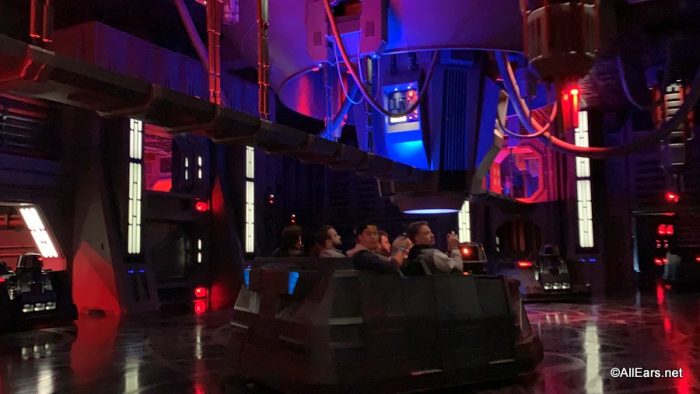 Not only that, the ride vehicle — called a Troop Transport Ship — also transforms into a simulator. This process, according to Disney's Scott Trowbridge, "takes multiple ride systems and merges it." That's how your vehicle, which has been gliding along, can suddenly drop as you escape the grip of the First Order.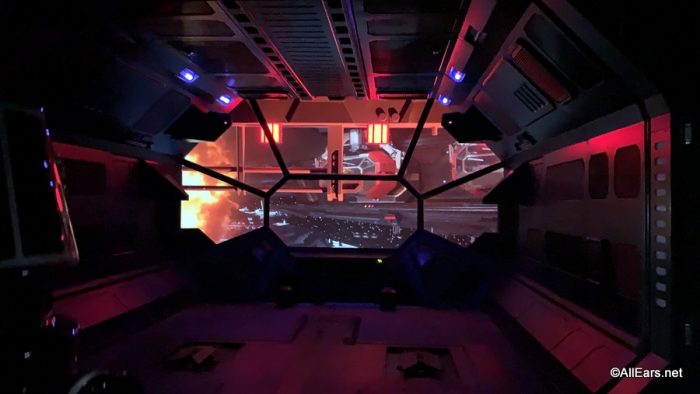 As more details emerge about the technology used to create Rise of the Resistance, we'll update this post. In the meantime, let us know in the comments which aspect of the ride's design impresses you the most!
Disclosure: We were invited by Walt Disney World to attend the media preview of Star Wars: Galaxy's Edge. This did not affect our reporting of the event — our opinions are our own.
Join the AllEars.net Newsletter to stay on top of ALL the breaking Disney News! You'll also get access to AllEars tips, reviews, trivia, and MORE! Click here to Subscribe!