Toy Story 4 is finally here! It's been nine years since we've seen Woody, Buzz, and the gang on the big screen, and the new adventure is truly magic to behold.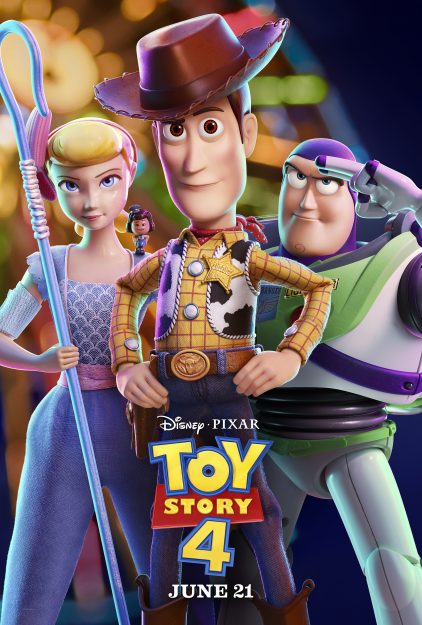 We were able to see Toy Story 4 last week, and wanted to make sure we answered your questions about the new movie. So we posted  to our Instagram (Follow us @allearsnet!) and asked what you want to know!
Check out the answers below to YOUR questions about Toy Story 4!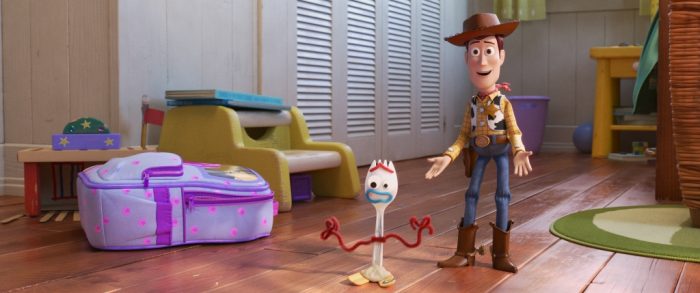 1. Is Forky annoying or adorable?
Honestly, when I had only seen the trailers, I didn't get Forky. I thought he was kinda stupid and that Pixar had a lot of nerve trying to make me fall in love with a spork.
But I did, and so will you. Forky is nervous and anxiety-ridden and it makes him ADORABLE.
2. Is it funny?
Yes. It is HYSTERICAL. Easily the funniest of the four movies in my opinion. Kids and grown-ups alike will be laughing at the smart, witty, brilliant humor. The additions of Duke Caboom, Forky, Ducky and Bunny are just perfect and these guys will keep you laughing the whole time.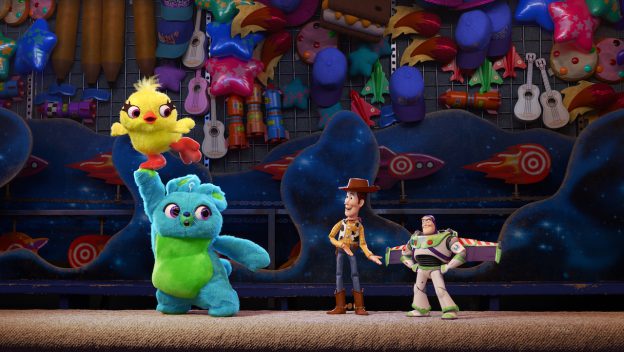 I mean, Ducky and Bunny are voiced by Keegan Michael Key and Jordan Peele — of course they're hysterical.
3. Will my 4-year-old be scared of those creepy-looking ventriloquist dolls?
Honestly, maybe. I was pretty creeped out by them and I'm (technically) a grown-up. But I think adults tend to be more scared of creepy dolls than kids — I know several adults who were scared of Big Baby in Toy Story 3, but (to my knowledge) he didn't bother kids. There are a few moments when the ventriloquist dummies are more concerning than others, so I would say it's all about how well you know your kids.
I will say there is so much going on in the movie, that by the end, I don't know if they will still be concerned with the dummies.  My suggestion would be to show them the trailers and see how they react when they see the dolls there. Each kid is going to be different, so it's hard to give a definitive answer.
You can rest assured that the dummies don't have a HUGE role in the movie, anyway. They show up for a few scenes here and there, but they aren't main characters by a long shot.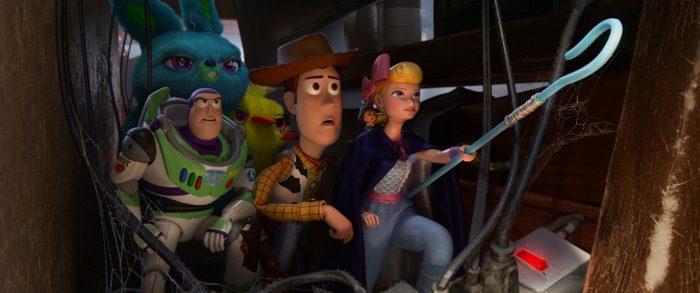 4. Are my kids going to like it?
YES. At least I assume so.
If your kids don't love the Toy Story movies then perhaps they won't like this one either. But if they do, then I'd say it's a surefire bet that they will love Toy Story 4, too.
Like I said, it's really funny and there's lots of action to keep them entertained. My guess is that most kids will be begging for a Bo Peep or Duke Caboom action figure after they see it.
5. Does the movie give a sense of finality?
Yes, it really does. When we chatted with the director after the film, he said there was more of Woody's story to tell. This movie puts a beautiful bow on Woody's story, and to me, it gives a sense of finality that would be hard to continue.
That said, I thought Toy Story 3 was the perfect ending and wasn't originally super excited about Toy Story 4, so what do I know?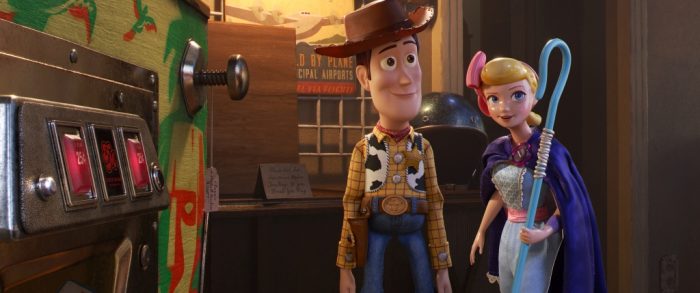 6. Will the end leave us sobbing?
Only if you have a heart.
(But for real, I cried as much if not more than the end of Toy Story 3. I'd bring some tissues if I were you.)
Are you excited for Toy Story 4? Let us know in the comments!
Want to read the latest on "Toy Story 4"? Check out these posts:
Disclaimer: AllEars.net was an invited media guest at the Toy Story 4 press junket, but this does not affect our opinions. Our opinions are our own.
Be sure to follow @allearsnet on Instagram and Twitter!
Check out our YouTube Channel for reviews, news, information and more!
Click below to subscribe to the AllEars® newsletter so you don't miss any of the latest Disney news!