With the fourth installment of Toy Story premiering in a few short weeks, retailers have started stocking the shelves with all kinds of items featuring Woody, Buzz, Jessie  and the rest of the gang!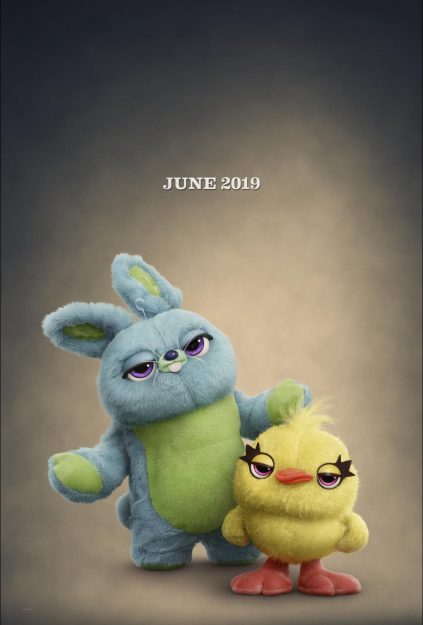 From shoes to jewelry, and costumes to toys, there is no shortage of Toy Story gear. Here are 10 items we cannot wait to bring home!
1. Woody and Buzz with Interactive Drop-down Action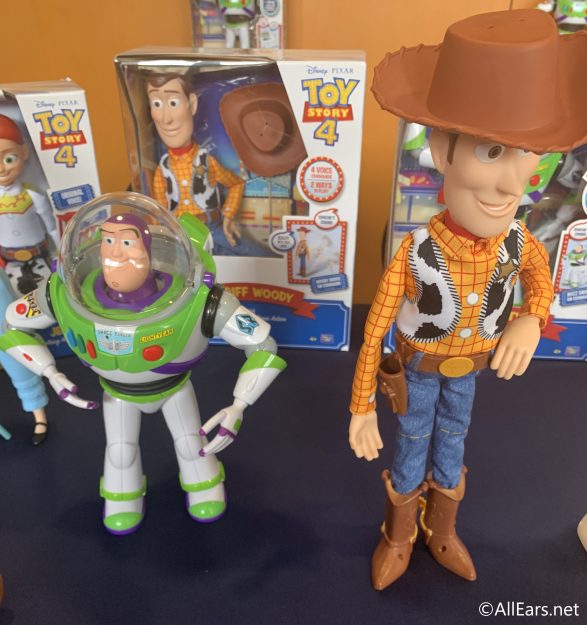 These aren't your standard toys — when you say "Someone's coming!" the toys LITERALLY drop to the ground on their own. And when you say "All clear!" they ask you to help them back up. It is actually incredible, and you won't believe your eyes! You can get Buzz Lightyear or Woody at Target!

2. Bait-Reebox Sneakers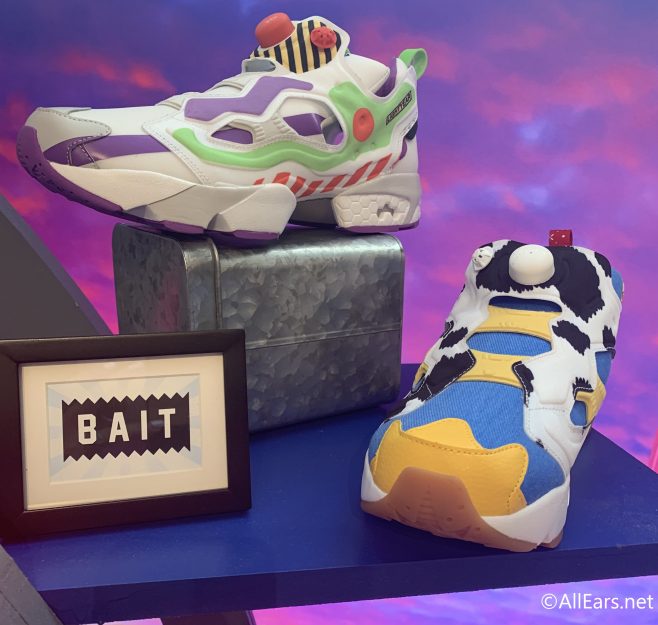 These incredible shoes are a set — as in Woody is the right and Buzz is the left so you get to wear both iconic characters at once! These won't be available until November, so they are the perfect addition to your Holiday wish list!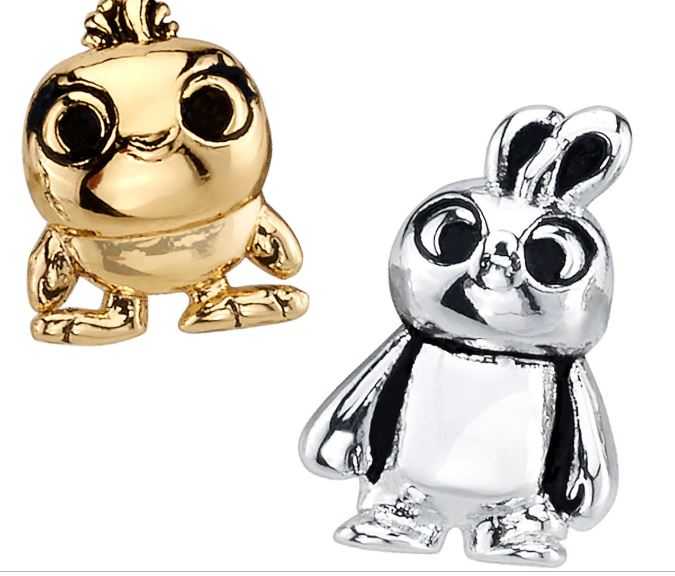 Stuffed plushes voiced by Keegan Michael Key and Jordan Peele?! Sign me up! This duo is as hysterical as they are adorable — even in the trailers! And speaking of adorable, how can you not want these earrings?
4. Bo Peep Lamp
If Bo wasn't already one of your favorite Toy Story characters, she will be. And this iconic lamp is the perfect addition to any kids' room or play room — or possibly a full grown adult's office. (Just saying.)
5. Toy Story Harvey's Bags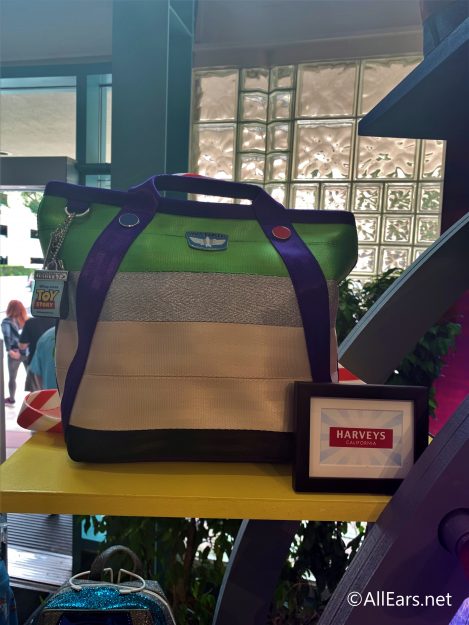 The uber popular bag brand Harvey's had teamed up with Pixar to make the CUTEST totes, backpacks, and purses. This Buzz backpack takes adorable to infinity and beyond!
No matter if you love the old characters, or fall in love with a brand new one like Forky, there's a Pop Funko for everybody!
7. Duke Caboom Costume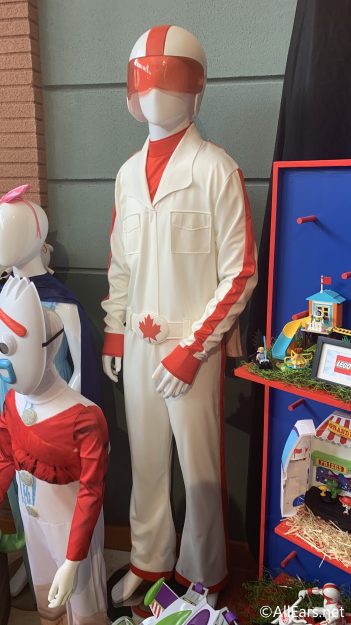 Admit it — you've always wanted to dress up like a toy stuntman who loves posing and is from Canada that's voiced by Keanu Reeves. Who hasn't?
8. Pizza Planet Box Set of Socks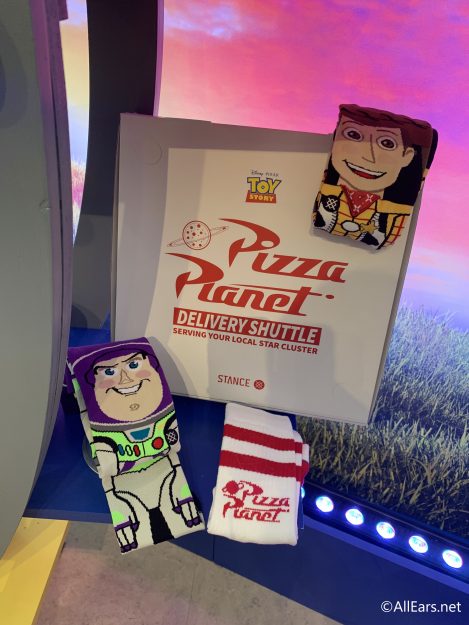 This adorable set comes with three pairs of high quality character socks and two glow-in-the-dark pins, and is delivered in the best packaging of all time.
Truly the only downside to these adorable shoes are that they are only made for infants.
10. Pizza Planet Pizza Maker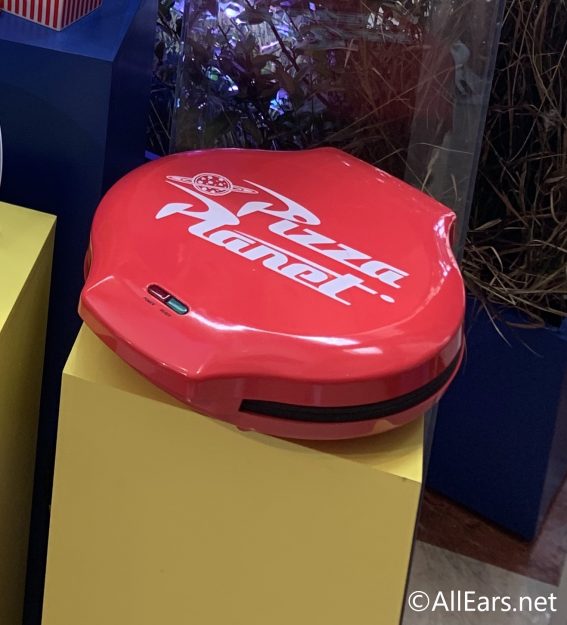 Pizza is cool, but pizza made with a Pizza Planet Pizza Maker?! THE COOLEST. I bet it just tastes better too…
This must-have kitchen gadget is available late summer so keep an eye out!
Which of these must-have Toy Story 4 items is a must-have for you?! Let us know in the comments!
Disclaimer: AllEars.net was an invited media guest at the Toy Story 4 press junket, but this does not affect our opinions. Our opinions are our own.
Want to read the latest on "Toy Story 4"? Check out these posts:
Be sure to follow @allearsnet on Instagram and Twitter!
Check out our YouTube Channel for reviews, news, information and more!
Click below to subscribe to the AllEars® newsletter so you don't miss any of the latest Disney news!