Today, several of the stars of Avengers: Endgame visited the Disneyland Resort to launch Avengers: The Universe Unites, an event that benefits children's charities.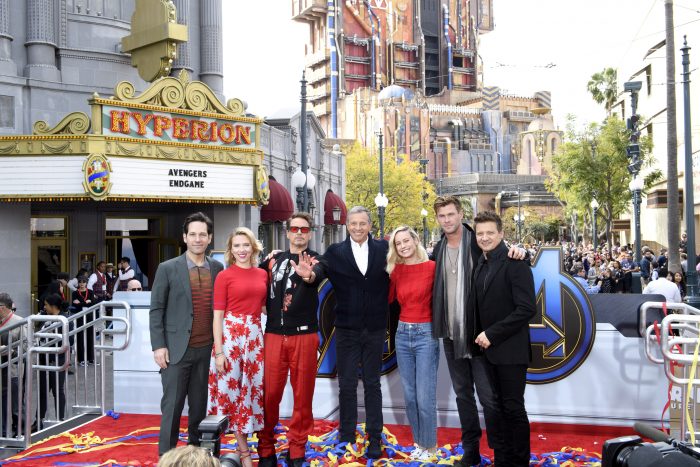 The event supports the Walt Disney Company's signature philanthropic commitment, Disney Team of Heroes, which delivers comfort and inspiration to seriously ill children around the world.
The Stars
Avengers: Endgame stars Robert Downey Jr., Chris Hemsworth, Scarlett Johansson, Jeremy Renner, Paul Rudd and Brie Larson visited Disney California Adventure Park to celebrate the donation of more than $5 million to nonprofits that support children with critical illnesses.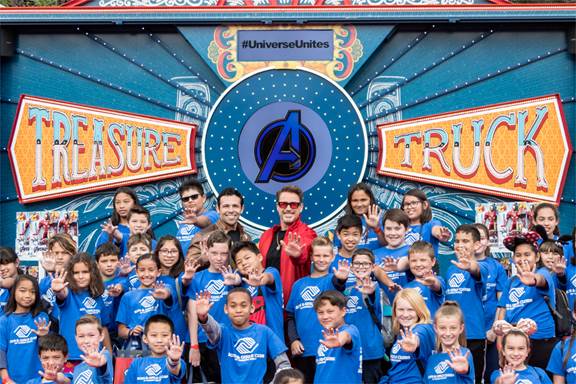 The Donations
The donations included $1 million in cash from Disney to Starlight Children's Foundation. The LEGO Group, Hasbro, Funko and Amazon together donated more than $4 million in Avengers: Endgame toys and products. These will be sent to hundreds of children's hospitals throughout the country and to Give Kids the World, a nonprofit resort in central Florida.
"The Super Heroes in Avengers personify traits like courage, perseverance, bravery and hope – the same traits countless kids and their families in children's hospitals exhibit every day," said Robert A. Iger, chairman and CEO of The Walt Disney Company, who also attended the kickoff celebration.
A Bit Of Fun
The Avengers stars played at a huge LEGO® build at the LEGO Store in Downtown Disney with kids from the Boys & Girls Clubs of Anaheim and Garden Grove.  They were also treated to a visit by Amazon's Treasure Truck, which was stocked with Avengers: Endgame toys. These included Hasbro action figures, Iron Man MK50 robots by UBTECH and Funko POP! vinyl figures.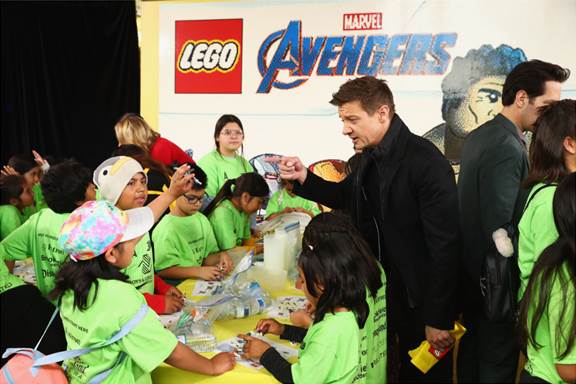 "Nobody understands magical experiences better than Disney, and we've been proud to partner with them in bringing those experiences to kids in children's hospitals for more than 20 years," says Adam Garone, CEO, Starlight Children's Foundation. "From delivering hospital care packages, to storytelling through Starlight Xperience virtual reality, to our recent Disney-themed Starlight Gowns, millions of seriously ill children have benefited from our amazing relationship together. And with this donation, even more kids will get to experience the magic of Disney."
Avengers: Endgame comes to theaters on April 26, 2019. The film will follow the course of events set in motion by Thanos that wiped out half the universe and fractured the Avengers ranks. This will complete the remaining Avengers to take one final stand in Marvel Studios' grand conclusion to 22 films.
Are you ready for Avengers: Endgame? Let us know in the comments below! 
Click below to subscribe to the AllEars® newsletter so you don't miss any of the latest Disney news!