We love giving you tips on what you need to bring to Disney World, whether it's in your suitcase or in your park bag.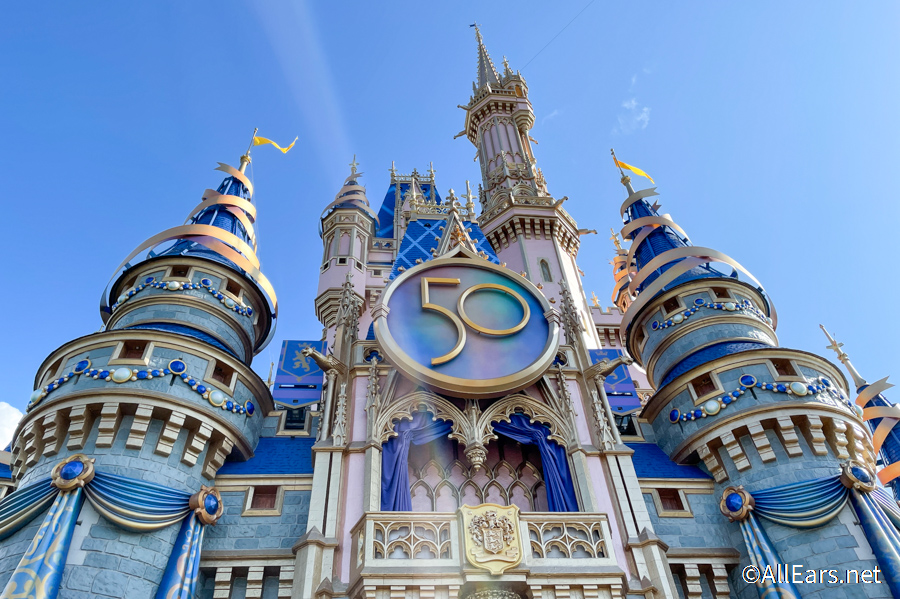 But there are quite a few items you are NOT allowed to bring to Disney World, and some of them might surprise you! 
Weapons
Okay, this seems pretty obvious, but know that you absolutely cannot bring weapons onto Disney World property.
Guns, ammunition, knives, or other weapons of any kind are all prohibited. If you're carrying your own reusable utensils, know that your knife — be it plastic or metal — may be confiscated.
Self-Defense or Restraining Devices
Along the same lines as weapons, you can't bring anything you would use to restrain someone like pepper spray, mace, or a taser.
Also, accidentally spraying your pepper spray instead of your hand sanitizer while in Disney would be a nightmare!
Objects or Toys that Look Like Weapons
You cannot have anything that looks like a weapon, either. Toy guns, for example, are not allowed at Disney World. This includes water guns or blasters from Star Wars.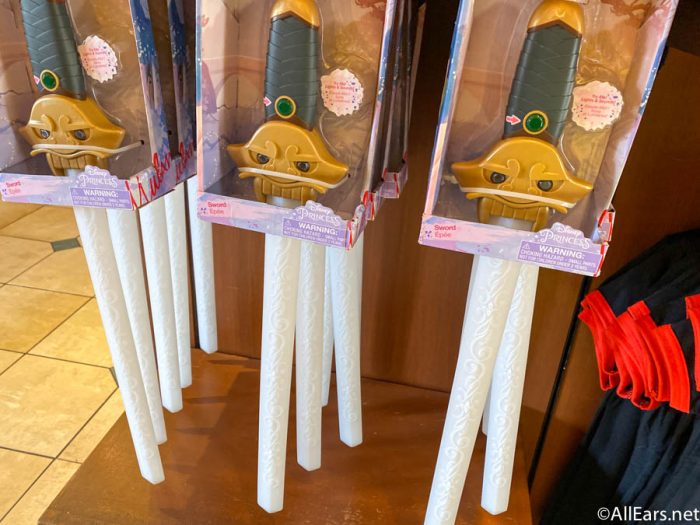 The Disney World parks even stopped selling toy guns years ago. They do, however, still sell toy swords, but they are very obviously toys.
Click here to see what other things you'll never find in Disney World
Marijuana or Any Illegal Substance
ANY and ALL marijuana products are prohibited at Disney. This also includes marijuana enriched products, like CBD oil.
Even if you have a medical marijuana card, the drug or any of its products is still not permitted on property, as well as any other illegal drugs or substances.
Click here to see Disney World's Smoking Policy
Explosives
This should also go without saying, but explosives are not allowed on Disney World property. This includes fireworks, smoke machines, fog machines, or any other explosives or flammable objects.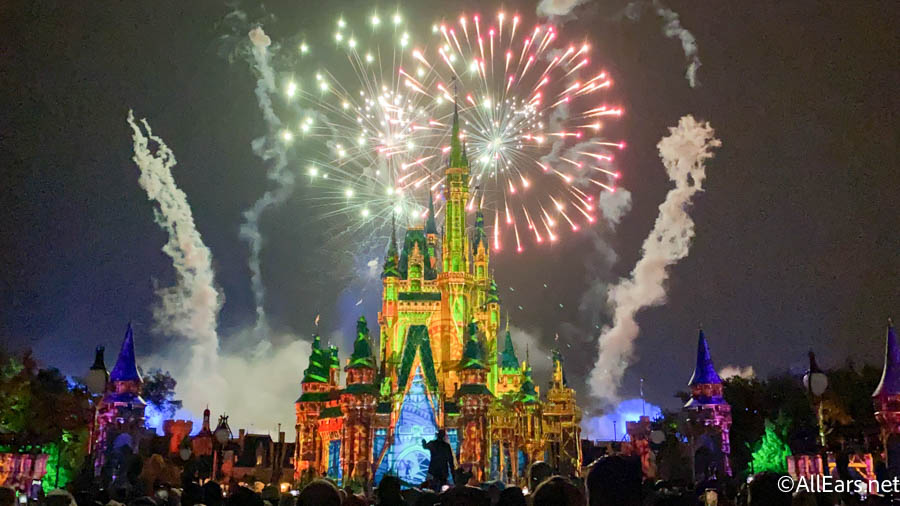 If you're looking for some fireworks, leave it to the professionals, and go watch one of the nighttime shows inside of the theme parks!
Alcohol
Obviously Disney World sells alcohol, but you cannot bring your own alcohol to Disney World EXCEPT for in a few situations. You can bring alcohol into your Disney hotel, and you can bring your own bottle of wine to certain restaurants at Disney Springs.
Make sure you check with the restaurant first if you can bring your own bottle of wine. Also, be aware that a corking fee will apply. Remember, most of these restaurants have extensive wine lists to choose from already!
Glass Containers
You can't bring glass containers into Disney World except for small ones that hold things like baby food.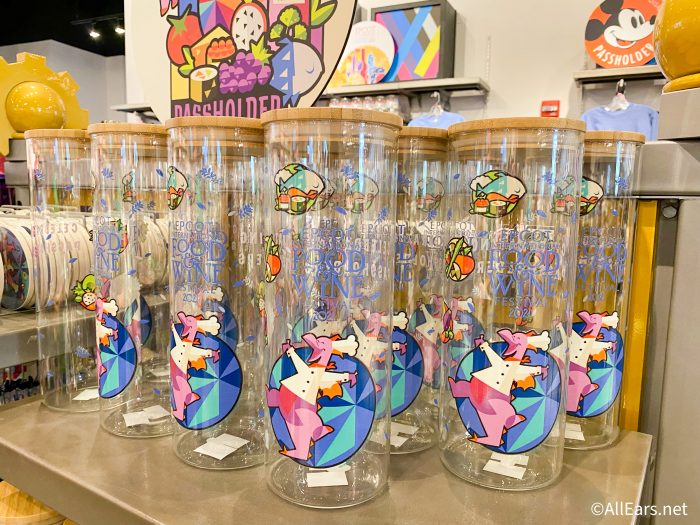 For example, you're not allowed to bring a small perfume bottle into the parks; maybe try some portable deodorant or a perfumed lotion instead! Glass containers ARE allowed in Disney hotels, though.
Noise Makers
Horns, whistles, megaphones, or anything similar are not allowed in Disney World.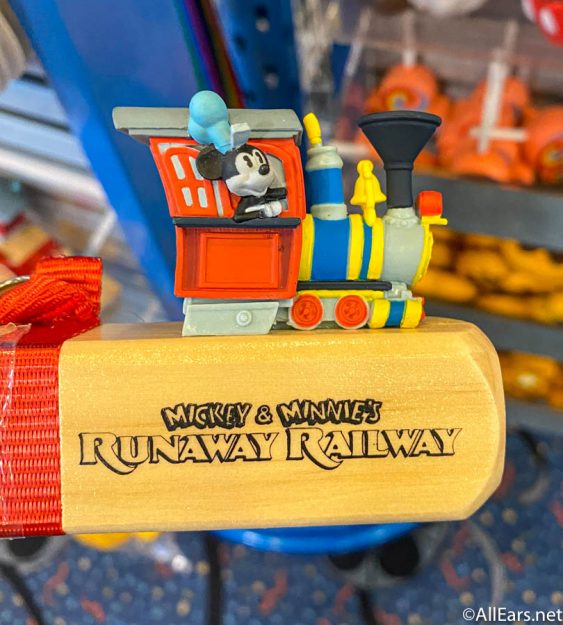 Can you imagine trying to enjoy your day in Disney and a tour group walks by with the guide yelling facts through a megaphone?! No, thank you!
Recreational Devices
Seems a bit broad, right? Let us narrow it down for you. Things like drones, remote control toys, skateboards, scooters, skates, or shoes with built in wheels (remember when Heelys were cool?) are not permitted in Disney World.
You can't bring a bicycle into the theme parks, but you can ride one around some of the Disney resorts like Fort Wilderness! Several resorts actually have places where you can rent a bike.
Large Strollers
Strollers bigger than 31 inches wide and 52 inches long are not allowed in Disney World.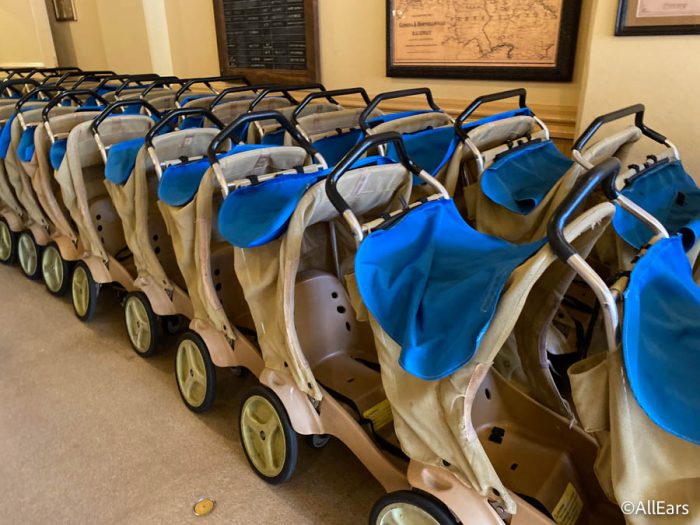 Disney implemented new policies regarding strollers in 2019 so that you can no longer use stroller wagons, either. If you get there and your stroller is too big, remember you can always rent one at the parks!
Wagons
Wagons (including stroller wagons) are not permitted at any Disney theme park or water park.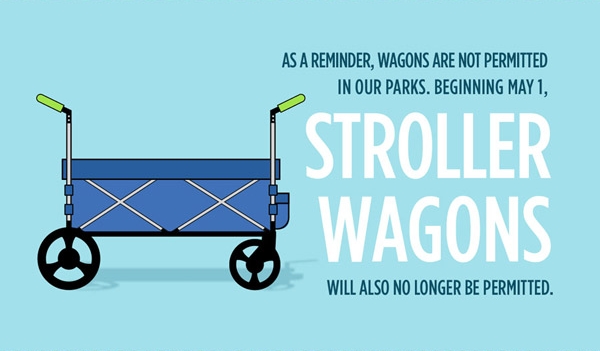 They ARE allowed outside of ESPN Wide World of Sports but not inside.
Trailers
Any trailer-like object that is pushed, pulled, or towed behind an Electric Conveyance Vehicle, wheelchair, stroller, or person.
So, for example, you cannot hitch a trailer behind your electric scooter to carry a grandkid around, folks!
Wheeled Mobility Devices with Fewer Than Three Wheels
Basically, you can't bring a device that doesn't stand up on its own when it's stopped, and you're not using it. Training wheels or modifications are also not permitted.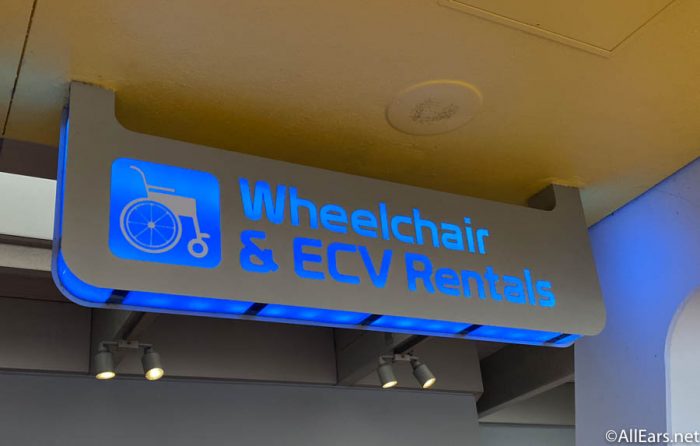 Devices have to be manually or electrically powered and operated at a walking pace. They need to be single rider and no larger than 36 inches long by 52 inches wide.
Large Suitcases, Bags, Coolers, or Backpacks
Any of these bigger than 24 inches long by 15 inches wide by 18 inches high are not allowed in the theme parks or water parks.
Loose and dry ice are also not allowed to be in these containers. If you do use one, reusable ice packs are recommended.
Folding Chairs
Although it would be nice to bring your own chair in to stake out a good spot for fireworks, they are not allowed!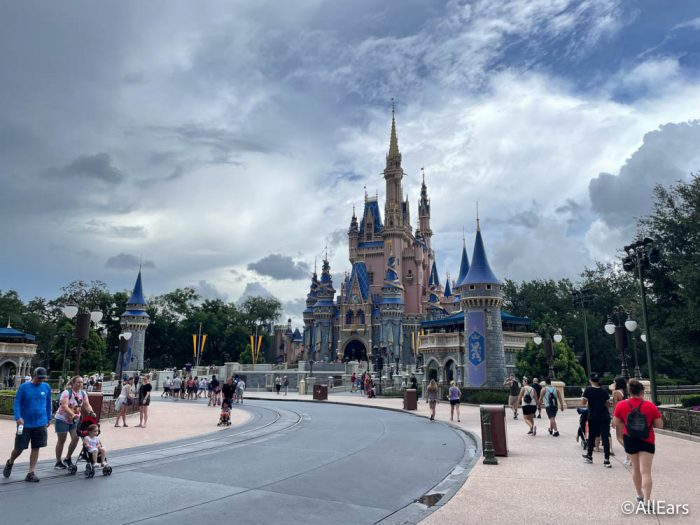 You CANNOT bring a folding chair into the Disney theme parks, water parks, or Disney Springs.
Selfie Sticks
Sorry, everyone, you're going to have to ask your friend with the really long arms to take your selfies instead of using a selfie stick!
You also can't have any other kind of extension device for your camera or phone, and flags and banners are not allowed in the theme parks or water parks.
Large Tripods
We know almost better than anybody that getting a steady shot is important in Disney World, but you can't bring tripods or monopods that don't fit inside a backpack or that extend over six feet.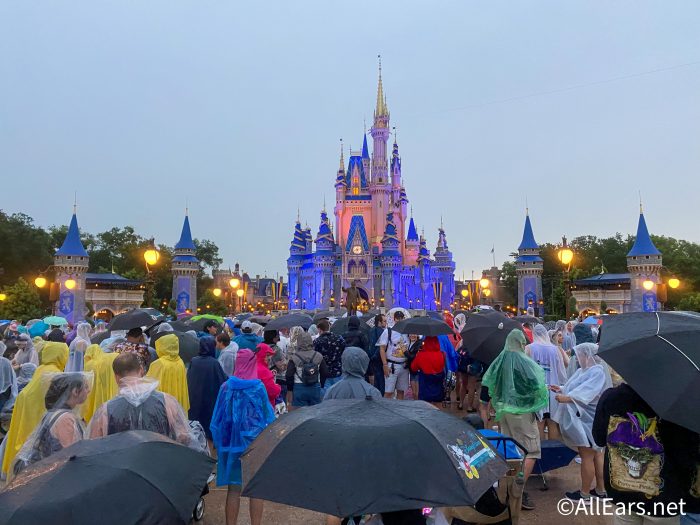 It would be really lame to have a seven foot tripod blocking your view of Enchantment!
Balloons
We know what you're thinking: "but they sell balloons in Disney World!", and you are correct! Except there's some places that balloons are forbidden from being sold. Can you guess where the most popular one is?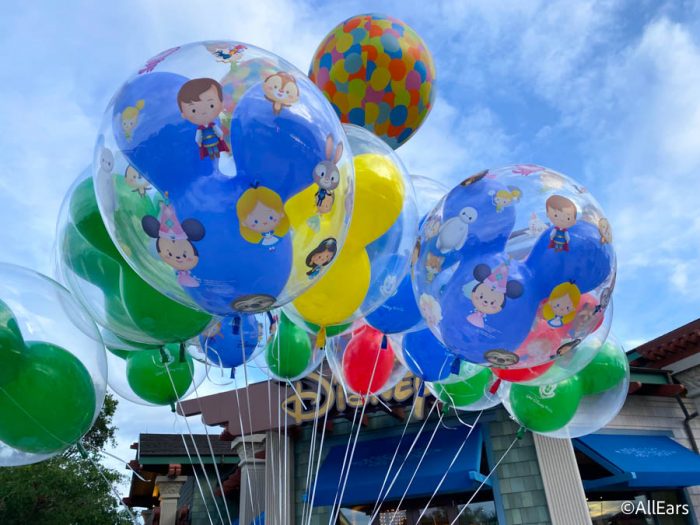 Animal Kingdom! We gotta protect those animals, y'all. Balloons are also not allowed at the water parks, ESPN Wide World of Sports, and Disney's Animal Kingdom Lodge.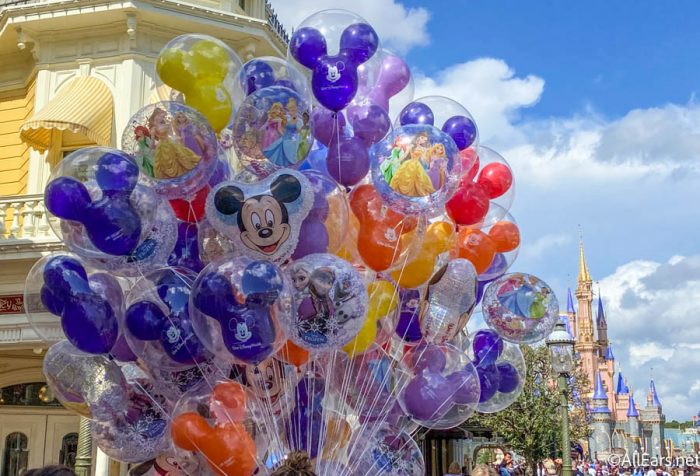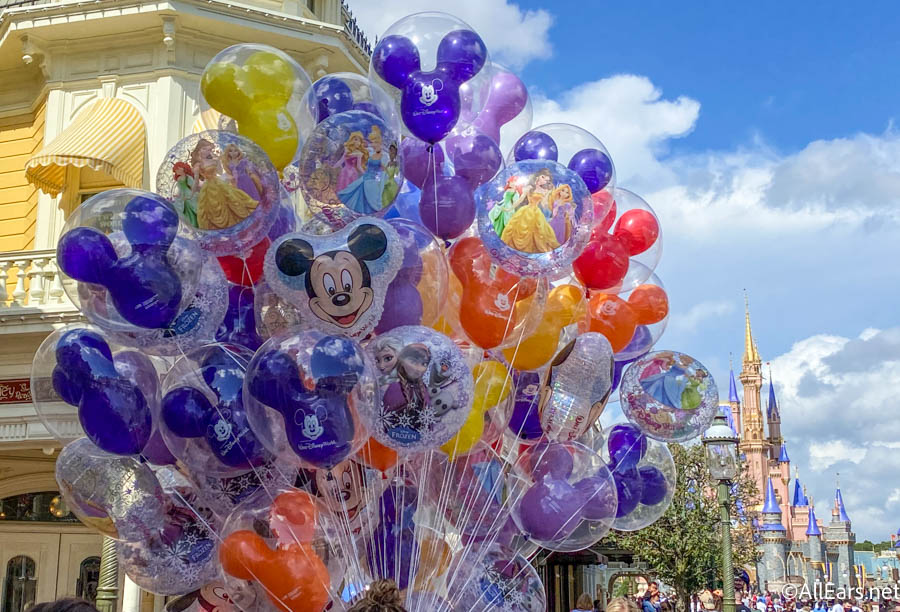 So, if you're park hopping from another park to Animal Kingdom, make sure you leave the Mickey balloon in your hotel room!
Plastic Straws
The same goes for plastic straws! They're not allowed in Animal Kingdom, the water parks, or Disney's Animal Kingdom Lodge. In fact, they will make you throw away your straw if you try walking into one of these places with one in your drink.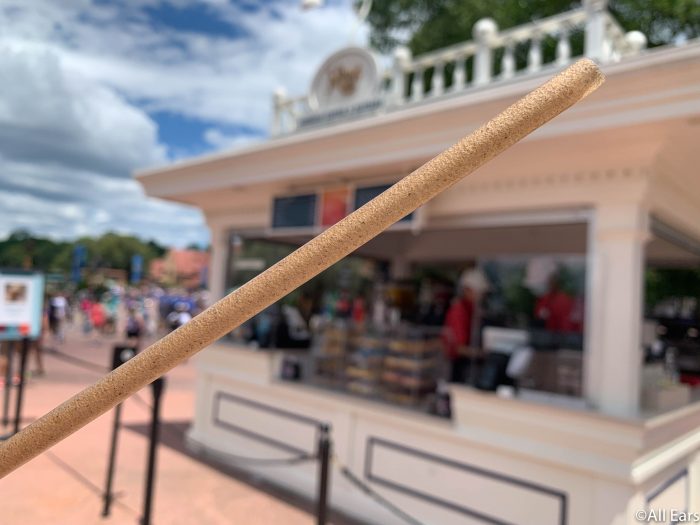 Many places in Disney don't even use plastic straws anymore, like Joffrey's Coffee and Tea Company, which has been switching over to straws made from sugarcane!
Non-Coast Guard Approved Flotation Devices
Your flotation device must be Coast Guard approved in order for you to use it at the Disney World water parks. This also includes non-approved swim noodles!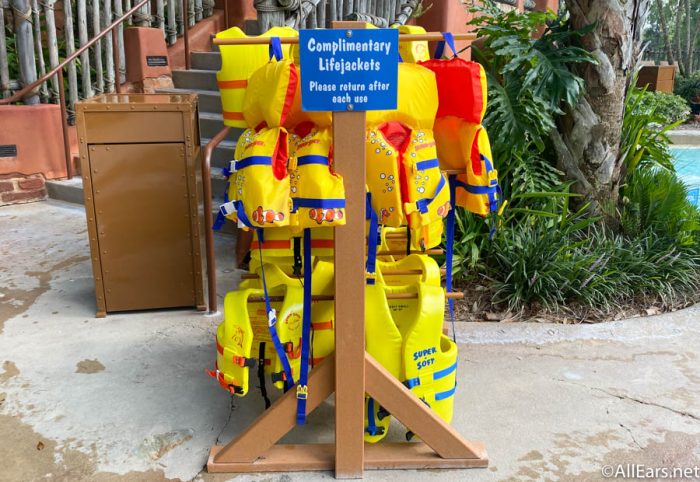 Make sure to check if your device is approved before taking it to Disney.
Costumes and Costume Masks
Costumes and costume masks cannot be worn by anyone over the age of 14. One of the reasons for this is that if you're in a full costume dressed like Princess Ariel, some kids might think you're the real Little Mermaid and try to meet you! Disney wants to keep all character storylines and integrity in tact!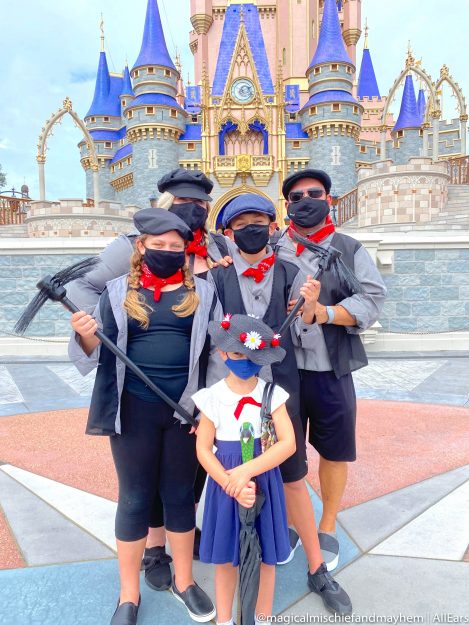 There are a few exceptions though. Costumes are allowed for Halloween and holiday events, as well as some Star Wars costumes (otherwise, how would you truly immerse yourself in Galaxy's Edge?!).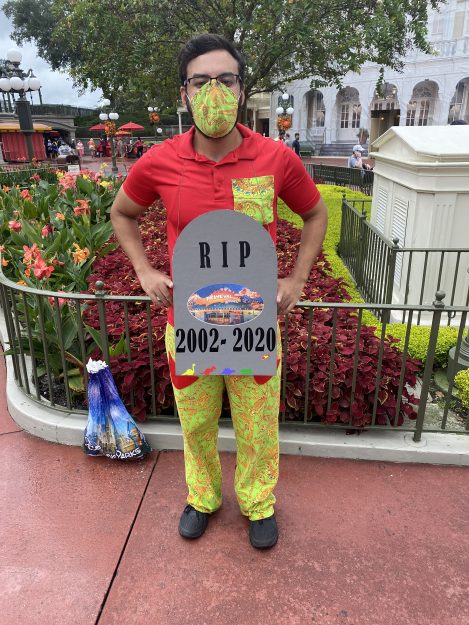 Those are all the things you're not allowed to bring to Disney World! If you're unsure about an item, always ask Disney to be safe. And stay tuned to All Ears for more Disney tips, tricks, news, and updates.
What's the weirdest thing you've seen someone try and bring into a Disney park? Sound off in the comments!
Join the AllEars.net Newsletter to stay on top of ALL the breaking Disney News! You'll also get access to AllEars tips, reviews, trivia, and MORE! Click here to Subscribe!