As far as we're concerned, the good people of Pixar Animation Studios are wizards.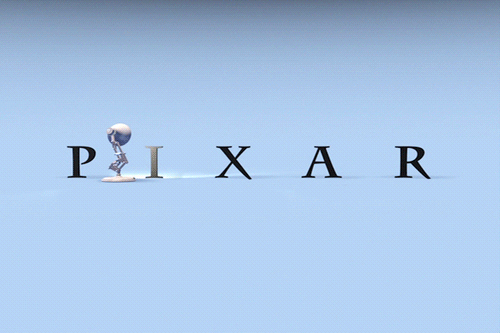 They make us care about CGI cars! And monsters! And bugs! And sporks! And throughout all that caring and creative genius, you're bound to shed a tear or two. (Or…many.) But how do the films stack up from dry-eyed to needing an emotional support group?
We've done the research and cried the tears — a lot of tissues were used in the making of this post. We apologize in advance if your eyes leak reading this.
Ranking the Pixar Films by How Much We Cried
24. Cars 2
Sorry not sorry we aren't crying a lot of tears over Larry the Cable Guy's towtruck spy movie.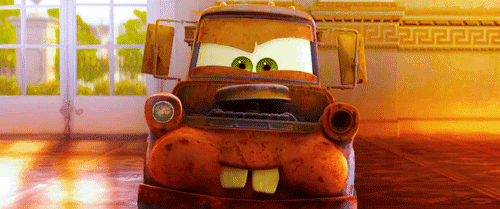 23. Cars
Sorry not sorry we aren't crying a lot of tears over Mobius' racecar movie.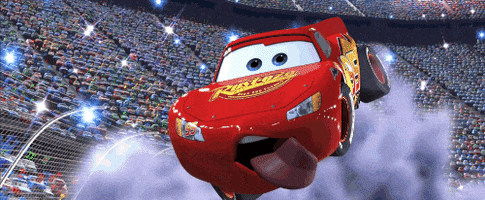 22. A Bug's Life
There's nothing wrong with A Bug's Life but it's somewhat forgetful amongst a sea of Pixar classics, and there just aren't any tear-worthy moments.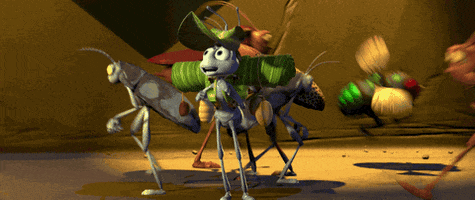 21. Incredibles 2
Hey, we love our favorite superhero family, but even the director Brad Bird called this one "just a really big popcorn film." It's action-packed and fun, but it's not making us reach for the tissues.
20. Monsters University
Little Mike is enough to make us tear up out of cuteness alone but beyond that, this one isn't much of a tear-jerker. Don't forget this list isn't about how much we love the movie — it's all about the tears!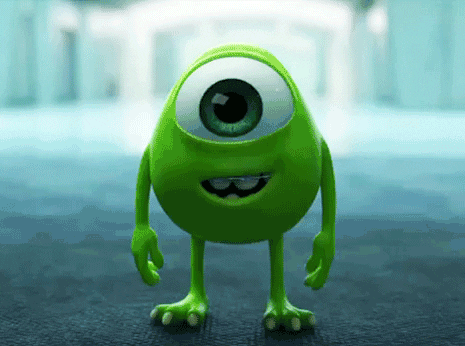 19. Ratatouille
Oh Remy how much we LOVE YOU. But this movie is pretty much a feel-good from start to finish. Even the saddest moment, when Remy is all alone in the sewer, is over quickly when he finds his dream restaurant. We adore this film — and the only thing that might make us cry is how darn wonderful Remy is.
18. The Incredibles
Another feel-good film! But there are a few sullen moments — like when Bob thinks his family is dead — that rank this one higher than its sequel.
17. Cars 3
TBH I did cry a little bit at this one because the female racecar, Cruz, finally got to live her truth and race instead of being sidelined. What can I say, I believe in ladies supporting ladies even one of us is a computer-animated racecar.
16. Brave
A lot of people don't *love* this movie but it does have it's tear-worthy moments! I cried a LOT in this one watching Merida and her mother's relationship waver and heal. Sure, maybe I'm just a woman who use to butt heads with her mother during her teenage years. But, I bet I'm not the only one.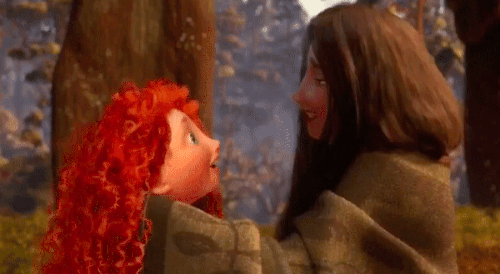 15. Toy Story
We've arrived at the first of Buzz and Woody's adventures! This one definitely has some blue moments — when Buzz realizes he really is just a toy for one — but it's nowhere near as sad as the rest of the movies on our list. It's only up (down?) from here.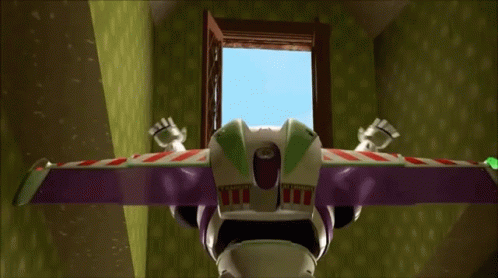 14. Soul
It's no surprise that with a plot like Soul there are some tissue-worthy moments. The biggest one is probably when Joe gives up his spot for 22 to go back to Earth.
13. Finding Nemo
Two big moments here:
1. Coral immediately dying and leaving Marlin all alone with just one, tiny, baby egg.
2. When Dory tells Marlin not to leave because he's home to her.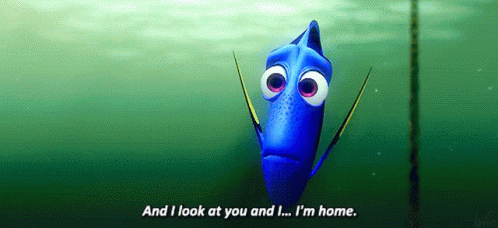 12. Finding Dory
Sad, confused Dory is almost too much to bear throughout the film, and then when she finally sees her family after all these years…ugh, my heart. Plus, Baby Dory is so cute our hearts might explode.
11. Monsters Inc.
One word:
"Kitty."
10. Luca
Pixar's newest film kicks off the top ten on our list! This one is full of heart and charm, and we cried (at least) twice. Once out of sad tears when Luca betrayed Alberto, and once happy tears for….basically the entire last 5 minutes.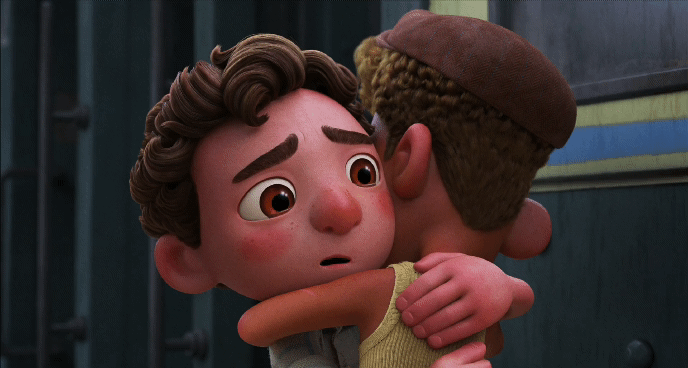 9. The Good Dinosaur
We realize this is probably the least popular Pixar movie ever, but oh wow is it sad. Considering you likely haven't seen it, let's just say this. Remember how sad Mufasa's death was in The Lion King? Well, that's basically the beginning, but with a sad, timid little dinosaur and his father.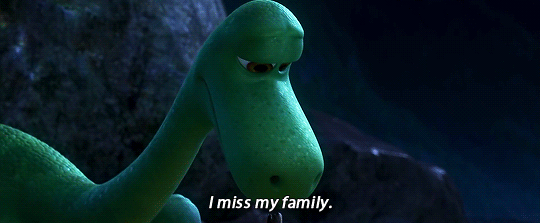 8. Toy Story 4
Woody and Buzz say goodbye to each other, next.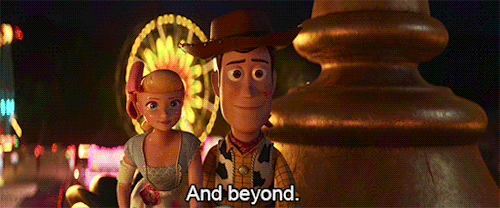 7. WALL-E
We had no idea that a (mostly) silent robot falling in love and carrying around a small seed in a boot could make us feel these things, but here we are.
6. Onward
I went to see this movie with three grown men, and all three were blubbering wrecks at the end of this one. I didn't think I could cry harder than when Ian realizes he had a father figure in his older brother all along until Barley comes back to give him the hug from his father.
5. Coco
I cried when he learned Hector was Miguel's family all along, but I was broken when he sang "Remember Me" to Coco and she started singing with him.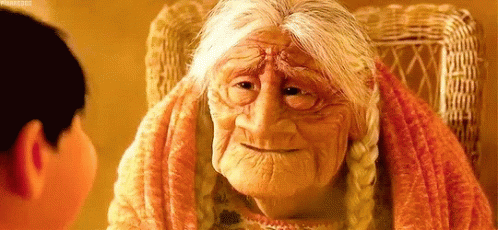 4. Toy Story 2
Four words: When. She. Loved. Me.
3. Inside Out
Take her to the moon for me. *immediately bursts into tears*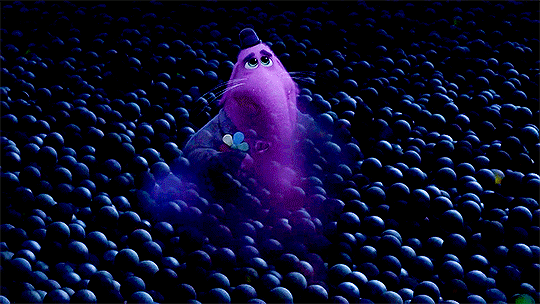 2. Up
If you don't cry in the first five minutes of Up, frankly, I don't trust you.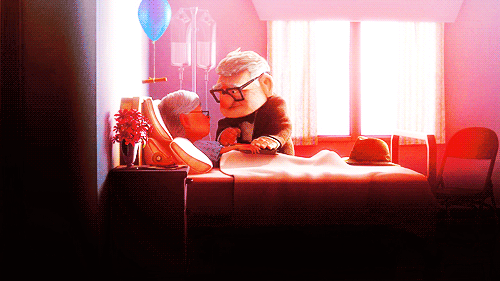 1. Toy Story 3
THE TOYS ALL THOUGHT THEY WERE GOING TO DIE SO THEY HELD HANDS TO FACE THE INCINERATOR TOGETHER.
This is probably the hardest I have ever cried in any movie…not just a Pixar one. And for anyone who thinks Pixar wouldn't kill (at least some of) the toys….have you even been reading this list!?
Which Pixar movie makes you cry the most? Let us know down in the comments!