We love Disney movies — no surprises there!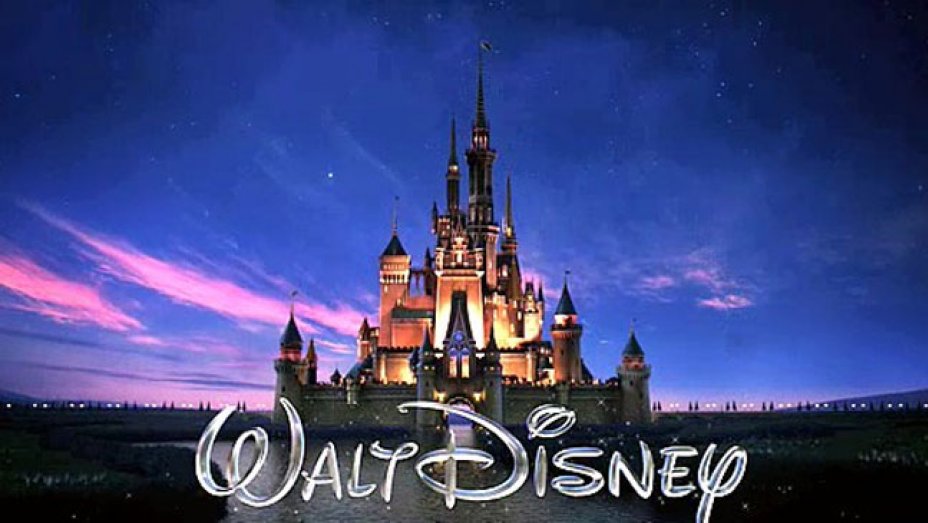 Disney animators are geniuses, so they often hide hidden things in their films such as names, Easter Eggs, and even characters from other movies!
In fact the Pixar team hides a character from the next movie in every single Pixar film — for example you can see Lotso Huggin' Bear in UP! because Toy Story 3 was the film directly after!
But this is about Disney Animation Studios and the times they've hid characters from other movies in their films! How many have you seen?
1. It's a Party "Under the Sea"
In the opening scene of The Little Mermaid, there are some special guests in the audience of the concert!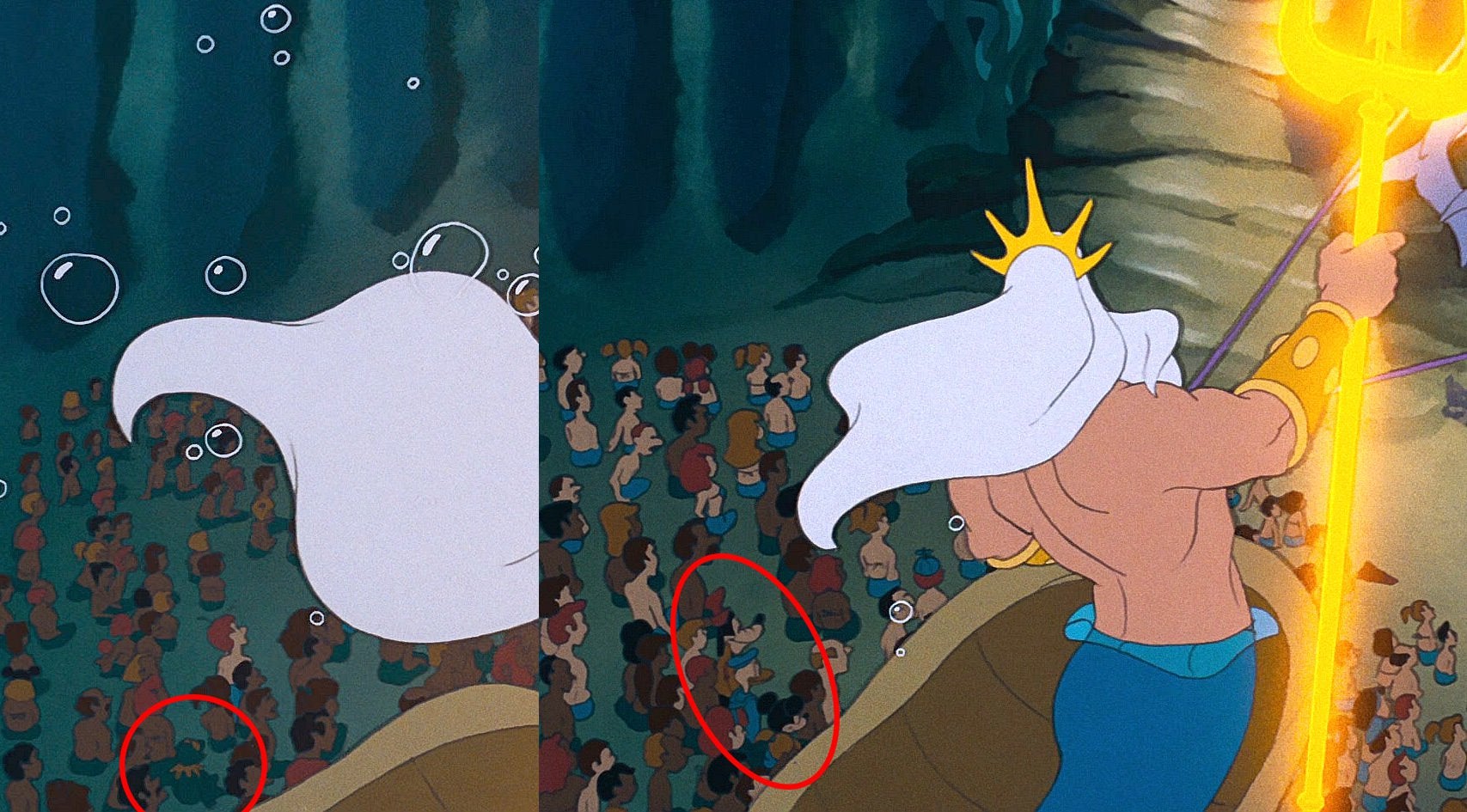 In the left photo, you can see everyone's favorite frog, Kermit. And on the right, the iconic trio, Mickey, Donald, and Goofy!
2. Is Coronation Day the Best Day Ever?
As Princess Anna is singing "For the First Time in Forever" at the beginning of Frozen, it seems as though some special royal guests are visiting from another Disney kingdom!
That's right — Rapunzel (rocking her short brunette hair) and Flynn Rider have come all the way from Corona to celebrate!
3. A Fur-ocious Pose
In Hercules, at one point that hunk Herc is posing for a new portrait — but have you ever noticed his outfit looks familiar?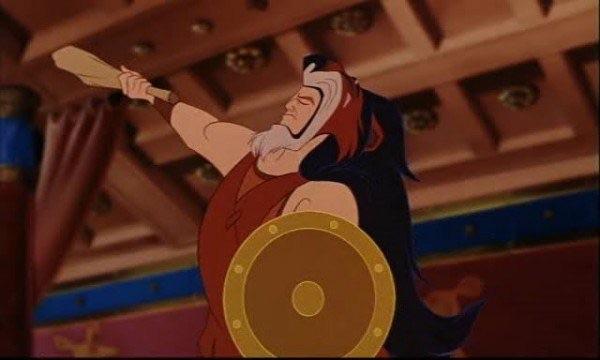 That's because it's Scar from The Lion King draped over his shoulders! Zazu did say he'd make a very handsome throw rug, and this is one way to show it off.
4. A Miniature Beast
You're never too old to play with toys, and the Sultan in Aladdin is no exception. But one of his figurines looks awfully familiar…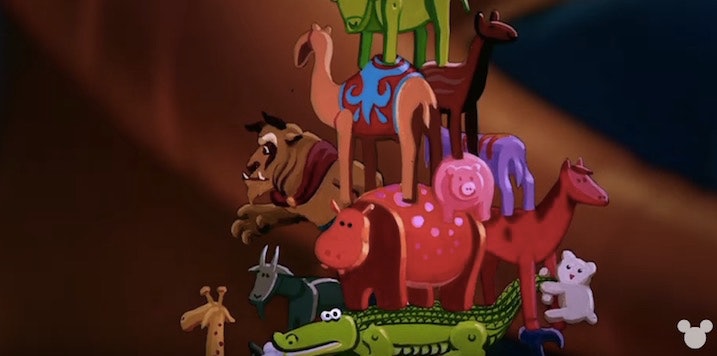 …because it's Beast!!
5. A Robotic Coconut
In Moana, one of these things is not like the other…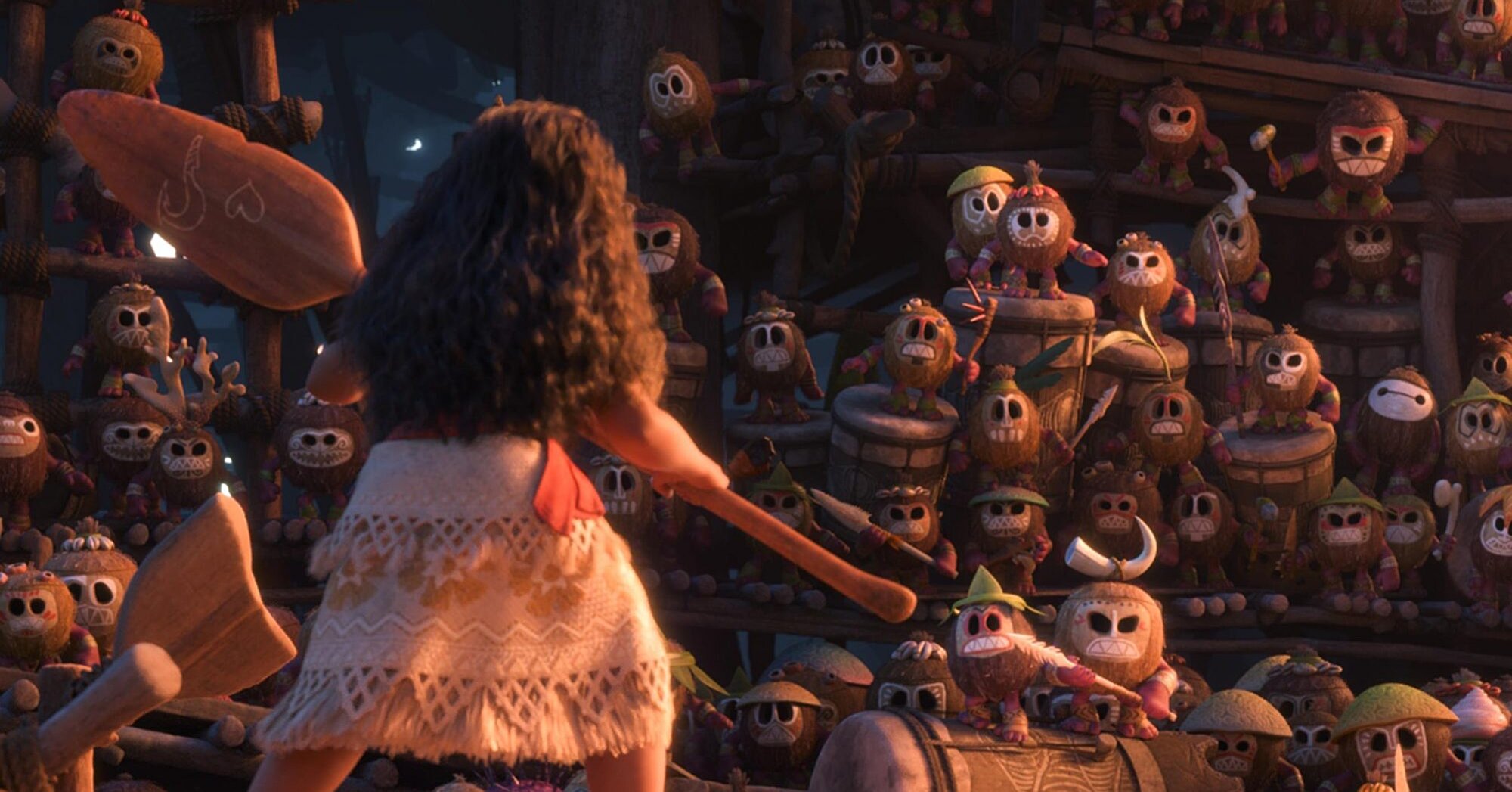 That's because one of them is our buddy Baymax! Look on the right hand side, about halfway up the picture. Are you satisfied with this care?
6. A Barking Good Cameo
There may be 101 dalmatians in this film, but there are also two other famous Disney dogs making a cameo!
Look at the bottom of the screen for Lady and atop the truck for Tramp for their cameo in 101 Dalmatians!
7. Trashin' the Camp
When Terk and Tantor discover the human camp in Tarzan, there are some fancy looking dishes you may recognize!
Somehow Mrs. Potts and Chip made it all the way from France to Africa in Jane's luggage!
8. A Crabby Appearance
When the Genie is working on some magic for Aladdin, a cool crustacean clamps onto his finger.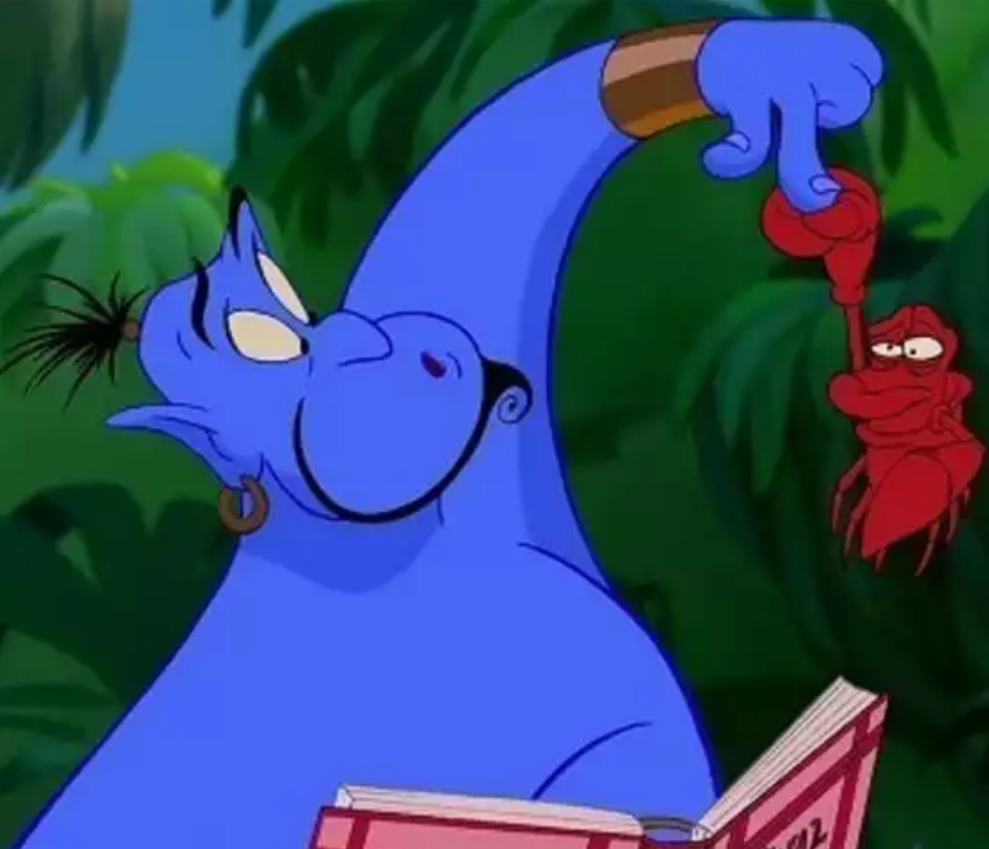 Hello, Sebastian!
9. Is Paris a Poor Provincial Town?
During the "Out There" number in The Hunchback of Notre Dame, there's a gorgeous pan of the city of Paris. And you can spot three iconic Disney characters in the shot!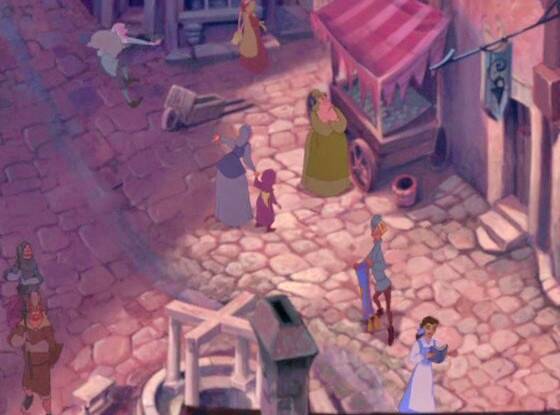 First up, Belle is walking and reading (of course) through the street — spot her at the front of the frame toward the right. Next, the man behind her is shaking out a rug — but not just any rug. It's Carpet from Aladdin! And lastly, the man on the far left is carrying a pig home for dinner — and that pig is Pumbaa!
Have you noticed these Disney character cameos before? Do you have one you'd like to add? Let us know in the comments!
Join the AllEars.net Newsletter to stay on top of ALL the breaking Disney News! You'll also get access to AllEars tips, reviews, trivia, and MORE! Click here to Subscribe!