Bringing Food Into the Parks of Walt Disney World
Dining at Walt Disney World can be an exciting experience, but for a variety of reasons, you may find that you prefer to carry in your own food and drinks — whether that mean snacks, meals, beverages, or all three.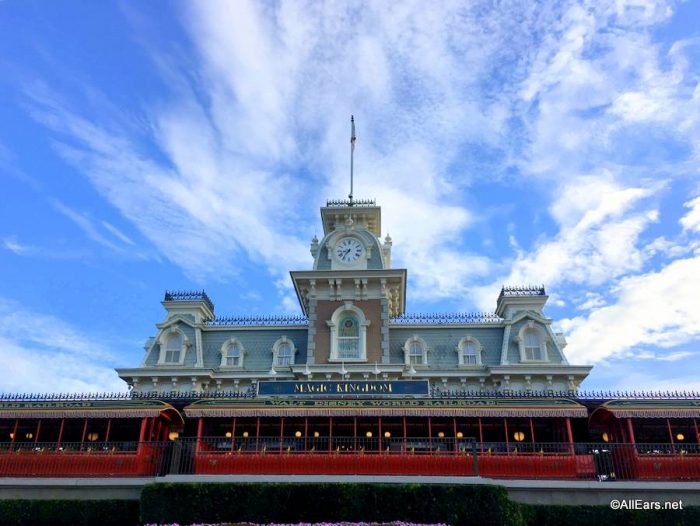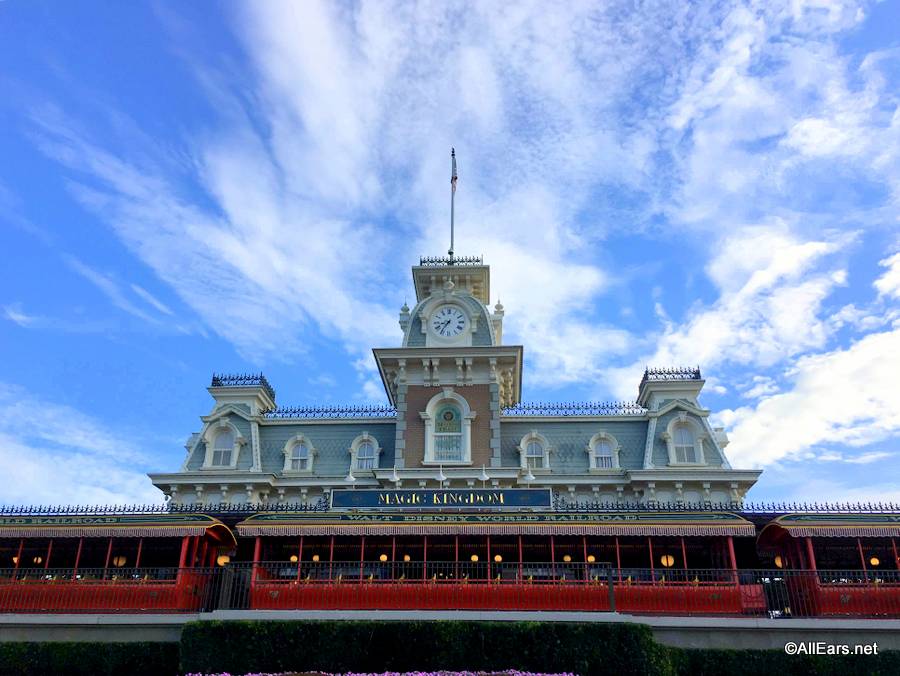 Guests may choose to carry in for a number of reasons, the most common of which are:
to save money
to have easy access to allergen-friendly eats
to appease a picky eater
Believe it or not, carrying food into the Parks is pretty easy and very common, but there are some things to keep in mind.
Food and Drink Allowed in the Parks
You can bring in almost any food items or beverages you want, with just a couple of exceptions.
Adult beverages of any kind are not allowed to be carried in.
For safety reasons, glass jars and containers are not allowed. One exception to the glass rule is baby food, which is often packaged in small glass jars.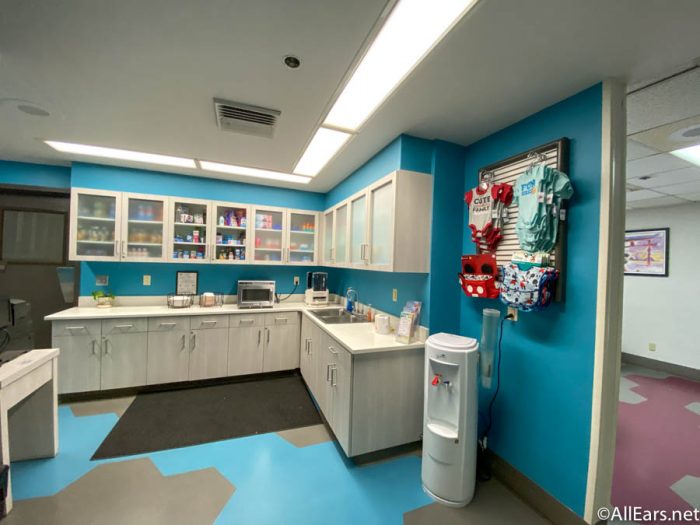 Other Considerations
While just about anything is fair game to be carried into the Parks, don't forget to factor in the weather in central Florida — particularly from March to September, when temperatures and humidity are hot and tropical.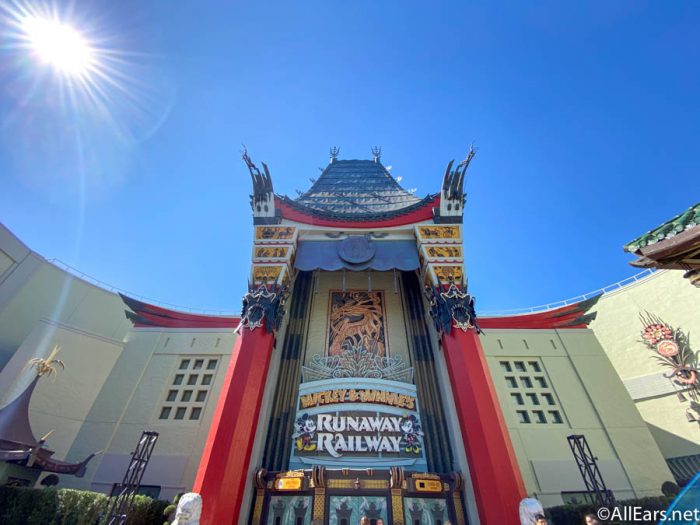 If you're packing in snacks or entrees, select items that can handle the heat and won't be spoiled by the outdoor temperature. Or plan to pack them in a cooler. (Details and limitations on coolers described below.)
Also keep in mind how heavy it can be to carry around full meals, snacks, and beverages. Some tips for reducing that weight include:
carrying in a bottle of water for each member of your party, then refilling those in the Parks throughout the day so that you don't need to carry multiple bottles for each person. Better yet: bring a refillable bottle for each person and save yourself the plastic, too.
planning to eat a hybrid of Park foods and sides/snacks you carry in. For example, you can buy a  boat of chicken nuggets to share and supplement with lightweight snacks like bags of chips and applesauce pouches that you bring in with you.
using the cargo space of a stroller to pack the food items you won't need until later in the day. Keep in mind that you may still need to get everything checked through security and bag check, and you'll want to plan some extra time to get into the Park just in case.
Food and Beverage Suggestions
Peanut butter and jelly sandwiches
Prepackaged snacks, like chips and crackers
Pre-frozen yogurt tubes
Granola bars (mind those chocolate chips, though — they will melt!)
Water, water, and more water
Drinks not sold in the Parks (Gatorade and Pepsi products, for example)
Frozen or chilled juice pouches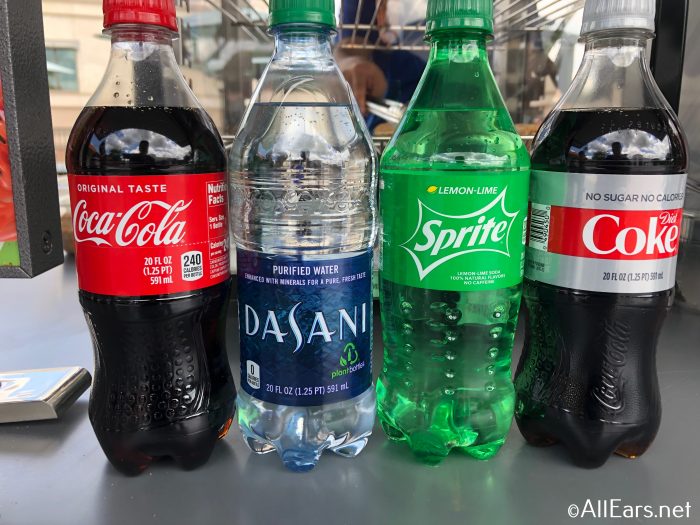 Cooler Suggestions and Restrictions
In 2019, Walt Disney World implemented some new restrictions for coolers that guests are allowed to bring into the Parks. They must be no bigger than 24″ x 15″ x 18″.
Also note that loose and dry ice are prohibited, so you'll need to plan ahead to devise a solution to this problem.
Freeze and use reusable ice packs to keep in the cooler.
Freeze water bottles overnight, and use them to keep the cooler contents chilled.
Ask for a cup (or two) of ice at any Quick Service location that serves fountain beverages. You can pour that ice into your cooler. You can replenish throughout the day.
Where to Eat
While it is completely within Disney's rules to bring your own food into the parks, there is certain behavior that is frowned upon. Where you sit to enjoy your meal is the key factor to making a successful picnic at Disney World.
Things to keep in mind:
You should never sit inside a Quick Service restaurant during peak hours. If there are only a few tables left and a line out the door, it's common courtesy to leave those tables for guests of the restaurant.
If there are tons of tables open at a Quick Service spot, head in and enjoy the air conditioning.
Don't make use of a toppings or fixin's bar, though; those are just for guests of the restaurants. Napkins, forks, and straws are fair game.
You should never attempt to sit inside a Table Service restaurant with a home-packed dinner.
The best places to eat where you can quickly grab your bite will be outside dining areas. Suggestions to consider include:
Magic Kingdom
Outside dining for Casey's Corner, Pinocchio Village Haus, Tortuga Tavern, and Friar's Nook
Tables near the Rapunzel-themed bathrooms (but these are usually taken up by people recharging their phones).
Great places to sit down without a table include the grassy courtyards in the Hub, anywhere you can find a vacant bench or wall, and anywhere on Tom Sawyer Island.
Epcot
Outside dining for Electric Umbrella, inside dining area for Sunshine Seasons, and vacant benches or walls.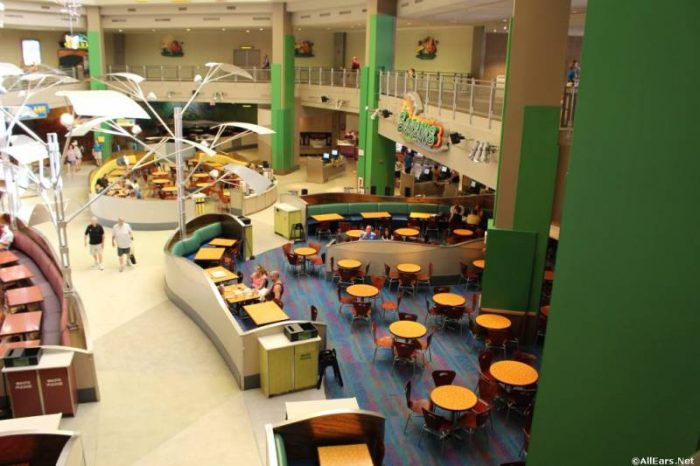 Disney's Hollywood Studios
Outside dining for Rosie's All-American Café, Backlot Express, Ronto Roasters, and Dockside Diner, as well as vacant benches and walls.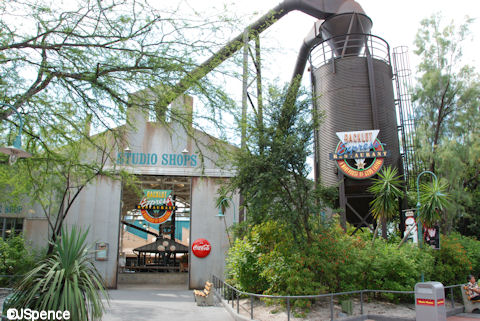 Animal Kingdom 
Outside dining for Flame Tree Barbecue, Pizzafari, and Dino Bite Snacks, inside dining areas for Restaurantosaurus, tables located outside of Rafiki's Planet Watch, and (as always) benches and walls.