(Notice: Many of these offerings and restaurants are still in the process of reopening. Please check back here or on the Disney website before making future arrangements.)
Harmonious — EPCOT's newest fireworks spectacular celebrating culture and music — will make its firework debut on October 1 for Disney World's 50th Anniversary Celebration. For the time being, however, you'll be able to enjoy Disney's temporary fireworks show, EPCOT Forever, which made its return on July 1.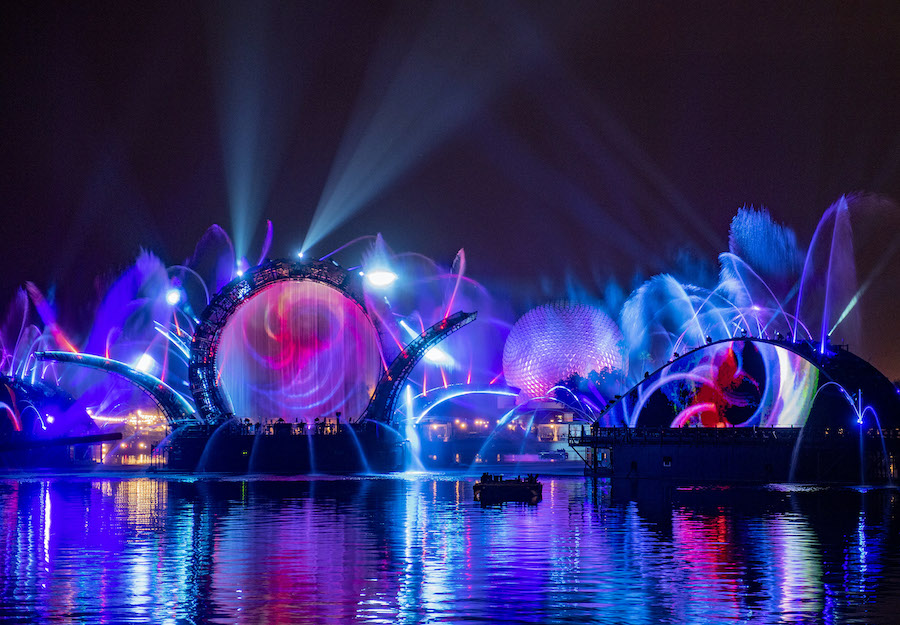 It's time to get a head start and scout out the best places for optimal fireworks viewing!
The Harmonious Basics
Harmonious will take place on EPCOT's World Showcase Lagoon, so you're going to want to find an area around World Showcase to watch this new show.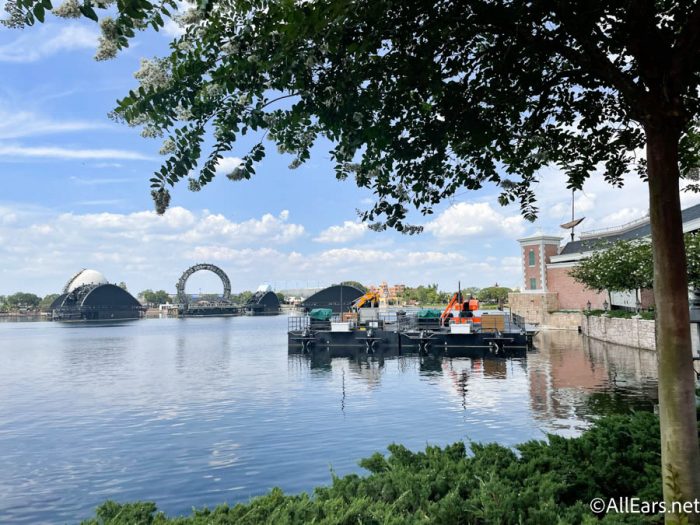 But *where* specifically should you watch? Here are some of our favorite fireworks viewing areas from the past. We think the same areas will continue to provide similar views, though some of the large show pieces on the Lagoon may change these views somewhat. We'll be sure to update once the show begins. In the meantime, here's where we like to watch EPCOT's nighttime spectaculars!
Rose And Crown Pub's Patio
The United Kingdom pavilion's Rose and Crown Pub is a sit-down restaurant that serves helpings of fish n' chips, savory pies, and pub blends. (We really love those fish n' chips.)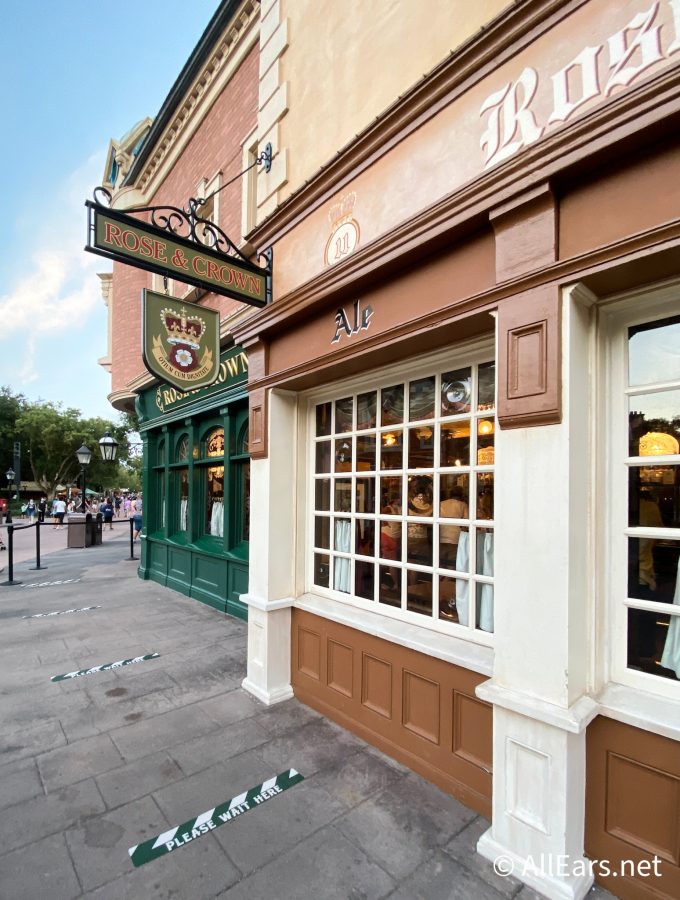 There's a patio outside the restaurant with a clear view of World Showcase Lagoon. It's a peaceful dining experience by day, a dazzling one by night.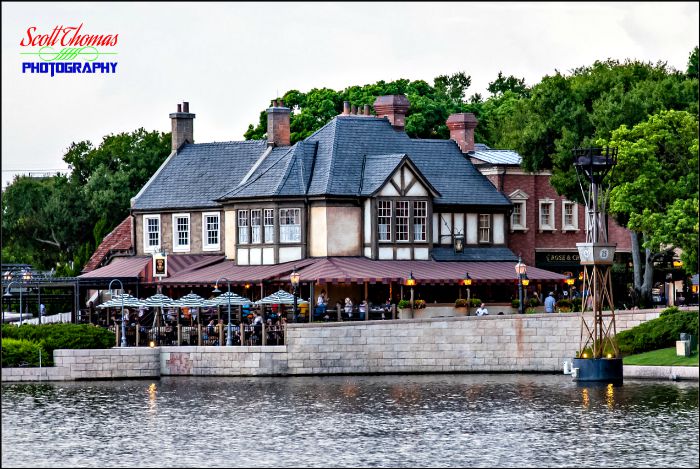 Before the shutdown, you needed to purchase an EPCOT Forever Dining Package to guarantee your seat on the Rose and Crown Pub patio. This was a (pricey) separate ticket event from the restaurant itself.
However, we've made standard reservations for Rose and Crown Pub in the past around fireworks time and been lucky enough to be seated on the patio.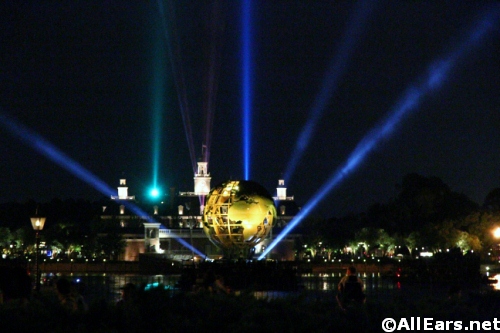 We're not sure what the case will be when Harmonious starts, but we'll keep you in the loop!
La Hacienda de San Angel AND Cantina de San Angel
We're grouping La Hacienda de San Angel and Cantina de San Angel from the Mexico pavilion because they're two sides of the same coin.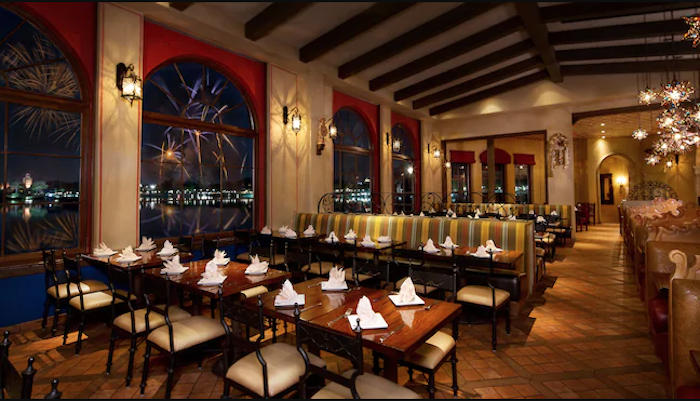 La Hacienda is a Table Service restaurant and Cantina de San Angel has Quick Service options. Both serve up an array of Mexican specialties like tacos, nachos, and top-shelf margaritas.
If you want to watch the EPCOT fireworks from the comfort of an air-conditioned building, La Hacienda de San Angel has always been our place to go (though the food's been hit-or-miss for guests in the past).
Just keep in mind that reservations around fireworks time always go quickly (so book 60 days out, if the option's available), and the food prices are going to be more expensive than what you'll have to pay over at the Cantina.
If you don't mind watching the fireworks outside and want a cheaper Mexican cuisine for dinner, give Cantina de San Angel a go! The view won't be as clear as it will be from the windows in La Hacienda, and you might not be able to find a place to sit — but if you CAN, you'll be . . .surrounded by a lot of people who had the same idea you had. But, hey! A view of the show is a view of the show!
Monsieur Paul
Do you want a fancy French cuisine with your fireworks? Then Monsieur Paul, over in the France Pavilion, is a great option for your expensive tastes.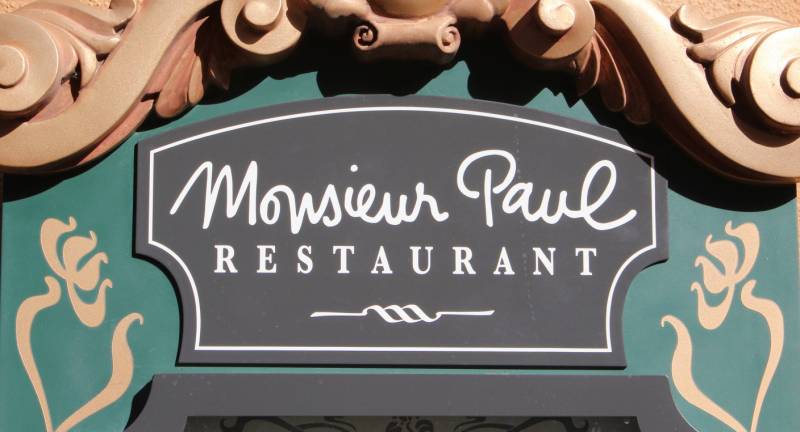 When Monsieur Paul is available, it offers up a standard menu or a prix-fixe menus of French delicacies.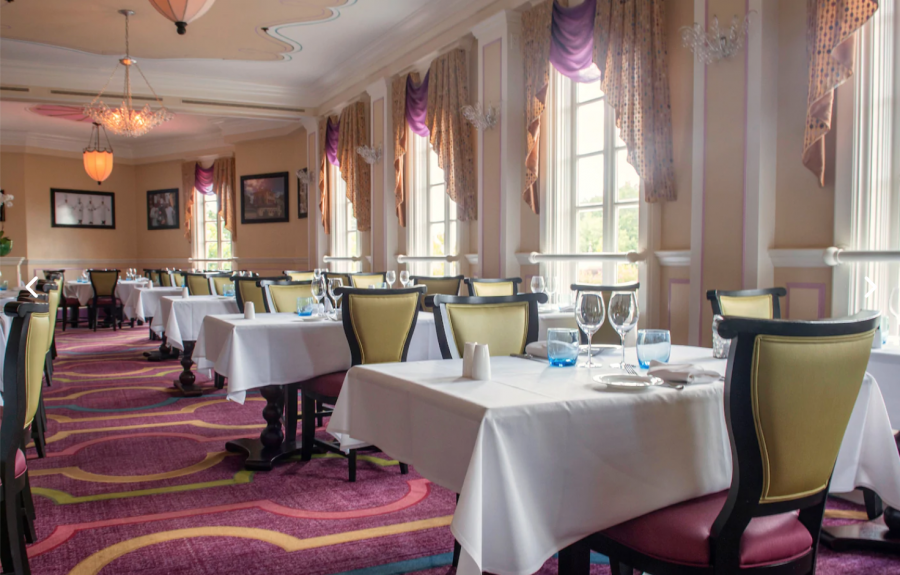 If you're seated at one of the second-story windows in the restaurant, you'll get a head-on view of the fireworks. The windows aren't terribly large and have panes across the glass that kind of block the show, but it's still an overall nice view.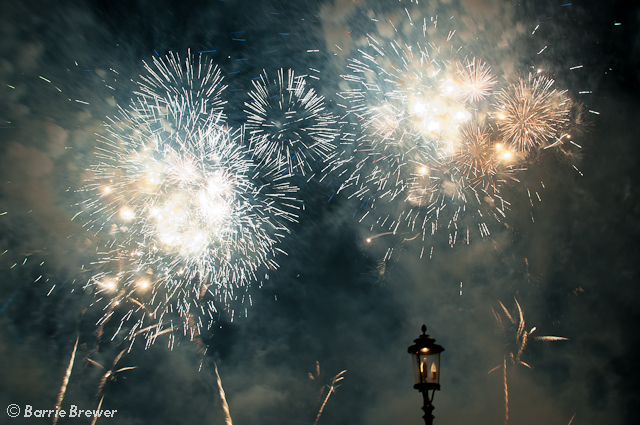 It's not the best option for your first time seeing the Harmonious show, but it may be a classy and more romantic option for later EPCOT visits.
Tokyo Dining (OR The Balcony)
In the Japan pavilion, you can order from a selection of sushi, sashimi, and nigiri over at Tokyo Dining.
If you decide to eat at this sit-down restaurant around the time of the fireworks, you can get a . . . decent-ish view of the show if you get a window seat.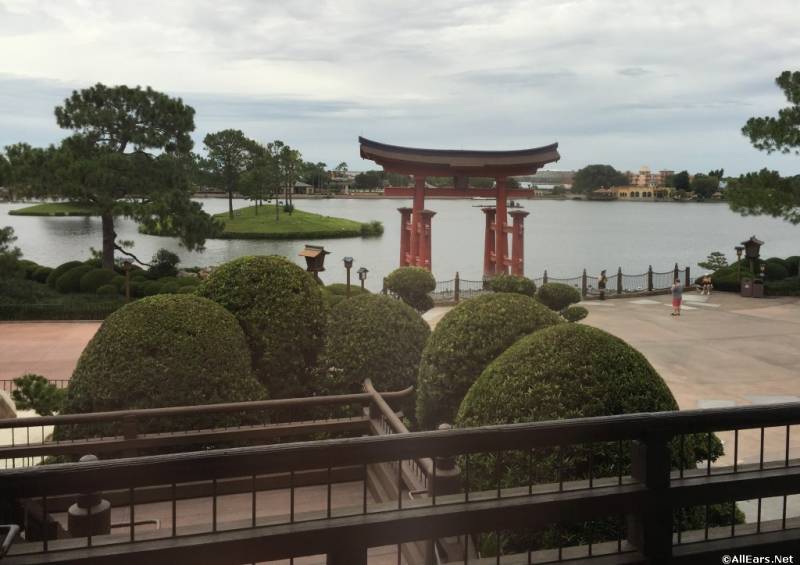 We say decent-ish because the windows are right next to the second-story balcony — a place where guests can also pile in to get a view — only slightly obscured by trees and red Torii Gate — of the fireworks.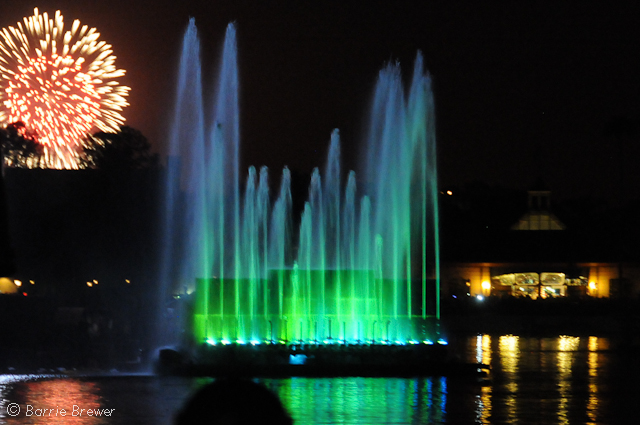 If you're only booking a late reservation at Tokyo Dining for the view of the fireworks, you're probably better off eating a La Hacienda de San Angel, unless:
A. You're not a Mexican food fan.
B. You missed your reservation window for La Hacienda de San Angel. (Reservations at Tokyo Dining are usually easier to get around fireworks time.)
Not feeling hungry but still want to see the fireworks from Japan? You can always try to find a spot on the balcony yourself (above the Mitsukoshi Department Store).
Between Mexico and Norway
There's not much to say about the area between the Mexico and Norway pavilion because it's, well, just a clear walkway.
It also has a clear view of the World Showcase Lagoon. If you scout out your area ahead of time, you're going to have a pretty solid view of the show.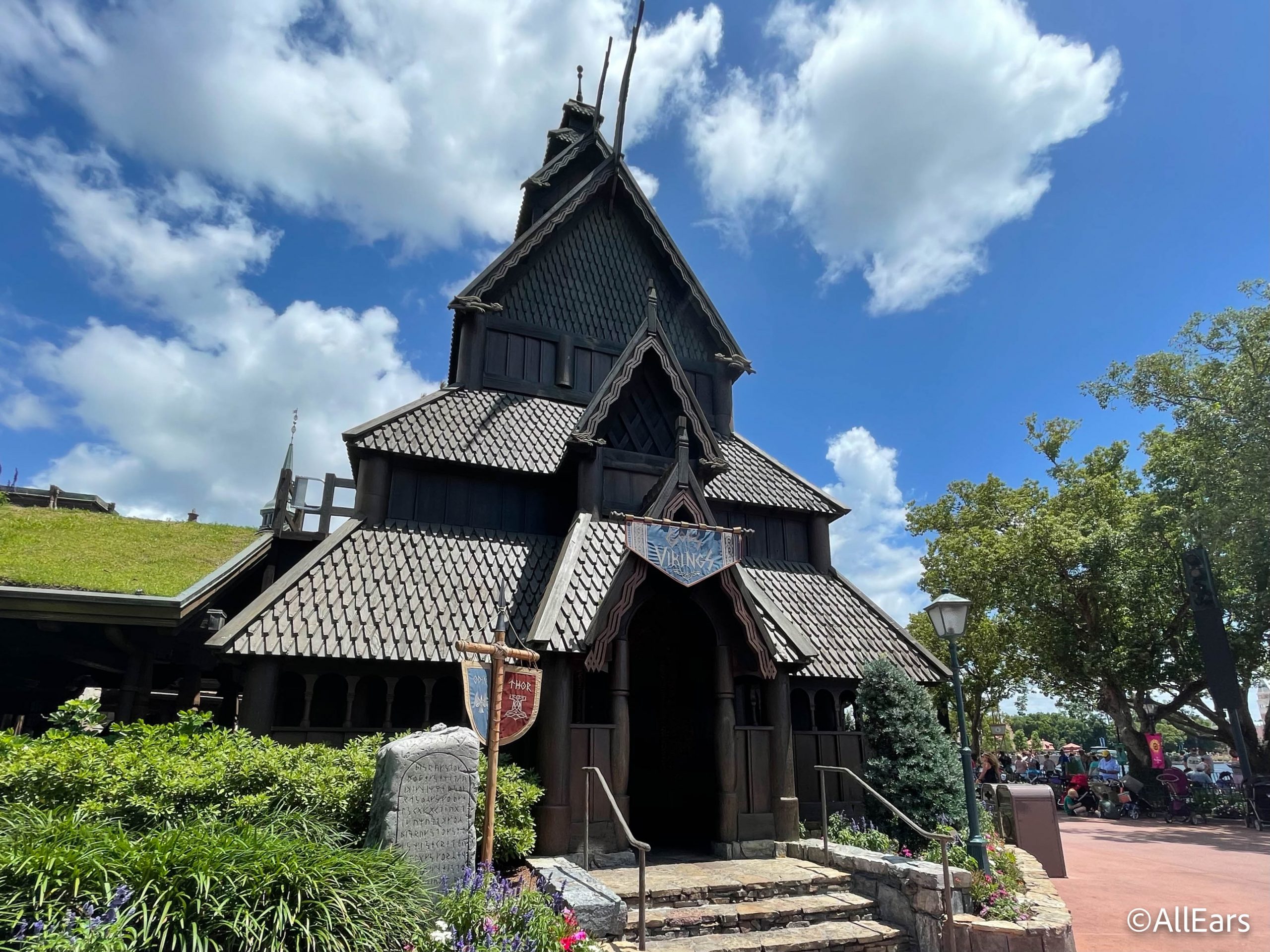 And bonus points: you don't have to pay for this prime viewing area (unless you want to snag a drink or taco from Cantina de San Angel or Choza de Margarita ahead of time, but that's totally up to you).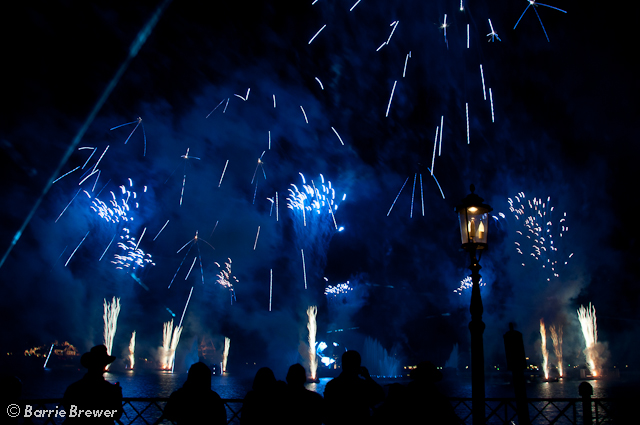 Just be prepared for a lot of standing — most likely shoulder-to-shoulder with other guests.
World Showcase Plaza
World Showcase Plaza is arguably the best area in EPCOT to see the fireworks.
This prime fireworks viewing area is located next to the World Showcase entrance (more toward the Canada pavilion than the Mexico pavilion).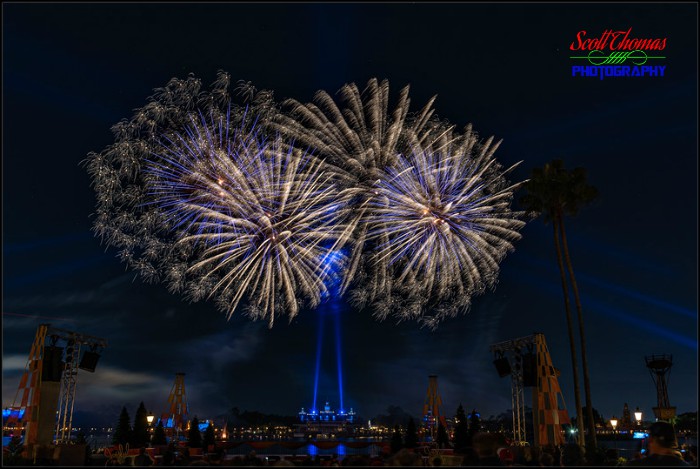 However, before the shutdown, the only way you could have the privilege of seeing the fireworks show from this location was to secure a FastPass for it ahead of time. These were definitely not day-of FastPasses — you needed to make these reservations in advance.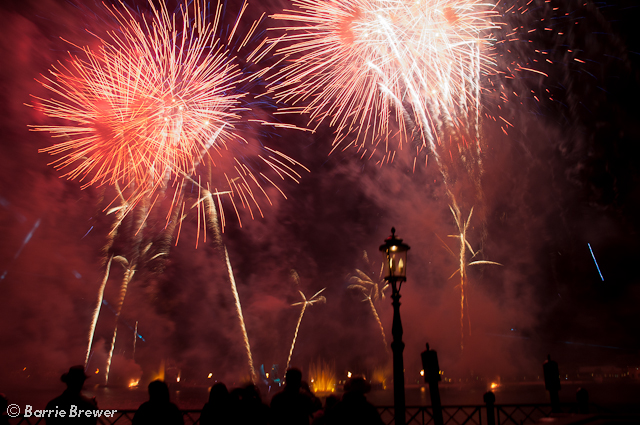 We assume this will be the case again once the FastPass system is back, but we'll have to watch for that.
Pont Des Arts Bridge
If Monsieur Paul is unavailable when you're planning on watching the EPCOT fireworks (OR if you don't want to pay for Signature dining so late at night), consider watching the fireworks from a complimentary location near the France pavilion, instead.
Pont Des Arts Bridge connects the France pavilion to the United Kingdom pavilion.
There's not much space here, but as long as you can find a spot early, you can watch the fireworks from the bridge's railings. Just make sure you're not standing in the middle of the bridge and blocking other guests! Otherwise a cast member will ask you to "keep moving forward."
Italy Isola
If you're in the Italy pavilion around fireworks time, you may notice a little island separated from the rest of the pathway.
This island is known as Italy Isola, though we refer to it as  "that one little section of Italy that's super cute and has a great view of the fireworks."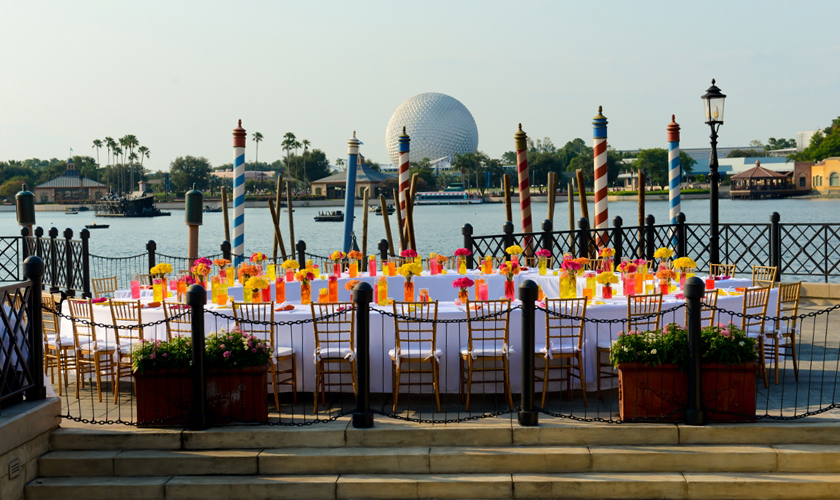 It's not just a great view — it's also romantic. (Proposal, anyone?)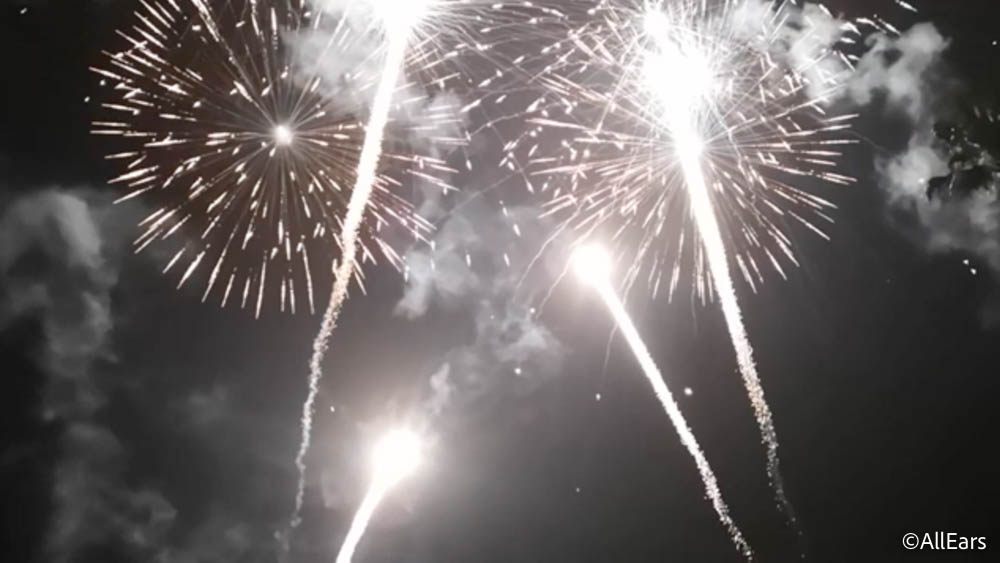 Once upon a time, the main area of the island was used for private dining parties. Maybe Disney will resume those private events right away, or maybe they'll open up the space to allow more vantage points for Harmonious. (We're rooting for the latter, even though being invited to a private event on Italy Isola would be pretty cool.)
Join the AllEars.net Newsletter to stay on top of ALL the breaking Disney News! You'll also get access to AllEars tips, reviews, trivia, and MORE! Click here to Subscribe!

What's your favorite place in EPCOT to watch the fireworks? Let us know in the comments below!