Well, hi, there, friends! This is Molly. (I'm waving at you, you just can't see.) Perhaps you've seen me eating a bunch of weird stuff or running around Walt Disney World like a maniac on AllEarsTV?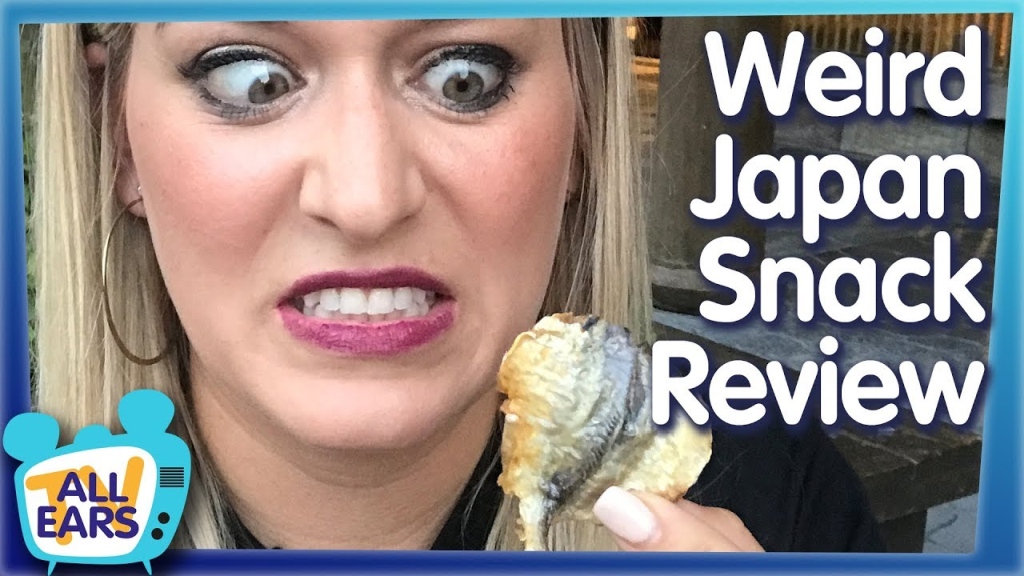 Anyway, I'm lucky enough to be in Disney World basically every day. (Tough job, but someone's gotta do it!) Because of this, a lot of you ask me the big questions: How do I get a Rise of the Resistance Boarding Group? What is Team Fiddle Faddle? And WHAT IS IN MY BAG!!?
We've answered those first two questions in the past, so today, it's time for that third one. What on earth do I carry in my trusty tote for all those days at Walt Disney World? These are my must-haves, probably-wouldn't-survive-without-them necessities.
Let's take a look IN MY BAG!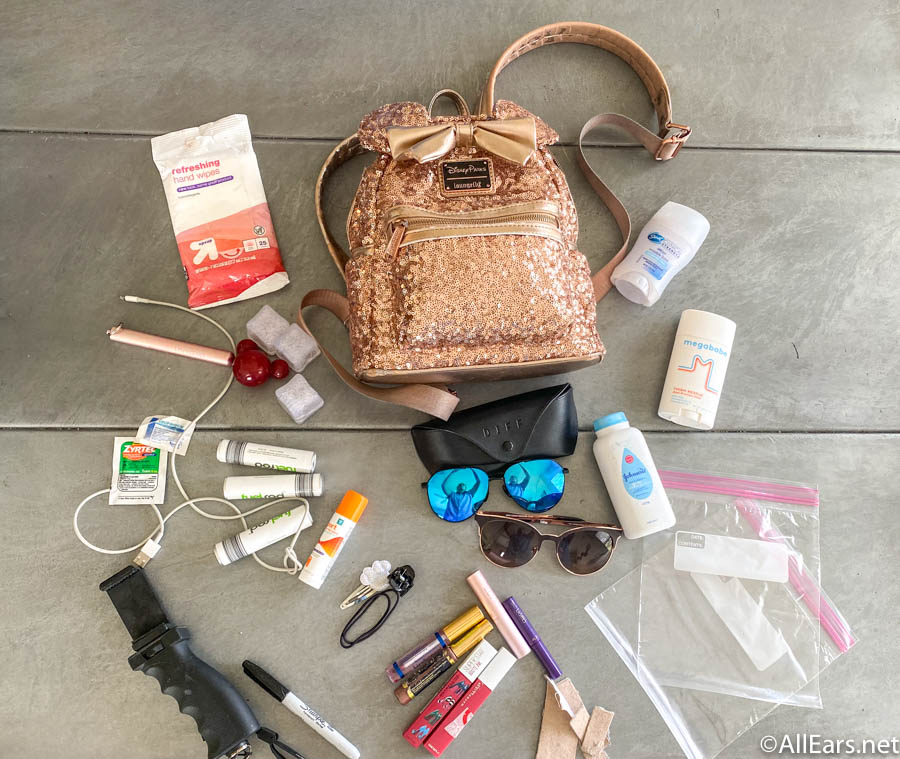 Molly's Bag: UNPACKED
As you can see, I usually carry a Loungefly mini backpack. They're super cute, and they hold a LOT more than it appears. That said, if you're traveling with tiny humans, you'll probably need a bigger bag that can hold even more stuff.
MOLLY'S PARK BAG MUST HAVES:
PERSONAL ITEMS: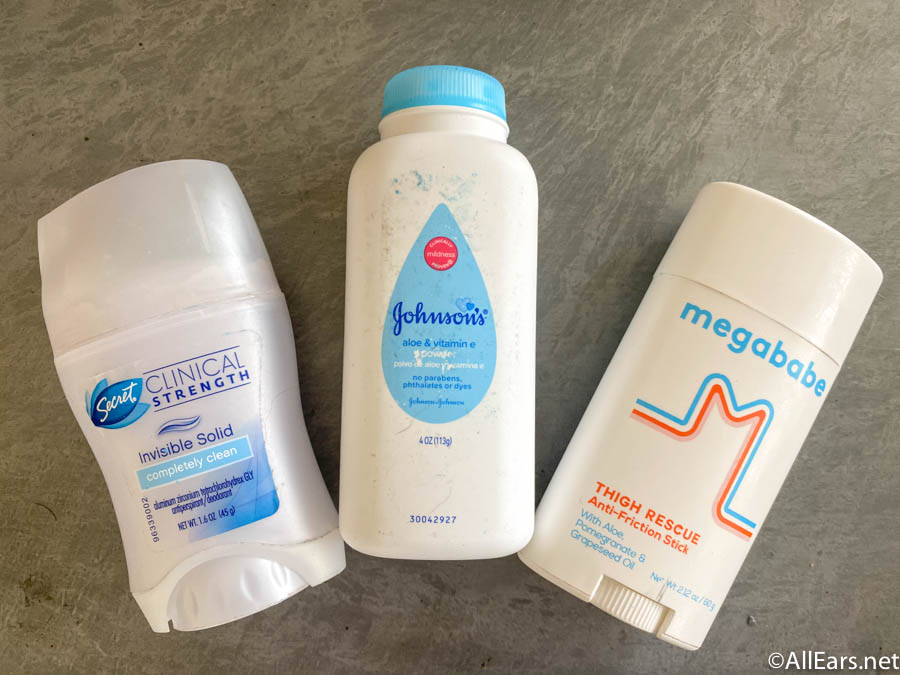 I'm not sure if you know this, but it's SUPER HOT in Disney World. Like surface of the sun with a bajillion percent humidity. Because of this, I like to carry a few key personal items. For starters, deodorant, which I feel is pretty self-explanatory.
Next up, baby powder. This is like the potato of personal products — no matter how you use it, it's amazing. Put it in your shoes to help with sweating, use it on your chafed thighs, or even toss some in your hair as a dry shampoo emergency replacement. (Trust me. But…I recommend blondes only.)
And last and MOST IMPORTANT: MegaBabe. MegaBabe is a "thigh rescue anti-friction stick" that's used to prevent chafing. And man, oh man, does it work. Seriously — I become the crankiest person ever if my thighs are trying to start a fire. And MegaBabe is the cure. Just apply before you go (and possibly once or twice in the park depending on your day), and I swear, you'll be a new human.
HEALTH: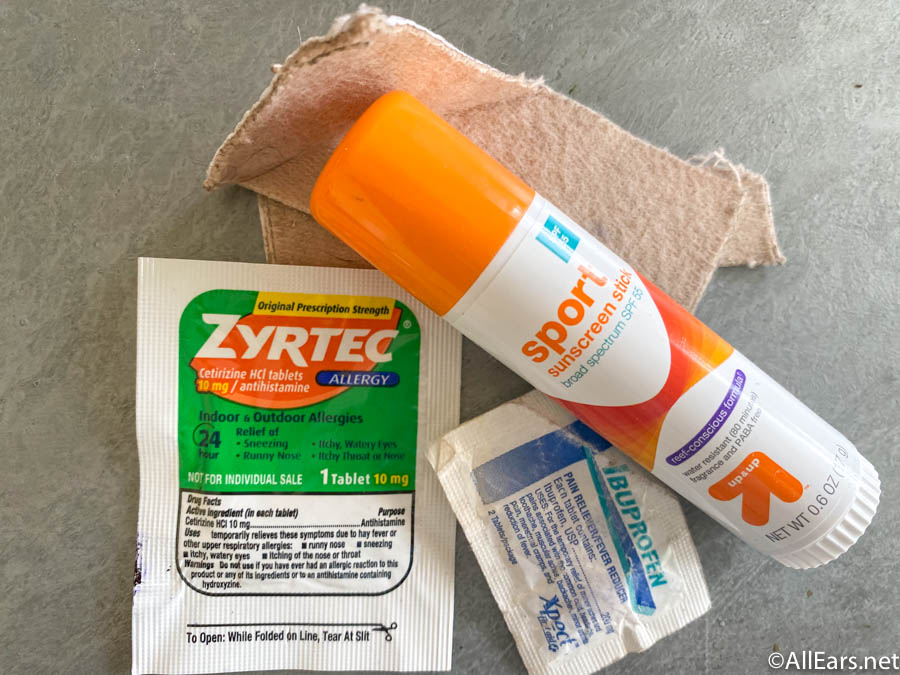 I try to prepare for the expected, and hope I don't actually need any of this stuff. I have sunscreen in my daily moisturizer, but I usually keep a sunscreen stick on me in case of a super hot blazing day, and I start seeing red.
Blisters? Nobody has time for that. I keep pre-cut Mole Skin strips in my bag in case I'm breaking in a new pair of tennies and need some help. (But also, never break in new tennies at Disney World.)
Ibuprofen is in case of headache from too much sun/sugar, or not enough water, or knee pain from walking a million steps on concrete every day. And Zyrtec is in case I forget to take my allergy pill as I run out the door to rope drop Flight of Passage.
TECHNOLOGY:
With as much video and photos as I take, plus Fiddle Faddling in My Disney Experience, my phone loses battery fast. I always have at least one, but probably three, FuelRods on me. If you're unfamiliar, these are portable chargers for sale at kiosks around Walt Disney World for $30. They come with cords, and have unlimited free swapping. So when it dies, just find a FuelRod kiosk and swap your dead battery for a full one.
They aren't the best portable chargers ever, but I like to swap them out for fully-charged ones as soon as I get to the park so I've got several on deck when filming. It's nice knowing I always have portable power nearby, which is why I keep using FuelRod.
If you're not a frequent visitor or photo taker, I recommend a bigger and stronger portable charger. Just make sure to charge it the night before!
I also have a small handle for my phone, that I use to hold it when filming. A lot of people ask me about it, because you can't bring selfie sticks into the park. But this is just a handle, and since it doesn't extend, it's totally fine. You can shop mine here — it's nothing fancy, but it works.
BEAUTY: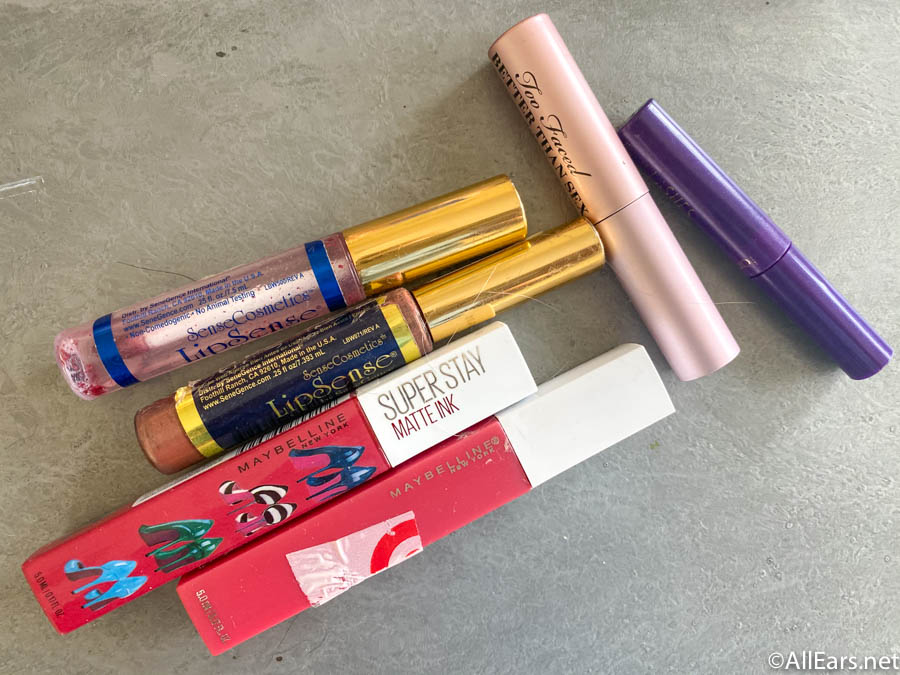 I always have a few makeup touch up items in my bag. I am guaranteed to have at least two if not more lip colors (why? I don't know), plus mascara and usually a powder or concealer.
I carry a few hair things, too — a clip or two and hair ties. I usually wear my hair down for filming, because I look like a young colonial man who wants to raise a musket for his country with my hair in a ponytail. But still, sometimes a loop on Test Track or sudden downpour call for my hair to be restrained.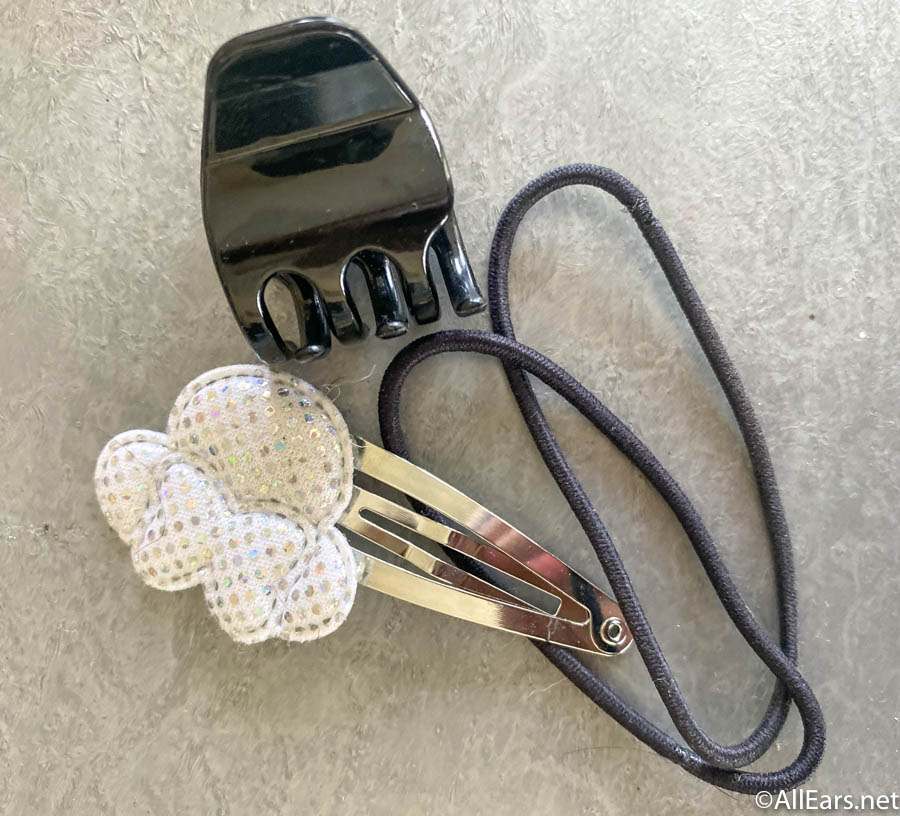 OTHER STUFF I NEED:
This stuff doesn't exactly have a category but I also carry: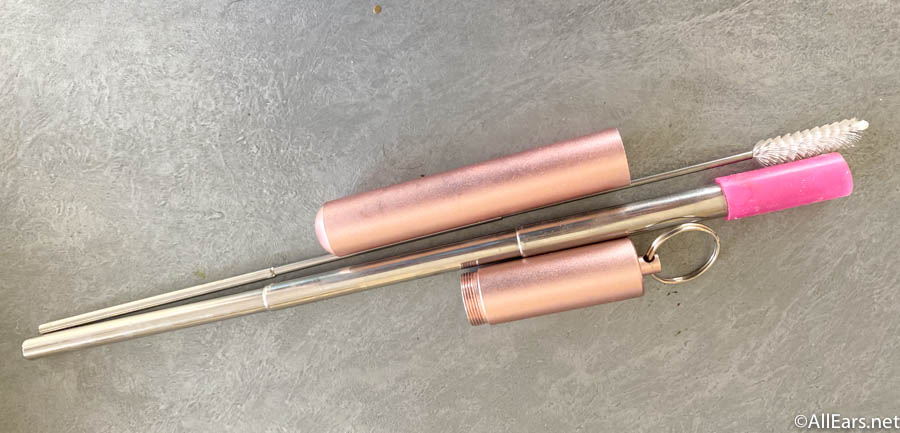 A Reusable Straw. Disney transitioned to paper straws which is great for turtles but bad for frozen drinks. This straw has a cute little holder which protects it from germs, and then it extends to the proper length. It also has an extendable cleaning brush. You can shop it here!
Ziploc Bags. You seriously never know what you'll need to put in here, but I most often use it for snacks. If I get a tasty, but large, treat such as a caramel apple or Rice Krispie Treat, I'll save part of it in a Ziploc to bring home to my husband. (And by that, I mean I eat it an hour later.)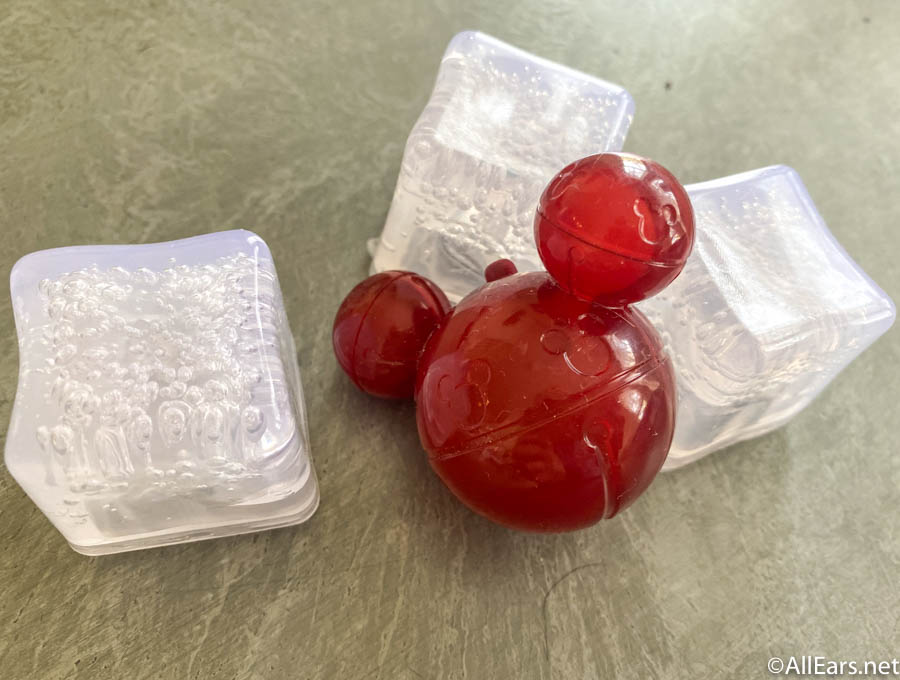 Glow Cubes. This is a weird one — but I promise I pulled all of these out of my bag to take the picture. Sampling lots of Disney drinks for posts/videos, I've acquired my fair share of Disney glow cubes. I like to keep them on me because now EVERY DRINK CAN BE FUN. (And I have enough for my friends!) But for real, if you get one — keep it with you. The next drink you get, you can get sans glow cube (for a few bucks less), and then bring the party yourself.
Sharpie. You never know when you'll need a pen! Plus sharpies are a character's pen of choice, so that's pretty important for autograph purposes.
Wipes.  This is a big one. Have you seen me eat on camera? I am a MESS. And as messy as you think I am with a Mickey bar, wait til your kid eats one. Kids and grown ups alike are going to need wipes — from faces to tables, they will come in uber handy.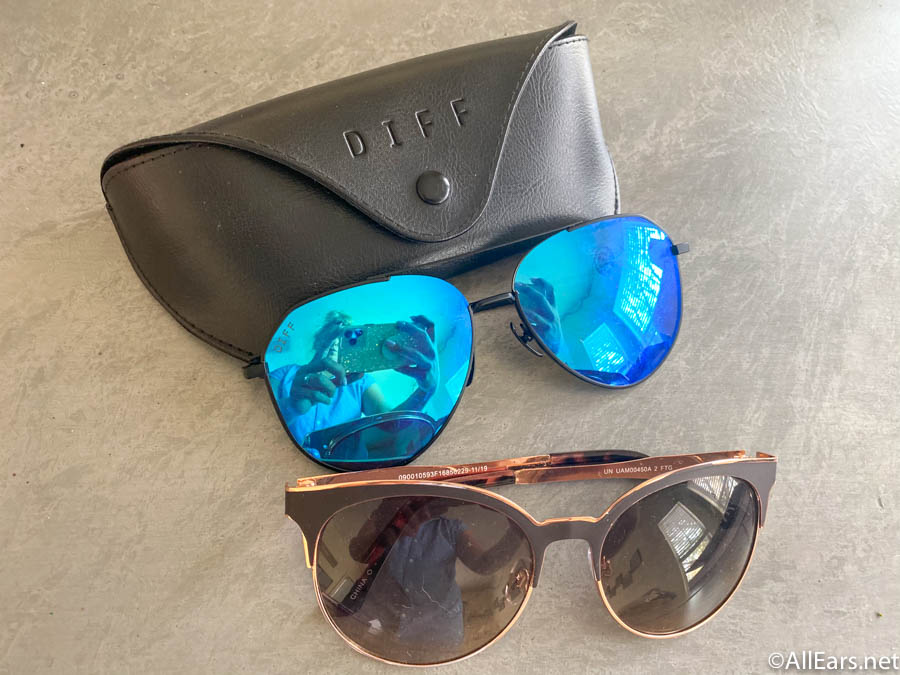 I have a slight sunglasses addiction, so it's no surprise that I usually have 2 or 3 pairs on me. But seriously — it's BRIGHT, and the sun is INTENSE in Florida, so you're gonna want some shades. (And in my case, lots of options.)
Well there you have it — what's in my bag! What's your must have in the parks? Let us know in the comments!