Hey everyone, Molly here! You may recognize me from episodes of AllEars TV on our YouTube channel.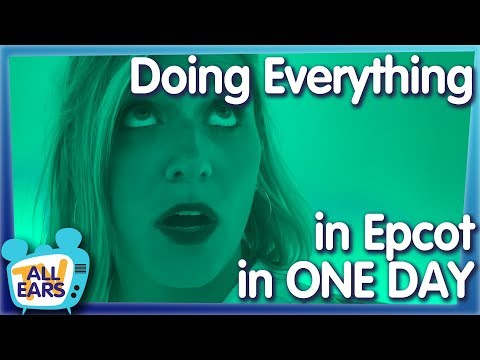 One thing we love doing at AllEars, both on the website and in videos, is showing you how to have the best possible trip to Walt Disney World!
And an easy way to do this is to maximize your FastPasses! Most people know you can book three FastPasses per day at each park, but did you know you can keep getting FastPasses after you've used those three? And better yet, did you know you can get way more than three or four? We're talking possible double digits here ,friends!
Wanna know the secret? Then keep reading!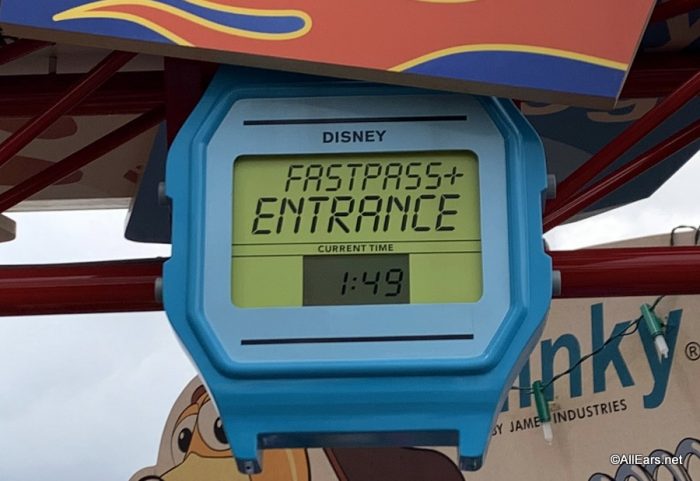 Slinky Dog FastPass Entrance
Click here for a full refresher on FastPass+!
The key to success in booking multiple FastPasses can be summed up with one word: refresh.
You see, the FastPasses shown on the screen when you open the app aren't set in stone. If you refresh the screen, new options will show up.
For example, I randomly chose a day in the next month to book FastPasses. When I initially opened the FastPass screen at Magic Kingdom, these were the options I saw: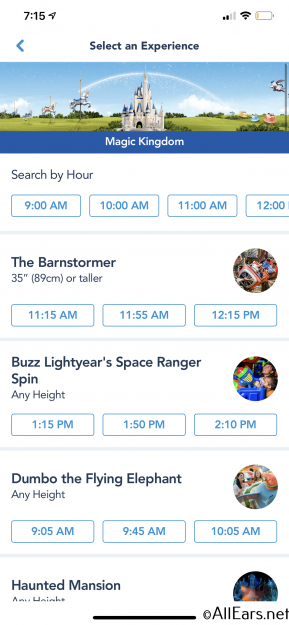 But when I refreshed the screen, new options came up! To refresh, simply click one of the times at the top of the screen, essentially telling the system to double check times closer to the one you selected at the top. I started by clicking 9:00AM, and the screen refreshed to show this:
Notice how both The Barnstormer and Buzz Lightyear's Space Ranger Spin show times two hours earlier than the original options that popped up. (Are you excited yet? I am.) Simply telling the system to show earlier times opened up a whole lot of options that we otherwise wouldn't have seen.
Now to take things even further, you can do what I like to call the "fiddle-faddle." This is when you continuously click between different options to have the screen keep refreshing and showing new options. For example, when I hit 10:00AM, look what showed up: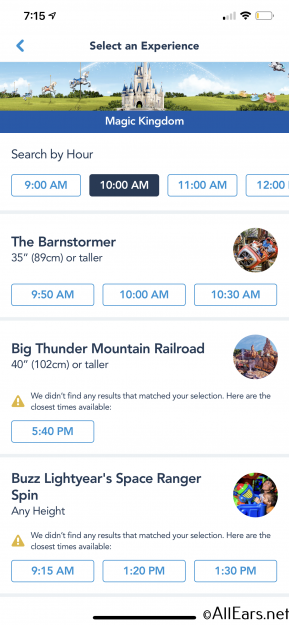 Why, hello there, Big Thunder Mountain Railroad! Fancy seeing you here. As you can see, "fiddle-faddling" can not only make new times appear but also new attractions. Plus, Buzz Lightyear Space Ranger Spin is showing an even earlier time than when we clicked 9:00AM.
If an attraction pops up that you're looking for and haven't seen frequently — in this case Big Thunder Mountain — it's a wise idea to book it. For starters, you've booked it, and even though it's a ways off, at least you have it now! But your Thunder Mountain find doesn't stop there. You'll also now be able to refresh the times on that FastPass, in hopes of finding something earlier.
To do this, simply open the FastPass you'd like to update. Next to the time (5:40 to 6:40PM), click on change. (Also note, if you'd like to change the attraction, simply click on Change under the current attraction.)
Clicking change near the time will lead you here: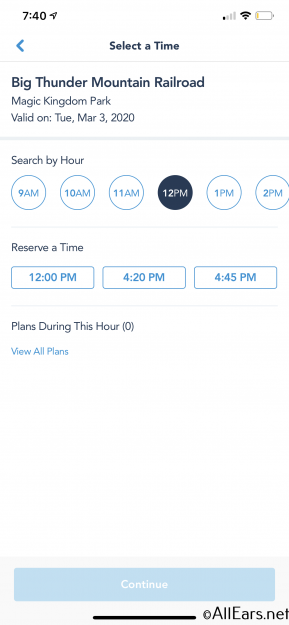 And look at that! A 12PM FastPass showed up! (If it hadn't, you can fiddle-faddle with these times as well to show new options.)
Just click on the new time you want, and confirm your changes.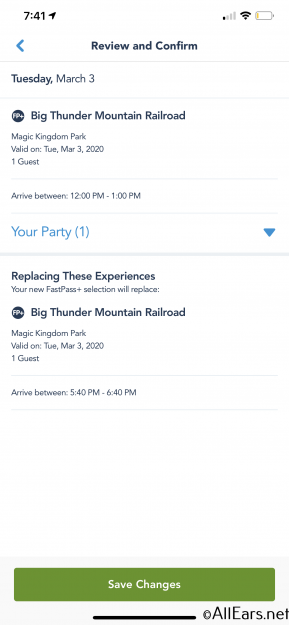 Now the other main trick to getting as many FastPasses as possible is always to book them as fast as possible. Sounds obvious, right? But lots of people don't realize just how early you can book them — and I'm not talking about initial FastPasses here.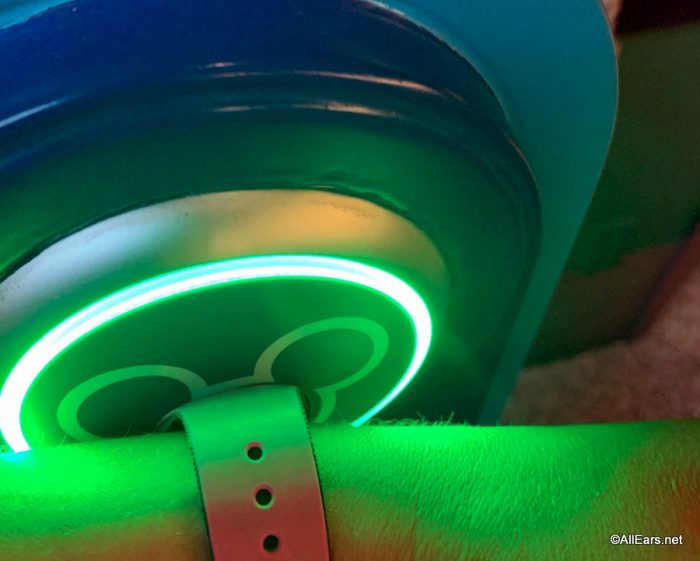 Once you've scanned into the queue for your last initial FastPass (your third pre-planned FastPass of the day), you're able to book more FastPasses one at a time — from any tier.
So another essential rule is once you've tapped your band at the touch point, get on My Disney Experience, and book yourself another one. The system has no way of knowing if you've actually ridden the attraction or seen the show — it only knows when you've tapped your band and cleared that third and final pre-planned FastPass.
So as you soon as you're able to book a next FastPass, make sure you're in the app fiddle-faddlin'!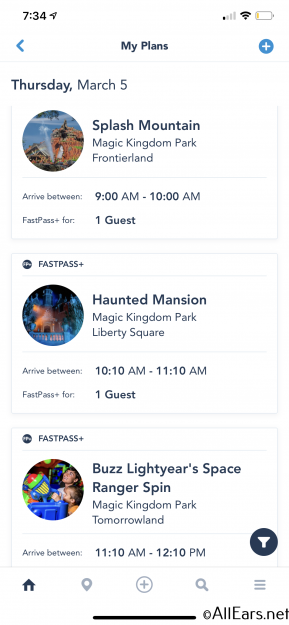 Now to really maximize your FastPasses, you'll want to book your initial ones as close together as possible. (See above.) You'll also want to tap into your third planned FastPass at the beginning of its return window, that way you're able to search for number four as soon as possible.
Another good theory is to book your initial three for big ticket attractions back-to-back-to-back starting around 10:30 to 11AM. Doing this means you can use the first few hours the park is open to jump on lots of smaller attractions while they have little to no wait.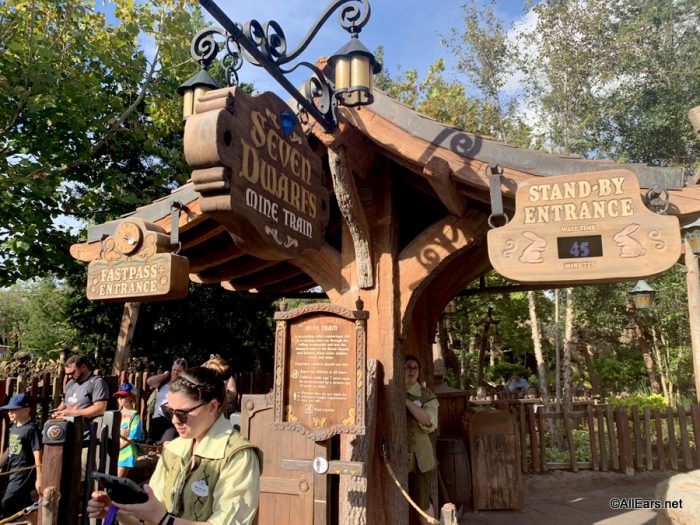 Of course, there are certain attractions you should grab no matter what time they show up, such as Flight of Passage, Seven Dwarfs Mine Train, and Slinky Dog Dash. These should still be top priorities when booking your initial FastPasses — and you should lock them in even if the earliest time available is the afternoon or evening. If you're lucky, you'll be able to fiddle-faddle your way into earlier times with those as well! Or if you aren't able to book them initially, they may appear as you keep refreshing on the day of in the park.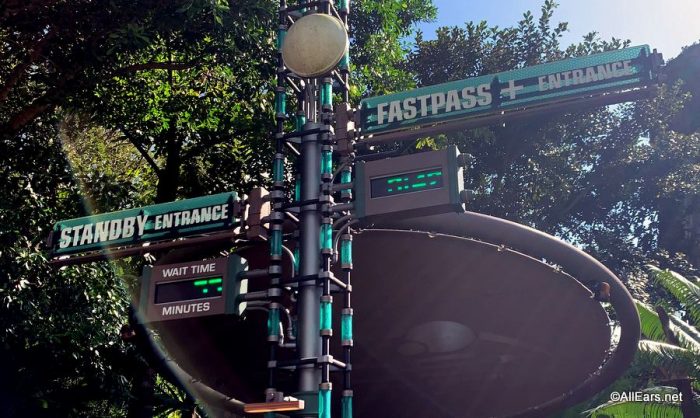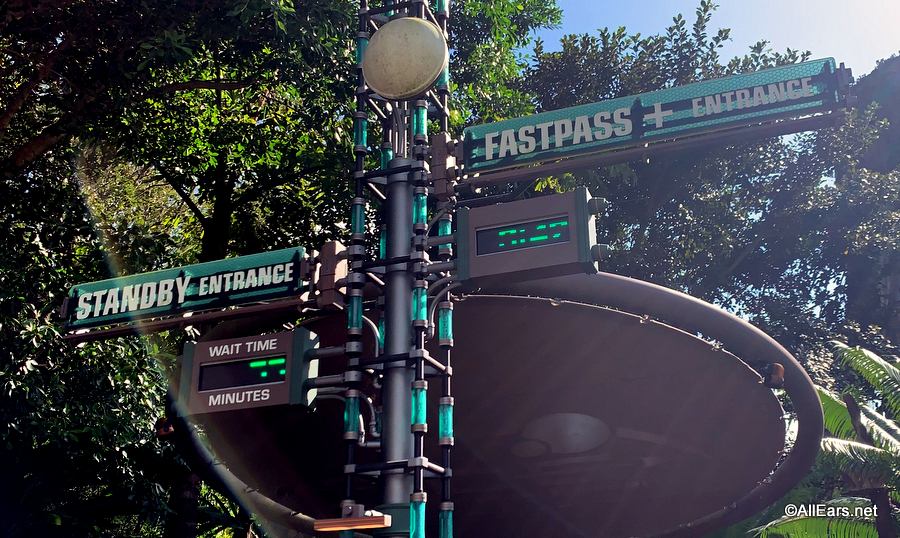 It's important to note that while this strategy is easier for smaller parties, it can work for bigger groups as well! Just be patient and keep refreshing.
So there you have it — the secrets behind maximizing your FastPasses. For more FastPass tips and tricks, and to see the fiddle-faddle strategy in action, check out this YouTube Video where I got over 25 FastPasses in Magic Kingdom in one day!
Have you used this FastPass strategy before? Let us know how it worked for you in the comments!
And make sure to tag us on Social Media with your FastPass Success stories! We love seeing #TeamFiddleFaddle on your screenshots!
For all things FastPass+, check out our FastPass+ main page here!