To all who come to this photo trivia game, welcome! Along the way, the photos can make us relive memories and see details that Walt's Imagineers put into everything we love in Walt Disney World!
Obviously, we're going through tough times around the world. So maybe a bit of Disney humor?

Q. What did Captain Hook's sidekick say to Peter?
A. Hello, it's Smee!
Q. What happened the first time Mickey and Minnie saw each other?
A. It was glove at first sight!
Q. Why did Goofy wear two pairs of pants when he played golf?
A. He heard he might get a hole in one!
Q. Why is Cinderella so bad at soccer?
A. Because she's always running away from the ball—not to mention, she has a pumpkin for a coach!
Q. How do you know it's cold in Disney World?
A. Donald Duck is wearing pants!
And a piece of trivia:
Why do so many Disney characters wear gloves?

In the age of black and white cartoons, separating characters' round-edge hands from their black bodies was hard. Gloves were an easy way to make their hands stand out. In fact, Walt Disney might have been the first to put gloves on his characters in The Opry House, starring Mickey Mouse
Besides keeping the animation simple, Walt Disney told his biographer, Bob Thomas, that the gloves exist for another reason: to humanize the mouse. "We didn't want him to have mouse hands because he was supposed to be more human," Disney told Thomas in 1957, according to the New York Times. "So we gave him gloves. Five fingers seemed like too much on such a little figure, so we took away one. That was just one less finger to animate."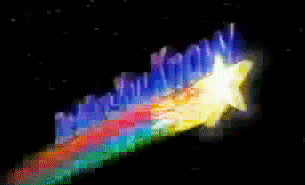 Let's move on to the game.
Challenge #631:
And here's the answer:
The old Mr.. Toad sign; I miss you, buddy. I think I told you Players that I road this with my young niece and convinced her I was really driving (to keep the magic). She griped at me for hours.
Hi, Team Hill! Yes, I do know Winnie the Pooh replaced Toad and has that reference to him in the ride. There's that other Toad reference in the Magic Kingdom, but it makes me sad so let's not talk about it.
Pooh used to have that Nemo sub carving in part of the play area, in honor of 20,000 Leagues Under the Sea replaced by Ariel's play area. I don't know if that's still there. Carol Gregory? Think that's the next mission?
Last bit of history: Here's Walt and Lillian enjoying a ride on Mr. Toad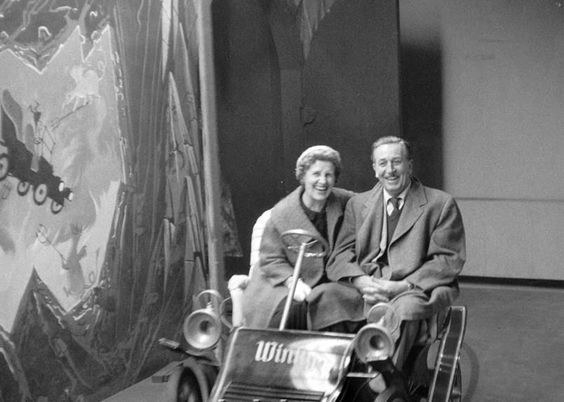 Debra S Stailey was the first to send in the correct answer! Congratulations to Debra and to all our winners this week! Rebekah Banks, Team Hill, Leach Family, Adolph And Kimberly Timm, Richard Long, Andreas Beer, Steve Knapp, Gloria Martin, Robert Hicks, Paul And Kelli Grundman, Dee Dee Kenney, Tony Bivens, Grumpys Groupies, Ken Savage, Kenneth Jackson, Kerry A., The Nufranick Family, Claire Gregory, Glenn And Nancy Motson, Brian Gallant, Mis Jamie Marie, Scott C., Vera And Izzy Williams, Michael Dick, Belicia, Jim Wieczorek, Ronnie Alvarado, Martha & Justin Collins, Smitty, Andy Hickey, Elizabeth Kinnear, The Gunnels Gang, Jeff Scalessa, Susan Higginbotham, Michelle Fure, Sands Family, Theresa Rucando, Robert Wescovich, Karen Fichter, Laurie Walker, Emily Hudson, Bob Henriksen, Terry Gengler, Herb Miller, Phyllis, Melissa Summerville, Carol Baranowsky, David Crockett, Linda Hoffman, The Tisdale Family, Al & Kerry Ganter, David Brown, Deanna, Linda College, Deb Ragno, Gallagher Family, Matthew Cofone, Terri Humphries, Stacy Sanders, Maureen And Warren Handy, Anabelle Mcginley, Beth Mcmeekin, Bonnie Jean, Janet T Thorn, The Wickware Family, Brian Richmond, Tim Haggerty, Joseph M. Zafia, Loring Family, Barbara Diclementi, Tim Burr, Janet Petrocelli, Joann Albrecht, Natey Webb, Edward Suscreba, The Kuroly Family, Jim Finley, Tom Patton, Steve Neal, Sandy Gempp, Sandy Gempp, Sandy Gempp, Linda Mcneilly, The Wolfe Family, Stefan Owens, Holly Baxter, The Kertes Family, Dean Stockwell, Sandie Albrecht, Mshel Bowen, Arlene, Linda Ranatza, Chris Kelly, Shannon Benton, Luis Rodriguez, Don Slowik, Ann-Marie, Ken Maikowski, Susan, Beau Harrison, Sherry Knoster, Tony, Bob Patterson, Cathy Connors, Wendy T Faler, Jeremy Reichelt, Edith Labelle, Martin Cassidy, Melissa Littman, Christine Dagney, Mark Potosky, Joyce & Steve, Caroline Burmester, Sophie Howl, Barry Sklenar, Rebecca Keenan, Griffin, Fred Terluin, Shelly Borella, James Roth, Emma Ramsey, Pete Aponick, Page Mcdowell, Matt Earl, Ozimek Family, Alan Gates, Theresa Maradei, John Debow, Sandra Debow, Sue Bridges, Mark Hardy, Heather Love, Russ Morgan, Laura Sponaugle, Peter Prendergast, Michael, Hunter Armstrong, Barclay Bakkum, George Mundy Jr, Colin Moore, Andy Robinson, Heather Bear, Megan Krainski, Maryann Eckenrode, Christi Ison, Sue And Ed Adams, Sherry Trapp, Vicki Britt, Jackie Graebel, Sharon Leitgeb, Donald Purney, Linda Grau, The Parker Family, Scott Sangston, Mike Haeberle, Tammy Warmouth, Cheryl Costello, Vinnie Degasperis, Sandy Ceplecha, Marilyn Lewis, Monica, Jodie S., Jane Johnson, and Jeff Blank!
______________________________________________________
Challenge #631 Where in the world is this?
We're back in present day. Be careful when you identify the hand and glove in this thumbnail. Because we're not right in front of the castle.
Do you know? Do you have a guess? Send in your answer before the end of the day on Thursday, March 26th, by clicking on the blue box below. Please do not post your answers on this blog post.
See you soon, Players!

_____________________________________________________________________
Everyone who sends in a correct answer to a Where in the World Challenge this month will be entered in a drawing at the end of the month for some special AllEars® goodies!
Be sure to follow @allearsnet on Instagram and Twitter!
Check out our YouTube Channel for reviews, news, information, and more!
Click below to subscribe to the AllEars® Newsletter so you don't miss any of the latest Disney news!