Walt Disney World has changed a lot over the 50 years that it has been welcoming guests. And while we can't wait to experience all the new attractions, stores, and shows to come, we can't help but think back on all the things that you used to be able to do in the parks.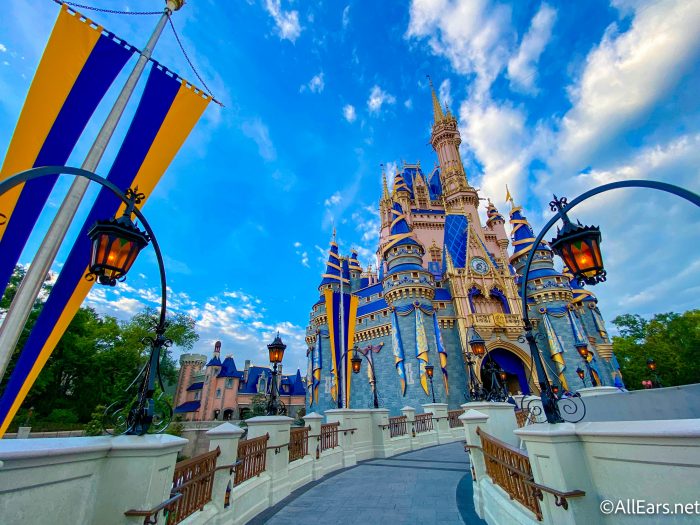 To stoke our nostalgia, we're going through all the "remember whens" and other things you may not know no longer exist at Disney World anymore!
You can't do these 16 things in Disney World anymore!
Wear a Costume as an Adult
If you're an adult headed to Disney World, you're going to have to leave the Cinderella costume behind because Disney no longer allows guests over the age of 14 to wear a costume in the park.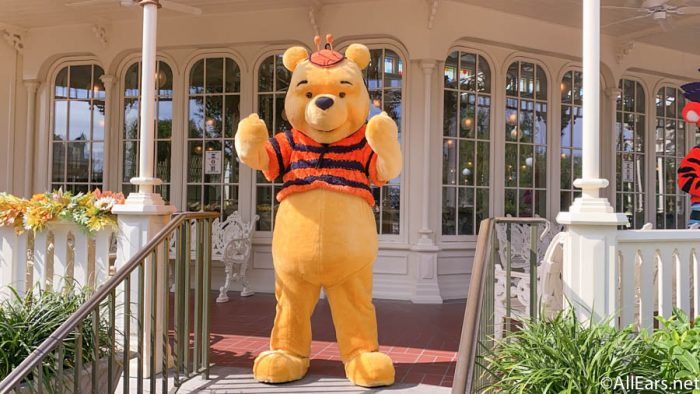 Why? Well, a lot of costumes can make you look a whole lot like a character when you're exploring the parks, and Disney doesn't want guests and kids to confuse the real Disney characters in the parks with guests who are dressed up. Plus, this ensures that they can maintain character integrity and keep the storylines going.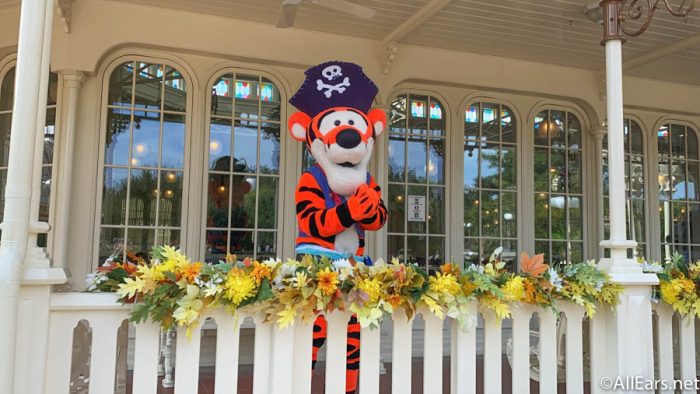 However, there are a few circumstances when adults can wear costumes according to Disney's website, including Mickey's Not So Scary Halloween Party and some outfits inspired by Star Wars.
Swim in the Lakes
Not many Disney goers will remember this, but Disney used to allow guests to swim in Bay Lake and Seven Seas Lagoon. As you can imagine, that has now been long gone.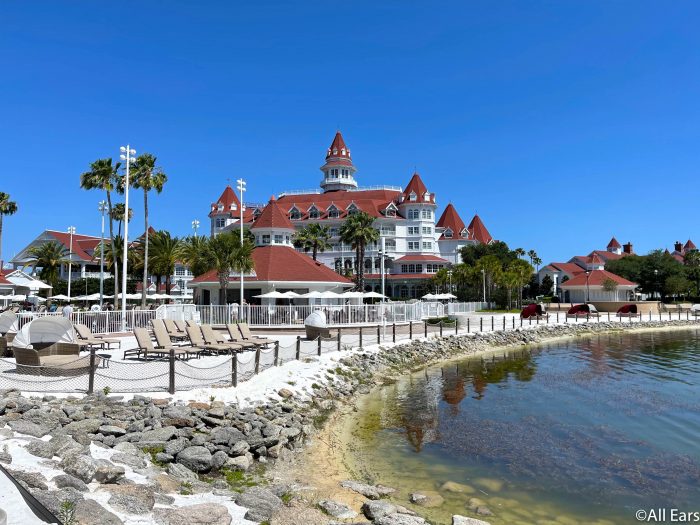 Alligators are really what stopped this from happening, but there was also the risk for guests to contract a disease or illness from the unpurified water. In fact, Disney's first water park, River Country, used water from Bay Lake and a young boy did reportedly contract a fatal disease from the park's water. Swimming in the water from the lake is no more at Disney World.
Smoke in the Parks
Another thing that is no longer allowed in Disney World is smoking. It used to be that there were a few designated areas that guests could smoke or vape in the parks, but Disney changed this a few years ago and made the parks entirely smoke-free.
That being said though, there still are some spots that smoking is allowed, it's just VERY limited and located outside the park gates.
Bring a Selfie Stick
When selfie sticks first became popular, you could find A LOT of them in Disney World. People would hold them up on rides, during parades, at fireworks shows, and more.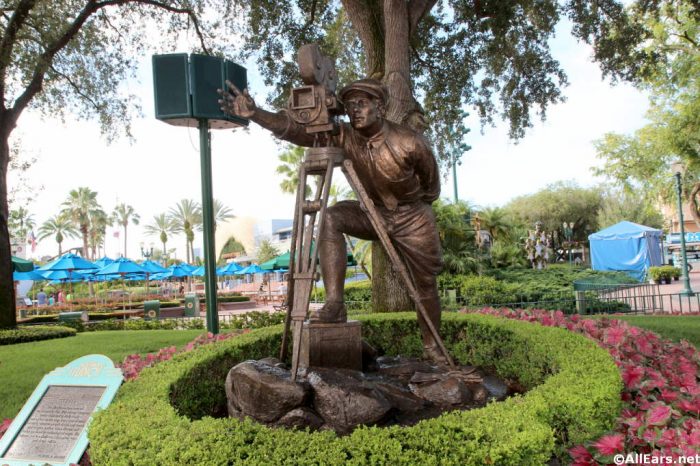 As you might guess, the selfie sticks were obstructing park-goers' views and were pretty dangerous on rides, so Disney banned the accessory in the parks in 2015. Now Disney will confiscate your selfie stick at security if you bring one along.
Ride Up Front on the Monorail
One of the cooler experiences that used to be offered to select families was the opportunity to ride up front with the pilot in the monorail. Only a few lucky guests got to sit up there, but if you were chosen you were treated to some pretty great views along your ride to Magic Kingdom or EPCOT.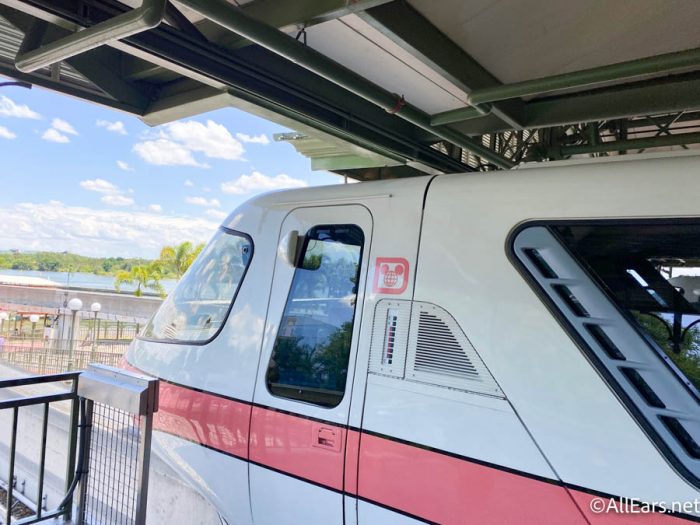 However, this was discontinued after a monorail accident that resulted in the death of a Cast Member.
Wake Tinker Bell
Over in the Magic Kingdom, Tink used to live in Tinker Bell's Fairy Treasures gift shop (now Castle Couture), and each day Disney would choose one lucky kiddo to wake her up. The chosen guest would ring a bell and Tink would soar up above the shelves and land behind the registers to briefly say hi before heading out for her day's work in the shop.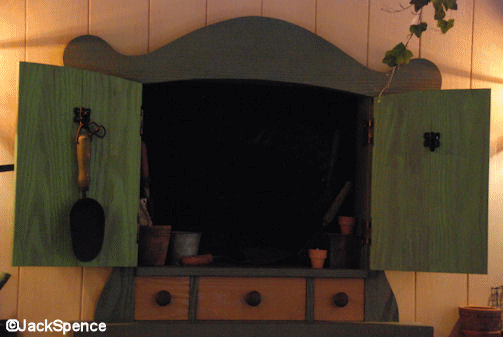 This was wildly popular and lots of people wanted to be the chosen one, but it went away in 2010 when the store was renovated and became Castle Couture.
Meet a Talking Mickey Mouse
Back in 2013, Mickey got a bit of an upgrade in his meet and greet location at the front of Main Street, U.S.A. in Town Square Theater at Magic Kingdom and could TALK to guests who visited!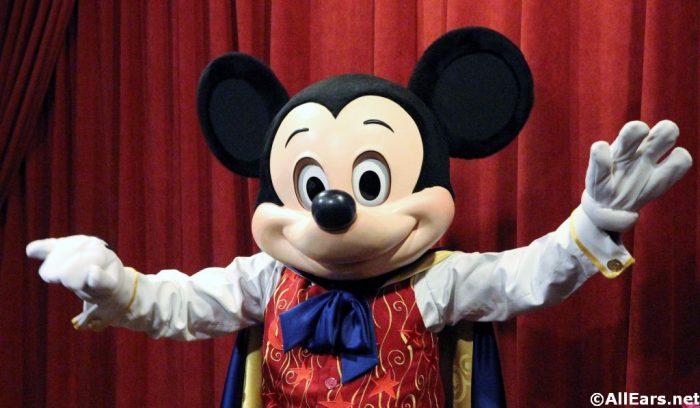 Mickey would say hi to guests, perform a magic trick, and interact with the guests before sending them on their way. It was kinda creepy and cool all in the same, but Mickey ended up going silent in 2018, and he's been back to his old miming ways ever since.
Say Hi to PUSH the Trash Can
Way back when there was another unique meet and greet in Magic Kingdom — its name was PUSH, the talking trash can! Yup, you read that right! You could MEET a trash can that roamed Tomorrowland throughout the day.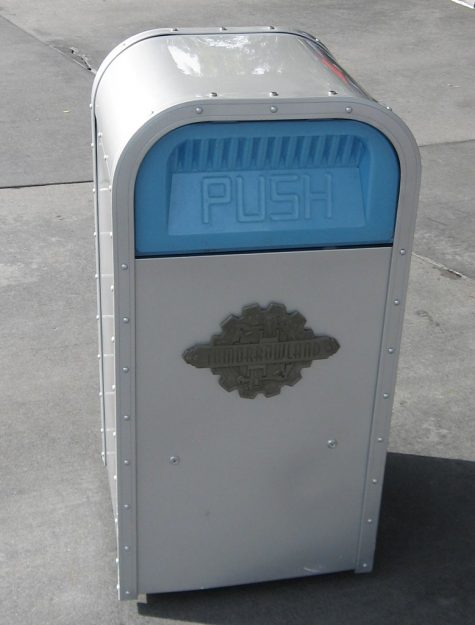 It became a celebrity to guests over the 20 years that the trash can was out saying hi to guests, but Disney ended up retiring PUSH in 2014. It can still be found roaming the international parks from time to time.
Rent a Cabana in Tomorrowland
Speaking of Tomorrowland, there was also a time when you could rent a cabana for the day to hang out with your family and escape from the heat in Magic Kingdom.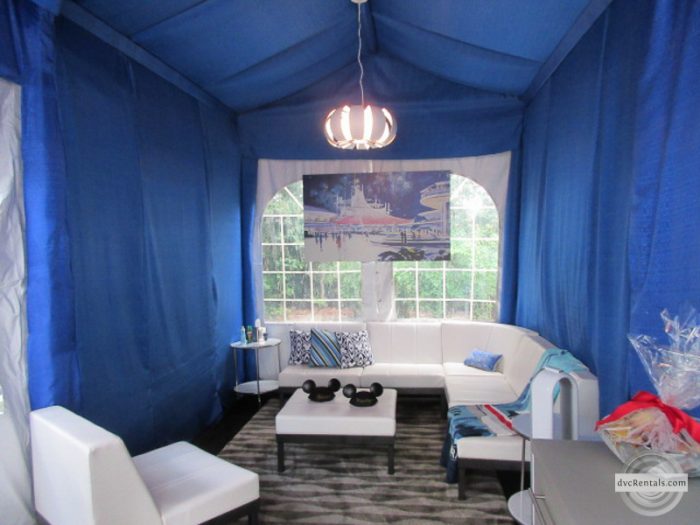 These cabana stations came with charging stations, sunscreen, snacks, water, and lockable storage and accommodated up to eight people. They were an eyesore, but the real reason that the rentals didn't take off and ended up being eliminated was that they cost a whopping $691 (plus tax) for a day's rental.
Get a Pirate Tutorial from Captain Jack Sparrow
In Disney World kids can train with a Jedi Master, get decked out like a princess in the Bibbidi Bobbidi Boutique, and used to be able to learn how to be a pirate from Captain Jack Sparrow himself!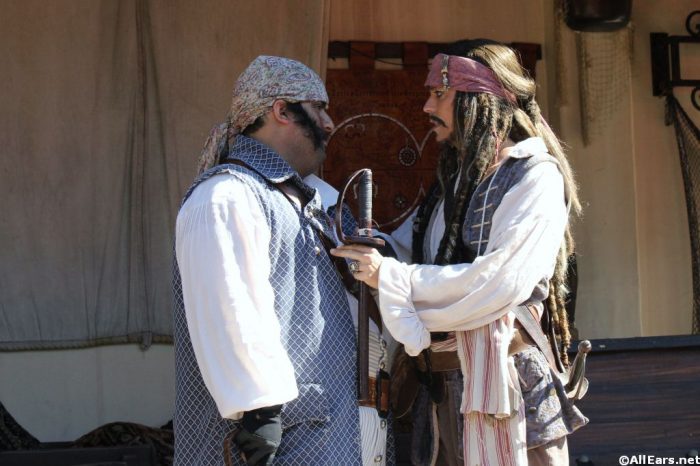 Captain Jack Sparrow's Pirate Tutorial began in 2006 and took place in Magic Kingdom on the stage across from Pirates of the Caribbean in Adventureland. Kids could learn how to fight with a sword and swore the oath "a pirate's life for me." This show was discontinued in 2018, and now Captain Jack Sparrow can be caught here meeting guests from time to time instead.
Play Sorcerers of the Magic Kingdom
Another Magic Kingdom activity that was loved by many park-goers was Sorcerers of the Magic Kingdom. In this game, guests picked up a stack of magic cards from the Main Street Fire Station and made their way through the park unlocking interactive displays.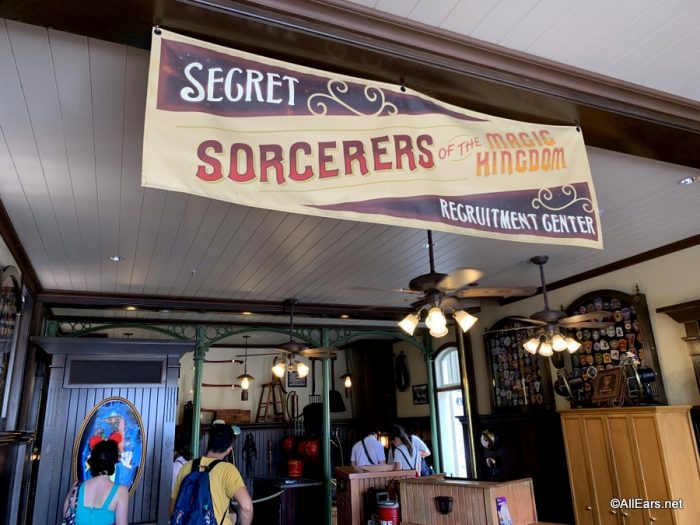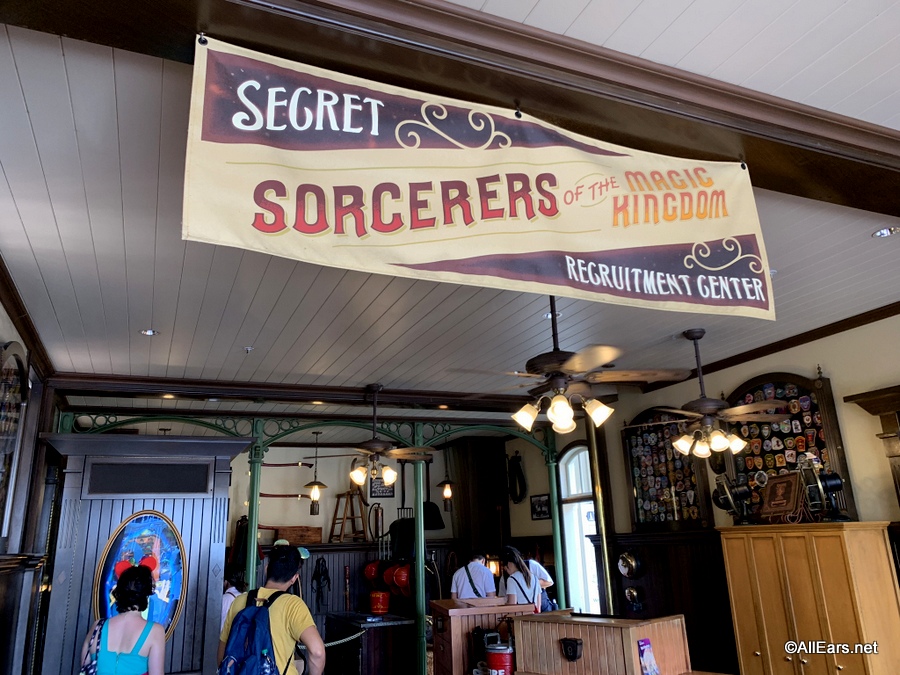 But the last spell was cast in January 2021, and we've been watching as many of the game stations have been removed throughout the park this year.
See a Morning Welcome Show at Magic Kingdom's Main Street Railroad Station
For all the early rising Disney vacationers, Disney used to host a show right up front at the Magic Kingdom gate called the Morning Welcome Show. If you got to the park right at opening, you could watch as the mayor welcomed guests, say hi to Mickey and his pals, meet the "family of the day," and do some singing and dancing at the Railroad station.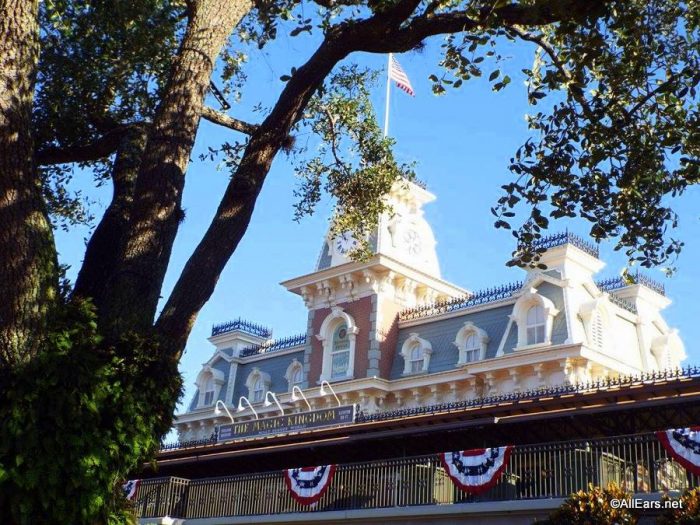 This show was replaced back in 2017 with a new welcome show called "Let the Magic Begin" which takes place down Main Street, U.S.A. on the Cinderella Castle stage.
See a Nighttime Parade
Speaking of Magic Kingdom shows, the park used to have a nighttime parade that took place twice every night and featured some really cool light-up floats! It started with Spectromagic! which ran from 1991 to 2010 and then was replaced by the Main Street Electrical Parade.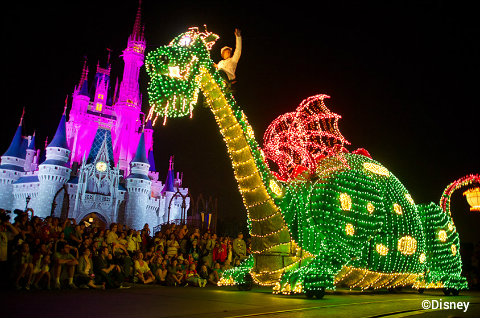 However, the Main Street Electrical Paraded ended in 2016 and no nighttime parade has been available in Disney World since.
Attend Star Wars Weekends
Before there was Star Wars: Galaxy's Edge in Disney's Hollywood Studios, there were Star Wars Weekends! These specially-themed weekends were where guests could meet some celebrities from the saga, plus there was meet and greet opportunities with rare Star Wars characters, and specialty eats and drinks throughout the park.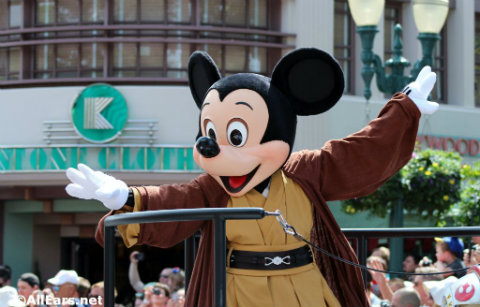 Disney canceled the weekends after 2015, and now guests can experience many of the offerings in the dedicated Star Wars land in the park instead.
Audition for American Idol
If you were a singer or had a singer in your family, then you might remember The American Idol Experience in Disney's Hollywood Studios. This show took place in the Hyperion Theater near Echo Lake, and guests actually auditioned to be in the show in the morning. Those who were selected would then sing in a competition against other competitors and at the end of the day, the grand winner got a golden ticket to actually audition for American Idol on TV.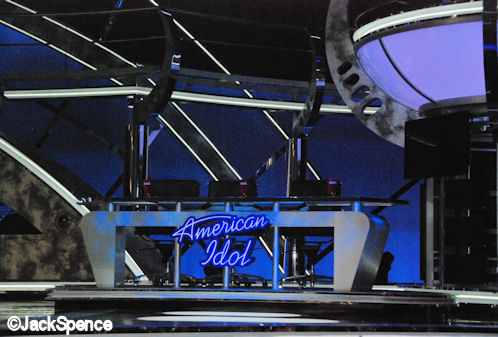 Guests can no longer get their golden ticket in Disney's Hollywood Studios, as the show closed in 2014 and was replaced by For the First Time in Forever: A Frozen Sing-Along Celebration which is still there today.
View the Osborne Family Spectacle of Dancing Lights
The last thing that you can no longer do in Disney World is perhaps one of the most missed attractions by fans — the Osborne Family Spectacle of Dancing Lights. This "show" came to Disney's Hollywood Studios around Christmas time each year and featured 5 million lights, snow, music and took place in the Streets of America.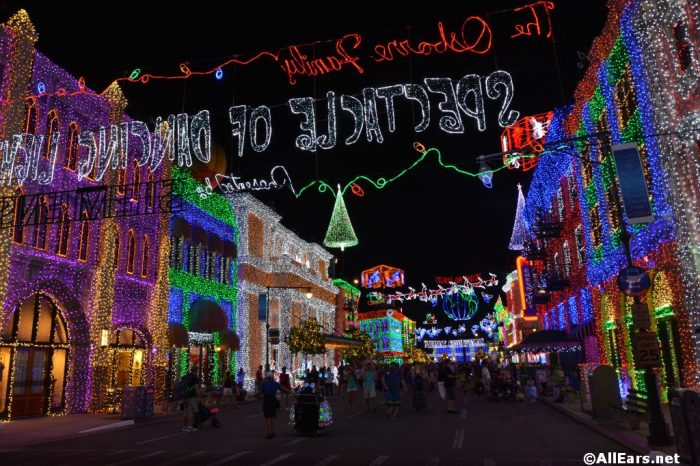 Sadly, the final season you could view this "spectacle" was 2015, as the Streets of America was torn down to be replaced by Star Wars: Galaxy's Edge.
Well, that was a trip down memory lane! You can check out more of the canceled Disney World shows, attractions, and activities in our video below!
And, stay tuned for more Disney World nostalgia!
Join the AllEars.net Newsletter to stay on top of ALL the breaking Disney News! You'll also get access to AllEars tips, reviews, trivia, and MORE! Click here to Subscribe!

What do you wish Disney World would bring back? Let us know in the comments!