Upon EPCOT Center's opening in October 1982, World Showcase quickly became one of the most beloved areas of Walt Disney World. Nearly 40 years later, the collection of heavily-themed international pavilions remains a crown jewel in the Florida resort's crown, beloved by millions. However, that's not to say that modern World Showcase is perfect.
World Showcase has seen numerous experiences come and go over the years, and these are
five experiences in World Showcase that we wish Disney would bring back

!
Maelstrom:
Let's get this out of the way now: yes, it's highly unlikely that Maelstrom ever returns as it's IP-infused replacement, Frozen Ever After, is wildly popular and isn't going anywhere. However, we still miss Maelstrom.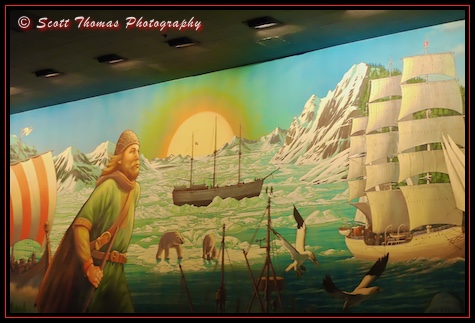 From its eccentric trolls to its iconic (in some circles) post-ride film, Maelstrom defined the Norway pavilion in a way the Frozen attraction simply doesn't. Beyond that, the ride defined an earlier era of World Showcase when any attractions in the pavilions were directly tied to the real life country they represented, as opposed to intellectual properties that are tangentially related. 
The Millennium Village
During the EPCOT Millennium Celebration, the large structure next to the Canada pavilion (which currently serves as the World Showplace during the annual Food and Wine Festival) was known as the Millennium Village.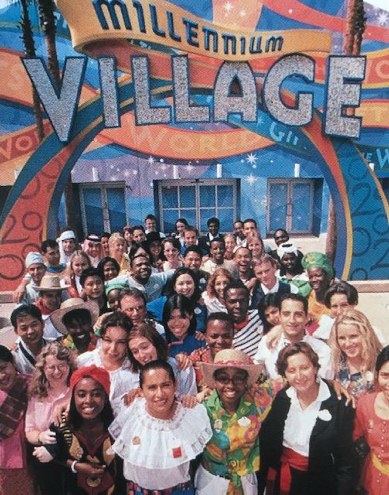 The pavilion housed exhibits from numerous countries around the world that aren't otherwise represented in World Showcase, offering games, food, and even some miniature rides. Now obviously if a version of this concept were to return the name would need to be different, but we'd love to see a permanent installation celebrating countries and cultures that have no other representation in the park. The pavilion could provide a way for the numerous countries we'd love to see in World Showcase to appear without constructing expensive pavilions for them, which often seems to be a dealbreaker. 
A Parade
Much like the Millennium Village, the Tapestry of Nations parade was key part of the Millennium Celebration when it began in late 1999. The parade, made up of large marionettes, puppets, and rotating drum units, wound through World Showcase each day spreading a message of unity and world peace. The parade was tweaked to become the Tapestry of Dreams parade in 2001, removing some elements of the original and replacing them with original characters known as the Dreamseekers. The parade ended its run in 2003. Again, much like the aforementioned Millennium Village, we're not calling for either Tapestry of Nations to Tapestry of Dreams to return as they were nearly 20 years ago. However, a new parade twisting through World Showcase daily would bring a sense of kinetic energy that the area is definitely lacking these days. 
A Lagoon Show
Similar to the parade, we'd love to see a live show return to the World Showcase Lagoon. As we've written about previously, the precedent for this type of show was set decades ago with Skyleidoscope. What was Skyleidoscope you ask? Well it was a:
… gala extravaganza of sea and sky wrapped in a kaleidoscope of magical rainbows made from silk, smoke, and sparkle. Set to a marvelous musical symphony, the 15 minute extravaganza features 60 flying, whirling, sailing objects of imagination and 80 aero-mariners. Dreamfinder, the famous character from EPCOT Center's Journey into Imagination, directs his whimsical navy and air force from an 85 foot airship. Together they try to build magical rainbows but are thwarted by the invasion of winged dragons in the lagoon below. Calling on an entire fleet of candy-striped parasails, speedy sea scooters, colorful sailboats and sea planes, Dreamfinder commands an exciting battle of fireworks and frenzy, until the monstrous dragons turn into harmless dragonflies. Only then can Dreamfinder create rainbows so breathtaking that only seeing is believing.
While the show shouldn't be an exact recreation of the one from the 80s, a daily show in the Lagoon would be a great way to draw crowds to the back of the park early in the day, and, frankly, would be a perfect way to keep guests entertained during the major refurb EPCOT is currently going through. Plus, incorporating Dreamfinder and Figment into the new show would be a great way to include those massively popular characters in the park beyond the Imagination! pavilion. 
Illuminations
Yes, EPCOT Forever was a solid nighttime show. Yes, Harmonious has the potential to be a very good nighttime show. However, it doesn't seem like a leap to say that neither of them will ever be as universally beloved as Illuminations and specifically Illuminations: Reflections of Earth. We wouldn't mind seeing an updated and modernized take on Illuminations return as opposed to a new show altogether.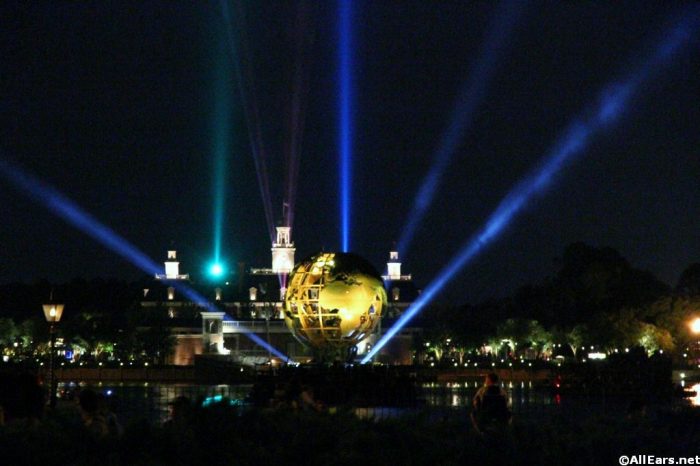 Would you like to see any of these elements return to World Showcase? Is there a major missing piece you think we missed, or do you like things just the way they are. Let us know in the comments below.
Join the AllEars.net Newsletter to stay on top of ALL the breaking Disney News! You'll also get access to AllEars tips, reviews, trivia, and MORE! Click here to Subscribe!