Each park at Walt Disney World has its own rich and vibrant history, but even the individual areas of a single park can have their own unique stories to tell. EPCOT's World Showcase, an expansive lagoon surrounded by immersive areas based on 11 different countries, is especially interesting to explore. There are all sorts of interesting stories about World Showcase, so let's journey through its many decades of history.
A World's Fair Vision for EPCOT
To understand the origins of World Showcase, you first have to understand the value that Walt Disney placed on international world's fairs. A believer in progress and world harmony, Walt Disney admired the concept of the world's fairs, which celebrate human innovation and diversity with people and displays from across globe. In fact, he hosted multiple attractions at the 1963-1964 World's Fair in New York, including It's a Small World. And the whole set-up of a world's fair would help define the creation of Disney World's second park, EPCOT.
EPCOT was designed in the same manner as a world's fair site. Generally, world's fairs consist of two sets of components. First, there were areas focused on key themes of human ingenuity such as agriculture, engineering, and art – similar to EPCOT's Future World. But there was also a second part of world's fairs: international booths showcasing different cultures from around the world. World Showcase would take that concept to a new level, with realistic settings highlighting each country's pavilion, letting tourists "travel the world" in less than a day. And as with world's fair attractions, the different pavilions in both halves of EPCOT would be funded by international companies, from Coca Cola to Mitsukoshi [department stores] to Bass Brewery.
The Grand Opening
EPCOT opened on October 1, 1982. At the time, there were nine different international pavilions in World Showcase, not including the small African Outpost between Germany and China, Norway (opened in 1988), or Morocco (opened in 1984). Performers from around the world performed their countries' local acts at the different pavilions in World Showcase throughout the day. To further symbolize EPCOT's and the World Showcase's theme of a global community, water from different rivers around the world were ceremonially poured into the now-defunct Fountain of Nations. Over the following month, the many different pavilions received individual dedications, with World Showcase formally dedicated on October 23.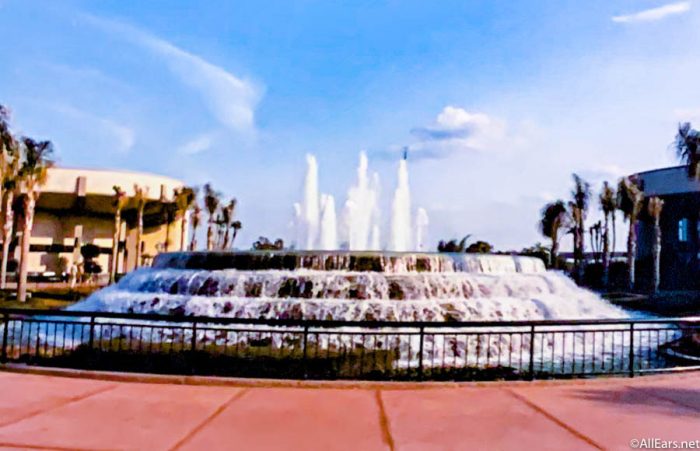 On the evening of October 1, guests still at the park after dark got to witness a special treat indeed: World Showcase's very first parade. The talented Sherman Brothers, responsible for many classic Disney songs, created a tune just for the occasion: "There's No Place Like World Showcase", otherwise known as "World Showcase March". During the festivities, hundreds of performers danced and played their way around World Showcase. The parade and song were only performed a few times at the park, making those who experienced it incredibly fortunate to have been a part of EPCOT history.
The Skyleidoscope Celebration
One of the rare appearances of the Sherman Brothers' World Showcase March was during the short-lived Skyleidoscope daytime fireworks show. There had been a couple of fireworks shows around World Showcase prior to this – Le Carnival de Lumiere in 1982, A New World Fantasy from 1983-1984, and Laserphonic Fantasy from 1984 to 1988. However, Skyleidoscope was especially ambitious, and it happened during the day. The show starred Dreamfinder from Journey Into Imagination. It had him fight off evil, fire-breathing dragons in a brilliant spectacle of fireworks, rainbow smoke, dancing, music, and more. It even used seaplanes and had Dreamfinder soar through the sky on a whimsical airship.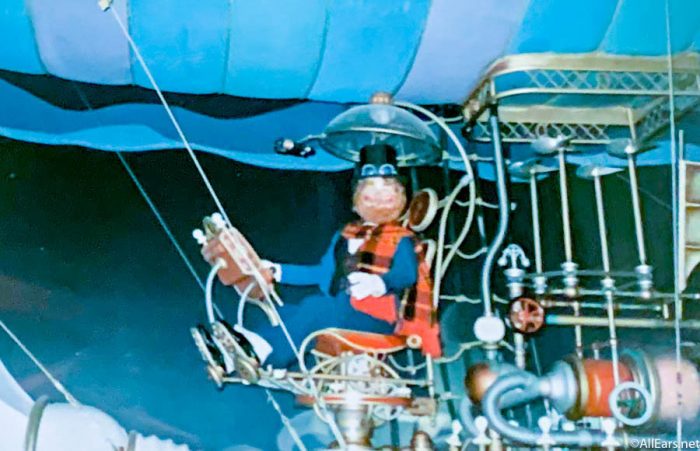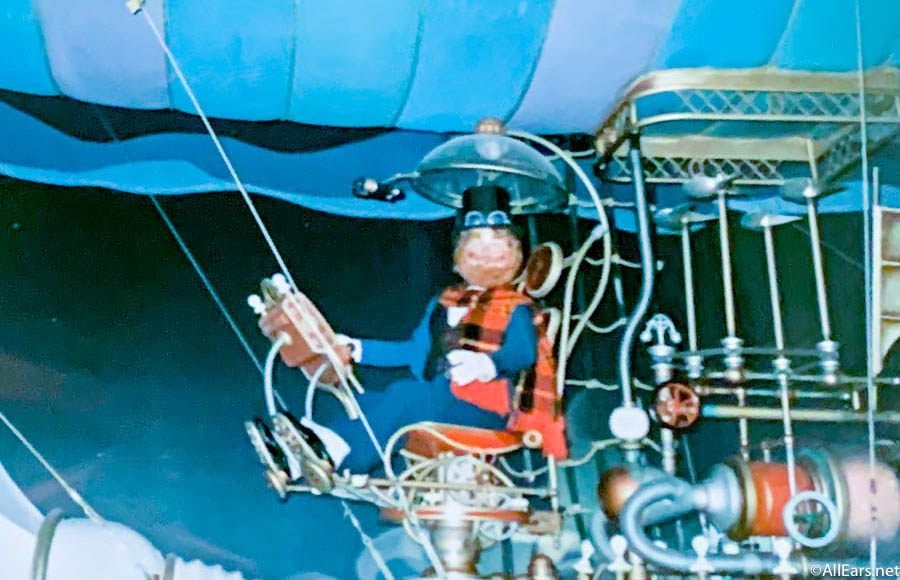 The Skyleidoscope fireworks and water show only lasted from 1985 to 1987, though, ending after a pilot crashed and died during a rehearsal. Evening fireworks continued with the original IllumiNations, which ran from 1988 to 1996. (IllumiNations: Reflections of Earth ran from 1999 through 2019.) But we're still waiting for another daytime spectacle in the lagoon to match that of Skyleidoscope's.
Adding New Pavilions
Although World Showcase only started out with nine countries when it opened in 1982, the remaining two countries – Morocco and Norway – would join the other countries within the next decade. Morocco was added in 1984, and Norway was added in 1988. Interestingly, while the other pavilions were sponsored by various corporations, Morocco's pavilion actually received sponsorship from the Moroccan government. In fact, King Hassan II sent a full-fledged team of 19 local artisans to Florida to create realistic Moroccan buildings for the pavilion. Reflecting the long-standing alliance between America and Morocco, the area also contains a copy of King Ben Abdellah's historic 1777 letter to George Washington.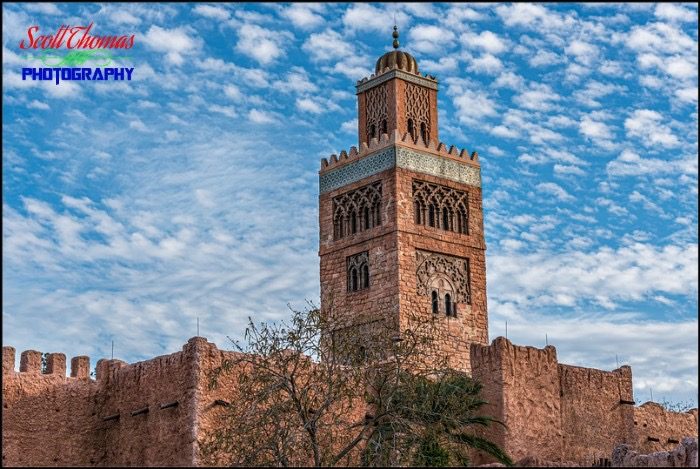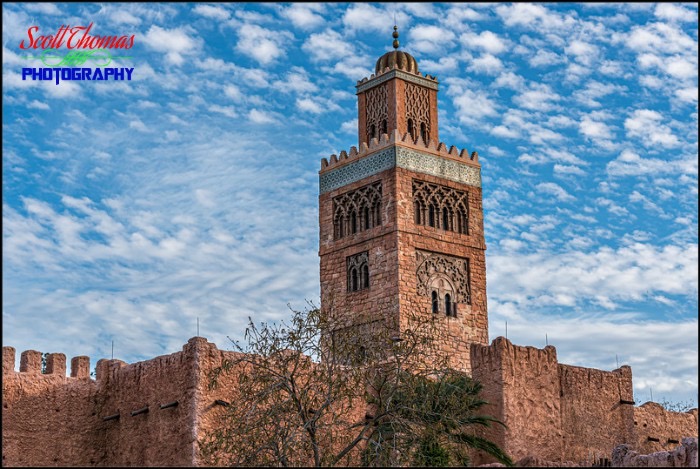 While Norway's pavilion is no longer sponsored by its respective country, it did initially receive some sponsorship from the Norwegian government, albeit mixed with primary sponsorship by 11 different companies. Norway's government ended its sponsorship in 2002. Originally, the pavilion was going to be a Nordic/Scandinavian area featuring multiple countries, but Disney ultimately went with Norway. Several months after a soft opening in May, the grand opening took place on June 3, 1988. Then-Crown Prince (later King) Harald IV performed the pavilion's dedication in a live broadcast televised in Norway.
A Neglected Pavilion and Its Storied Legacy
While World Showcase gained a couple new pavilions during its first decade, one other pavilion idea, which already had its own area in the lagoon since the start, fell flat: Equatorial Africa. It would have comprised several African nations along the equator. Imagineers traveled across Africa for inspiration and came up with many fun attractions. However, the plans never reached fruition. While there still is a small area in between China and Germany, now called the African Outpost, Disney ultimately decided against moving forward with expansion plans, leaving this part of World Showcase to linger incomplete.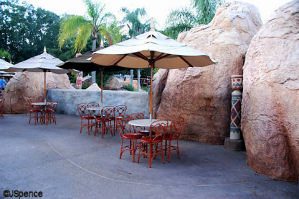 It's a shame that the pavilion never really got the chance to grow, as the Imagineers had some really amazing visions in mind. For starters, you would have felt like you were in an African village on the savanna, with a massive tree house overlooking the area. From inside the treehouse, guests could watch multimedia footage to make it seem as if they were gazing out the window at a watering hole, with countless animals gathering; it would have even featured wind, smells, and other special effects to enrich the experience. Also, there would have been a Heartbeat of Africa show, which would open up with traditional drum music and then take the audience on a whirlwind tour of Africa's rich landscapes, cultures, and music.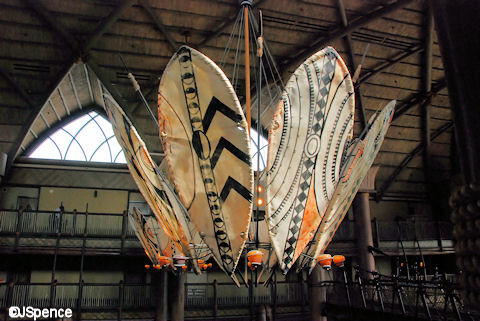 However, the vivid and spectacular ideas for Equatorial Africa found a new home when Disney began work on Animal Kingdom. For instance, the centerpiece for the Africa pavilion would have been a humongous baobab tree house nestled on rocks. The designs for the tree became too large for the pavilion, but at Animal Kingdom there was no such limit. The current Tree of Life, the park's core symbol, draws a lot on the concept for the giant treehouse. Moreover, the vibrant African village intended for World Showcase became part of the setting in Animal Kingdom's Africa area. Also, a lot of props meant for the pavilion – authentic African crafts bought by Imagineers – ultimately ended up in Hong Kong Disneyland's Mystic Manor.
A Second Entrance at the BoardWalk
While World Showcase originally just had one entrance, requiring guests to travel through Future World first, a new International Gateway entrance opened up in 1990. This second entrance was located between the United Kingdom and France pavilions. The International Gateway's opening coincided with a new resort area at Walt Disney World: the BoardWalk.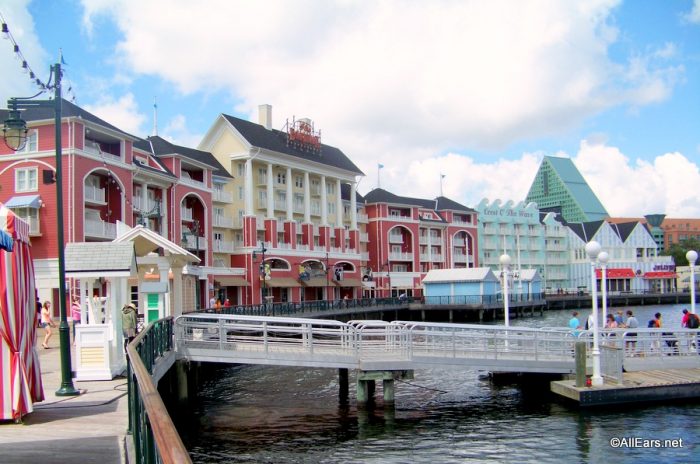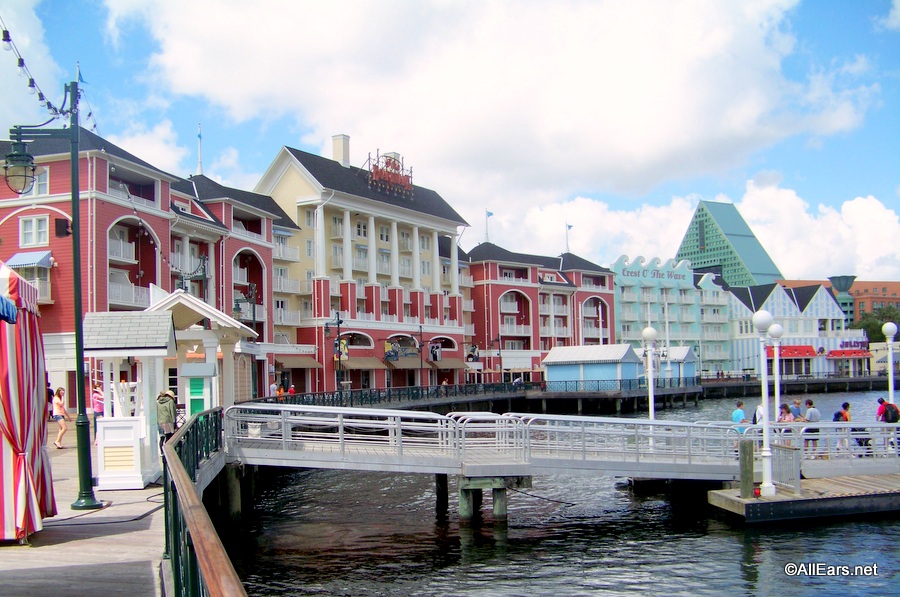 Based off the classic boardwalk area of turn-of-the-20th-century Atlantic City, Disney World's BoardWalk features a diverse array of shops, restaurants, and nightly performances. Disney also added hotels into the area, with the Beach and Yacht Club Resorts opening in 1990 and the BoardWalk Inn opening in 1996. The new area encouraged more visitors to come to Disney World – and to World Showcase, since there was now a second entrance close to the BoardWalk. This second entrance would become ever more important in the future, as guests began to focus more on visiting World Showcase, with or without seeing Future World, too.
A New Use for Double-Decker Buses
Around the 1990s, Disney shifted its use of double-decker buses at World Showcase. A common means of transportation in Europe and Asia, especially the U.K., double-decker buses were a common sight in World Showcase's early years. Disney first meant for the buses to serve as a way for guests to easily travel around World Showcase. However, while the buses let visitors save their energy, they didn't save much time, as the buses were slow.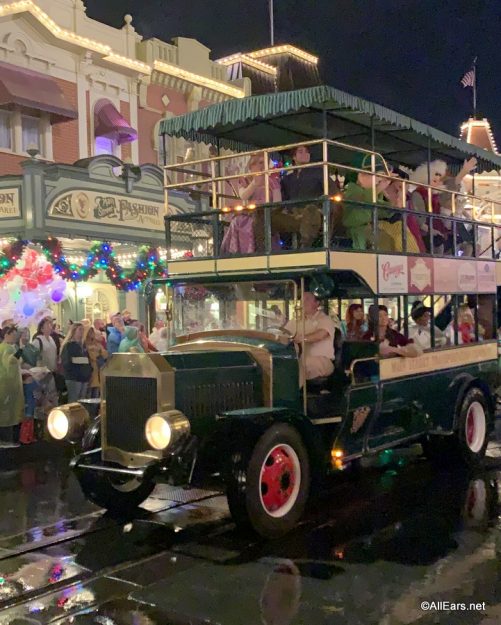 Due to waning popularity, Disney repurposed the buses during the 1990s, such as with the Characters on Holiday meet-and-greets. Each day, a double-decker bus would carry Disney characters on a "vacation" around Epcot and World Showcase, most notably stopping at Showcase Plaza/Promenade. During the stops, the characters would temporarily disembark to pose for pictures and sign autographs. This event gradually faded away in the 2000s, as Disney instead focused on localized meet-and-greets at the individual countries. A bus was also used for the Junkaboo Bus Show, which provided live reggae and Latin music performances. Though the buses are gone, they remain a key symbol of World Showcase's past.
Flower and Garden Festival
The 1990s were also the time for new festivals at World Showcase, as Disney tried to draw more people to Epcot. While these festivals generally encompass Epcot as a whole, most of the activity generally takes place in World Showcase. Not only does World Showcase offer more space for exhibitions, but its multicultural theming meshes well with Epcot's festivals. One of the earliest of such festivals was the Epcot International Flower and Garden Festival, which first took place in 1994. The festival has used the World Showcase areas as homes for their displays each year. For instance, in 1995, the festival showcased a train track display in Germany, complete with many flowers; since then, the miniature train and town set has remained a key feature at Germany.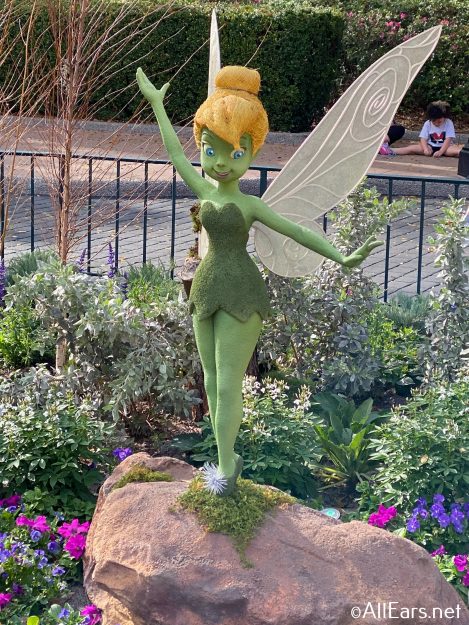 One of the best parts of the International Flower & Garden Festival has been the awesome topiaries of lovable Disney characters, with new ones appearing throughout the years. For instance, Disney celebrated the centennial anniversary of the U.S. National Parks Service with a special ranger topiary of Mickey. Likewise, in 2017 Disney added a topiary showcasing Figment, the lovable Epcot mascot from Journey Into Imagination. Another great part of the festival is the mix of amazing concerts, and those have also evolved. In 2015, Disney replaced the Flower Power concerts with the Garden Rocks concerts, which have even become daily occurrences since 2019. All these things and more make the festival worth seeing every year.
Food and Wine Festival
Another popular festival that occurs annually at World Showcase to this day is the Epcot International Food and Wine Festival. It started out as the Walt Disney World Village Wine Festival in what is now Disney Springs, but in 1996 it moved to Epcot and was renamed the Epcot International Food & Wine Festival. Throughout the years, Epcot's Food and Wine Festival has become bigger and bigger. Many celebrity chefs have participated in the festival, with the first being Julia Child in 1997. In 1998, the festival started featuring special Art of Winemaking courses, with more educational classes added over the years.
Even more changes for the Food & Wine Festival were in store in the 21st century. In 2002, Disney launched the Party for the Senses, where guests can sample many different meals made by world-renowned chefs, all the while enjoying rock music and other entertainment. Cirque du Soileil [La Nouba] even performed at Party for the Senses in 2010. Also in 2011, Disney replaced the 10K Race for the Taste Marathon with the RunDisney Food & Wine Half Marathon. Each year has had its own unique attractions, foods/drinks, and memorabilia, while also maintaining longstanding festival traditions.
A Millennium, Mini-World Showcase in World Showcase
As the 21st century approached, Disney World launched a Millennium Celebration at its parks, linking theirs with other celebrations across the globe by highlighting global diversity and harmony. Disney invited 2,000 kids and teens from over 198 different countries to come to Disney World as "ambassadors" There, they could share their unique cultures and stories with everyone. And due to the international theming, it was only natural that the heart of the celebration took place at Epcot, more specifically in World Showcase. In fact, a new section of World Showcase was created just for the event: the Millennium Village.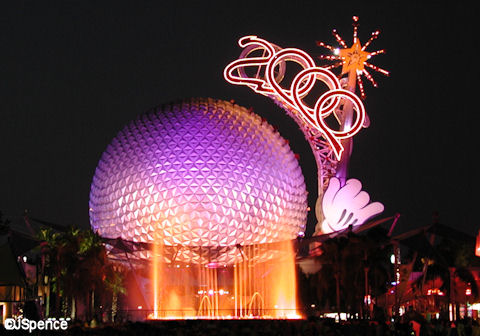 Just off the main path between Canada and the United Kingdom, Millennium Village was located inside a large building. Instead of just representing a single nation, the indoor pavilion guided guests through venues for seven different countries: Brazil, Scotland, Saudi Arabia, Sweden, Eritrea, Israel, and Chile. Each country had its own special activities, such as mini-golf in Scotland and virtual tours through Saudi Arabia and Israel. But that was just the start of the fun – there was plenty else to do in Millennium Village.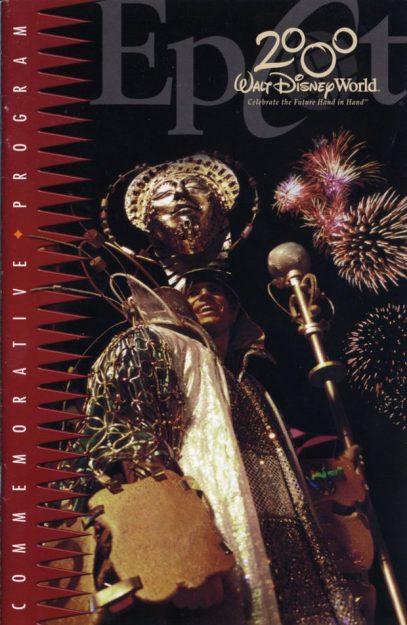 In the building's preshow upon entering, cast members introduced visitors to even more countries like New Zealand, South Africa, and Indonesia. The 250-seat World Showplace Theater regularly hosted cultural performances from entertainers from across the globe, such as Danish puppet shows of Hans Christian Andersen fairy tales. Inside a traditional Central Asian yurt, you could find a bustling marketplace hosting artisans from seven nations, all ready to make local handicrafts on the spot for purchase. And at the Gift of Cuisine food court café, diners could enjoy specialty meals from around the world. You could even take a quiz challenge at the end of the tour, drawing on things you learned while exploring the building.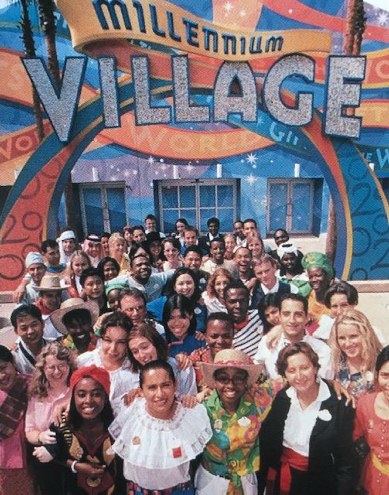 The Millennium Village sadly only ran during the Millennium Celebration, opening in 1999 and closing on January 1, 2001. If you look to your right on the way from Canada to the U.K., you can still see the building. It has found some alternate uses, however, as it has been renamed World ShowPlace and hosts dining for Epcot's annual International Food & Wine Festival. But many fans still want to see the Millennium Village's fun, diverse, and interactive activities return sooner than the 31st century.
Spectacular Millennium Parades
But Millennium Village was just one element of the Millennium Celebration at World Showcase: it also featured amazing nighttime parades! The Tapestry of Nations used brilliant abstract designs and giant puppets for a wonderful performance. The huge puppets, towering high above the crowd, were created by Michael Curry, costume designer for the equally spectacular Broadway version of The Lion King. Three separate stages of the parade ran simultaneously at different parts of World Showcase, giving everyone a chance to see the celebration.
The parade was so successful that even after the year 2000 came to a close, popular demand encouraged Disney to keep it running until September 2001. And even after that, the Tapestry of Nations parade inspired a similarly styled successor: Tapestry of Dreams. This parade lasted until 2003. Though the parades are gone, the vibrant performers and music live on in the memories of the countless watchers who experienced the celebration. Drawing on EPCOT's vision of imagination and World Showcase's theme of diversity, these parades highlighted the brilliant promise of hope and discovery in the next thousand years.
A New Millennium of Fireworks
Not only did the Millennium Celebration feature terrific parades, it also featured a new fireworks show. IllumiNations 2000: Reflections of Earth premiered in October 1999 and proved to a be a smash hit with guests. Fireworks, water fountains, lasers, and more all highlighted a central, rotating globe that projected vivid imagery of the Earth and its many natural and manmade wonders. The show, consisting of three major acts, displayed the epic history of the Earth and the growth of humanity, through its many dreams, triumphs, and challenges. To further symbolize the new millennium, 19 lit torches lined the lagoon, with a 20th torch opening from the globe in the finale.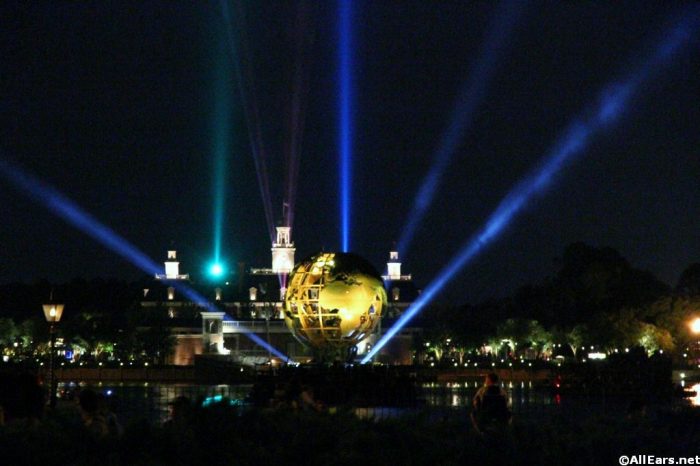 Like the Tapestry of Nations parade, IllumiNations was so successful that Disney kept it even after the millennium festivities finally ended. The "2000" was taken out of the title, and IllumiNations continued to receive wide acclaim until closing in 2019. Disney even performed unique versions of the show for special occasions, such as the winter holidays, New Year's Eve, and the 4th of July. Even after IllumiNations ended, it was replaced by a new fireworks display called Epcot Forever, which is set to in turn be followed by HarmonioUS. Throughout their different forms, the fireworks visible along World Showcase are wonderfully beautiful nighttime experiences, and must-sees during your trip to Disney World.
Adding More Disney to World Showcase
As the 21st century continued, Disney started to add and change attractions in World Showcase to have more direct Disney theming. Before this point, most of the attractions at World Showcase were original and focused on the real-life history and places of their respective countries. However, Disney started replacing some of these attractions with ones based on specific Disney movies and characters.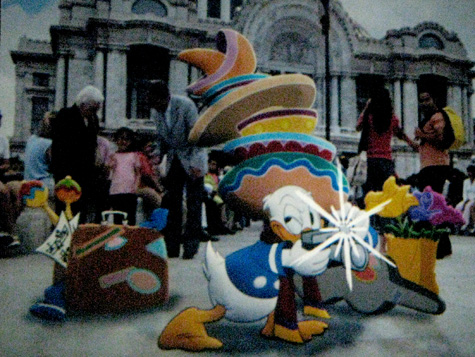 The first ride to change was El Rio del Tiempo, a boat ride inside the Mexico pavilion that took riders through a tour of everyday life in Mexico. In 2007, it became Gran Fiesta Tour Starring The Three Caballeros (Donald Duck, José Carioca, and Panchito Pistoles). However, since the Three Caballeros movie combined live footage of Mexico with the animated characters, the new ride has still kept much of its old version's roots. Rather than just see clips of Mexico, riders now watch the Three Caballeros explore those scenes.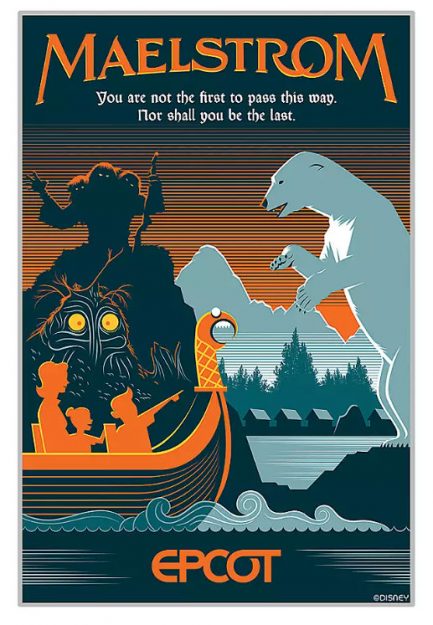 Other rides, however, went through much more drastic transformations. Take, for instance, the Maelstrom ride in Norway. It was a spooky and exciting boat ride that took daring guests on an adventure through Norway. There, they encountered monstrous trolls, who cursed the travelers and sent them plunging 28 feet into a stormy sea. It had a strong fan following over the years, but it closed in 2014 and was replaced by Frozen Ever After in 2016. While the new boat ride uses some similar features such as temporarily moving backwards, it has a more lighthearted feel and focuses on Frozen's characters.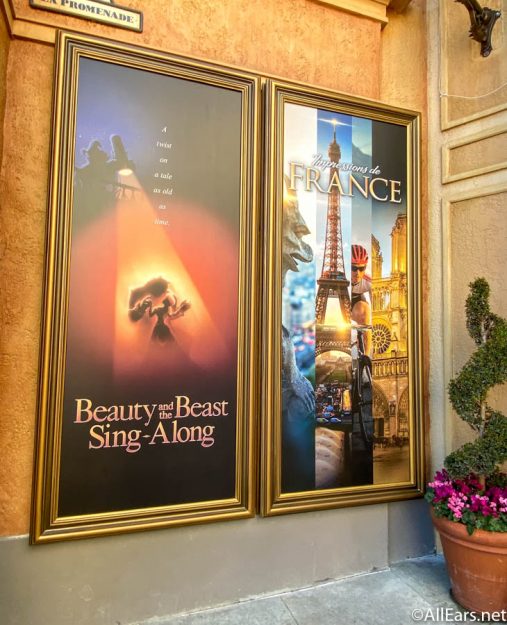 There are other instances of Disney adding Disney-themed content to World Showcase pavilions. In France, the Impressions de France widescreen theater now also hosts the Beauty and the Beast Sing-Along, starring the hapless and lovable LeFou. Moreover, Disney has also implemented scavenger hunt adventures taking you all around World Showcase. In these challenges, you perform secret missions for Disney TV show characters. The first version was the Kim Possible-themed World Showcase Adventure, where you helped fight various villains in each country to save the world. It ran from 2009 to 2012, before being replaced with Phineas & Ferb: Agent P's World Showcase Adventure, where you helped out the platypus secret agent instead. Coming soon, DuckTales World Showcase Adventures will replace P&F's adventure.
Traveling to World Showcase in the Skyliner
While the International Gateway entrance to EPCOT has been open since 1990, it has become more bustling than ever thanks to Disney World's eight-month-old Skyliner transit system. First opened in late-September 2019, the Skyliner consists of colorful, aerial cable cars (often decorated with popular Disney characters). The Skyliner connects EPCOT (via the International Gateway), Hollywood Studios, and several resorts (Riviera Resort, Caribbean Beach Resort, Art of Animation Resort, and Pop Century Resort).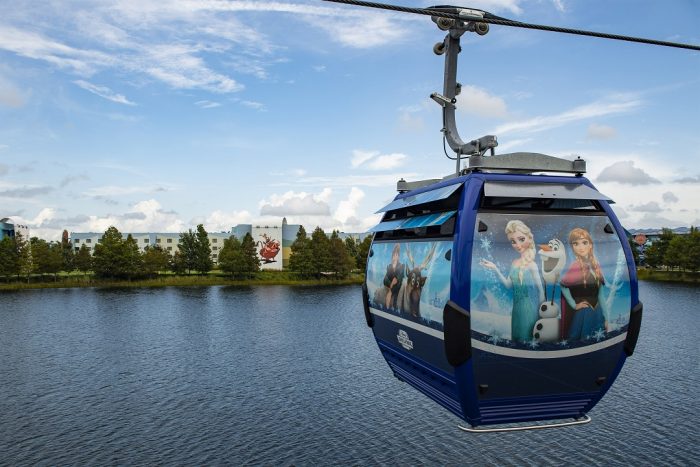 Now,  more people than ever before are now accessing EPCOT via World Showcase. The Skyliner has been especially popular with visitors at Hollywood Studios, which has attracted large crowds due to recent additions like the Star Wars: Galaxy's Edge area. This has increased World Showcase's appeal to guests, and things are bound to get even better in the future. Because as you ride the Skyliner over to France, you may notice an entirely new area, one of many new additions to World Showcase.
More Changes in Store
World Showcase's story at EPCOT has hardly stopped: Disney has even grander plans in mind for the future. Agent P's World Showcase Adventure closed in February 2020, in preparation for a new DuckTales-themed adventure with a similar set-up. At France, Imagineers have been hard at work expanding the France pavilion to accommodate a whole new area based off Ratatouille, much like Disneyland Paris. The new area will include new restaurants and stores such as La Crêperie de Paris, making for an immersive, wonderful experience. And just like Disneyland Paris, the France pavilion is set to add Remy's Ratatouille Adventure, an exciting trackless ride taking you on a mouse-sized tour of the kitchens in Ratatouille.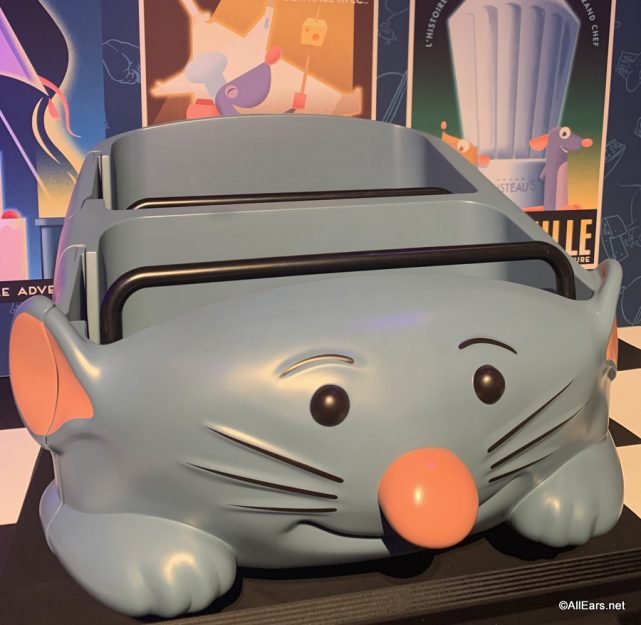 That's not all, either. Over in the United Kingdom, Disney plans to add a new Mary Poppins-themed attraction. Though not much is known about the attraction at this time, the site will feature a full-scale replication of the film's classic Cherry Tree Lane. Also, just as how Canada recently started a new Canada Far And Wide show in its Circle-Vision 360 theater, China will receive a new 360-degree show called Wondrous China, using digital technology for an immersive journey all across China. Though much of these changes have been delayed due to the COVID-19 outbreaks, Disney World fans can look forward to many exciting new things when they return to World Showcase.
As you can see, EPCOT's World Showcase has had a rich and fascinating history that is ever-changing. There's so much to see and do at the different countries, so make sure you explore it to the fullest in your next Disney World adventure.
Do you have a favorite memory of World Showcase? You can share your experiences at World Showcase below. Be sure to check out our many other articles on Disney World's fascinating history and much more.
Join the AllEars.net Newsletter to stay on top of ALL the breaking Disney News! You'll also get access to AllEars tips, reviews, trivia, and MORE! Click here to Subscribe!