EPCOT International Flower & Garden Festival – Ultimate Guide
The

EPCOT International Flower & Garden Festival

will run from March 1st through July 5th, 2023!
The EPCOT International Flower and Garden Festival features nearly two dozen Disney-crafted topiary displays and sweeping landscaping that transform the EPCOT landscape into a floral extravaganza. Nearly 70,000 festival blooms punctuate World Celebration and other parts of the park, while hundreds of colorful mini-gardens are set afloat in the Park's central waterway.
For 2022, horticulturists crafted a new centerpiece that features Goofy and a 50th anniversary-themed "cake"!
Keep reading for more information about all of the Flower & Garden Festival offerings that were available in 2022!
Flower & Garden Festival Outdoor Kitchens
Disney confirmed that all 18 Flower & Garden Festival Outdoor Kitchens from 2022 will be returning for 2023 and will be serving up Festival-inspired food and drinks.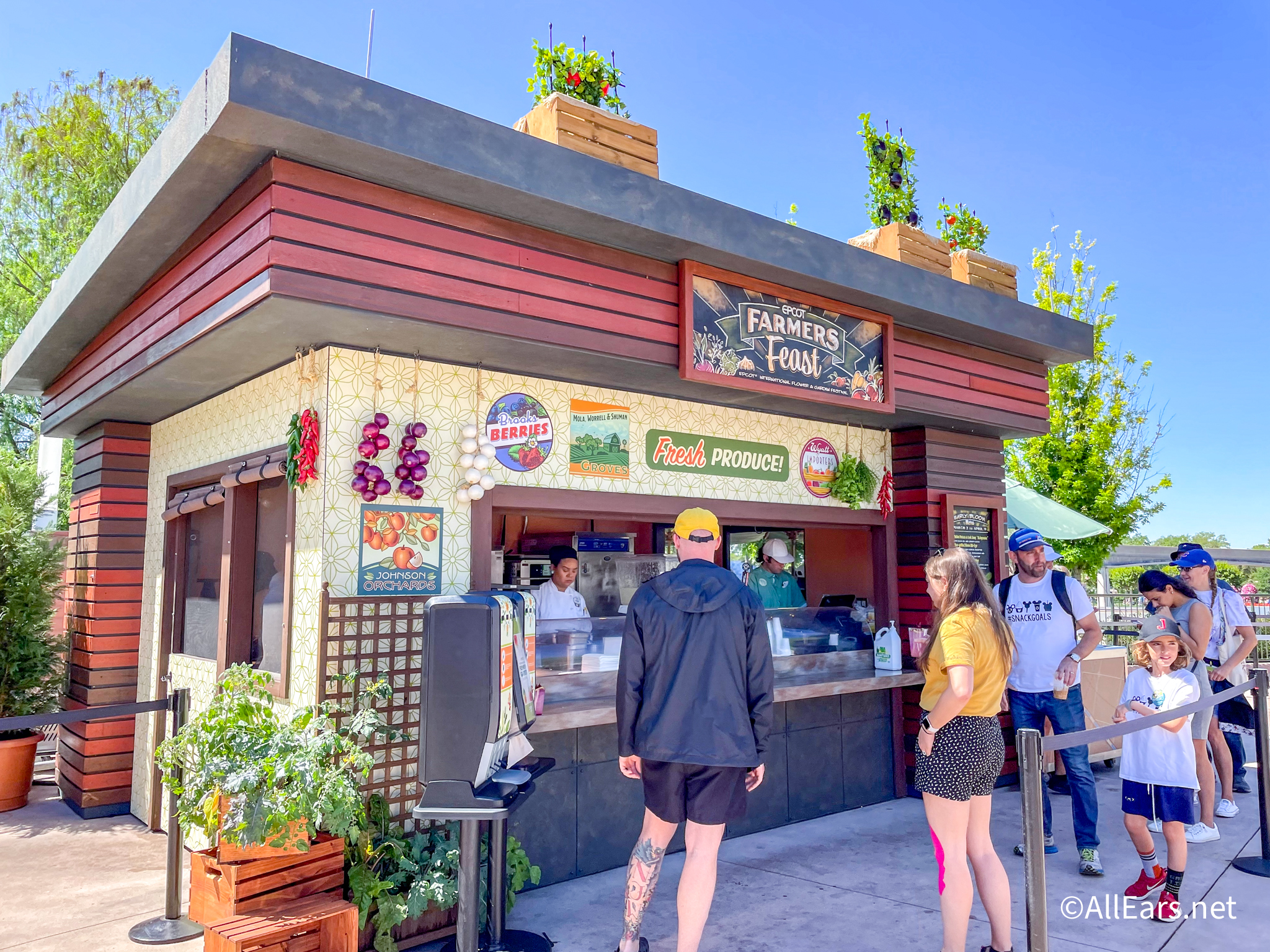 Garden Graze — Returned for 2023!
Similar to EPCOT's Festival of the Holidays Cookie Stroll, the Flower & Garden Festival hosts the Garden Graze! Those looking to participate are tasked with picking up five specific food items from various booths, which will enable them to win a completer prize!
2023 Menu Items and Locations
BRUNCHCOT: Avocado Toast with marinated toybox tomatoes on toasted ciabatta
Florida Fresh: Grilled Street Corn on the Cob with savory garlic spread and spicy corn chips
Florida Fresh: Grilled Street Corn on the Cob with savory garlic spread and plant-based cotija cheese
Refreshment Outpost: Pineapple Skewer with Tajin seasoning
Bauernmarkt: Potato Pancakes with house-made apple sauce
Tangierine Cafe: Hummus Trio: Traditional hummus, red beet and black garlic hummus, and avocado-herb hummus with Moroccan bread and crispy papadam
La Isla Fresca: Coconut Tres Leches: Vanilla cake soaked in oat milk, almond milk, and coconut milk with toasted coconut
Trowel & Trellis: Boneless IMPOSSIBLE Korean Short Rib with cilantro-lime rice, Danmuji slaw, and kimchee mayonnaise
Trowel & Trellis: IMPOSSIBLE Lumpia with Thai sweet chili sauce
Trowel & Trellis: Chocolate Cake with black currant ganache, mixed berry compote, and chocolate ice cream
The Land Cart: Cookies 'n "Cream" Chocolate Mousse Cup
Garden Rocks Concert Series — Returned for 2023!
The Garden Rocks Concert Series performers wow audiences at the American Garden Theater multiple times each night of the Festival. You can catch your favorites by waiting in line for a seat at the showtime of your choice, standing or passing by on the path between the Theatre and the American Adventure pavilion, or by booking a Garden Rocks dining package.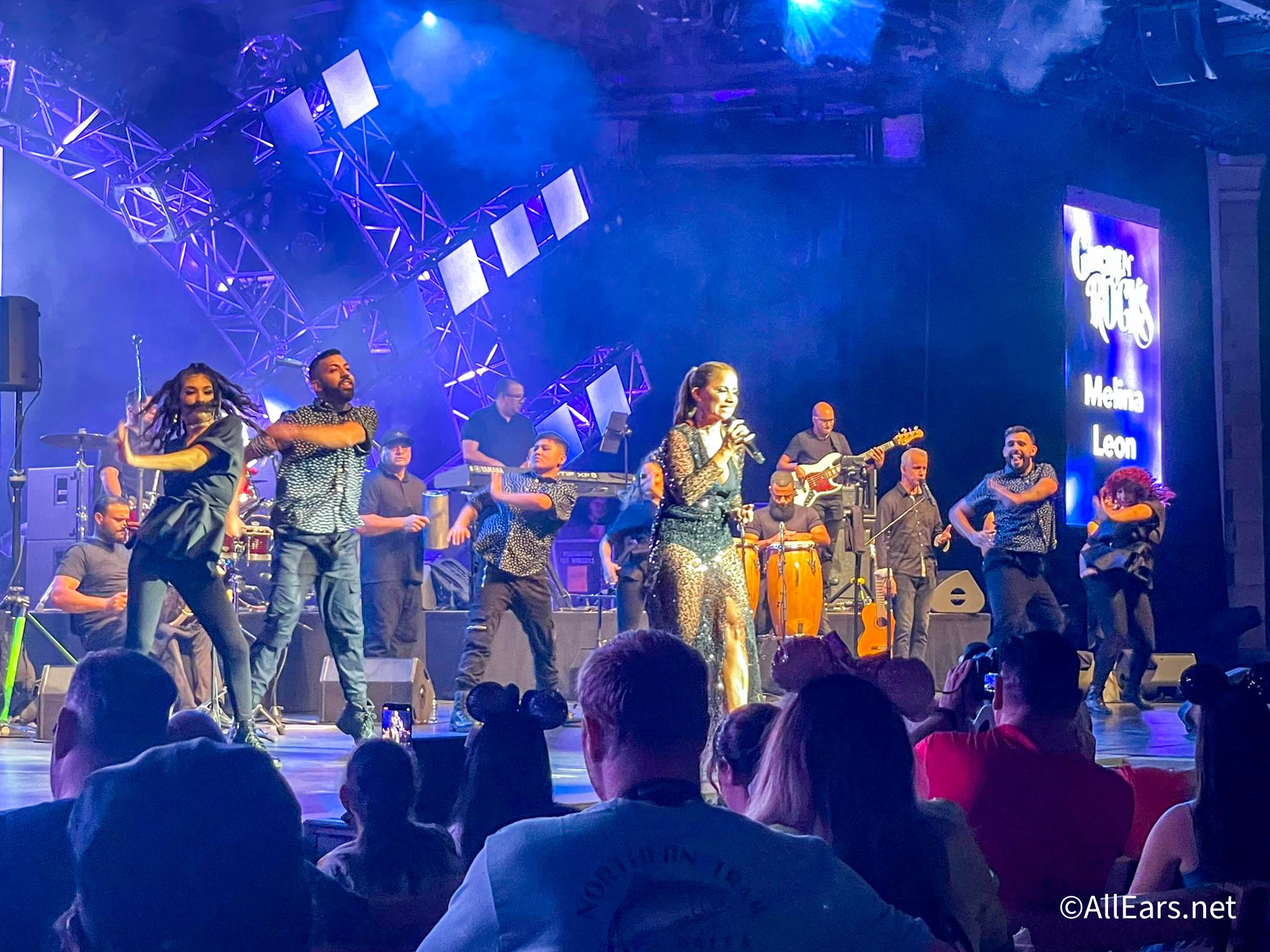 Internationally recognized artists took the stage Friday through Monday. Local bands played Tuesday through Thursday.
2023 Garden Rocks Concert Series Line Up
Journey former lead vocalist STEVE AUGERI (March 3 & 4)
Daughtry (March 5 & 6)
Tommy DeCarlo (March 10 & 11)
Smash Mouth (March 12 & 13)
Mike DelGuidice (March 17 & 18)
Blue Oyster Cult (March 19 & 20)– NEW 
Berlin (March 24 & 25)
The Pointer Sisters (March 26 & 27)
Luis Figueroa (March 31) – NEW
Piso 21 (April 1 & 2) – NEW
TBD (April 3)
STARSHIP featuring Mickey Thomas (April 7 & 8)
Don Felder, formerly of the Eagles (April 9 & 10)
Switchfoot (April 16 & 17) – NEW
A Flock of Seagulls (April 21 & 22)
Jo Dee Messina (April 23 & 24)
Ambrosia with Peter Beckett, The Voice Of Player (April 28 & 29)
Kool and the Gang (April 30 & May 1)
Herman's Hermits starring Peter Noone ( May 5-8)
The Orchestra starring former members of ELO (May 12-15)
A.J. Croce: Croce Plays Croce (May 19 & 20) – NEW
Casting Crowns (May 21 & 22) – NEW
Jason Scheff, longtime lead singer of Chicago (May 26 & 27) – NEW
Rick Springfield (May 28 & 29)
Plain White T's (June 2-5)
The Spinners (June 9 & 10)
The Commodores (June 11 & 12)
Vertical Horizon (June 16 & 17)
Tony Orlando (June 18 & 19)
Simple Plan (June 23-26)
Living Colour (June 30 & July 1)
Wang Chung (July 2 & 3)
Garden Rocks Dining Packages
Four Dining Packages are generally available to choose from: Biergarten Restaurant, Coral Reef, Garden Grill, and Rose & Crown Dining Room. Each package includes an appetizer, entree, and dessert or one full buffet (where applicable), plus one non-alcoholic beverage. The package also includes one guaranteed seat to one Garden Rocks concert performance on that day. Packages are available for lunch and dinner.
2022 Pricing:
Biergarten: $57/adult, $32/kids 3-9
Coral Reef: $69/adult, $22 kids 3-9
Garden Grill: $66/adult, $43/kids 3-9
Rose & Crown Dining Room: $58/adult, $22/kids 3-9
Prices exclude tax and gratuity.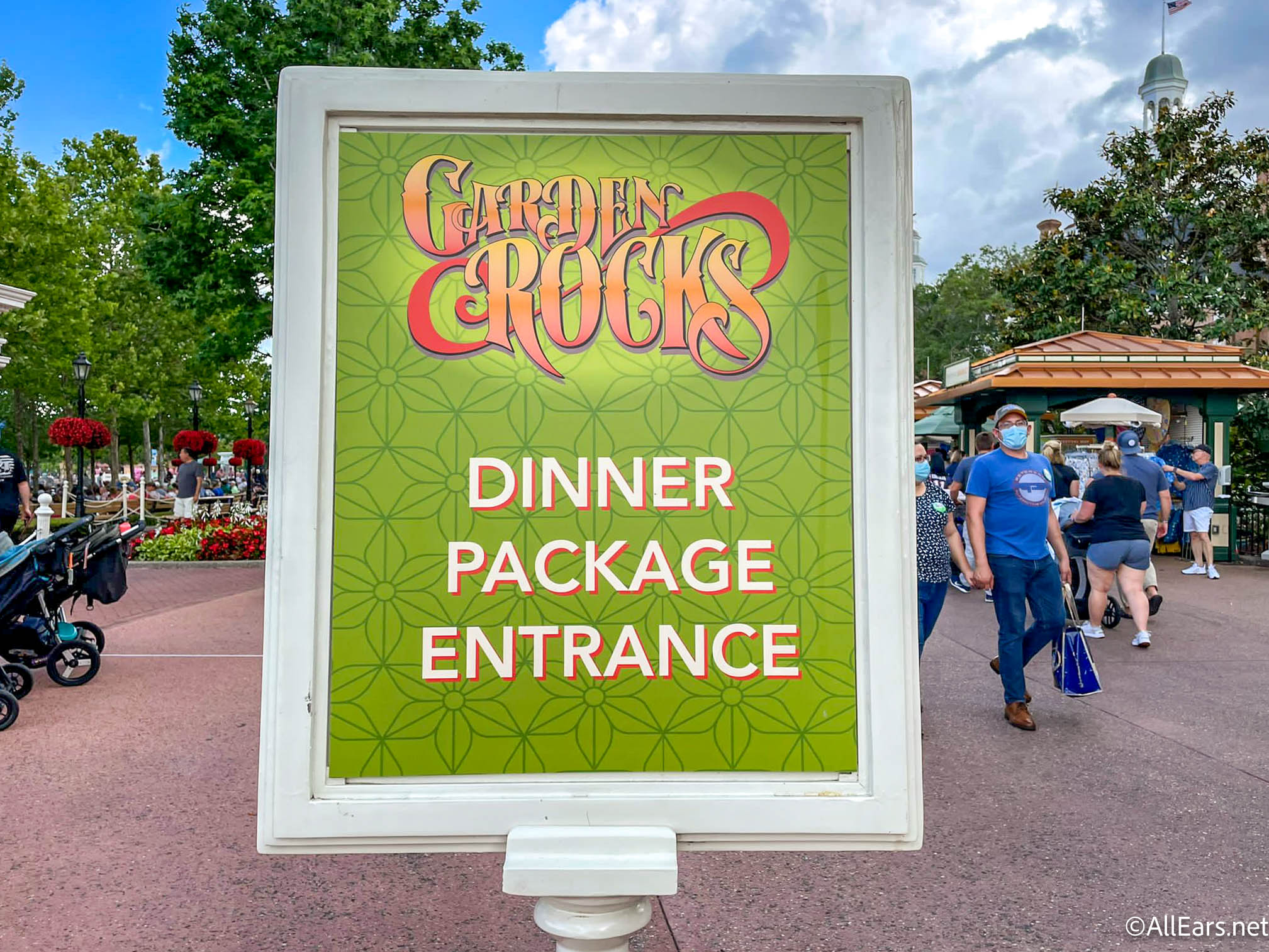 In addition to the standard dining packages, day-of (counter service, walk-up) options were available in 2022. At Regal Eagle Smokehouse, the pricing was $34.99 and included a guaranteed seat at the show, an entree, a non-alcoholic beverage, and a dessert.
At Spice Road Table, pricing was $44 and included a guaranteed seat, 2 small plates, a non-alcoholic beverage, and a dessert plate.
Health Full Trail Presented by AdventHealth — Returned for 2022!
The Health Full Trail runs along the Imagination! walkway and features tips for living and staying well!
Guests can stroll the walkway while kiddos climb the Play Full Garden.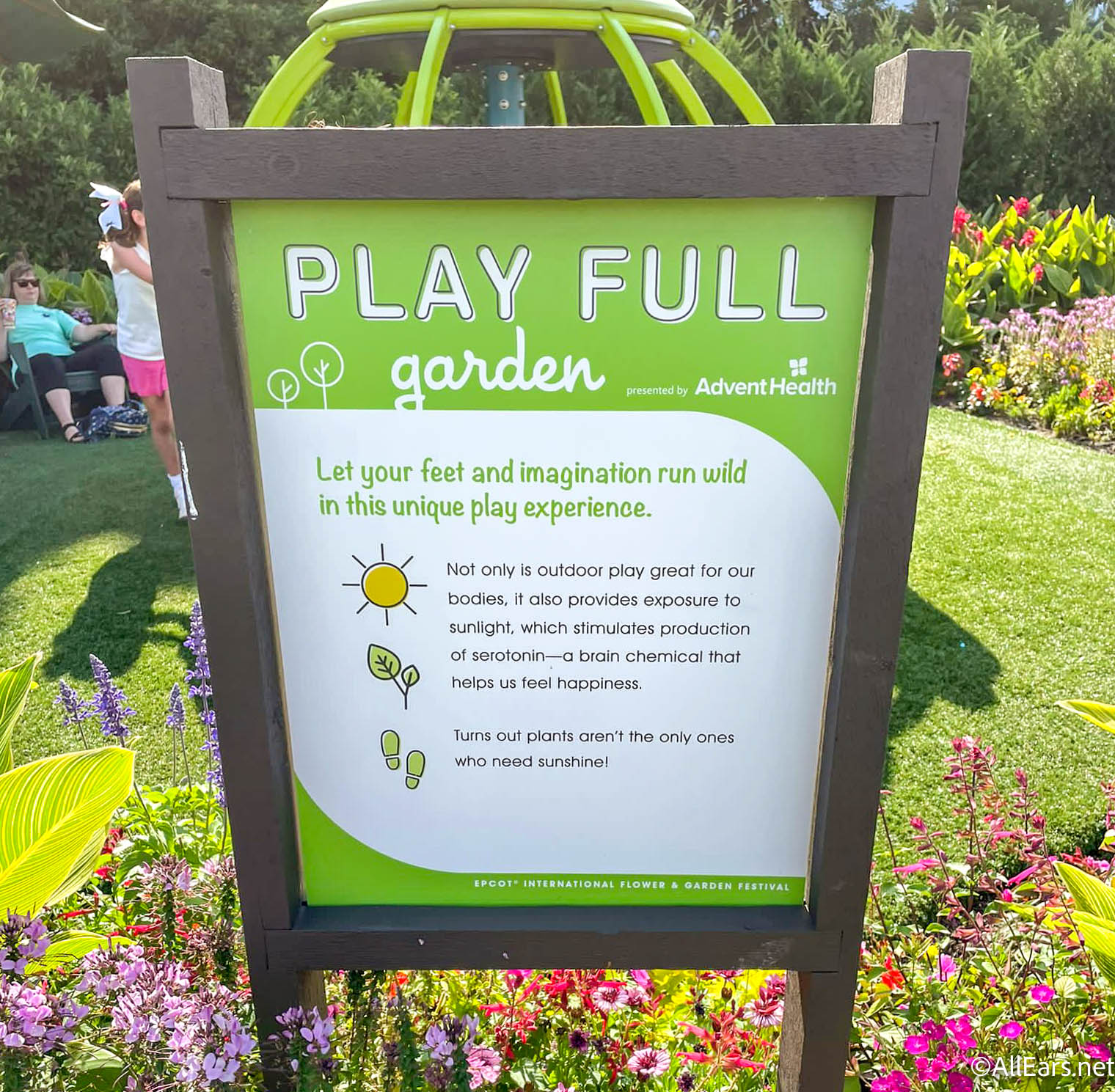 Plus, Bambi's Butterfly House is where guests can learn all about bugs!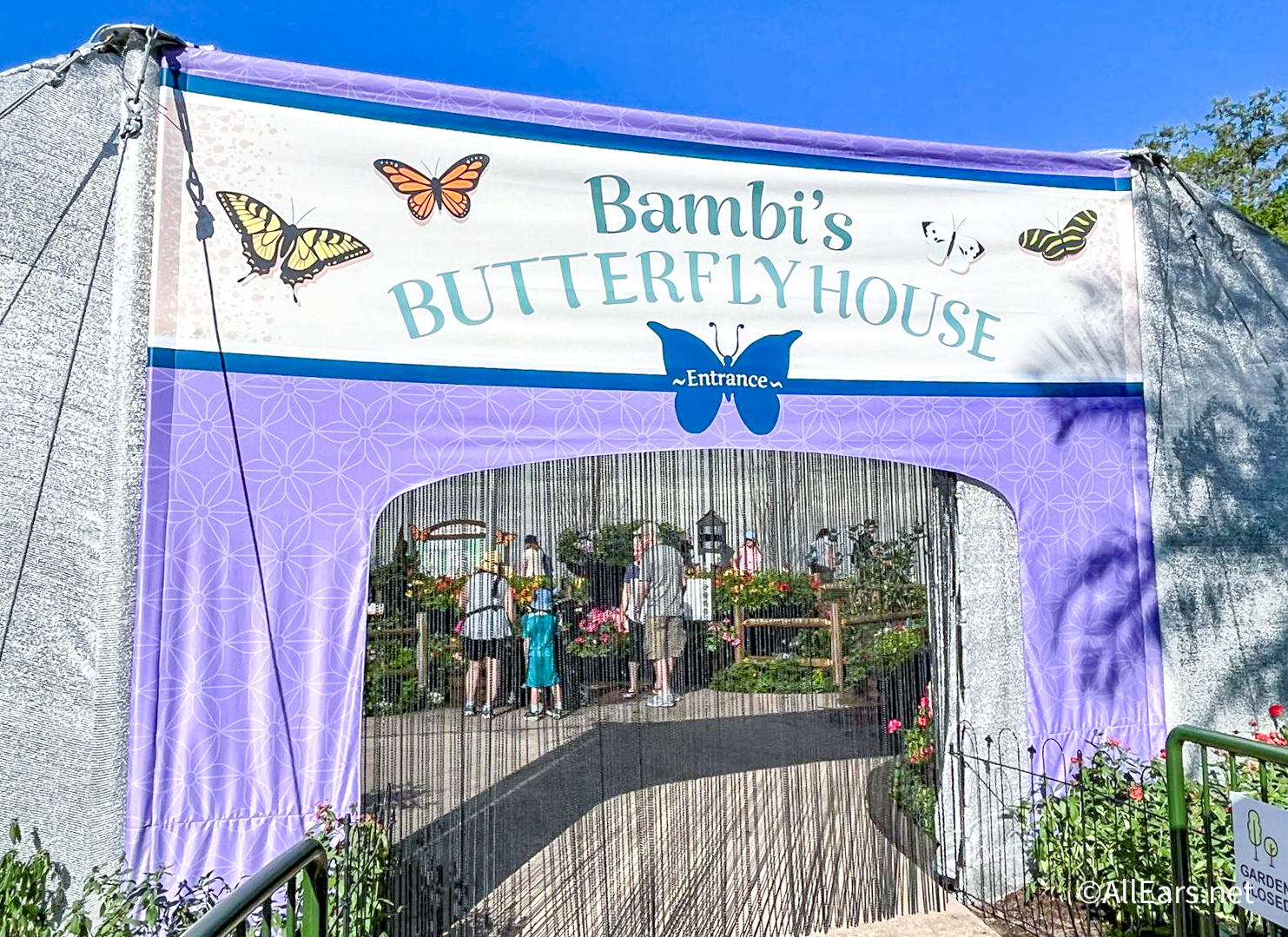 Jammin' Gardeners
When offered, you can groove to the beat of these funky gardeners in World Celebration!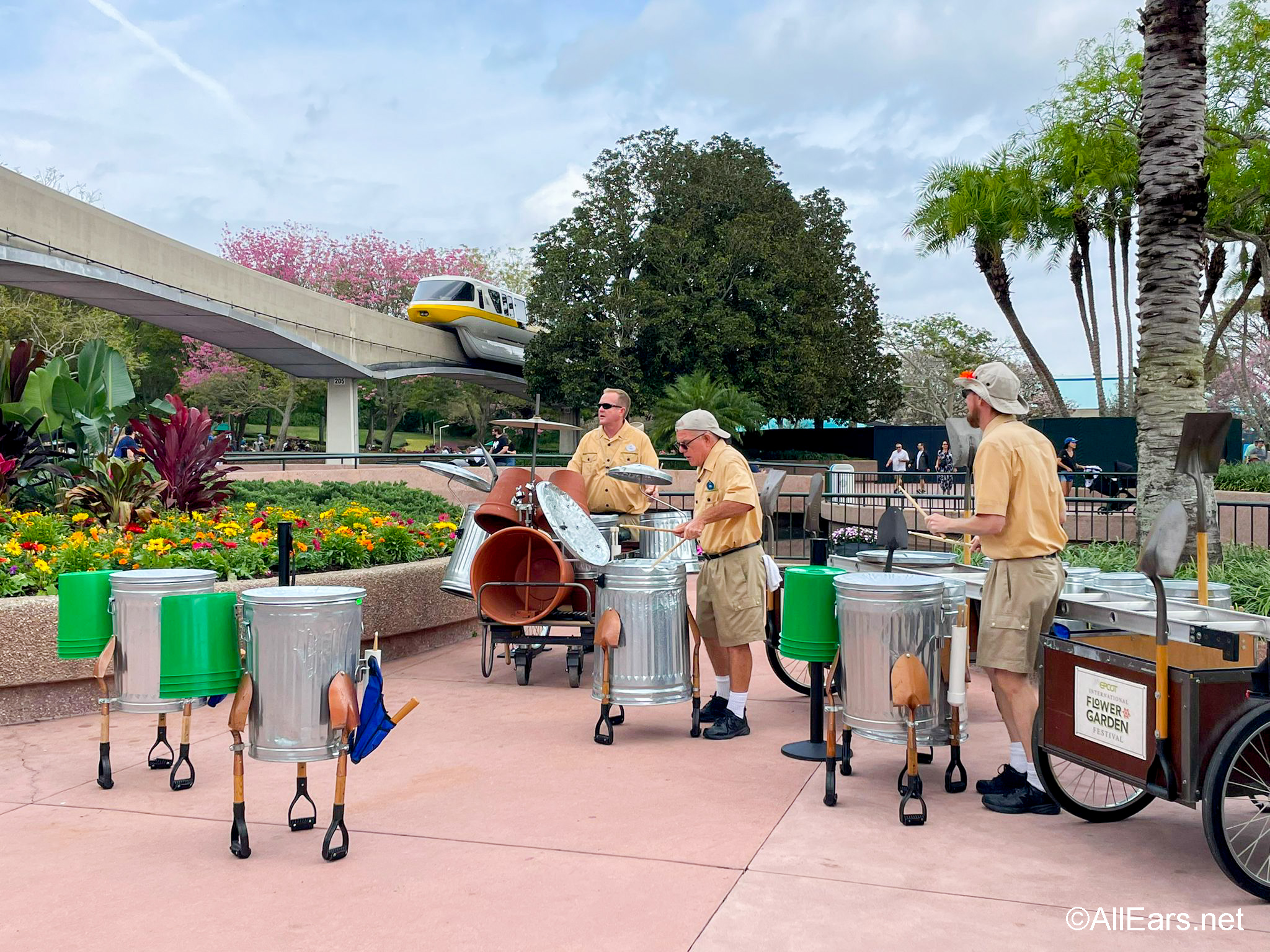 Blossoms of Fragrance — Presented by Scentsy
Surrounded by butterfly topiaries, guests are able to stop at six scent stations — floral, fruity, citrus, spice, woods, and fresh.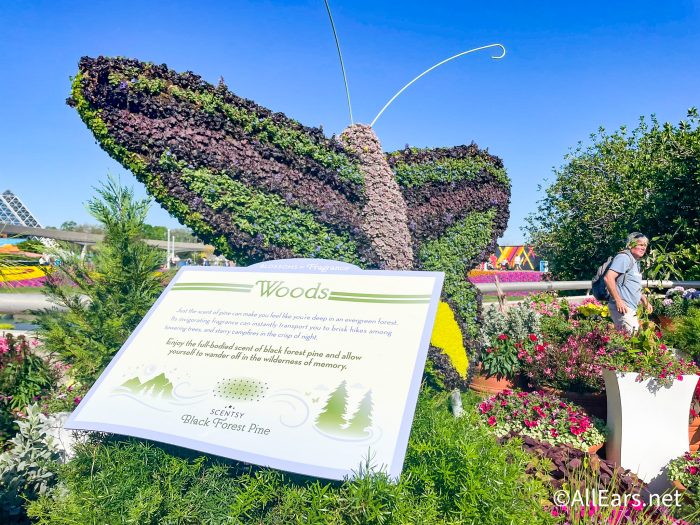 Flower & Garden Festival Tours
Tours are subject to availability in 2022. Check what is available with Guest Services when you visit. Below you'll find details of many tours that have been offered in the past.
Gardens of the World
The Gardens of the World tour costs $85 per participant (ages 12 and up). The three-hour tour is led by a Disney Horticulturist and travels through the gardens of World Showcase.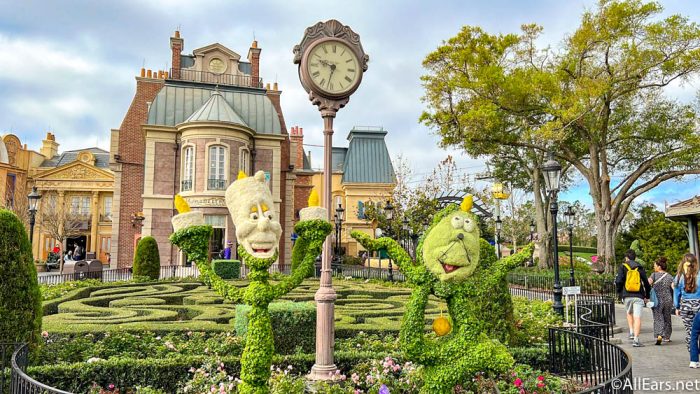 The tour leaders will share behind-the-scenes information about the topiaries that dot EPCOT during the Festival and expound on special details about the gardens. They'll also talk about the bigger picture: how landscaping contributes to the guest experience at Walt Disney World. And in case you're looking for some pointers on how to make your home landscape a little more Disney-fied,  they'll share gardening tips for that, too!
When available, book your Gardens of the World tour by visiting Guest Relations or calling (407) WDW-TOUR.
English Tea Garden Tour
If you are a tea connoisseur or just love to learn about the history of tea-making, the English Garden Tour is a lovely foray into the field. This complimentary tour lasts about twenty minutes and consists of a guided walk through the United Kingdom's tea garden.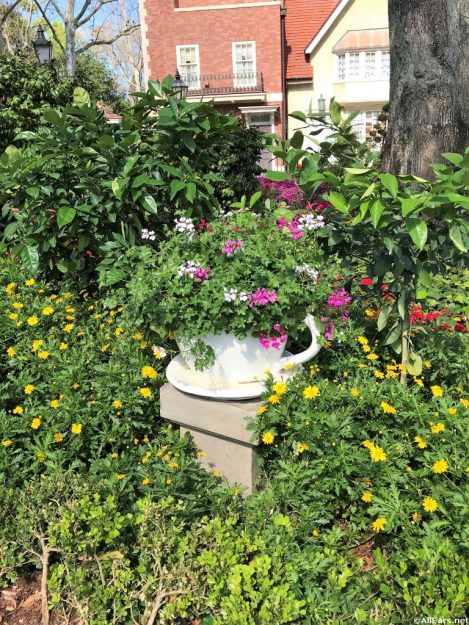 Guests can register for this tour on the day of their trip at The Tea Caddy gift shop. Tours take place at 3:30PM and 5PM Monday through Thursday and at 1PM, 3:30PM, and 5PM on Friday through Sunday.
Royal Garden Tea Tour
For a more in-depth tea tour — including tea and scones — register for the Royal Garden Tea Tour. This 45-minute tour is held in the United Kingdom pavilion and begins at 9:30AM (1.5 hours before the rest of World Showcase typically opens). It starts with check-in at the U.K. Beer Cart.
The Royal Garden Tea Tour walks through the pavilion's tea garden and focuses on the "artistry and history behind growing and blending tea." The tour is $20 per person and open to guests of all ages (those under 18 must be accompanied by an adult 18 or older). When available, you can book your Royal Garden Tea Tour at Guest Relations or by calling (407) WDW-TOUR.
Spike the Bee's Pollen-Nation Exploration Scavenger Hunt
In 2023, Spike's Pollen-Nation Exploration is returning. This activity sends guests on a scavenger hunt around EPCOT for $9.99.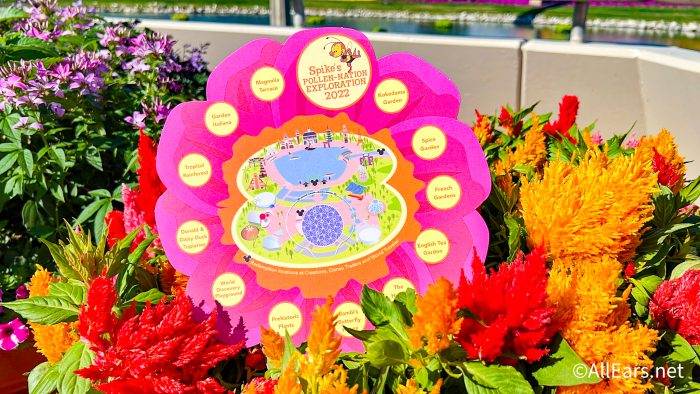 Completing the hunt earns guests a special prize.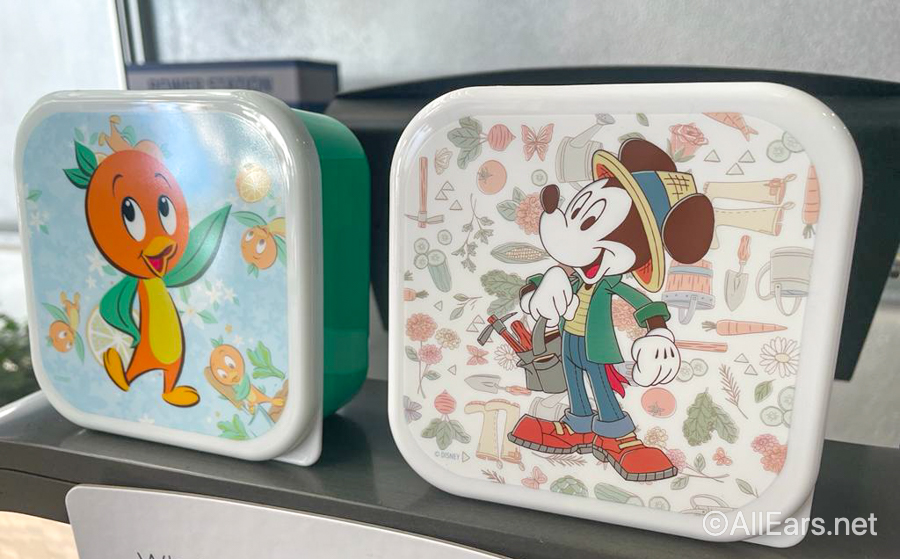 Flower & Garden Festival Topiaries
The 2023 Flower & Garden Festival featured twenty-four topiary displays. Here's a list of what we found:
Mirabel, Antonio, Isabela, and Louisa from Encanto
Main Entrance
Sorcerer Mickey Mouse, Brooms, Ostriches, Hippo, and Gator
Entrance to World Showcase
Woody, Bo Peep, and Her Sheep
Near The Land Pavilion
Mickey Mouse, Minnie Mouse, Donald Duck, Daisy Duck, Huey, Dewey, and Louie
Bridge to World Showcase
Princess Tiana
The American Adventure Pavilion
Buzz Lightyear
Near Mission: SPACE
Figment
Near Imagination!
The Three Caballeros (Jose, Donald, and Panchito)
Mexico Pavilion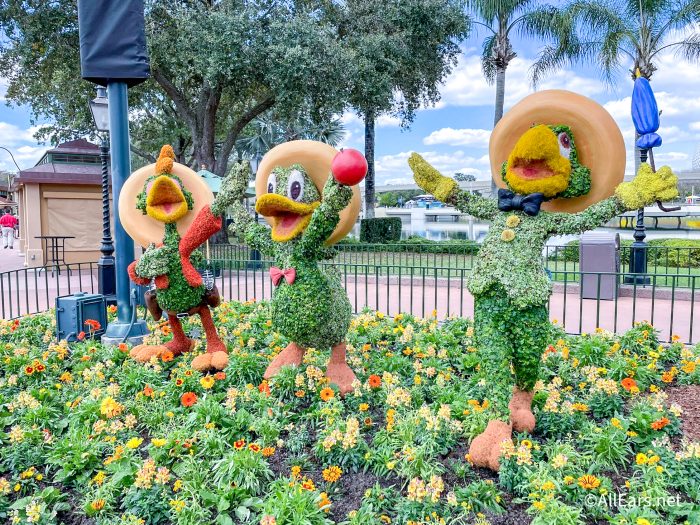 Anna and Elsa
Norway Pavilion
Troll
Norway Pavilion
Dragon
Japan Pavilion near Torii Gate
Pandas
China Pavilion
Simba and Friends (Rafiki, Simba, Mufasa, and Sarabi)
Between Imagination! and The Land Pavilion
Pumbaa and Timon
Between Imagination! and The Land Pavilion
Snow White and the Seven Dwarfs
Germany Pavilion
Lady and the Tramp
Italy Pavilion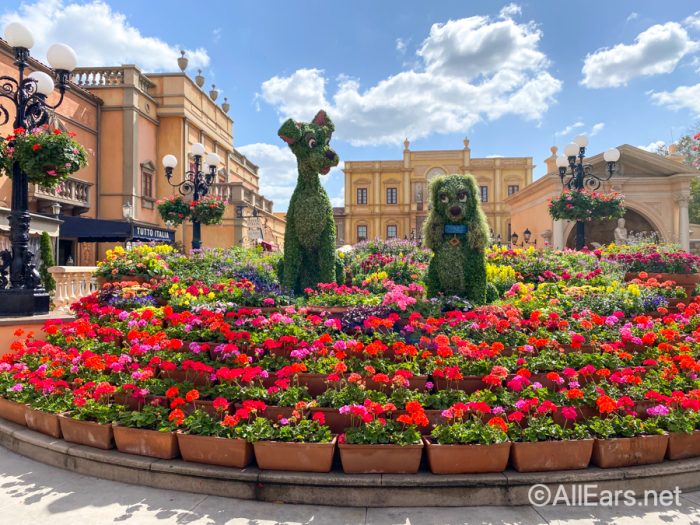 Beauty and the Beast
France Pavilion
Lumiere and Cogsworth
France Pavilion
Kermit the Frog and Miss Piggy
Germany Pavilion
Peter Pan, Captain Hook, and Tick Tock Croc
Between the United Kingdom and Canada Pavilions
Winnie the Pooh and Friends (Rabbit, Eeyore, Piglet, and Tigger)
United Kingdom Pavilion
Tinker Bell's Fairy House Garden
United Kingdom Pavilion
Bambi and Friends
Near Imagination!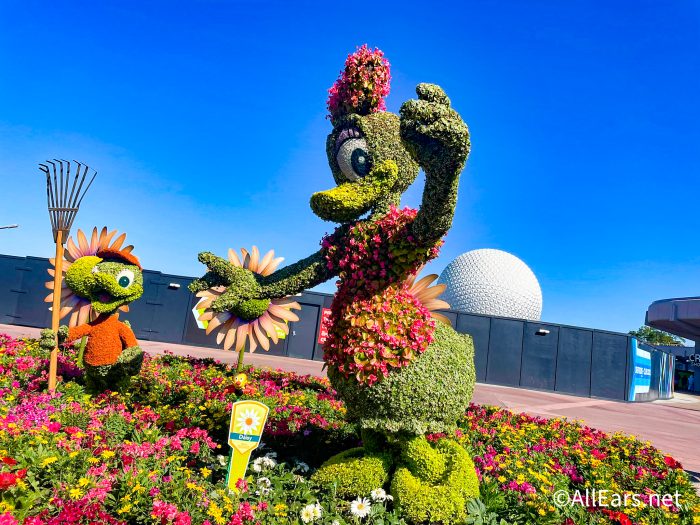 Flower & Garden Festival Global Gardens
Global Gardens are lovely little escapes found throughout EPCOT. They might showcase sustainable food, butterflies, or just something beautiful.
Blossoms of Fragrance Garden Presented by Scentsy on World Showcase Bridge
Discover amazing scents in the natural world.
Outdoor Escapes Presented by OFF!® Repellents in World Discovery
Unwind in refreshing spaces that show just how easy it is to create an outdoor escape that brings family and friends together—no design expertise, huge budget, or green thumb required! Note: closes at dusk.
Floating Gardens
Peer upon more than 150 petite plots drifting on the ponds that border the walkway between World Celebration and World Showcase.
Festival Blooms
Admire thousands of flowers that form colorful, living panoramas overlooking the East and West lakes in World Celebration. This year has a 50th Anniversary celebration theme!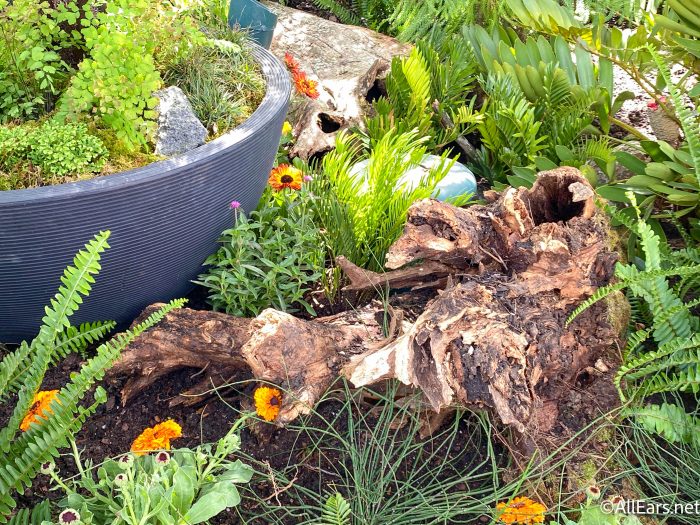 Prehistoric Garden at World Nature 
Imagine life on Earth 65 million years ago with astounding plant life that's thrived since the age of the dinosaurs in World Discovery near Mission: Space.
Bold Bromeliads at World Nature by The Land Pavilion
Tour a variety of bromeliads.
The Honey Bee-stro Hosted by National Honey Board™ — Rosewalk near Imagination!
Learn about honey bees' critical role in the environment, and enjoy sweet and savory treats made possible by their hard work.
Spice Garden at Morocco Pavilion
Discover how Eastern cultures flourished, trading signature spices and herb blends once considered more valuable than gold.
France Bouquet Garden at France Pavilion
See bountiful blooms perfect for a bouquet of cut flowers.
English Tea Garden Presented by Twinings of London®
Unearth the history and art of tea blending at this elegant English Tea Garden at the United Kingdom Pavilion, featuring plants used in some of Twinings' finest tea blends.
Shakespeare Garden at United Kingdom Pavilion
Rediscover Shakespeare in this idyllic garden, featuring excerpts from some of the Bard's most famous sonnets and the dazzling flowers that influenced them.
Green Landing Family Play Zone at World Discovery
Enjoy playtime with WALL-E and his eco-friendly garden. Closes at dusk.
Tropical Rainforest Garden at Mexico Pavilion
Discover the rich biodiversity of the Mexican rainforest and learn about its highly adaptive species.
Extraordinary Orchids at Mexico Pavilion
Set eyes on these spectacular plants blooming in radiant color.
Bamboo Garden at China Pavilion
Visit this garden to see bamboo in a variety of colors, patterns, and sizes.
Chinese Zodiac Garden at China Pavilion
Discover your favorite zodian while visiting clever creations.
Alpine Miniature Garden at Germany Pavilion
Appreciate the little things in this showcase of diminutive dwellings nestled in a forest of fine shrubs.
Growing the Future presented by Murata Electronics at Germany Pavilion
Beginning in April, join our friends from Science from Scientists® in a fun and fascinating experience that explores how cutting-edge technology from Murata, paired with agricultural science, can transform the way we seed the future.
Garden Italiano at Italy Pavilion
From fresh spaghetti sauce to pizza toppings, this Tuscan kitchen garden features all the produce and herbs needed to create a classic Italian feast.
Kokedama Garden at Japan Pavilion
Admire fresh expressions of ancient Japanese art at this tranquil garden.
Bonsai Collection at Japan Pavilion
Learn about the ancient art of bonsai, some of the finest living sculptures. Bonsai masters carefully shape and tend to these miniature works of art, creating peace and balance with the earth.
2022 Merchandise for the EPCOT Flower and Garden Festival
All of the merchandise for the 2022 Festival can be found in this post.
Mickey Mouse Home Garden features the "leader of the club" in garden-inspired merchandise, including gardening tools, drinkware, and more!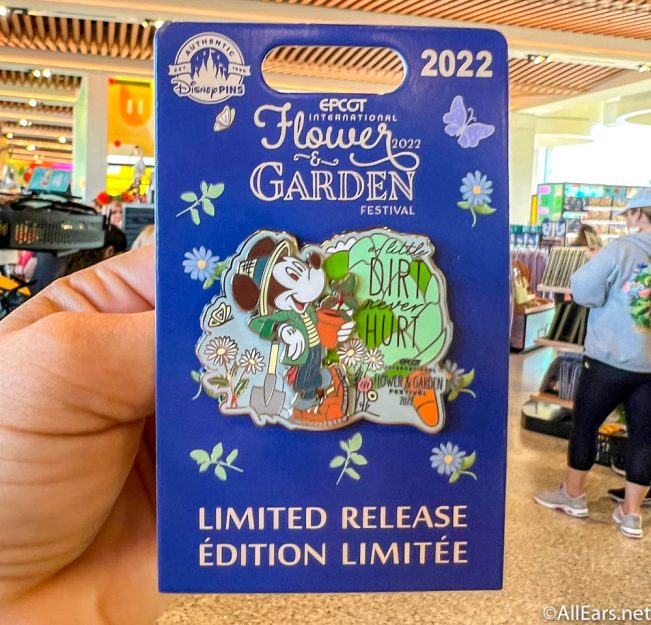 Orange Bird features, you guessed it, Disney's famous Orange Bird! The collection will include apparel, accessories, and other novelties.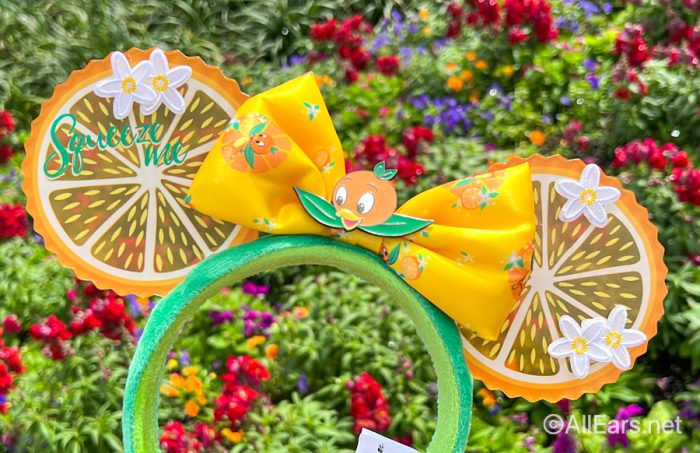 Mickey Mouse and Minnie Mouse has their own merchandise collection at the Flower and Garden festival as well, including trading pins, apparel, and a special edition MagicBand.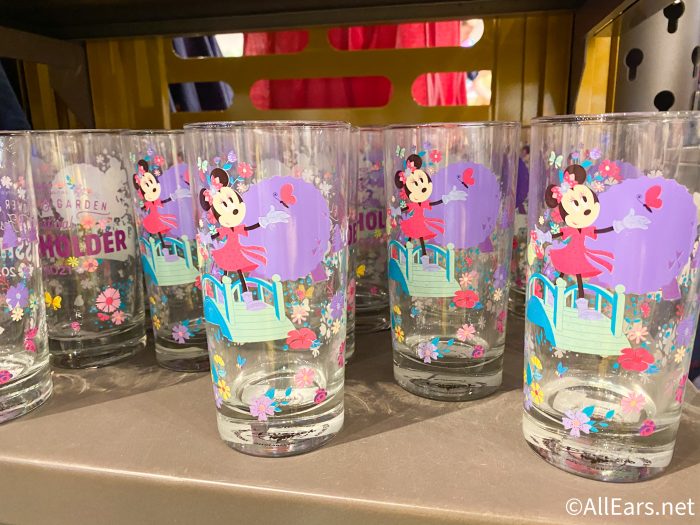 It wouldn't be an EPCOT festival without a collection of Figment merchandise! This year's Figment Garden collection will feature drinkware, apparel, and more.
Last but certainly not least, Spike the Bee will also have a collection of merchandise at this year's Flower and Garden Festival, including apparel, accessories, and a specialty garden stake.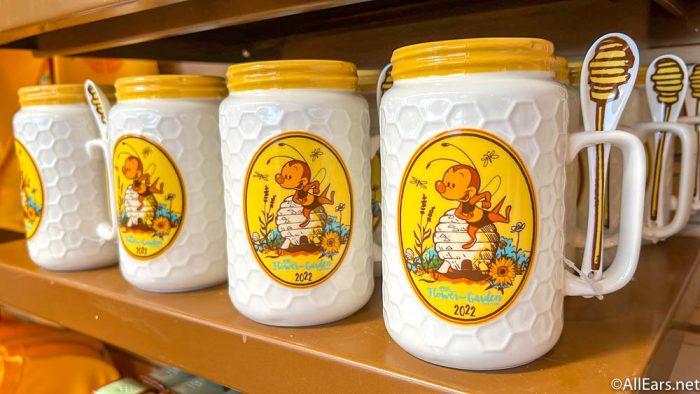 That's a look at some of the fun we had and items we found at the 2022 Fesitval. For more details check out our links below:
Check back for more updates about the 2023 EPCOT International Flower & Garden Festival!