There are many reasons to visit the EPCOT Flower and Garden Festival, but one tends to be the most popular.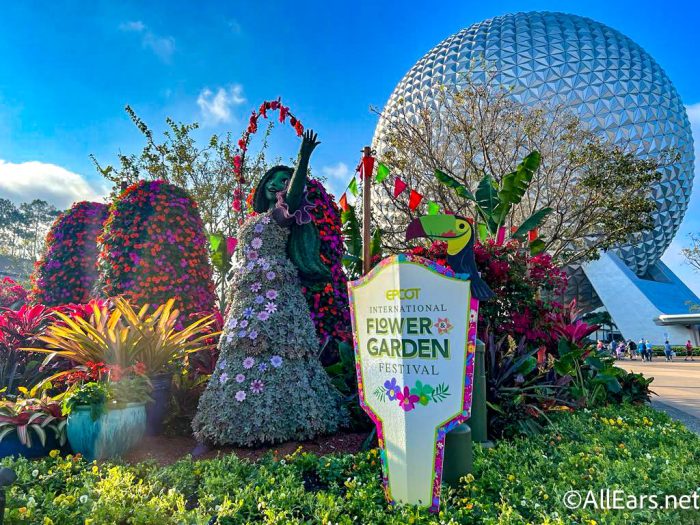 It's the food, of course! We have a full list of booths and menus including some returning fan favorites and brand-new dishes. But did you know that you can win a prize for eating food at this festival? It's TRUE! And we're about to show you just how to do it!
That's right — it's called the Garden Graze! This is the Flower and Garden Festival version of the Cookie Stroll at the Festival of the Holidays or Emilie's Fromage Montage at the Food and Wine Festival. You'll want to pick up a festival passport when you enter the park to keep track of your Garden Graze.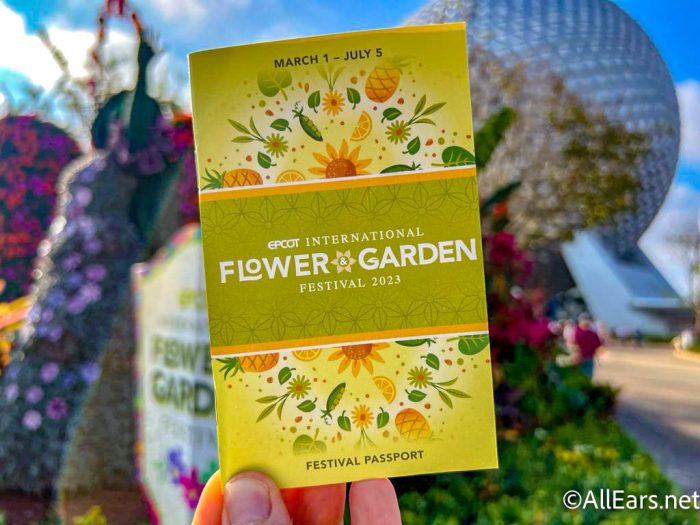 So what do you need to complete in order to win a free prize? Well, the Garden Graze lets you choose five plant-based dishes from a pre-selected list — if you grab five qualifying dishes, then there is a free snack waiting for you at the end!
Each time you buy a qualifying dish, be sure to get a STAMP to mark your purchase. That stamp will go in your Festival passport. You'll then need to show those stamps to redeem your prize.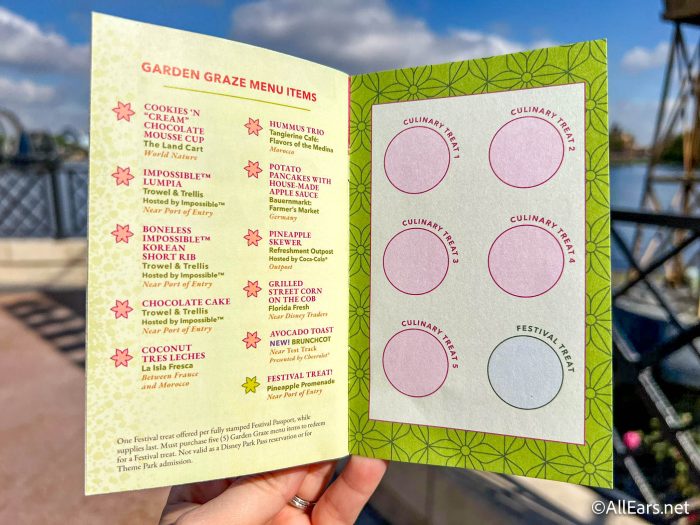 Here is a full list of the items that are included in the Garden Graze. Remember that guests only need to buy five of these to get the prize.
The menu items include:
Grilled Street Corn on the Cob with Savory Garlic Spread and Spicy Corn Chips – located at Florida Fresh — $5.75
Grilled Street Corn on the Cob with Savory Garlic Spread and Plant-Based Cotija Cheese – located at Florida Fresh — $5.75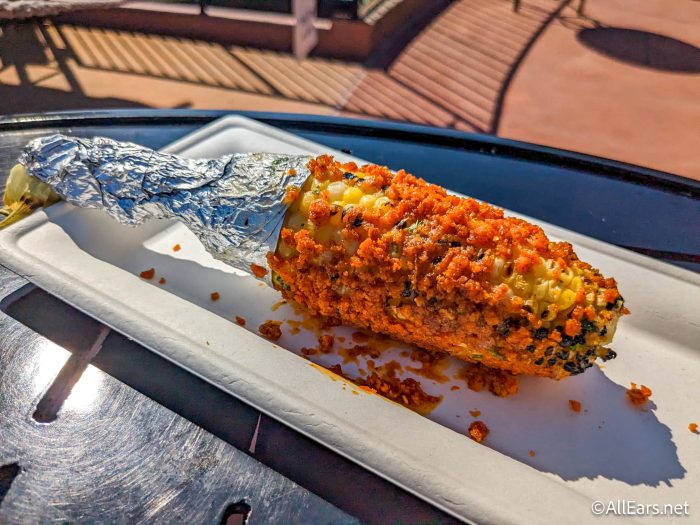 Avocado Toast with Marinated Toy Box Tomatoes on Toasted Ciabatta – located at BRUNCHCOT — $6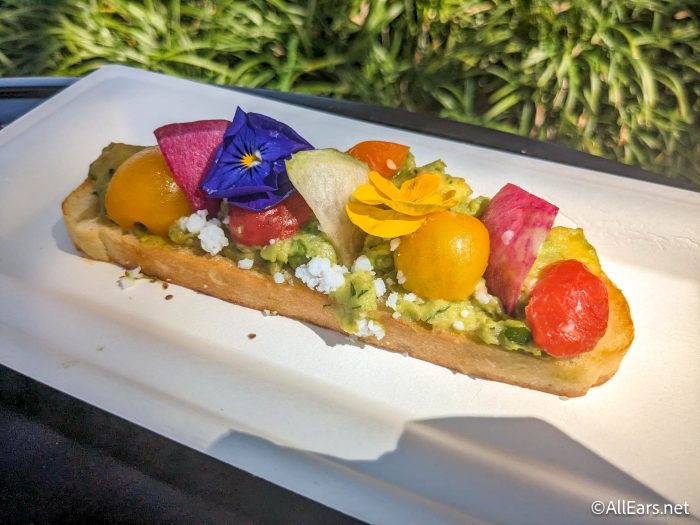 Boneless Impossible™ Korean Short Rib with Cilantro-Lime Rice, Danmuji Slaw, and Kimchee Mayonnaise – located at Trowel & Trellis Hosted by Impossible Foods — $6.75
Impossible Lumpia with Thai Sweet Chili Sauce – located at Trowel & Trellis Hosted by Impossible Foods — $5.50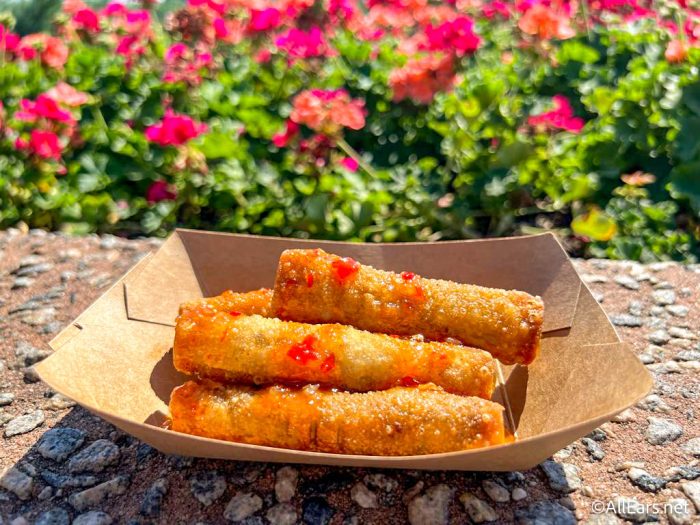 Chocolate Cake with Black Currant Ganache, Mixed Berry Compote, and Chocolate Ice Cream – located at Trowel & Trellis Hosted by Impossible Foods — $5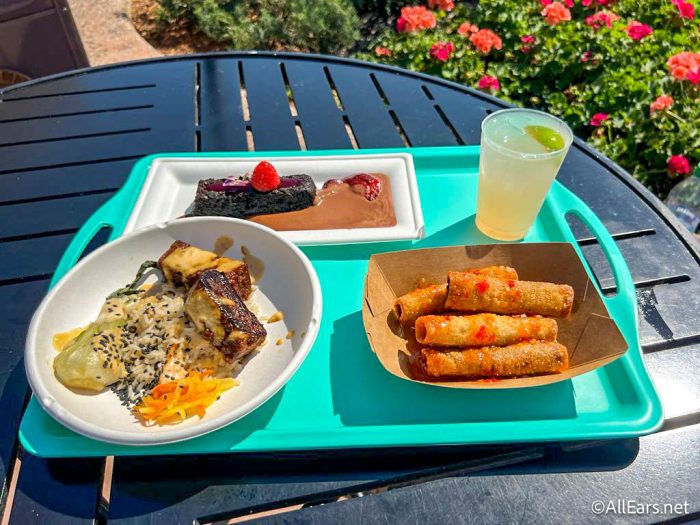 Potato Pancakes with House-Made Apple Sauce – located at Bauernmarkt: Farmer's Market — $5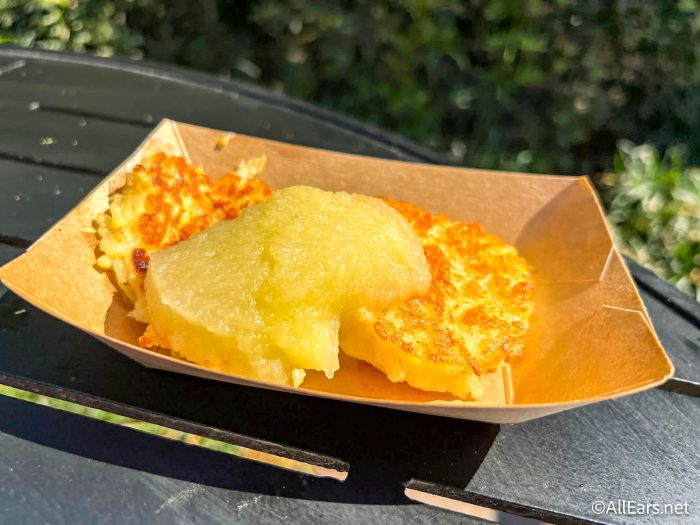 Coconut Tres Leches: Vanilla Cake soaked in Oat Milk, Almond Milk, and Coconut Milk with Toasted Coconut – located at La Isla Fresca — $4.75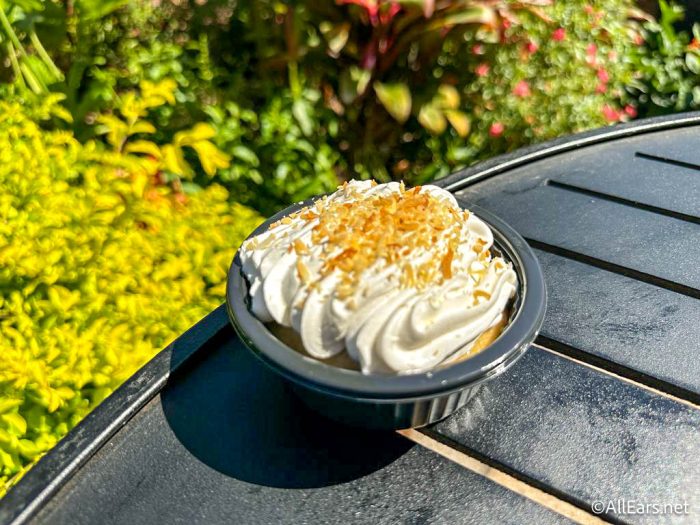 Pineapple Skewer with Tajin Seasoning – located at Refreshment Outpost — $4.75
Cookies 'n "Cream" Chocolate Mousse Cup – located at The Land Cart — $5.50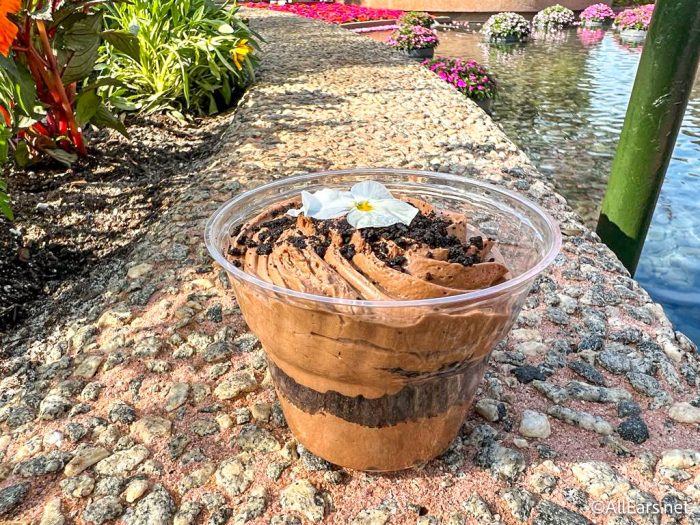 Hummus Trio: Traditional Hummus, Red-Beet-and-Black-Garlic Hummus, and Avocado-Herb Hummus, served with Moroccan Bread and Crispy Papadam — located at Tangierine Cafe: Flavors of the Medina — $5.25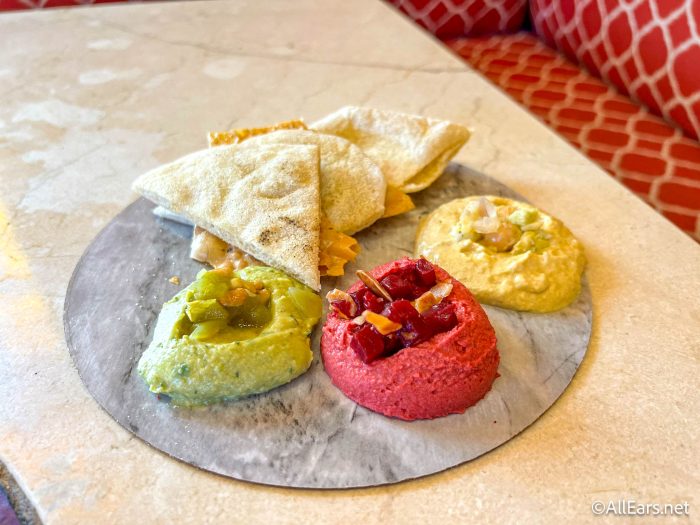 All in all the prices for these items range from $4.75 to $6.75 in price. If you got the 5 cheapest items, it would cost you $24.75, while the 5 most expensive are $29.50.
Once you get five stamps in the festival passport, head to Pineapple Promenade to snag an exclusive treat! This booth is located near Port of Entry, and this year's prize is pretty great.
The prize includes some Lime DOLE Whip (a great balance of tart and sweet!) served in a souvenir Flower & Garden Festival cup, as well as wildflower seeds that you can plant at home!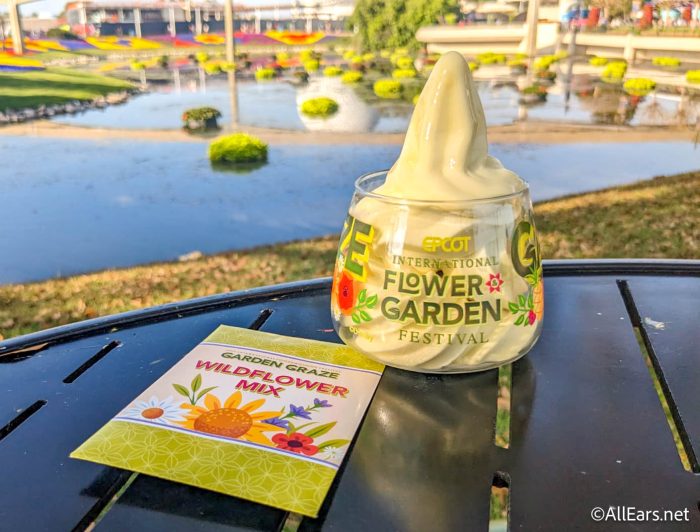 This is similar to what we've seen in years past, but is still a great option! Completing the Garden Graze food challenge is also the ONLY way to get this Lime DOLE Whip (it cannot be purchased separately according to the Cast Member we spoke to) so that is fun. Note that you can buy a regular DOLE Whip at Pineapple Promenade but the Lime flavor appears to be exclusive to this food challenge.
And that's how you do a Garden Graze! There are plenty of options to choose from at this year's Garden Graze. Would you spend the $25-$30 to complete it and get the DOLE Whip, cup, and seeds for FREE? Let us know in the comments!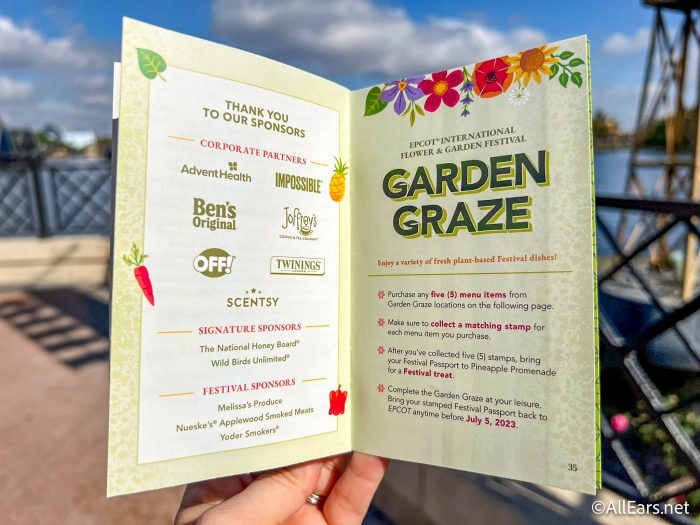 We'll continue to bring you updates from the EPCOT Flower and Garden Festival, so stay tuned for more!
Would you complete the Garden Graze? Do you think it's worth it? Let us know in the comments!