There are so many awesome things to see, do, eat, and drink in the World Showcase at Epcot! We could easily spend entire days of our vacation wandering through all of the pavilions and discovering each and every detail they have to offer.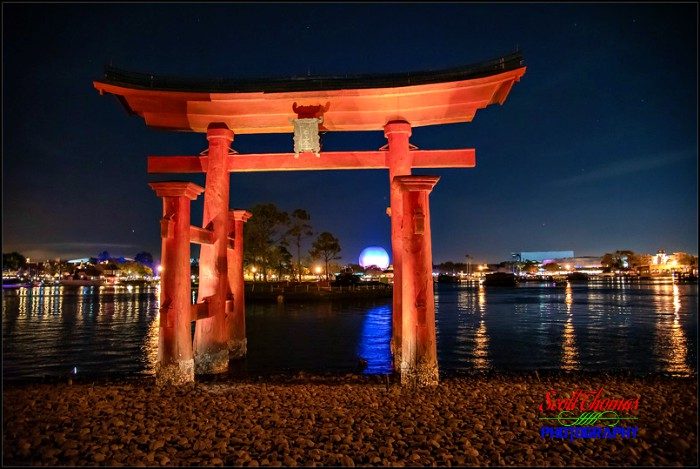 But since most of us have a limited amount of time to spend at Walt Disney World, some cuts have to be made.
So, what's the one thing you absolutely have to do in each World Showcase pavilion? Let's take a look!
We're going to make our way around the World Showcase clockwise, starting with the Mexico Pavilion! There are several activities that make for a strong contender, including the Gran Fiesta Tour Starring the Three Caballeros boat ride, the Mexican Folk Art Gallery, and meeting Donald Duck. But our top choice for the absolute must-do in the Mexico Pavilion: grab a margarita at La Cava del Tequila!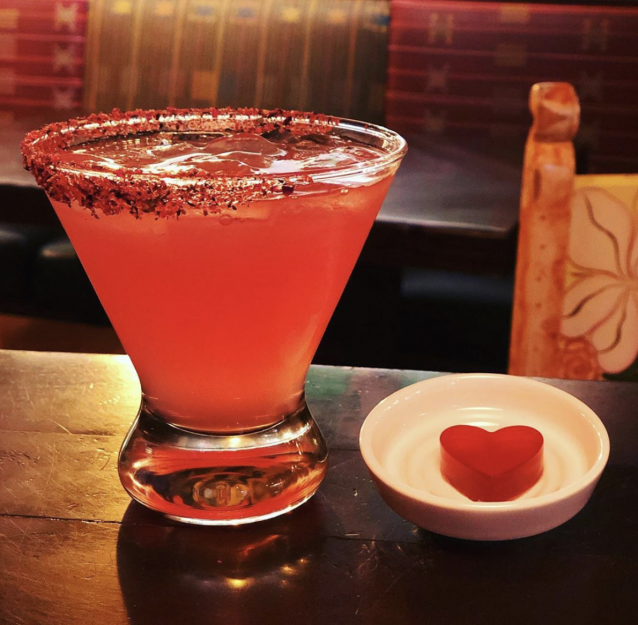 You'll find this lounge tucked inside the pyramid, which gives it a warm and cozy vibe. And the margaritas here are truly next-level! They have some really interesting and unique options, including the La Cava Avocado, Minty Pineapple, and Blood Orange margaritas. We love the drinks (and chips and queso!) at La Cava del Tequila, so if we can only make one stop in the Mexico Pavilion, it would be here.
Let's move along to the Norway Pavilion for our next pick. If we could only do one thing here, we would opt to ride the Frozen Ever After attraction! As much as we truly miss Maelstrom (RIP!) this attraction is a solid enough replacement to keep us coming back.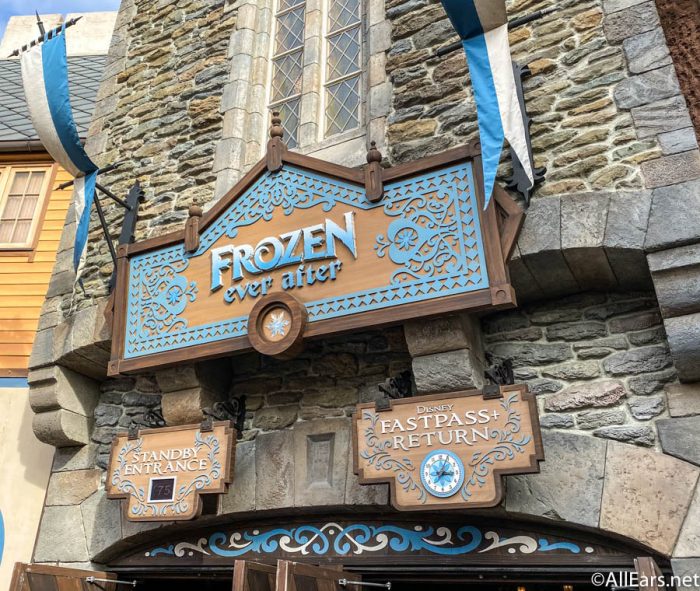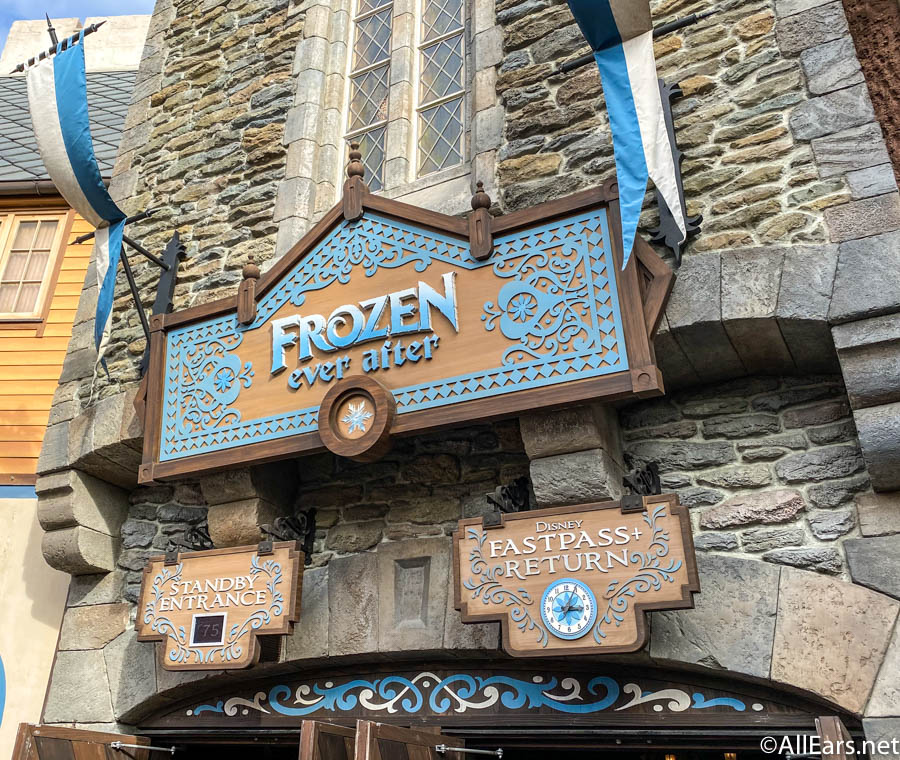 The attraction features some pretty cool animatronics, catchy tunes from the movie, and even a few thrills courtesy of the short drop in the finale of the ride! So, as much as we Epcot loyalists still miss the original attraction, we still choose Frozen Ever After as our must-do in the Norway Pavilion!
The recreation of the Temple of Heaven makes a beautiful centerpiece for the China Pavilion! And it also typically supplies the backdrop for our must-do activity here — watch a performance from the Jeweled Dragon Acrobats! These performers are super talented, and they put on several shows throughout the day at the front of the China Pavilion!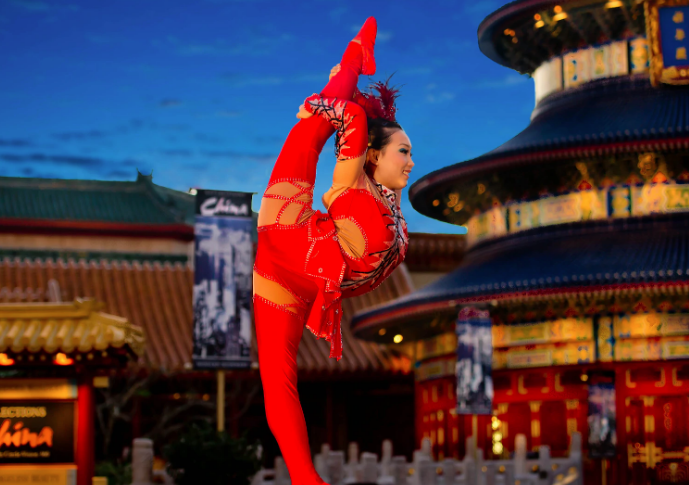 The acrobats use props, springboards, and seesaws to create a dynamic performance that includes tumbling, twists, flips, and leaps. It's a gorgeous display of strength and artistry, and this is the one thing we always hope to catch at the China Pavilion!
Onward to our next stop, the Germany Pavilion! As much as we do love spotting Snow White by the wishing well, we let our sweet tooth do the talking for this pick. Our one must-do in the Germany Pavilion is to swing by Karamell-Küche for some fresh-made caramel treats! And with the delicious scent coming from this sweet shop, how could we choose anything else.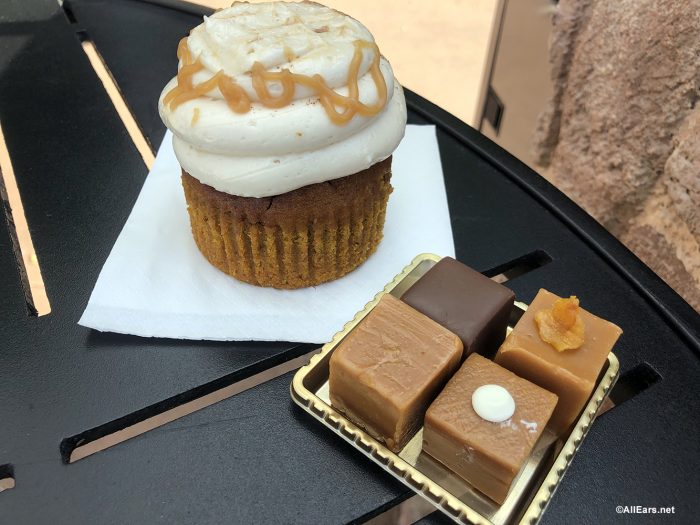 There are so many amazing goodies to pick from at Karamell-Küche — with caramel apples, popcorn, cupcakes, rice krispie treats, and more, we could blow our whole snack budget here! Plus, guests can also watch the Cast Members work to create these delicious treats which can be seriously mesmerizing. This is the one stop we always make in the Germany Pavilion!
As one of the smaller pavilions in the World Showcase, there aren't quite as many options to choose from in the Italy Pavilion. But one of our tried-and-true favorites is to stop by Via Napoli for a pizza! Since this is a table service restaurant, you may need an Advance Dining Reservation in order to snag a table — we're not the only ones who love Via Napoli! You'll find other entrees on the menu as well, but this restaurant is known for its pizza. In fact, they even use imported flour and water for an authentic pie!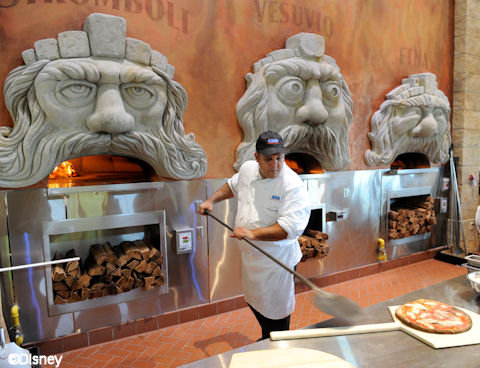 If you can't land a reservation and there are no walk-up seating available, you might not be completely out of luck. Next to Via Napoli, there's a counter service window that's open seasonally called Pizza al Taglio where you can grab pizza by the slice! Granted, it's not the same pizza that's served in Via Napoli, but if you're in need of a quick fix while you're in the Italy Pavilion, it should do the trick!
Now that we've made it halfway around the World Showcase it's time for our stop in The American Adventure. If we could only choose one thing in this pavilion to enjoy, we would stop in for a performance by the Voices of Liberty! This acapella group performs inside the American Adventure building, which provides the perfect acoustic environment for their shows!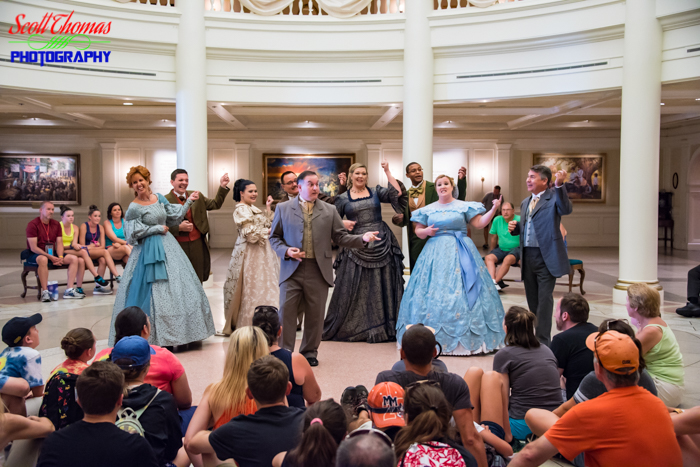 Guests will usually hear renditions of patriotic tunes, although they do perform Christmas carols during the holiday season. The members of the Voices of Liberty are incredible singers, and we constantly find ourselves drawn in for their shows!
When we get to the Japan Pavilion, we know right where we're heading. Every time we're in this pavilion, we have to browse through the Mitsukoshi Department Store! We've found some of the most unique merchandise we've seen on Disney property in here. Plus, there are displays of Japanese artifacts including fans, dolls, swords, and fresh water pearls.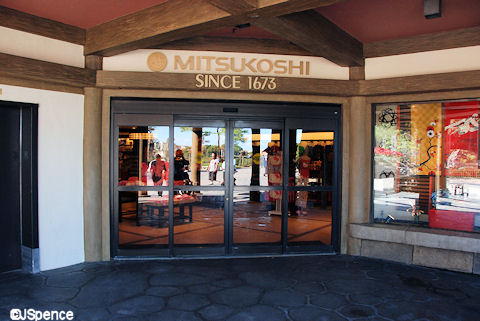 This store is huge, so be sure you give yourself enough time to really explore. Plus, if you're looking for a place to escape a sudden rainstorm or cool off with some air conditioning, Mitsukoshi Department Store has you covered there as well!
We think that the Morocco Pavilion is one of the most underrated pavilions in the World Showcase! The incredibly detailed architecture and design make this one of the most beautiful places in the park. But, outside of just soaking up the details of the design, our one stop here is to check out the Gallery of Arts and History! This is a true hidden gem since many guests aren't even aware they can enter the buildings inside the pavilion!
The gallery exhibits artifacts and information related to the science, music, and technology of Morocco. In addition to the permanent displays, there are also rotating features like the Race Against the Sun exhibit. We love popping into the gallery to take in the artifacts and enjoy some rare peace and quiet within the World Showcase!
The France Pavilion is definitely a fan-favorite among many Disney guests — and for good reason! In addition to the beautiful design of the pavilion, it has some delicious food and beverage choices, character meet-and-greets, and entertainment options. So, as tough as it was to land on one must-do thing in this pavilion, we have to grab the iconic Orange Grand Marnier Slush at Les Vins de Chefs de France! This drink is so tasty and refreshing, it's the perfect beverage to sip as we make our way through the World Showcase.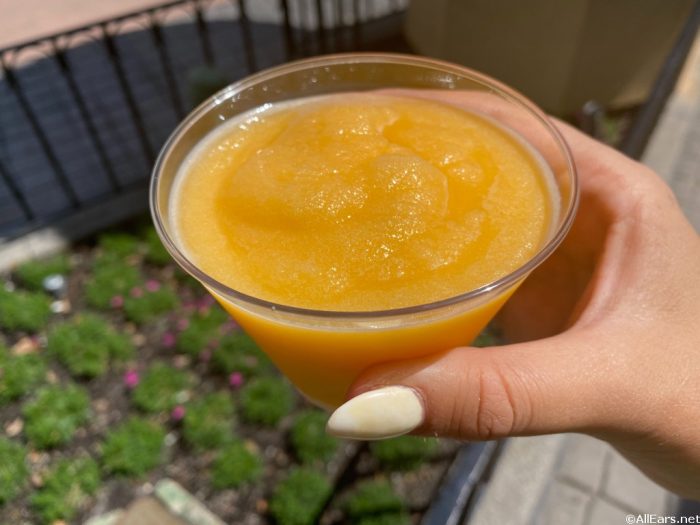 And as tough as it was to pick one thing from the France Pavilion as it is, we have a feeling it's going to be even more difficult soon. With the new attraction Remy's Ratatouille Adventure set to open soon, we wouldn't be surprised if our must-do in the France Pavilion changes in the near future!
We've nearly made our way around the World Showcase, and now it's time for our stop in the United Kingdom Pavilion. Again, we're faced with several awesome choices, which is a great problem to have! But, we're only allowed one activity in the United Kingdom, we're going to meet either Alice or Mary Poppins! These are two relatively rare characters that typically hang out in this pavilion, so we have to jump on the opportunity to have a quick chat with them.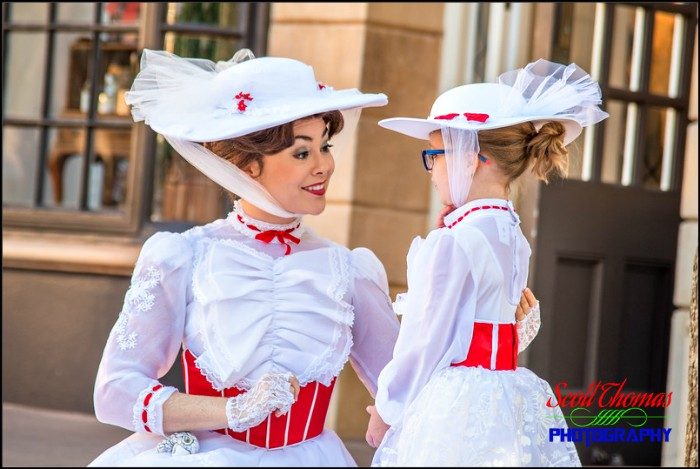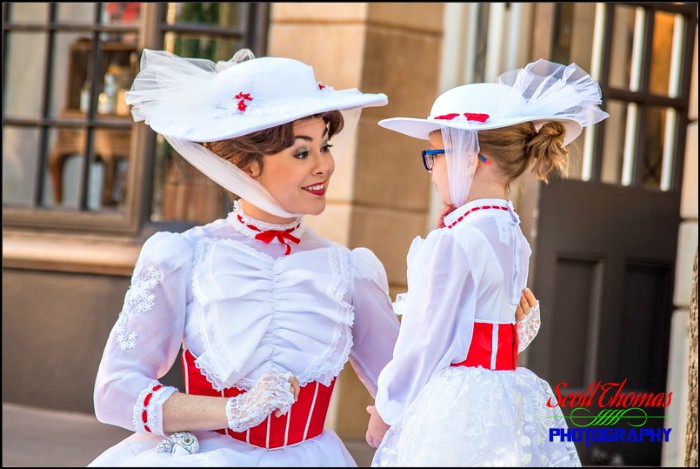 In addition to Mary Poppins and Alice, guests can also occasionally meet Pooh, Tigger, Eeyore, and Piglet in the U.K. Pavilion. It's a great place to collect signatures for your autograph book and get a little extra dose of Disney!
Now it's time for our last stop at the Canada Pavilion. If you're visiting during the Epcot International Food and Wine Festival, our must-do pick here is easy — we have to order a bowl of the Canadian Cheddar Cheese Soup from the Canada Food Booth! This snack is so iconic that it has to be our go-to choice. But outside of the Food and Wine Festival season, guests would need to get a reservation for the pricey steakhouse Le Cellier to enjoy this iconic soup.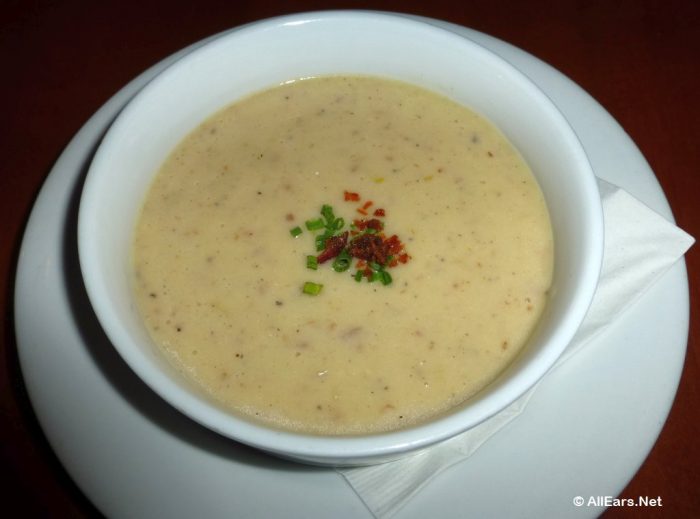 So, since this pick might be a little hard to attain outside of the Food and Wine Festival, we'll give an honorable mention to another Canadian snack. It's not technically inside the Canada Pavilion, but just outside the pavilion at Refreshment Port, guests can snag some incredible poutine. If we can't get our hands on the soup, this is the snack that we're ending our World Showcase travels with!
We could easily devote an entire day to exploring the World Showcase. But since that's not always reasonable, here are our picks for the one thing you have to do in each pavilion! We hope this comes in handy the next time you travel the world — the World Showcase, that is!
Do you agree with our picks? Let us know your World Showcase must-dos in the comments!
Join the AllEars.net Newsletter to stay on top of ALL the breaking Disney News! You'll also get access to AllEars tips, reviews, trivia, and MORE! Click here to Subscribe!