Mmmm… I can still smell the amazing, buttery aroma of freshly made caramel, even now — 24 hours after I first set foot in the new Karamell-Küche shop that opened just a few days ago in Epcot's Germany pavilion.
This new store, located on the site of the former Glas und Porzellan in the front of the pavilion, is sponsored by Storck USA, makers of Werther's Original Caramels. It's unique, in that it is the only freestanding retail location for Werther's in the world — how did Epcot get so lucky?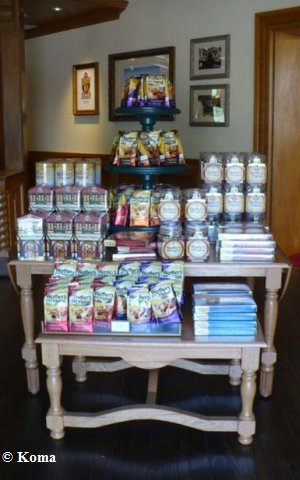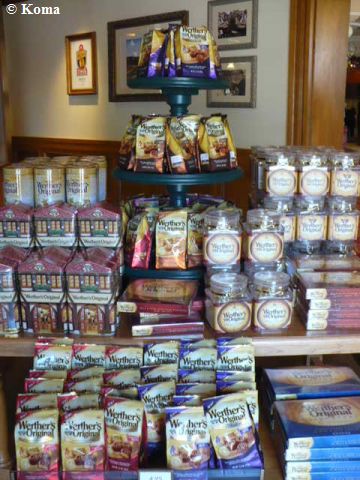 Not only does the shop sell a wide array of prepackaged Werther's candies, but each day cast members are busy making fresh caramel confections, including caramel apples and popcorn, caramel-drizzled cupcakes, rice krispie treats, cookies, strawberries, and much more.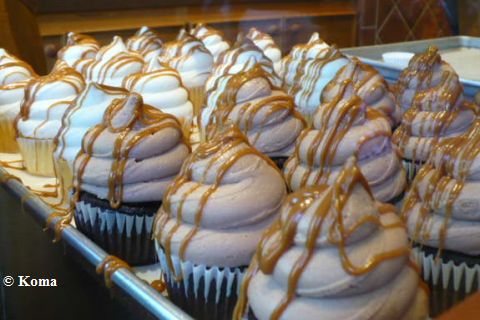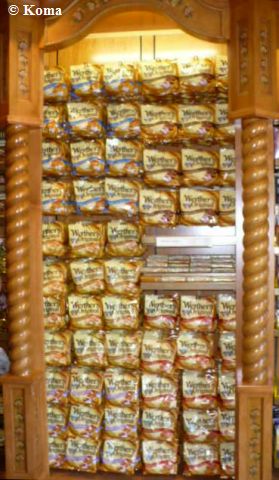 Not only is this place a treat for the nose and tastebuds, but it's a feast for the eyes, with attractive displays of its goodies, as well as the chance to watch the cast members at work. You can see them mixing up batches of savory hot caramel, or generously drizzling it over popcorn, cupcakes, and a variety of fruit and freshly baked items.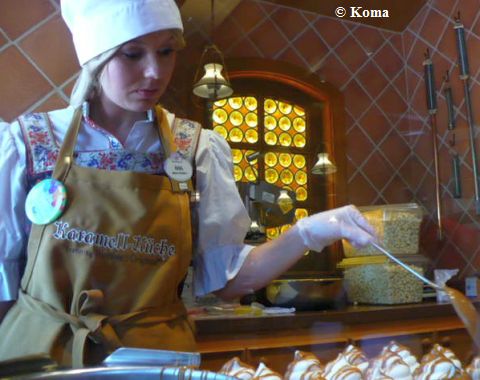 All of this gooey goodness does not come cheap, of course. You can expect to pay $5.45 for a regular caramel-dipped apple, and up to $9.95 for a specialty, such as Rocky Road (covered with nuts, chocolate chunks, and marshmallows) or Apple Pie. But get this! Some of the items count as snacks on the Disney Dining Plan, including the small bag of caramel popcorn ($2.95), the gourmet caramels ($3.95), the chocolate and caramel covered strawberries ($3.95) and several of the various cookies (prices vary).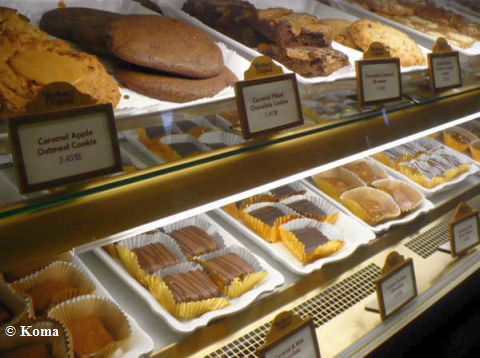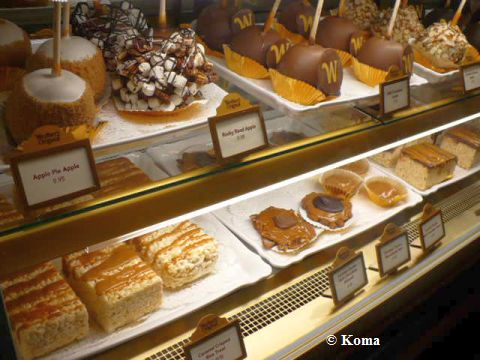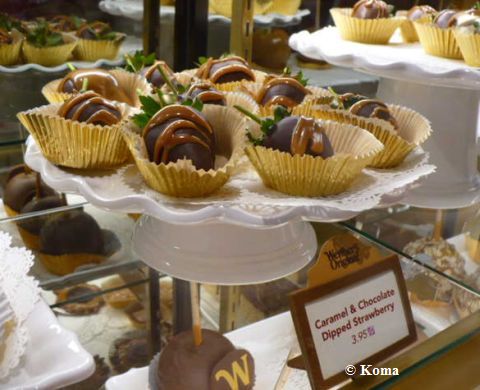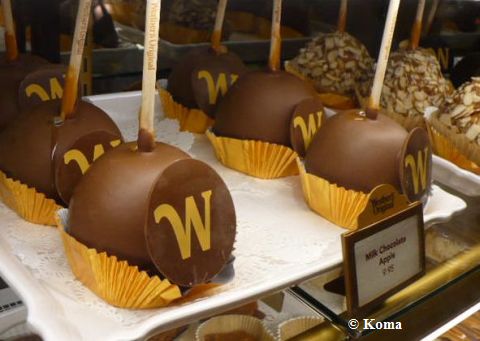 If you're buying some of the regular Werther's candies, you can get 1.8 oz. roll packs for $.95, 4.5 oz. bags for $2.95. You can also get sugar-free Werther's: 1.48 oz. minis for $1.45; 2.75 oz. bags for $2.95 and 7.7 oz. bags for $8.95.
The shop is open during regular World Showcase hours, and the lines are currently long, but fast-moving. This is one sweet destination, if you'll pardon the pun, that you should definitely check out on your next visit to Epcot.